• Etta Ng Chok Lam is the daughter of Jackie Chan and Elaine Ng Yi Lei, a former Miss Asia.
• She is a lesbian and left home to be with her girlfriend, Andi Autumn.
• She is currently living in Canada and works as a waitress and cleaning lady.
• Her mother Elaine is an actress and her father Jackie is an actor, martial artist and singer.
• Jackie has a net worth of over $370 million and Elaine has a net worth of over $2 million.
Who is Etta Ng Chok Lam?
Etta Ng Chok Lam was born in Hong Kong, China, on 19 November 1999 – her zodiac sign is Scorpio and she holds Chinese nationality. She's perhaps known best for being the daughter of Jackie Chan, a famous Hong Kong actor, martial artist and singer, and Elaine Ng Yi Lei, a popular Hong Kong actress who was crowned Miss Asia in 1990.
Early life and education
Etta was raised alongside her half-brother Jaycee Chan in Hong Kong by their mother. Jaycee has become a popular actor and singer, but was once arrested on drug charges and sentenced to spend half a year behind bars. Etta's father Jackie was married to another woman when he slept with Elaine, and he wasn't around for her upbringing.
She attended a local elementary school at which she was physically active, as she played volleyball and soccer, and wasn't interested in acting although her mother wanted her to work on her acting skills. She enrolled at a local high school, but because of the problems she had with Elaine, Etta quit school and left home to be with her girlfriend.
Etta's career
Etta's currently living in Canada – nothing is known about her career, however, it's said that she has been working as a waitress and a cleaning lady.
Love life and relationships
In April 2018, Etta uploaded a video onto the internet claiming that her parents were homophobic, and it instantly went viral.
According to Etta, she told her mother that she was a lesbian but she didn't take it well, and wanted her to break up with her girlfriend Andi Autumn who was 30 years old and is a social media star, teacher and a make-up artist. Because she left her mother's home, Etta spent a couple of days in April 2017 living under a bridge, with neither Jackie nor Elaine eager to help her. After around a month, Etta and Andi flew to Canada where they are both living and working today.
According to several sources, Etta and Andi exchanged vows in 2019 in a private ceremony attended by only a couple of people. As of March 2021, Etta's married to Andi – they don't have children.
Hobbies and other interests
Etta's interested in fashion, and is apparently a shopaholic as she goes shopping for clothes several times every week.,
She's a lover of animals and has volunteered at various animal shelters, while there are rumors circulating the internet that she has also worked at one in Canada. Her favorite animals are dogs and raccoons.
Etta likes to play video games, and a couple of her favorites are "Fortnite: Battle Royal", "Hollow Knight" and "Crash Bandicoot".
In her spare time she's keen on watching movies – her favorite actor and actress are Robert Downey Jr. and Natalie Portman, while her favorite films include "Avengers: Infinity War", "Leon: The Professional" and "V for Vendetta".
Age, height and net worth
Etta's age is 21. She has long brown hair and brown eyes, her height is 5ft 7ins (1.7m) and she weighs around 10lbs (60kgs). As of March 2021, her net worth is virtually zero, while father's net worth has been estimated at over $370 million, and her mother's at over $2 million.
More about her mother Elaine Ng Yi Lei
Elaine Ng Yi Lei was born in Hong Kong on 23 September 1973 – her zodiac sign is Libra and she holds Chinese nationality. She's an actress who gained recognition only after she announced that she was pregnant carrying Jackie Chan's baby – Jackie said that he 'committed a fault that many men in the world commit'.
Not a lot is known about Elaine's early life, as she prefers to keep the details of her family away from the media's attention. She launched her acting career right out of high school in 1991, when she played a supporting character in the comedy drama "Central Sandwichman", and a couple of her following roles were in the 1991 "Who's the Winner", the 1998 "Old Time Buddy – To Catch a Thief" and the 1999 "Ultra Protection". Her most prominent role has been her portrayal of Madam Yu (Helen) in the 2012 crime drama series "Highs and Lows".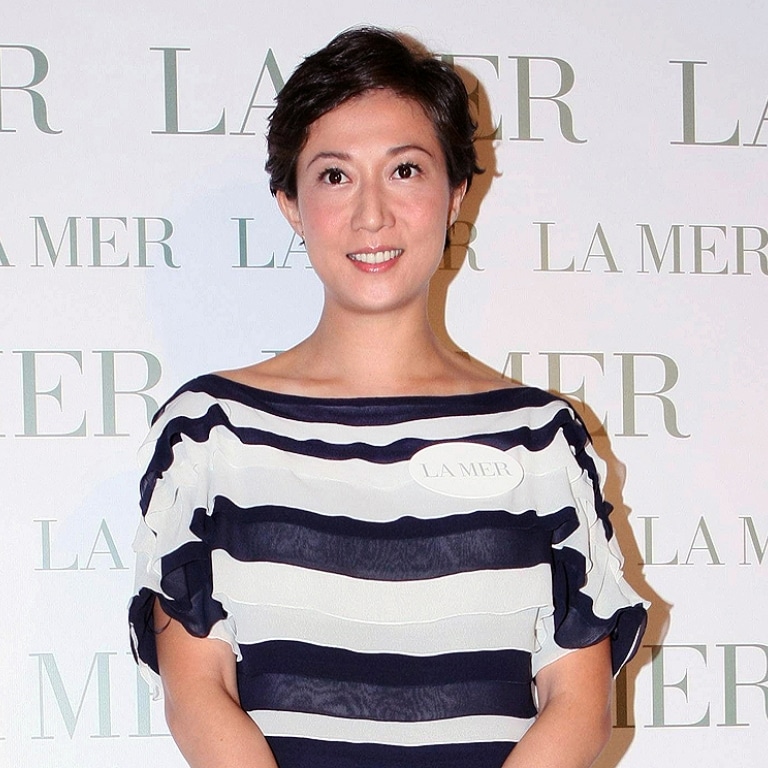 Elaine disowned her daughter as soon Etta she came out as lesbian.
More about her father Jackie Chan
Chan Kong-sang, better known as Jackie Chan, was born in Victoria Peak, British Hong Kong on 7 April 1954 – his zodiac sign is Aries and he holds American nationality. He's rated one of the best actors in the world, and has been honored with a star on both the Hollywood Walk of Fame and Hong Kong Avenue of Stars. In 2016, Jackie was the second highest-paid actor in the world.
He was raised in Hong Kong an only child, but with four half-siblings, by his father Charles and his mother Lee-Lee who fled amidst the Chinese Civil War. The family was very poor, and Charles and his wife often had to borrow money just to go to the doctor.
Jackie studied at Nah-Hwa Primary School, but after failing the first year, his parents decided that he would be homeschooled. In 1960 when he was six, his father moved to Canberra in Australia, after being invited to work as a head cook for the Chinese Embassy, and so Jackie was thus sent to attend the China Drama Academy in Beijing. He excelled in acrobatics and martial arts, and eventually obtained a black belt in hapkido under Jin Pal Kim, a grand master; some of the other styles Jackie has practiced include Jeet Kune Do, Tae Kwon Do and Karate. Upon matriculating in 1972, he moved to Canberra to be with his parents, enrolled at Dickson College and worked at a construction site. On the site, a colleague builder called Jack took care of Jackie who was then nicknamed 'Little Jack' before it was shortened to 'Jackie' thus his professional name.
He appeared in his first movie "Big and Little Wong tin Bar" aged five, thanks to his parents who drove him to the audition. Jackie began attracting attention aged 17, when he performed stunts in movies which starred Bruce Lee such as the hits "Enter the Dragon" and "Fist of Fury". He became famous after he played the lead character in the 1978 martial arts action comedy movie "Snake in the Eagle's Shadow", which was also the beginning of the movie genre 'comedy kung fu'. After his lead role in the 1978 action comedy martial arts film "Drunken Master", Jackie was already known worldwide. He went on to star in various critically acclaimed movies, such as the 1985 "Police Story" which turned into a franchise, the 1995 martials arts drama "Rumble in the Bronx", and the 1998 action comedy "Rush Hour", which made Jackie a Hollywood star.
A few of his most notable performances in the 2000s have been in the 2001 martial arts action movie "The Accidental Spy", the 2003 action comedy "The Medallion" and the 2008 animated action comedy "Kung Fu Panda" in which he voiced Master Monkey.
Jackie has been very active in the film industry to this day, and revealed in 2018, his movies have grossed over $5 billion worldwide.
He's also a successful musician, who has been performing since the '80s and has released around 20 albums in several languages, including English, Japanese and Cantonese. At the closing ceremony of the 2008 Summer Olympics, Jackie sang the song "Hard to Say Goodbye", together with Wakin Chay, Liu Huan and Andy Lau.
He married the popular Taiwanese actress Joan Lin in 1982, and she gave birth to their son Yaycee Chan in the same year. The two faced issues after Etta was born, however, Jackie and Joan decided to go on living together, and not to split.
He's known for his charitable work, and the magazine "Forbes" has ranked him amongst the top ten most charitable celebrities of all time.