• Britt McKillip is a Canadian actress and singer born in 1991
• Her parents were both involved in the film industry
• She has appeared in over 85 movies and TV series with her most notable performances in "Trick 'r Treat", "Strawberry Shortcake's Berry Bitty Adventures", "Frequency", "Ninjago: Masters of Spinjitzu", "Super Monsters" and "Lego Jurassic World: Legend of Isla Nublar"
• She and her sister founded the band One More Girl in 2008
• Britt is currently in a relationship with snowboarder James Box and her net worth is estimated at over $1 million
Who is Britt McKillip?
Britt Analisa McKillip was born in Vancouver, British Columbia, Canada, on 18 January 1991 – her zodiac sign is Capricorn and she holds Canadian nationality. She is an actress and a singer, who might still be known best for her portrayal of Macy in the 2007 horror comedy "Trick 'r Treat", written and directed by Michael Dougherty, and which starred Anna Paquin, Brian Cox and Dylar Baker. It follows five people whose lives intertwine on a Halloween night. The movie won six awards and was nominated for seven others.
Early life and education
Britt was raised in Vancouver alongside her older sister Carly McKillip, by their father Tom McKillip who is a film producer and their mother Lynda McKillip who is a songwriter.
Carly is also an actress, popular for her portrayal of the lead character Alice in the sitcom "Alice, I Think".
Encouraged and pushed by her parents into the film industry, Britt made her debut TV series performance in 1995 aged four, when she voiced Caller in the episode "Out of This World" of the animated adventure comedy "The Magic School Bus", and at the age of seven she appeared in two movies "In the Doghouse" and "Don't Look Down", as well as in two TV series – "Honey, I Shrunk the Kids: The TV Show" and "You, Me and the Kids".
She enroll at an elementary school, and simultaneously appeared in various movies and TV series. By the time she enrolled at a high school aged 14, Britt had already appeared in more than 30 movies and TV series.
She was very popular at high school thanks to this, and upon matriculating in 2009, Britt chose not to enroll at college, but to focus on her acting career.
Roles in movies
Britt has been credited with appearing in around 85 movies and TV series, including the 40-something she appeared in before matriculating. In this article we're about to mention some of her most notable performances since she finished high school.
The year 2010 heard her voice Blueberry Muffin in various "Strawberry Shortcake" short movies, including "The Berryfest Princess" and "The Glimmerberry Ball Movie", and in 2012, she voiced Cloe in the animated family movie "Bratz: Desert Jewelz".
The year 2013 saw her play Melanie in the family movie "Coming Home for Christmas", in which she starred alongside her sister, and in 2015 Britt voiced Dean Cadance in the animated family fantasy "My Little Pony: Equestria Girls – Friendship Games". In 2018, she portrayed one of the lead characters Jennifer in the crime horror thriller "Daddy's Girl" written by Timothy Hill and Sean Hogan, directed by Julian Richards and which also starred Jemma Dallender and Costas Mandylor; it follows a girl held captive by her stepfather. The film won one award and was nominated for five others.
In 2019, Britt played Anna in the thriller "Best Friend's Betrayal". which failed to attract a lot of attention. Her most recent role has been in late 2019, when she voiced Esmie in the animated fantasy "Super Monsters Furever Friends".
Roles in TV series
In 2012, Britt played Michelle Adams as Tree in the episode "Stage Fright" of the action adventure drama "R. L. Stine's The Haunting Hour", while her first notable performance was in the animated family adventure "Strawberry Shortcake's Berry Bitty Adventures", which starred Anna Cummer, Andrea LIbman and Britt, and follows the girl Strawberry and her friends as they go on adventures together.
In 2016, Britt was cast to portray Young Meghan in the fantasy mystery drama "Frequency", and was in 2018 invited to voice Harumi, one of the lead characters in the animated action adventure "Ninjago: Masters of Spinjitzu", which was quite popular as it won seven awards and was nominated for nine others. She went on to voice Esmie in 34 episodes of the animated family comedy "Super Monsters", and then voiced Claire Dearing and various other characters in the animated comedy mini-series "Lego Jurassic World: Legend of Isla Nublar.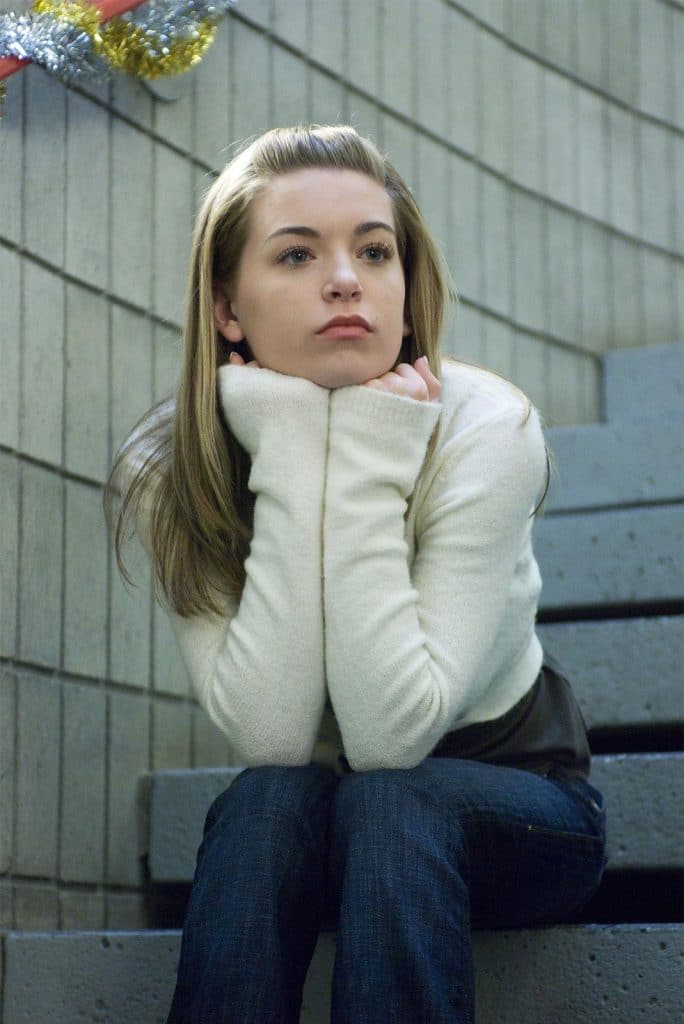 Two of Britt's most recent roles in series have been in the 2020 episode "Stop, Drop and Side Scroll" of the animated action adventure "Ninjago", and the 2020 episode "Iron Rivalry" of the animated mini-series "Lego Marvel Avengers: Climate Conundrum".
Awards and nominations
In 1999, Britt was nominated for a Young Artist Award for Best Performance in a TV Movie/Pilot/Mini-Series or Series – Young Actress Age Ten or Under, for the family comedy movie "In the Doghouse".
In 2013, she was nominated for two Behind the Voice Actors Awards (BTVA) for her performance in the animated adventure comedy series "My Little Pony: Friendship Is Magic" winning one, and was in 2014 also nominated for two BTVA awards, winning one for her performance in the animated comedy series "My Little Pony: Equestria Girls".
Career as a musician
In 2008, Britt and her sister founded the duo One More Girl, and signed a contract with EMI Canada. Their first album came out in 2009 entitled "Big Sky", and it helped the girls win a Canadian Country Music Association Award for Rising Star in 2010. In early 2011, they released the single "Fall Like That" as an announcement of their second album, and following its release, Britt and Carly signed with Interscope Records. Their debut extended play (EP) came out in February 2014, but since then the girls haven't been very active in the music industry.
Love life and relationships
Britt is more or less secretive when it comes to her love life, but it's known that she is today in a relationship with the non-celebrity man James Box, who can be seen featured in many of her Instagram pictures.
According to his Instagram profile, James is a professional snowboarder and an avid swimmer. It's believed that the two have been together for several years now, and some people believe that they have also exchanged vows as they are living together, however, this hasn't been confirmed.
Before meeting James, Britt was in a relationship with Greg Kean, who is nearly 30 years older than her. The two kept the relationship a secret before they were caught by paparazzi, but they broke up anyway after being together for a couple of months.
As of January 2021, Britt is dating James Box, hasn't married and doesn't have children.
Hobbies and other interests
Britt is a huge lover of animals, and has two pet dogs and two pet cats which can often be seen featured in her Instagram pictures.
Just as her boyfriend, Britt is very good at snowboarding as well as skiing, and winter is her favorite season.
Her acting career has taken her to various Canadian cities, while she's also been to various US states including New York, Florida and Nevada. Britt has also been to Europe on several occasions, and stayed in countries such as France and England.
She has her own favorite actors and actresses, some of whom are Will Smith, Natalie Portman and Anne Hathaway, and a couple of her favorite movies are "I, Robot", "Leon: The Professional" and "One Day".
Age, height and net worth
Britt's age is 30. She has long blonde hair and green eyes, her height is 5ft 7ins (1.7m) and she weighs around 135lbs (61kgs).
As of January 2021, her net worth has been estimated at over $1 million.