• Karen Elaine Laine is a TV personality, best known for the reality TV show "Good Bones" with her daughter Mina Starsiak.
• Karen is a lawyer by profession, but she and Mina co-founded the renovating company "Two Chicks and a Hammer" in 2007.
• The show "Good Bones" premiered on HGTV in 2016 and has run for five seasons.
• Karen has been married four times, and is the proud grandmother of four grandchildren.
• Her net worth is estimated to be around $1.5 million and she is active on Instagram and Twitter.
Who is Karen Laine?
Karen Elaine Laine is a TV personality, perhaps best recognized for starring in the reality TV show "Good Bones", with her daughter Mina Starsiak. Karen was born under the Zodiac sign Leo on 8 August 1962 in Richmond, Indiana USA. As of 2021, Karen is 58 years old, and holds American nationality.
Early life and Career
The names of her parents are unknown. Karen attended a local high school, and later enrolled at the University of Indiana to study Law. Even though many know Karen as the renovating genius, she is actually a lawyer by profession, who began her career as a defense attorney. She landed her first job in 1990, working for the Cohen & Malad firm as an associate attorney.
As her career progressed, she also worked as a Deputy Prosecutor for the Marion County Prosecutor's Office, then transitioned to Jensen Law firm, where she dealt with criminal defense, mediation, and family law.
Even though renovating consumes most of her time, she still works as a lawyer, saying "I'm still a practicing lawyer. I'm sorta on sabbatical. I've gotten rid of most of my clients, but I still have a few left."
Founding "Two Chicks and a Hammer"
Back in the day, when Karen was working as a lawyer, and Mina was waiting tables, they began renovating homes as a hobby rather than a full-time job. With a knack for home renovation, they quickly realized it was their dream job, and so took it to the next level.
Many might not know, but the idea for "Good Bones" stemmed from Karen and her daughter co-founding the renovating company called "Two Chicks and a Hammer" in 2007. At the time, Mina had obtained her degree and bought a house for $37,500, which needed serious refurbishing. Although they didn't have all the tools and knowledge for such a job, they found the passion for a career, as they were "bitten by the renovation bug".
The company focuses on repairing homes in Fountain Square and surrounding areas. One of many ideas behind the company's inception was also the initiative to do good for the community. In 2014, the production company called High Noon Entertainment stumbled upon their "Two Chicks and a Hammer", and sent them a message.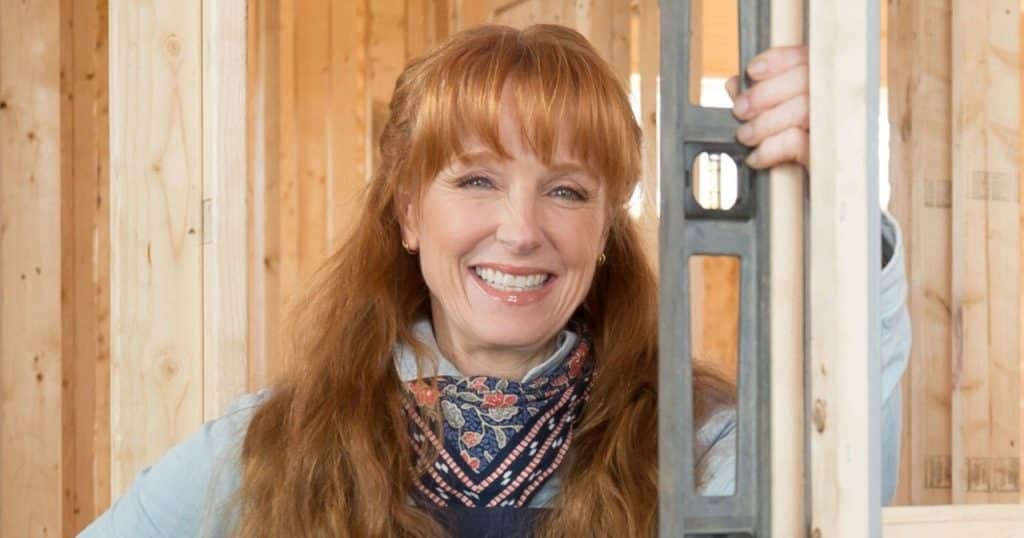 Mina said in an interview: "I was like, 'I know we're not that cool. So, I did a little bit of research on the development company and found out that they're legit. The company proposed to film a pilot episode for HGTV".
Landing reality TV series
Even though the show was initially called "Two Chicks and a Hammer", they changed the name to "Good Bones" in 2015, and a year later, on 22 March 2016, the first episode premiered on HGTV. The show has run for five seasons, while the sixth season is set to premiere in the summer of 2021. They have a very distinctive signature style, which includes incorporating green spaces wherever possible, as well as re-purposing objects they find.
They refurbish one house at a time, as they continue buying decaying houses, remodeling and redecorating, and successfully turning them into stunning houses. Besides the two of them, their team consists of Tad who is Mina's half-brother, Lonny the foreman, and Lenny a constructor, who is also Tad's step-father.
During the filming and renovating houses, Karen has mentioned some unusual things they've found in the houses. "It's always shocking. The houses we go in, there's so much poop. It always amazes me. Human and animal poop." While working on a different houses, she said they encountered a weird surprise, disclosing; "It had a chest freezer that was full and hadn't had the power to it in at least six months.
We had to empty it to take the weight out to carry it upstairs. It was full of slabs of meat. I 100 percent thought there'd be at least one frozen cat."
In 2019, Karen and Mina also appeared on another HGTV show called "A Very Brady Renovation". The same year, Karen announced her retirement from the company and the show, however, she has agreed to appear occasionally, showcasing her DIY projects, she said "Although it's hard to leave this wonderful group of people, it's exactly how wonderful and capable they are that makes me comfortable leaving. I have complete confidence that the company Mina and I founded has a bright future!" One of the main reasons for her retirement was her husband's cancer, as she decided to take care of him and focus on his recovery.
 Personal life
Karen has had a quite busy love life – she's been married four times. Her first marriage was to orthopedic surgeon Casey Starsiak, and they welcomed three children, Mina, William and CR.  However, she divorced Casey and later met Randy, whom she married; they have a daughter named Kelsy. After another failed marriage, she tried third time lucky with Mick, but this marriage was not meant for the long run either. Finally, she met Roger, and they are still happily married even though they have been through hell. Though the show focuses mainly on their rehabbing houses, behind the cameras a different story unfolds. Her husband Roger has been diagnosed with cancer, and instead of taking a break, Karen went into overdrive. A very devoted and strong woman, Karen managed to bounce filming, renovating houses, and accompanying her husband to chemotherapy.
Karen has quite a big family. Most of the fans are familiar with Mina, who additionally has siblings Tad and Jess from her father's other marriage to Cheryl. To complicate things even more, Lenny, the contractor, was married to Cheryl before she married Casey Starsiak, but the couple split up, and Lenny re-married Cheryl.
Additionally, Karen is the proud grandmother of four grandchildren. Not much is known about them, however, it's known that Mina gave birth to her first child Jack in 2018, as Karen posted a photo on her Instagram with heart-touching caption – "Such a tiny little bundle".
Physical stats and Hobbies
Karen is 5ft 5ins tall (165cm), while her weight is unknown. Her natural hair is auburn, further adorned with blue eyes. Her vital statistics are 34-27-35.
When it comes to her hobbies, Karen also likes to get in touch with her fans, and is adamant in answering every message she gets. As she has mentioned in interviews, she's very touched by people who watch the show and care about it. This serves as an inspiration and motivation for Karen: "That's job security for me. I like it." Many fans of the show might know this, but Karen is a great fan of floral prints.  Interestingly, she has a tattoo, which is totally not in accordance with her personality, at least most of her fans think so, she said "Most people are surprised to find that I have a tattoo that goes from the nape of my neck covers my back, and extends down the backs of my thighs."
What is her net worth?
Karen' net worth is around $1.5 million, and her reported annual income is around $200,000.
Even though her show is quite successful and reels hefty amounts of money, that was not the case in the beginning. When you are starting a reality show, there is not as much cash as everyone thinks. Most of the money they earned they had to save for another project, and that is a continuous process for running such businesses. It takes a lot of time until you actually start making profit. However, given that she is such the epitome of a hard-working and devoted woman, her success was guaranteed.
Karen is very active on Instagram, which counts over 130,000 followers, and on which she posts photos of her family, projects and pets. Her Twitter account has nearly 7,000 followers.
On a road trip to raft the Colorado and in these uncertain times, the germicidal spray next to the worcestershire sauce is the sign of a quality establishment. #roadtrip pic.twitter.com/D9EW8IGQ4C

— Karen E Laine (@mammachick1) April 19, 2021
More About Karen
After leaving the company, Karen started a non-profit organization that aims to help homeless people. She said that having a decent house is one of the basic needs to which everyone is entitled.  Karen also doesn't like to be called a house flipper, as she doesn't just flip houses, she truly provides renovation and rehab for dilapidated houses.
Even though some might think that running a successful company and reality series mean you would get some respect, it actually isn't the case. Both Mina and Karen had to struggle with sexist comments coming from men in the same business, she said: "We're dealing with guys in their 50s who have been doing this a long time They will get a little mouthy, and I can't let that go because then they won't respect me. If I'm your boss, you don't get to be disrespectful."