Heather Hemmens is a triple threat currently forging her name on Hollywood's A list. An actress, producer and director, Hemmens is proof that beauty and brains are an unstoppable combination.
Early life, family, educational background
Heather Hemmens was born under the star sign of Cancer on 10 July 1988 in the  woods of Waldo, Maine USA. She has two older brothers and an older sister. Hemmens was born to a black Costa Rican mother and a white father – she identifies as Latina. She attended school in Maine before she spent the last two years of high school attending Walnut Hill School for the Arts, then moved to Los Angeles after graduating to pursue a career in acting.
The actress revealed to Elevated Magazine what she has carried with her  from her a small town is community: 'I feel like growing up in a small town, everyone is supportive of each other. Then coming out to LA, when you spend enough time here, you can find that community. I feel like you come back to those important things that matter.'
Career
Acting career
It was in the 5th grade that Heather had a chance to participate in her first acting class. She recalled that she had fun and made her mind up about her future career. She had small roles in the 2005 film "Dukes of Hazzard". and "Glory Road" in 2006.
In 2010 she starred in her breakout role as Alice Verdura in the series "Hellcats", a performance that had critics raving and taking note of the up-and-coming star. The series was unfortunately cancelled after one season, leading Hemmens to several guest roles in "CSI: NY", "Without a Trace", "The Haves and the Have nots", "Grey's Anatomy" and "Vampire Diaries". Her portrayal of Marcie Holmes in the drama series "If Loving you is Wrong", catapulted her into the mainstream, and  She currently stars as Maria DeLuca in the CW series "Roswell, New Mexico". In 2019, she was cast in her first lead role in the hallmark movie "Love Take Two" alongside "Scandal" alum Cornelius Smith Jr.
Having starred in films and TV shows, the actress confessed that she prefers and loves TV – "I think I will always focus on TV more than film for several reasons"  she explained "It's where I got my start so my experience is very much in the TV world with respect to casting, networks and studios that know me,"  adding that television provides consistent work.
Producing and directing
Hemmens added feathers in her impressive cap when she produced and directed two short films "Perils of an Active Mind" and "Designated" in 2010. In a 2019 interview with Elevated magazine, the actress said that she shadowed the director during the filming of "Roswell" 'I know the right opportunity will come soon and I keep learning so that I will be prepared when that situation arrives' she added.
On her role models, she  mentioned that actress, dancer and director Debbie Allen is high up on her list. Allen directed two episodes of "Hellcats," and Hemmens was immediately drawn to her.
She admitted that it was her first time seeing someone with a similar past as herself who had put herself in a place of longevity 'not only was she brilliant and one of the best directors we had on the show, but it was somebody that I could tangibly look at what she had done and go 'wow', I could do that,' she said when speaking to BriefTake.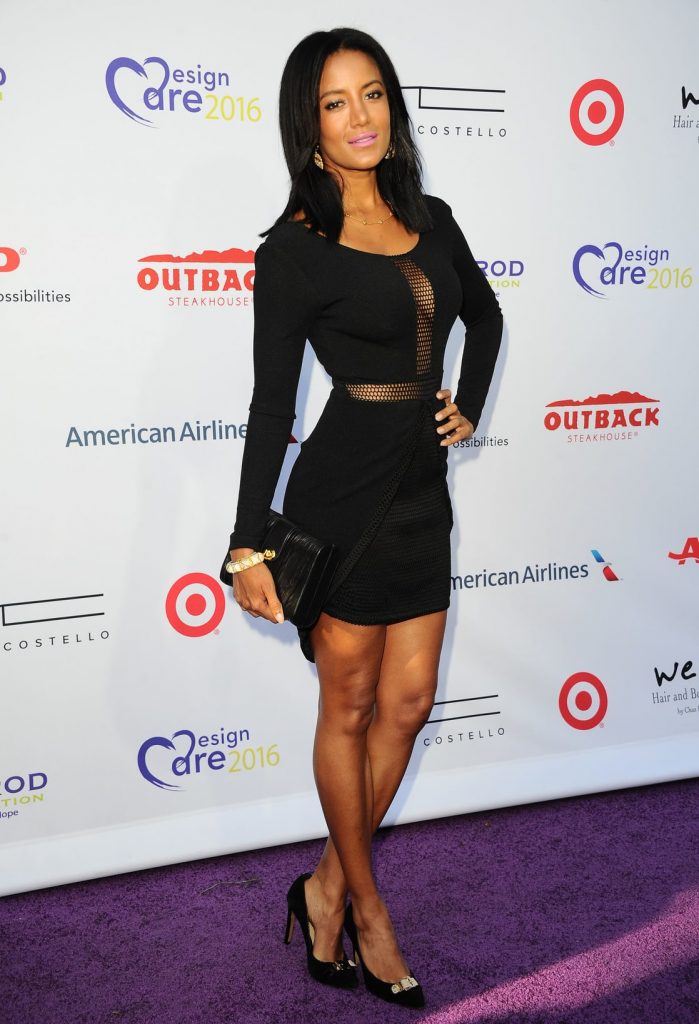 Personal life
The 33-year-old actress has been in a long-term relationship  with fellow actor Matt Barr since 2011. The two met on a TV set before dating shortly after, and the pair currently live in L.A with their dogs. Although they have been together for several years, they aren't engaged.
Who is Matt Barr?
Matt Barr is an American actor, born on 14 February 1984, in Allen, Texas USA, to a football coach father, and a portrait stat mother.
He has a younger brother and sister. He was an avid member of the theater program in high school, and auditioned for a role in the film "Friday Night Lights". He made an impression on producer Ann Walker Mclay, who later cast him in the film "Levelland". Barr starred in a number of recurring roles on ER, Bones and the O.C, and as a series regular in "Hellcats", playing Dan Patch. In 2012, he was cast in the lead role in "Hatfields&McCoys", as Johnse Hatfield. He had a multi-episode arc on "Sleeping Hollow, before starring in what became the critically panned film "Layover" in 2017, alongside Kate Upton.
Hobbies and trivia
Heather has a black belt in Martial arts, having trained in Kuk Sool Won. Her oldest brother is a four-time Grand champion, and had a second-degree black belt by the time Heather joined.
She makes her own candles, a skill she learnt from her mother.
She has weapons training, and takes archery
Heather is an active member of the Big Brothers Big Sisters program, and has been matched with Denisse for five years.
She isnt fluent in Spanish – growing-up her mother didn't have time to teach her children Spanish, as she was learning English herself.
She enjoys painting
Appearance, clothing style
Heather has a lean physique, standing at 5ft 6ins (165m) in height and weighing around 130lbs (58kgs). She has dark shoulder length hair and loves to switch up the color with lighter shades and undertones, and she's previously been spotted with a shorter do.
The actress has a beautiful sense of fashion, and loves to sport dresses that show off her figure and legs on the red carpet, but her personal wardrobe  is more carefree with casual items such as denims, workout gear and of course the odd bikini or two. She keeps her make-up understated with a soft glow.
Net worth and salary
Heather has an estimated net worth of around $2 million  while boyfriend Matt Barr's is reputedly around $500,000.