• Cassandra Harris was an Australian actress and model, known for roles in "The Greek Tycoon", "For Your Eyes Only", and "Enemy at the Door".
• She married Pierce Brosnan in 1980, with whom she had a son, Sean.
• She passed away in 1991 due to ovarian cancer.
• Pierce Brosnan became an advocate for ovarian cancer awareness, and has had several notable roles in films such as "The Thomas Crown Affair", "Mamma Mia!", and "The Ghost Writer".
• He is also an active member of several environmental and charity organizations, and his net worth is estimated at over $200 million.
Who was Cassandra Harris?
Sandra Waites, better known as Cassandra Harris, was born on 15 December 1948, in Sydney, New South Wales, Australia. She was an Australian actress and model, but perhaps known best for being the former wife of the famous Irish actor Pierce Brosnan. She had several notable roles in film and TV series such as "The Greek Tycoon", "For Your Eyes Only", and "Enemy at the Door".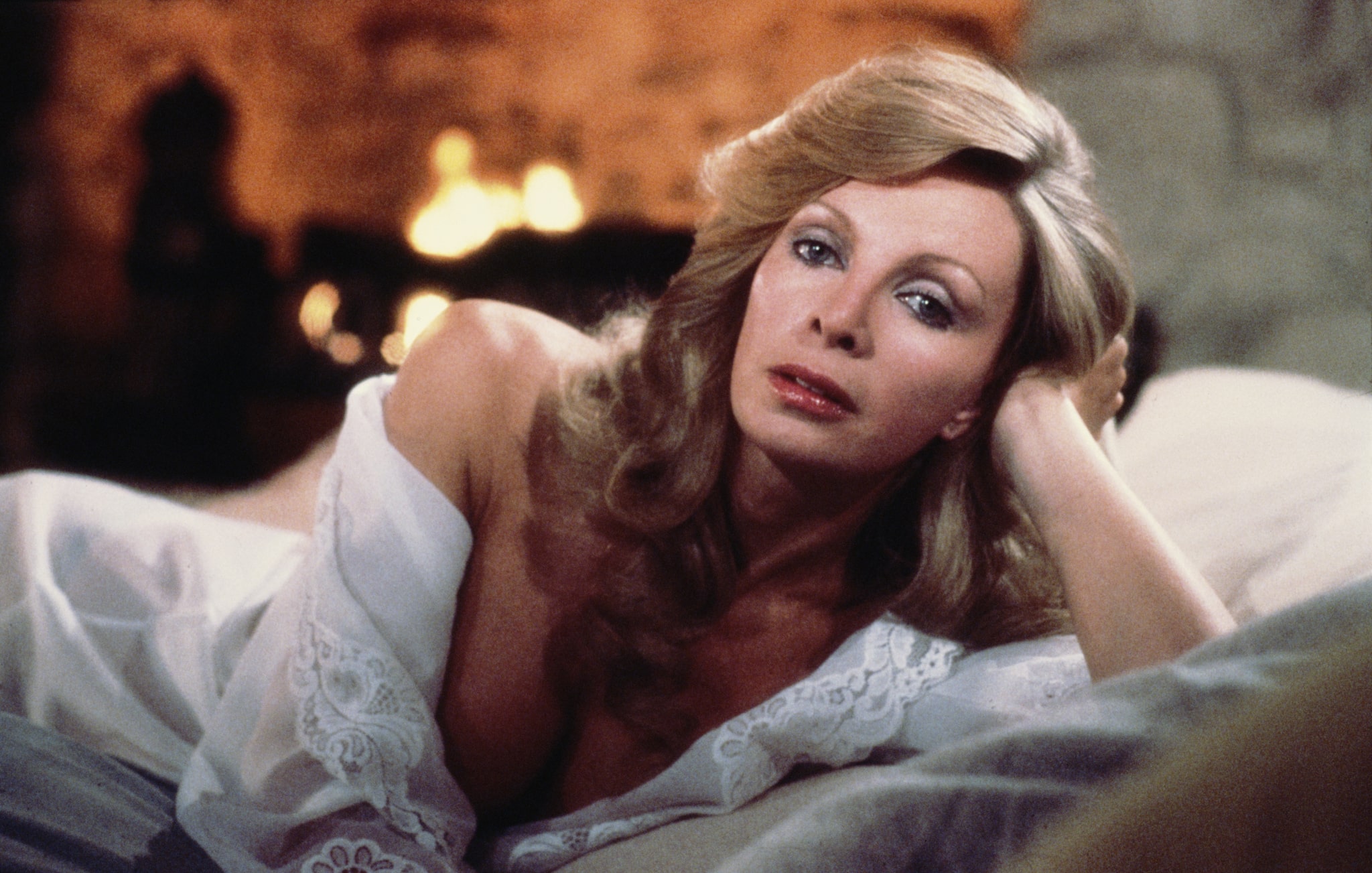 Acting career
Cassandra showed acting talent at an early age, enrolling in the prestigious National Institute of Dramatic Art in Sydney when she was only 12, under the name Sandra Gleeson. She made her acting debut three years later, in a stage production of "Boeing Boeing".
Her first on-screen role was in an episode of the popular sci-fi TV series "Space: 1999", which aired in 1977, and in the following year, the actress made her film debut in "The Greek Tycoon", directed by J. Kee Thompson and which starred Anthony Quinn and Jacqueline Bisset; the film followed a fictionalized version of the love story between Jackie Kennedy and Aristotle Onassis.
In the following years, Cassandra made appearances in TV series such as "Shadows", "Dick Barton: Special Agent", and "Enemy at the Door". In 1980, she played the role of Mrs Lloyd Palmer in the adventure comedy movie "Rough Cut", appearing alongside Burt Reynolds and Lesley-Anne Down.
A year later, Cassandra played the supporting character Lisi, in the 12th James Bond film, "For Your Eyes Only", directed by John Glen while the iconic 'Agent 007' was played by Roger Moore. Although her future husband, Pierce Brosnan, is known for playing James Bond, he and Cassandra never appeared together in any installment of the franchise. However, she did later appear in four episodes of the action comedy series "Remington Steele", which starred Brosnan as a former thief who becomes a detective.
Cassandra's last role was in the 1986 short film "Five Days", directed by David Baker, soon after which she had to retire from acting for health-related reasons.
Marriage with Pierce Brosnan
Cassandra and Pierce met in 1977 in London, through Cassandra's stepson David Harris. As the James Bond actor recounts, he was immediately dazzled by her beauty. 'I didn't think of wooing her, or attempting to woo her; I just wanted to enjoy her beauty and who she was', he said in one of his later interviews.
They started dating not long after that, eventually bought a house in England, and tied the knot in December 1980 in a private ceremony. As both struggled financially at the time, Cassandra and Pierce moved to Southern California in 1981 in hopes of chasing more acting opportunities. He was soon cast as the main character in "Remington Steele", which eased their financial problems. On 13 September 1983, the couple welcomed their son Sean, who later followed in his parents' footsteps and became an actor.
Known for playing James Bond in four films, Brosnan may have never got the role without Cassandra. Pierce accompanied his wife during the filming of "For Your Eyes Only" (1981) and met the producer Albert R. 'Cubby' Broccoli, which eventually led to him being cast as Agent 007 in 1995.
Prior to her marriage with Pierce, Cassandra was married to the film producer, Dermot Harris, with whom she had two children, a daughter named Charlotte and son Chris. Following Cassandra's divorce from Harris, she received custody of their children, and as Dermot died in 1986, Brosnan adopted the two, and they subsequently took his last name.
Cause of death
In 1987, while her husband was away in Rajasthan filming "The Deceivers", Cassandra had fallen seriously ill, and was diagnosed with ovarian cancer. Despite numerous operations and treatments, her health continued to decline, and she passed away on 28 December 1991 in Los Angeles, California.
After her death, Pierce Brosnan became an advocate for ovarian cancer awareness, and has been involved in a number of fundraising and awareness campaigns to support ovarian cancer research. Furthermore, he has become a vocal supporter of the Ovarian Cancer Research Fund Alliance (OCRFA) and has served as a national spokesperson for the organization.
Pierce Brosnan Wiki Bio
Pierce Brosnan was born on 16 May 1953, in Drogheda, Louth, Ireland. He's an actor, film producer, and environmentalist, probably best known for playing James Bond in four films from 1995 to 2002. He has also had numerous other notable roles in films, such as "The Thomas Crown Affair", "Mamma Mia!", and "The Ghost Writer".
He began his acting career in London's Drama Centre, where he appeared in a number of stage productions. In the early 1980s, he was cast in several minor roles in British TV series such as "The Professionals" and "The Mansions of America", before landing the title role in the American TV series "Remington Steele", which aired from 1982 through 1987. The show was his first role across the pond, and helped establish him as a rising star in Hollywood.
In the following year, Brosnan took on leading roles in action and thriller films such as "Taffin" (1988), "The Deceivers" (1988), and "Detonator" (1993). In 1995, he starred as James Bond for the first time in "Golden Eye", directed by Martin Cambell, and which also starred Sean Bean and Izabella Scorpuco. Pierce played the MI6 agent in three more movies – "Tomorrow Never Dies" (1997), "The World Is Not Enough" (1999), and "Die Another Day" (2002). He was the fifth actor to play Bond, and widely rated one of the best to have played the iconic character.
Another notable role for Brosnan was in the 1999 remake of the 1968 movie crime drama "The Thomas Crown Affair", directed by John McTiernan, in which he played the leading role opposite Faye Dunaway, portraying a wealthy businessman who becomes entangled in a game of cat-and-mouse with an insurance investigator, played by Rene Russo.
In 2005, Brosnan starred in the comedy film "The Matador", portraying Liam Casey, a hitman going through a mid-life crisis. The film received rave reviews from critics, and earned Brosnan a Golden Globe nomination. He also starred alongside Meryl Streep and Amanda Seyfried in the 2008 ABBA-inspired musical "Mamma Mia!", reprising his role of Sam in the film's 2018 sequel "Mamma Mia! Here We Go Again".
In 2010, he portrayed a former British Prime Minister embroiled in a political scandal in Roman Polanski's thriller "Ghost Writer". His performance in the film was praised by the critics, and the Irish actor won the 2010 Satellite Award for Best Supporting Actor. Three years later, he played the male lead in the romantic comedy "The Love Punch", written and directed by Joel Hopkins.
From 2017 through 2019, we saw Pierce in his first starring TV series role since "Remington Steele", playing the ruthless businessman Eli McCullough in AMC's western drama "The Son", centered on the rise and fall of a Texan oil empire. In 2022, he starred alongside Dwayne Johnson and Aldis Hodge in the superhero action film "Black Adam", playing the character Doctor Fate.
Pierce has received over 20 awards and other accolades during his career, including an Honorary Doctorate of Arts from the Dublin Institute of Technology, an Honorary Order of the British Empire for his charity work, and a star on the Hollywood Walk of Fame in Los Angeles.
In addition to his acting career, Brosnan has also produced several films, including "The Match" (1999) and "Some Kind of Beautiful" (2014). Furthermore, Pierce has launched his own production company, Irish Dream Time, in partnership with the famed film producer Beau St. Clair.
Brosnan is further known for his humanitarian work and is an active member of several environmental and charity organizations. He's a Goodwill Ambassador for UNICEF, and has campaigned for various environmental causes such as climate change, deforestation, and overfishing. He has been a spokesman for several conservation groups and is also an ambassador for the World Wildlife Fund, the United Nations Environment Programme, and The Climate Group. He's also an advocate for animal welfare, and is a patron of the Elephant Family, an organization that works to protect Asian elephants and their natural habitat.
In his spare time, Pierce likes to paint, and has had several exhibitions of his artwork. His paintings are very vivid and he's known for his unique style, partially inspired by pop art. In 2020, his portrait of famous musician Bob Dylan was sold for $1.4 million in a charity auction.
In 2001 he married the American journalist and author Keely Shaye Smith, with whom he has two sons, named Dylan and Paris.
As of January 2023, the actor's net worth has been estimated at over $200 million. In 2020, the media reported that Brosnan bought a property in Malibu valued at more than $100 million.