Who is Mindy Cohn?
Melinda Heather 'Mindy' Cohn was born in Los Angeles, California USA, on 20 May 1966 – her zodiac sign is Taurus and she holds American nationality. She's an actress who's probably still known best for her portrayal of Natalie Green, one of the lead characters in the family comedy series "The Facts of Life", created by Dick Clair and four others, and which also starred Lisa Whelchel and Kim Fields. The series aired from 1979 to 1988, and follows Mrs Edna Garrett who's teaching a group of girls attending a boarding school how to deal with being a teenager. It won six awards of the 23 it was nominated for, including three Primetime Emmy nominations.
This was also Mindy's debut TV series appearance, which helped establish her as a skilled actress.
Early life and education
Mindy was raised in a Jewish family in Los Angeles alongside her sister, by their father Nat and their mother Ina Cohn. Nothing about her parents or sister is known, as they prefer to keep away from the media's attention.
Mindy studied at Westlake School at which she began appearing in plays, and it was in 1978 that the late American actress Charlotte Rae noticed her at the school, and helped her win her role in "The Facts of Life". Thankful for her help, Mindy remained friends with Charlotte until she passed away on 5 August 2018 aged 92.
Mindy went on to enroll at a local high school, and during her four years there appeared in various movies and TV series, such as the family comedy series "Diff'rent Strokes", the comedy movie "Table Settings" (her debut film appearance), and the romantic comedy film "The Facts of Life Goes to Paris".
Upon matriculating in 1984, Mindy chose not to pursue a college degree but to focus on her acting career, however, she eventually enrolled at Loyola Marymount University, and obtained her Bachelor's degree in cultural anthropology in 1995.
Roles in TV series
Mindy has appeared in around 90 movies and TV series, and we're going to be mentioning some of her most notable performances in this article.
In 1993, she was cast to play Maureen Tucker, one of the lead characters in the comedy "The Second Half", and Mindy was then invited to make a guest appearance in various series, including the comedy "Suddenly Susan" in 1999, and the adventure comedy "The Wonderful World of Disney" in 2001. She then got to voice Nancy Francis, one of the lead characters in the animated family comedy "The Kids from Room 402", which starred Dennis Cruzado, Gabrielle Lazarovitz and Jacob Holden, and follows the lives of several elementary school students.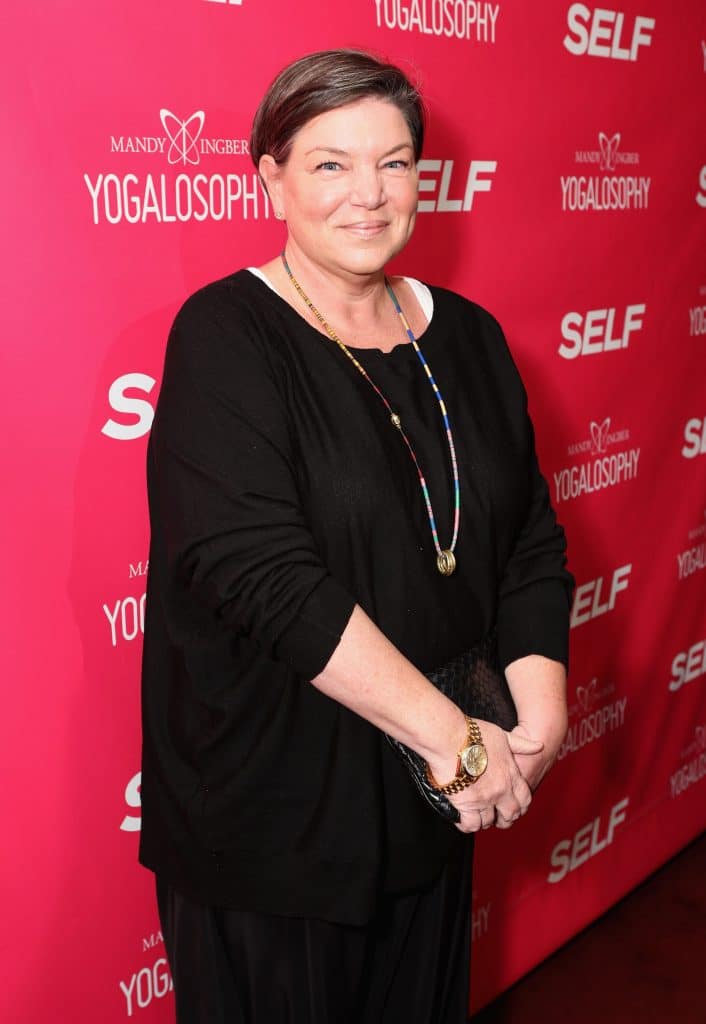 The year 2004 saw her play the lead character Maggie, the Cook in the comedy "The Help" but which was cancelled after airing seven episodes, and from 2002 to 2006, Mindy voiced Velma Dinkley in the critically acclaimed animated adventure comedy "What's New, Scooby-Doo", which follows Scooby-Doo and his friends as they're solving mysteries in the 21st century. Mindy went on to voice Velma in numerous other Scooby-Doo TV series, movies and video games.
In 2012, she was cast to play Dylan's Mom in eight episodes of the family comedy drama "The Secret Life of the American Teenager", while two of her most recent roles in series have been in the  episode "The Wonderful World of Hecks" of the comedy "The Middle" and the episode "The Puzzler in the Pit" of the crime comedy drama "Bones", both in 2014.
In 2000, Mindy played the supporting character Toni in the thriller drama "Alone with a Stranger", and she then appeared in various mediocre movies, such as the 2001 drama "Virtually Casey", the 2002 drama "Under the Gun", and the 2003 romantic fantasy comedy "Swing".
She gained recognition in 2007 with her portrayal of Trixie in the fantasy comedy drama "Sex and Death 101", written and directed by Daniel Waters, and which starred Robert Wisdom, Tanc Sade and Patton Oswalt. It follows the life of a man after he receives an e-mail which contains the names of all the women he has slept with, as well as those he will sleep with in the future. The movie won a Seattle International Film Festival Golden Space Needle Award for Best Director.
In 2010, she played the lead character Violet in the romantic comedy "Violet Tendencies", which follows a woman who's trying to stay away from her gay friends, hoping to find a straight boyfriend, then in 2014, Mindy portrayed April in the comedy "FreakMe".
Three of her most recent roles in movies have been in the 2019 drama "You Light Up My Christmas", the 2020 romantic comedy "A Nice Girl Like You", and the 2021 animated adventure comedy "A Scooby-Doo Valentine Bouquet". Mindy's currently shooting for two upcoming movies: the short comedy "Kill Cat Oakland", and the drama "Consequences".
Other credits
Mindy has been credited with singing five songs in the episodes "Free Spirit", "Green-Eyed Monster" and "Runaway", of the series "The Facts of Life" in 1981 and 1982, and has also been credited with singing the song "Petrified Bride" in the 2003 episode "The Vampire Strikes Back" of the series "What's New, Scooby-Doo?"
She has three film producing credits, all of which were in 2017: the short drama "The Morning After", the short comedy "Bad for the Boats", and the short drama "About Me".
Mindy received special thanks for the 2019 short drama "I Am Seagull".
She's appeared in various documentaries, such as the 1985 film "Disneyland's 30th Anniversary Celebration", the 2000 movie "Truth Behind the Sitcom Scandals 5", and the 2003 series "Intimate Portrait". Mindy has also made a guest appearance in various talk-shows, such as "Totally Tracked Down", "Oprah: Where Are They Now?", and "Home & Family".
Awards and nominations
Mindy has been nominated for eight awards without winning any.
In 1982, 1983 and 1984, she was nominated for a Young Artist Award for her performance in the series "The Facts of Life", and in 2003, Mindy was nominated for a Daytime Emmy Award for Outstanding Performer in an Animated Program for the series "What's New, Scooby-Doo?" In 2012, 2013 and 2014, she and her colleagues were nominated for four Behind the Voice Actors Awards (two in 2013) for their performance in four Scooby-Doo movies.
Love life and lesbian rumors
Mindy's amongst the most secretive women in the film industry, as she hasn't spoken of any men or women she has perhaps dated.
It's widely believed that Mindy's a lesbian, because she has been a supporter of the LGBT community for many years now, and has stated herself that she's a 'fag hag' (describing a woman who supports bisexual and gay men).
There are rumors circulating the internet claiming that Mindy has been in a relationship with several actresses whom she has appeared alongside in various movies and TV series, but none of this has been confirmed, nor has Mindy ever mentioned a name of someone she has dated.
She has, however, recently spoken about how she wants to have a husband and to start a family of her own.
As of March 2021, she appears to be single, hasn't married and doesn't have children.
Hobbies and other interests
It's widely believed that someone in Mindy's family has fought cancer, and that this is why she has decided to help found the cancer support center weSpark, together with the popular actress Wendie Jo Sperber. Mindy eventually faced cancer herself and won the five-year battle in October 2017.
She has also worked with various other charitable organizations, including those which aim to help underprivileged children and war veterans.
She's said to be amongst the friendliest people in Hollywood, and is today good friends with Brad Pitt and Angelina Jolie, and is also the godmother of two of their children.
Mindy has her own favorite actors and actresses, some of whom are the late Heath Ledger, plus Joaquin Phoenix and Julia Roberts, and a couple of her favorite movies include "The Dark Knight", "Joker" and "Pretty Woman".
Age, height and net worth
Mindy's age is 54. She has long brown hair which she has dyed various colors including purple, her eyes are brown, and her height is 5ft 1in (1.55m), while she weighs around 120lbs (55kgs).
As of March 2021, her net worth has been estimated at over $1 million.