• Rain Brown is an American TV personality best known for appearing in the reality TV series "Alaskan Bush People"
• Her family consists of her parents Billy and Amy, and six siblings: Matt, Bam Bam, Bear, Gabe, Noah, and Birdy
• "Alaskan Bush People" is a reality TV show which chronicles the every-day life of the Brown family in Alaska
• She is not currently dating anyone and is very active on social media, with an estimated net worth of around $20,000
• She has addressed rumors about her sexuality, stating she is straight
Who is Rain Brown?
Rain Brown is a well-known American TV personality, possibly best recognized through her appearance in the reality TV series "Alaskan Bush People". She was born on 23 November 2002, to father Billy Brown and mother Amy Brown, so as of 2021, she is 18 years old. Her full name is Merry Christmas Kathryn Raindrop Brown, and she holds American nationality. Her nickname is Rainy and she rose to prominence when she appeared in the well-liked reality TV series.
Her early life and family
Rain spent her childhood in Hoonah, Alaska, occasionally visiting the nearby Chichagof Island. Rain, the youngest child of the family, has been raised in the wilderness, mostly cut-off from normal civilization.
Her parents, Amy and Billy, married on 16 June 1979, and have six other children: Matt, Bam Bam, Bear, Gabe, Noah, and Birdy. Ditching his 9-to-5 job, Billy relocated with Amy to Alaska, where they learnt how to live in the wilderness, which later became the idea for the reality TV show. Her mother Amy born and raised in Texas, and upon marrying Billy, became estranged from her family, given she married at 15. In April 2017, she was diagnosed with lung cancer with low chances of recovery, however, after several rounds of chemotherapy, she was declared cancer-free. Having been diagnosed with such severe sickness definitely left a toll on her, but it also affected the entire family having to witness their mother battling with such a destructive disease.
Her brother Matthew is the oldest of the Brown kid, who became a fully-fledged hunter and fisherman at a very young age. He was last seen in season 8, after which he reportedly entered rehab for alcohol abuse. Having conquered the addiction successfully, he seems to be living a good life with his girlfriend. Bam Bam, best known for expertise when the family is on the water, is dating Allison Kagan. At the moment, they are renovating a ferry boat named "Fathom This!". Bear is the third son of the family, known for his relationship with Raven, with whom he has two children. The couple happily announced their engagement, only to cancel it two weeks later for unknown reasons. Gabriel, the second youngest son in the Brown family, married Raquel Rose in 2019.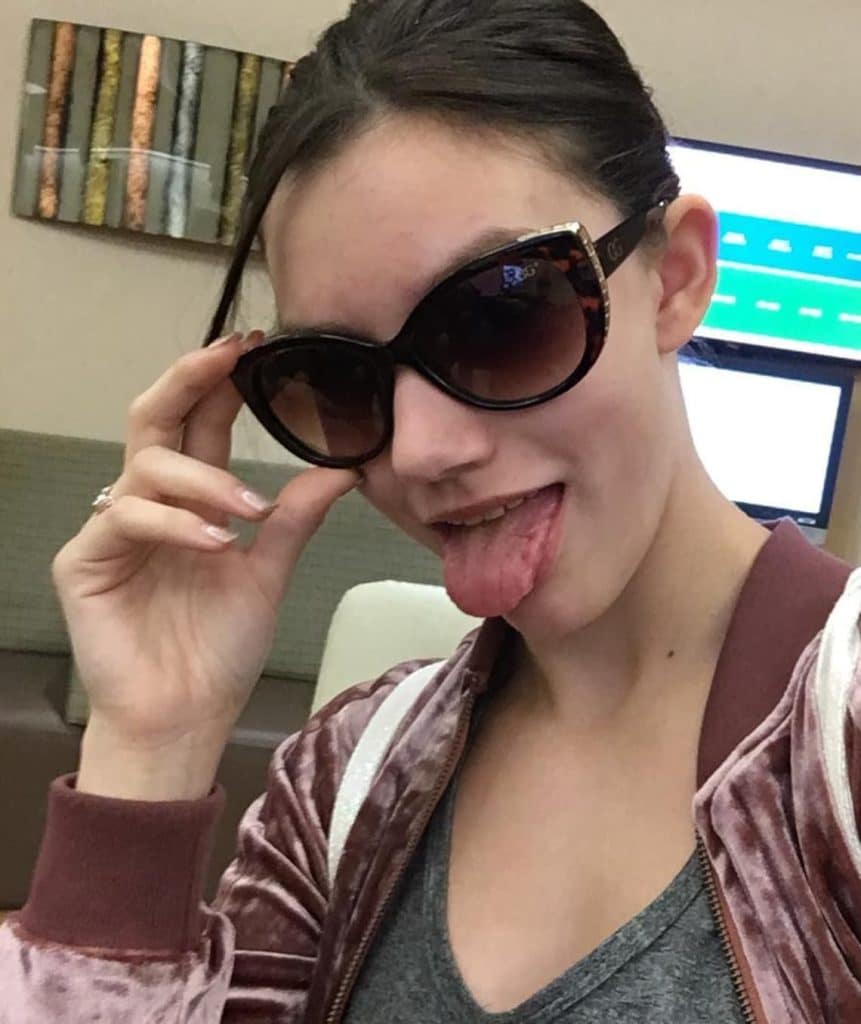 They have a child but haven't introduce the baby to their fan base. Noah, the youngest son, is also married and has a child with his wife, Rhain Alisha. Birdy is the fifth child of the family, known as a great lover of animals and nature. She is very independent and has a strong drive for the outdoors.
What is "Alaskan Bush People"?
Only if you are living under a rock have you managed to miss out on this crazy reality TV show, broadcast on Discovery Channel. The TV reality show chronicles the every-day life of the Brown family, who lives in Alaska. The Pilot episode aired in 2014, and it quickly became popular and for a good reason. They live completely separated from the accustomed life in the cities, hunting for food, making houses from scratch, bathing in the river, etc.
A lot of focus is placed on their ability to survive in harsh and extreme conditions, so the Brown family is very unique in terms of their ways of living, which comes across as a breath of fresh air in the modernized 'concrete jungle" most people live in today. The show has a total of 12 seasons, with the last season aired in October 2020. It is uncertain whether the show will be renewed for the 13th season, considering that Bear uploaded a post on Instagram saying that their family's house had been destroyed in a wildfire.
Personal Life
At the moment, Rain is not dating anyone. Additionally, her dating prospects are quite narrow considering that she is a part of a reality show which follows people living in a remote area, without technology and conveniences of the modern age.
During the show, she has never expressed a desire to marry anyone, but given her young age, it's too early to discuss that idea. Taking into account her personality and her life at the moment, it is unlikely that she would be eager to share her love interest on media platforms. She seems to be very busy living with her dogs.
Her hobbies and interests
Rain loves to listen to music. Living in a rural area did not deter her from having her own sense of fashion, and unlike the rest of the family she has a very distinctive style. During the 11 seasons she appeared in the TV show, she has proven her fast learning ability, as well as the skill of survival, just like her other siblings. Playing the ukulele is one of her favorite things to do. One of her additional traits is that she is fearless and doesn't shy from mentioning uneasy subjects.
She is known to address mental health issues, which generally doesn't get talked about enough these days. In a post, she wrote "I got very caught up in the daily stresses and struggles of life and had no time to just be me, and I'm not gonna lie, I lost sight of my values, who I was, and who I wanted to be. I've spent the last week painting, cooking, cleaning, driving, hiking, eating, catching up with friends, and my favorite, spending time with the people I love. Standing here at the end of my week with a clear mind and a very full heart." Having dealt with anxiety and stress, it prompted her to share motivational quotes and ideas for anyone that might be battling mental issues.
Just like many adolescents now, Rainy is very active on various social media platforms. On Instagram, she's amassed 235,000 followers, and she posts very often.
Thanks fam 😊🤗☔️ https://t.co/sDGRV2485k

— Rainy brown (@heroofkirrkwell) January 16, 2019
She mostly shares quotes, selfies, and photos of her extended family and animals,. A proud owner of a black Pomeranian named Jackson, she calls herself a child of God, an inspirational writer, and a full-time warrior. Out of all the Brown family members, Rainy is the most popular, mainly for her likable personality and thoughtful insights, which she offers throughout the show. Her Twitter account counts over 11,000 followers, but she isn't that active and doesn't post that often.
How much is her net worth?
Her estimated net worth is around $20,000, according to various sources. Given that she was featured in all 11 seasons of "Alaskan Bush People", it doesn't come as a surprise that she's accumulated that amount for such a young person. She reportedly earns $8,000-15,000 per episode.
Has she ever been involved in a scandal?
Rainy has never been involved in a scandal per se, but in 2016 she posted on Instagram in which she addressed her fan base as 'rainbows'.
This prompted many fans to question her sexuality and comment on her post. She addressed the rumors and replied: "No, I'm straight. And I call my fans rainbows because my name is Rain, but you do you, boo." This did not clarify the situation enough for everybody, and similar questions continued to resurface on her Instagram posts. Another fan said:'' "I wonder if @heroofkirrkwell has accepted her sexuality yet?" Rainy was quick to answer:" I'm straight… so yeah, I have."
It's a well-known fact that being a part of reality or any other show necessarily places one in the limelight, with a whole army of trolls who can wait to comment and discuss someone's life.  As someone who deals with negativity and mean comments on a daily basis, it's nice to see that young Rain knows how to address the issues and stand her ground.