Who is Fred Stoller?
Fred Stoller is an American award-winning actor, voice actor, stand-up comedian and author, who is perhaps best known to the world as Gerard in the TV series "Everybody Loves Raymond" (1998-2003), but also as the voice of Stanley in the animated films "Open Season 2" and "Open Season 3" in 2008 and 2010, respectively, among others.
Fred Stoller Biography: Age, Childhood, and Education
Frederick Stoller was born on 19 March 1958 under the Pisces zodiac sign, in Brooklyn, New York City USA. He is the son of Jewish parents, Morris Stoller and his wife Pearl, and grew up in Brooklyn with his older sister. He attended Sheepshead Bay High School, and after matriculation started pursuing a career as a stand-up comedian.
Career Beginnings
Before he made his acting debut, Fred made it as a stand-up comedian, appearing in nightclubs on a regular basis from the early '80s. His first television appearance was in 1986 in "Nightlife", and the same year in "Late Night with David Letterman". His acting debut was in 1989, in a minor role in the fantasy-comedy film "Big Man on Campus", starring Allan Katz, Corey Parker, and Cindy Williams.
The following year, he was selected for the part of Sheldon Singer, one of the sons in the short-lived TV comedy series "Singer & Sons". Two years later, Fred played the character Fred Slacker in another short-lived series "Vinnie & Bobby", starring Matt LeBlanc, Robert Torti and John Pinette.
In 1994 he appeared in the critically acclaimed film "Dumb and Dumber", starring Jim Carrey, Jeff Daniels, and Lauren Holly, while in 1995 he featured in the popular TV comedy series "Seinfeld".
Rise to Prominence
Fred continued his career with guest-starring roles in several successful TV series, including "Suddenly Susan", starring Brooke Shields, in which he played Hank from 1997 to 1998, and was also Fred the pharmacist, in the Primetime Emmy Award-winning TV comedy series "The Nanny", with Fran Drescher as creator and the main star of the series.
In 1998 he was selected for one of his most popular roles, as Gerard in the highly successful TV comedy series "Everybody Loves Raymond", starring Ray Romano, Patricia Heaton and Brad Garrett, and
before the decade ended, he was chosen as William in another Primetime Emmy Award-nominated comedy series, "Norm", and appeared in several episodes through 2001.
In 2002 he featured in the action-comedy series "Austin Powers in Goldmember". From 2004 to 2007 he was Mr. Lowe in the TV series "Ned's Declassified School Survival Guide", while in 2006 he was Richard in the award-winning crime-comedy film "Little Man", starring Shawn and Marlon Wayans, who also worked on the script alongside Keenen Ivory Wayans who directed the film.
His next popular on-screen role was as Fred in the comedy film "Fred & Vinnie" in 2011, and the same year he played Dexter in the TV series "Wizards of Waverly Place".
Fred has since struggled somewhat to obtain lead roles, however, his supporting roles have made him quite popular, thanks to his vivid portrayal of goofy characters. From 2014 to 2015, he played Mr. Dobson in the TV series "The Haunted Hathaways", while in 2017 he guest-starred in the popular TV comedy series "Modern Family", and in 2018 co-starred in the thriller film "Trouble Sleeping" as Dr. Gilbert, co-starring Billy Zane, and Vanessa Angel.
Voice Actor
In addition to his success on screen, Fred is a rather successful voice actor, thanks to his monotone voice.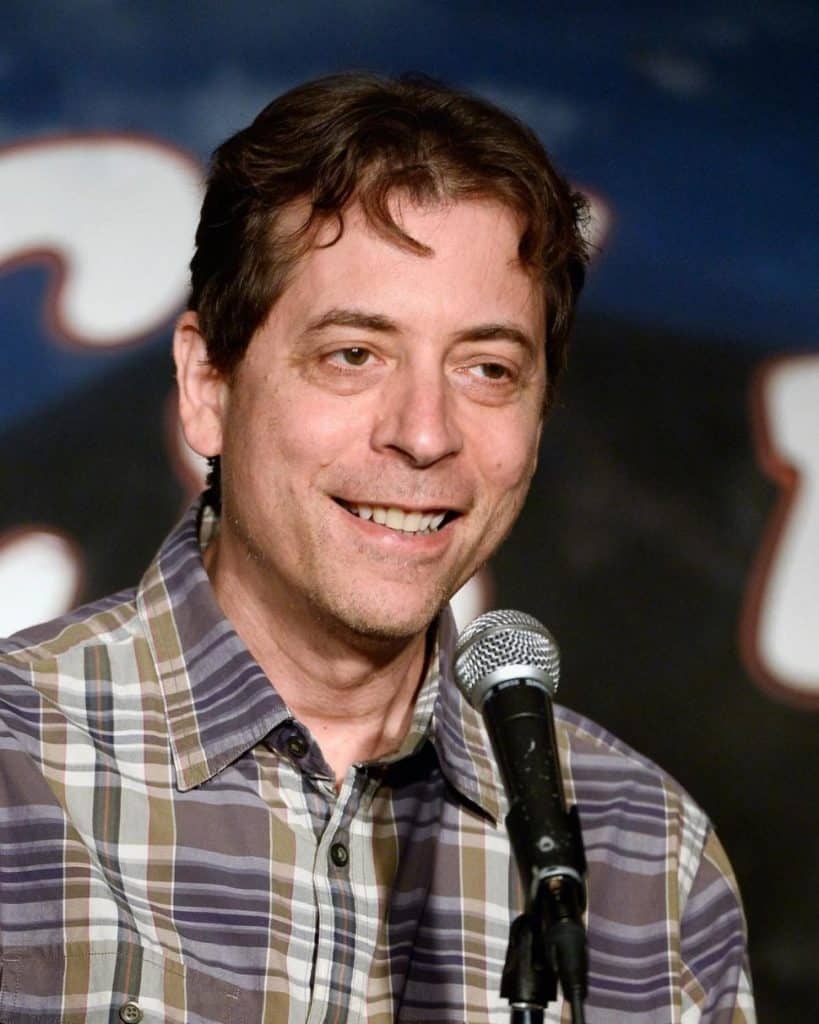 His debut as a voice actor was in 1996, as Fred in the animated TV series "Dr. Katz, Professional Therapist". From 2001 to 2003, he voiced Steve Tree in the animated series "Oswald", and then in 2006 he was selected as the voice of Rusty 'the Wrench' in the animated comedy series "Handy Many", about handyman Manny Garcia and his talking tools, voicing the character in 83 episodes of the highly popular animated series until 2013.
Concurrently, in 2007, Fred secured another successful voice role as Chuck The Evil Sandwich-Making Guy in the animated series "Word Girl" (2007-2015), while from 2009 to 2012 he voiced Fred in the animated comedy series "The Penguins of Madagascar". Also in 2009, he was chosen to voice Fluffernufferman in the animated film "Dr. Dolittle: Million Dollar Mutts", and from 2010 to 2011 voiced Molecule Man in the animated series "The Super Hero Squad Show".
The next character he voiced was Bartleburt in the animated series "Harvey Beaks" (2015-2016), and then from 2018 to 2019 he was heard as Jimbo in "Mickey Mouse Mixed-Up Adventures".
In recent years he voiced Mr. Salt in the animated comedy-drama series "Close Enough" (2020-2021), and also several characters in the critically acclaimed animated adventure-comedy series "Rick and Morty" (2021).
Work as a Writer
Fred has also worked as a writer, on "Seinfeld" (1994-1995) and on the animated series "Dr. Katz, Professional Therapist" (1996-1997). However, Fred is also a published author of several books. His debut – "My Seinfeld Year" (2012) – depicts his experience during his work as a staff writer on "Seinfeld".
Since then, he's published "Maybe We'll Have You Back: The Life of a Perennial TV Guest Star", and "Five Minutes to Kill: How the HBO Young Comedians Special Changed the Lives of 1989's Funniest Comics".
Personal Life, Dating, Married, Single?
When it comes to his personal life, Fred tends to keep it private, away from the light, and there is no information about his life outside his career. According to reports, he isn't married and doesn't have children.
How Rich is Fred Stoller? Net Worth
As of mid- 2021, Fred Stoller's net worth has been estimated to be around $1.5 million, earned through his successful career as an actor, during which he has secured more than 145 roles in TV series and films, all of which have contributed to his wealth. Furthermore, the sales of his books have also added to his wealth.
Appearance and Vital Statistics
This prominent actor has brown hair and dark brown eyes. He stands at a height of 6ft 1in (1.85m), but his weight and other vital statistics are unknown.
Hobbies, Interests, and Trivia
Fred is an animal lover ,and has a cat as his pet.
He is a big foodie and loves finding new restaurants in the Los Angeles area.
He is still close to his mother, whom he often visits in Florida where she currently resides.
When he has free time, he loves spending time outside walking, but also playing with his pet cat.