• Matthew Lawrence is an American actor and singer, best known for his portrayal of Chris Hillard in the 1993 movie "Mrs. Doubtfire".
• He was born in Abington Township, Pennsylvania and attended Abington Friends School and the University of Southern California.
• He has been nominated for 8 awards and has won 1, a 2016 Hoboken International Film Festival Award for Best Supporting Actor.
• Matthew Lawrence is married to Cheryl Burke, an American model, TV host and dancer.
• He is a philanthropist, has his own band, is physically active and enjoys reptiles and movies such as "The Terminator" and "Fast and Furious".
Who is Matthew Lawrence?
Matthew William Lawrence was born in Abington Township, Pennsylvania USA, on 11 February 1980 – his zodiac sign is Aquarius and he holds American nationality. He's an actor and a singer, who's probably still known best for his portrayal of Chris Hillard in the 1993 family comedy movie "Mrs. Doubtfire", which starred the late actor Robin Williams, Sally Field and Pierce Brosnan, and follows an actor who, after divorcing his wife, dresses up as a housekeeper, and starts working for his wife to be able to stay close to his children. The movie was a hit, winning 11 awards including an Oscar while it was nominated for ten other awards.
Early life and education
Matthew was raised in Abington Township alongside his two brothers Joey and Andrew 'Andy' Lawrence, both actors, by their father Joseph Lawrence Mignogna Sr. who was an insurance broker, and their mother Donna Lynn who was a personnel manager.
He became interested in acting at a quite an early age, and having noticed this, his parents drove him to his first audition when he was three, and theY then launched his acting career aged four with his portrayal of Danny Carrington, Jr. in three episodes of the romantic drama series "Dynasty". He went on to attend Abington Friends School, while simultaneously practicing acting at New York City's HB Studio. Following his debut performance, Matthew was invited to play supporting characters in various series such as "Sara", "ABC Afterschool Specials" and "Gimme a Break!' Aged seven, he was invited to make a guest appearance in the drama series "Leg Work", while Matthew then made his first film appearances in the movies "Planes, Trains & Automobiles", "Pulse" and "David".
In 1989 aged nine, he was invited to voice Tombo in the English version of the critically acclaimed animated adventure movie "Kiki's Delivery Service", created by Studio Ghibli (Hayao Miyazaki) and which follows a young witch who's ready to leave her home and become independent.
Matthew continued acting during his school years, and upon matriculating in 1998, chose not to pursue a college degree but to focus on his career, however, he soon changed his mind, and in the early 2000s enrolled at the University of Southern California, from which he obtained his Bachelor's degree in biology.
Roles in movies
Matthew has been credited with appearing in more than 60 movies and TV series, and we're about to mention some of his most notable performances in this article.
In 1990, he was cast to play Joshua, one of the lead characters in the drama "Joshua's Heart" which also starred Melissa Gilbert and Tim Matheson, and follows Joshua whose father dates several girls every year, but things change after Joshua wants one of them, Claudia to be his mother. The following years saw Matthew play supporting characters in various mediocre movies, such as the 1992 thriller drama "With a Vengeance", the 1996 adventure western drama "Brothers of the Frontier", and the 1998 family adventure comedy "Rusty: A Dog's Tale".
His following notable performance was in 2002, when he played Billy in the fantasy comedy "The Hot Chick", written and directed by Tom Brady and which starred Rob Schneider, Rachel McAdams and Anna Faris. The movie follows an attractive but mean teenager who somehow gets transported from her body into that of an older man, and it was nominated for four awards.
The following years saw Matthew appear in a couple of popular movies, such as the 2007 sports comedy "The Comebacks", the 2008 drama "Trucker", and the 2013 family fantasy drama "My Santa".
Three of Matthew's most recent roles in movies have been in the 2020 romantic comedy "The Office Mix-Up", the 2020 action "Money Plane", and the 2021 crime horror thriller "The Dead of Night". He's currently shooting for two upcoming movies: the drama "Kurt." and the action comedy "Double Threat".
Roles in TV series
One of Matthew's first notable performances in a TV series was his portrayal of Walker in 12 episodes of the 1991 comedy "Drexell's Class", while the same year saw him play Zach Collins in the comedy "Walter & Emily".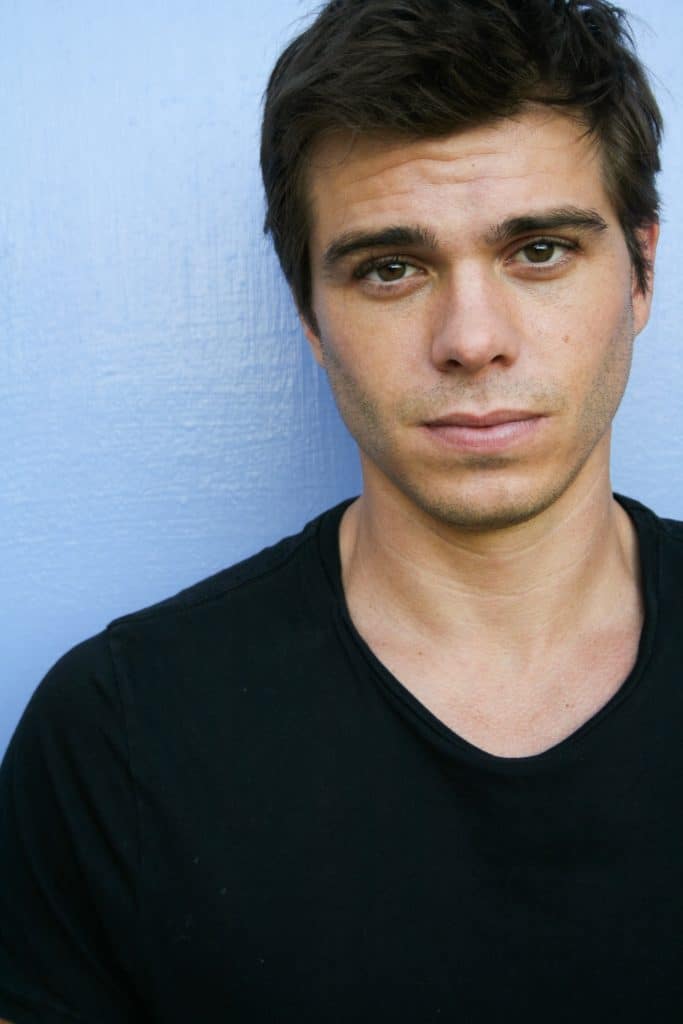 In 1994 and 1995, he voiced one of the lead characters, Sam Collins in 52 episodes of the animated family action "Superhuman Samurai Syber-Squad", and from 1995 to 1997, he portrayed the lead character Matt Roman in the comedy "Brotherly Love" which also starred his two brothers, and ifollows the lives of three brothers after their father's death. The series was nominated for four awards. In 1997, Matthew was cast to play several characters in 68 episodes of the hit family comedy drama "Boy Meets World", created by April Kelly and Michael Jacobs, and which starred Ben Savage, Williams Daniels and Rider Strong. It follows an adolescent as he's testing his numerous theories about growing up, and the series won six of the 23 awards it was nominated for.
A couple of his most recent roles in TV series have been his portrayal of Jack Hunter in the 2015 episode "Girls Meets Semi-Formal" of the family comedy "Girl Meets World", Matthew in the 2018 episode "Star Crossed Mothers" of the comedy "Hollywood Darlings", and Josh Baker in the 2019 episode "Hapai ke Kuko, Hanau ka Hewa" of the crime action drama "Hawaii Five-0".
Other credits
Matthew has been credited with singing the song "When the Saints Go Marching In" in the 1984 episode "New Orleans: Part 2" of the series "Gimme a Break!"
He has been featured in many TV specials, such as the 1991 "Macy's Thanksgiving Day Parade", the 1994 "Nickelodeon Kids' Choice Awards '94", and the 1996 "2nd Annual Screen Actors Guild Awards". He has also made a guest appearance in various talk shows, such as "Entertainment Tonight", "Today" and "The Talk".
Matthew's currently making his producing debut with the upcoming movie Kurt".
Awards and nominations
Matthew has been nominated for eight awards, winning one: a 2016 Hoboken International Film Festival Award for Best Supporting Actor for his performance in the romantic family movie "Evol".
The other awards he has been nominated for are six Young Artist Awards and a 1998 YoungStar Award for Best Performance by a Young Actor in a Miniseries/Made-for-TV Movie for the episode "Angels in the Endzone" of the adventure comedy series "The Wonderful World of Disney".
Love life and relationships
In 2004, Matthew began dating the popular American actress Heidi Jo Mueller, who's perhaps still known best for her portrayal of Kay Bennett in the soap opera "Passions", which aired from July 1999 to September 2007.
They became engaged a year into the relationship, but then split in 2006 for unknown reasons.
In February 2007, Matthew began dating Cheryl Burke, an American model, TV host and dancer, who's probably known best for being a competitor in the reality TV show "Dancing with the Stars". They were together for close to two years before splitting ways, but in 2017 the two began dating again, and became engaged on 3 May 2018. Matthew and Cheryl exchanged vows in front of their closest friends and family members on 23 May 2019, in San Diego in California.
As of March 2021, Matthew's married to Cheryl Burke; they don't have children.
Hobbies and other interests
Matthew has been interested in music since a very early age, and in 2017 he founded the band Still Three with his brothers, and they went on to release their debut song "Lose Myself".
It appears that the boys haven't been very active since.
He's a philanthropist who has worked with various charity organizations, involved with war veterans, underprivileged children and endangered species of animals. His favorite 'animals' are reptiles, and Matthew's uploaded numerous pictures featuring these onto his Instagram account.
He supports the movement Black Lives Matter.
Matthew's physically very active as he has multiple training sessions at the gym each week, thus his muscular body.
He has his own favorite actors and actresses such as Arnold Schwarzenegger, Vin Diesel and Natalie Portman, and some of his favorite movies are "The Terminator", the franchise "Fast and Furious" and "Leon: The Professional".
Age, height and net worth
Matthew's age is 41. He has short brown hair and brown eyes, his height is 5ft 8ins (1.73m) and he weighs around 150lbs (68kgs).
As of March 2021, his net worth has been estimated at over $4 million while Cheryl's net worth has been estimated at over $450,000.
Who is Cheryl Burke?
Cheryl Stephanie Burke was born in San Mateo County, California USA, on 3 May 1984 – her zodiac sign is Taurus and she holds American nationality. She's perhaps known best for having been the first female professional dancer to win the show "Dancing with the Stars", as well as the first dancer to win twice in a row. Cheryl could've been seen dancing in 23 seasons of the show.
She was raised alongside her sisters Nicole and Mandy in San Mateo County, by their parents Stephen and Sherri who prefer to avoid the media. Cheryl began taking dance lessons when she was four, and continued dancing throughout her entire education.
She gained recognition in 2006 when she won the second season of the show "Dancing with the Stars", with the popular American actor and singer Andrew John Lachey, and went on to win the third season with Emmit James Smith III, a former professional American Football Player. Cheryl's still competing in the show today.
She's also an actress – one of her first appearances was in the episode "Loosely Ballroom" of the teen sitcom "The Suite Life of Zack & Cody". She has also competed in the reality acting competition show "I Can Do That", and Cheryl also appeared in the reality TV series "Dance Moms". In 2017, she made a guest appearance in an episode of the reality competition show "Hell's Kitchen".
Cheryl's an author too, having published her autobiography in 2011 entitled "Dancing Lessons". In it, she described being molested by the man Gerry Depaula when she was aged five and six, testified against him, and Gerry was sentenced to spend 24 years behind bars; he was released in 2008.