Who is Dorothy Lyman?
Dorothy Brightwell Lyman was born on 18 April 1947 under the zodiac sign of Aries, in Minneapolis, Minnesota USA. She is a 74-year-old actress, producer and director, probably best recognized for landing the role of Gwen Frame in the NBC soap opera "Another World" (1976-1980), playing Opal Gardner in the ABC soap opera "All My Children" (1981-1983), and featuring as Naomi Oates Harper in the NBC / Syndicated sitcom "Mama's Family" (1983-1990).
How rich is she, as of now? Dorothy Lyman Net Worth
As of mid-2021, Dorothy Lyman's net worth is estimated at over $6 million, acquired through her successful involvement in the world of entertainment as a professional actress, producer and director, who has worked on more than 60 television and film credits since she launched her career in the early 1970s.
Early Life, Parents, Nationality, Ethnicity, Educational Background
Dorothy Lyman spent her early years in her hometown of Minneapolis, where she was raised by her father, Hector H. Lyman who worked as a stockbroker, and her mother, Violet E. (née Brightwell). It is unknown whether she has siblings or not. She holds American nationality, and belongs to White Caucasian ethnic group. Regarding her education, she attended a local high school alongside future actress Jill Larson.
The 1970s: Career Beginnings
Dorothy Lyman's professional acting career began in 1971, when she made her debut TV appearance in the role of Julie Stark in the ABC soap opera "A World Apart", while she debuted on the big screen later that year in the part of Jean in the drama "The 300 Year Weekend".
In the following years, she made guest appearances in "The Edge Of Night" and "One Life To Live". Her big break was in the NBC soap opera "Another World", in which she starred in the role of architect Gwen Parrish Frame from 1976 to 1980. It was followed by her portrayal of Nurse Jenny in the 1980 neo-noir action crime film "Night Of The Juggler", directed by Robert Butler.
The 1980s: Rise to Stardom
Dorothy Lyman gained enormous popularity when she joined the cast of the ABC soap opera "All My Children", in which she portrayed Opal Gardner between 1981 and 1983. It's her most notable soap opera role, which earned her two Primetime Emmy Awards in the categories of Outstanding Actress in a Supporting Role in a Daytime Drama Series in 1982 and Outstanding Actress in a Daytime Drama Series in 1983.
Later that year, she was chosen to play the main role of Naomi Oates Harper in the NBC / Syndicated sitcom "Mama's Family", in which she remained until it was ended in 1990 – it was a spin-off to a series of comedy sketches entitled "The Family" featured in "The Carol Burnett Show". Concurrently,
Dorothy continued to work on other projects, and guest-starred in a number of TV series, including "Tales From The Darkside", "ALF", and "Hunter", among others. She also featured in such made-for-TV film titles as "Summer Fantasy" playing Dr. Nancy Brannigan in 1984,  and "Ollie Hopnoodle's Haven Of Bliss" (1988), featuring as Mom. The latter earned her a CableACE Award nomination for Supporting Actress in a Movie or Miniseries.
The 1990s: Continued Success
Between 1990 and 1991, Dorothy Lyman was cast as Rebecca Whitmore in the NBC soap opera "Generations", followed by her portrayal of Bonnie Roberts in the CBS soap opera "The Bold And The Beautiful" (1991-1992), which was one of the most-watched series in the world with more than 36 million viewers. It received critical acclaim and won more than 70 Daytime Emmy Awards, including three for Outstanding Drama Series. Concurrently, she also starred in the role of Mary McKenna in the ABC drama series "Life Goes On" from 1991 to 1993. Thereafter, she played Mrs Morris in Marshall Herskovitz's 1993 comedy-drama film "Jack The Bear", alongside Danny DeVito and Gary Sinise, and featured as Suzie in the 1994 romantic comedy film "I Love Trouble", next to Julia Roberts.
Dorothy then focused on her work behind the camera, directing and producing more than 70 episodes of the CBS sitcom "The Nanny" (1995-1998), created by Fran Drescher and Peter Marc Jacobson; she even made a special guest appearance in the series. Besides that, she portrayed Rita in the 1997 romantic comedy film "Dinner And Driving", co-written and directed by Lawrence Trilling, and guest-starred in such TV series as "Bob", "Murder, She Wrote", and "Days Of Our Lives", to name a few.
The 2000s: Further Work
In 2001, Dorothy took the cameo role of Judge in the biographical crime film "Blow", along with Johnny Depp and Penélope Cruz.
It was followed by her guest appearances in numerous TV series, such as "The Practice", "CSI: Miami", and "Law & Order: Special Victims Unit", among others. Her next starring role came in 2006 when she featured as Allison's mother in Oliver Stone's docudrama disaster film "World Trade Center", next to Nicolas Cage. It received positive reviews from critics and became a box office success, grossing over $160 million worldwide against a $65 million budget.
During the same year, she had a small part in the commercially successful crime thriller film "The Departed", directed by Martin Scorsese, starring Leonardo DiCaprio, Jack Nicholson and Matt Damon. The film was also a critical success, winning four Academy Awards in such categories as Best Picture and Best Director.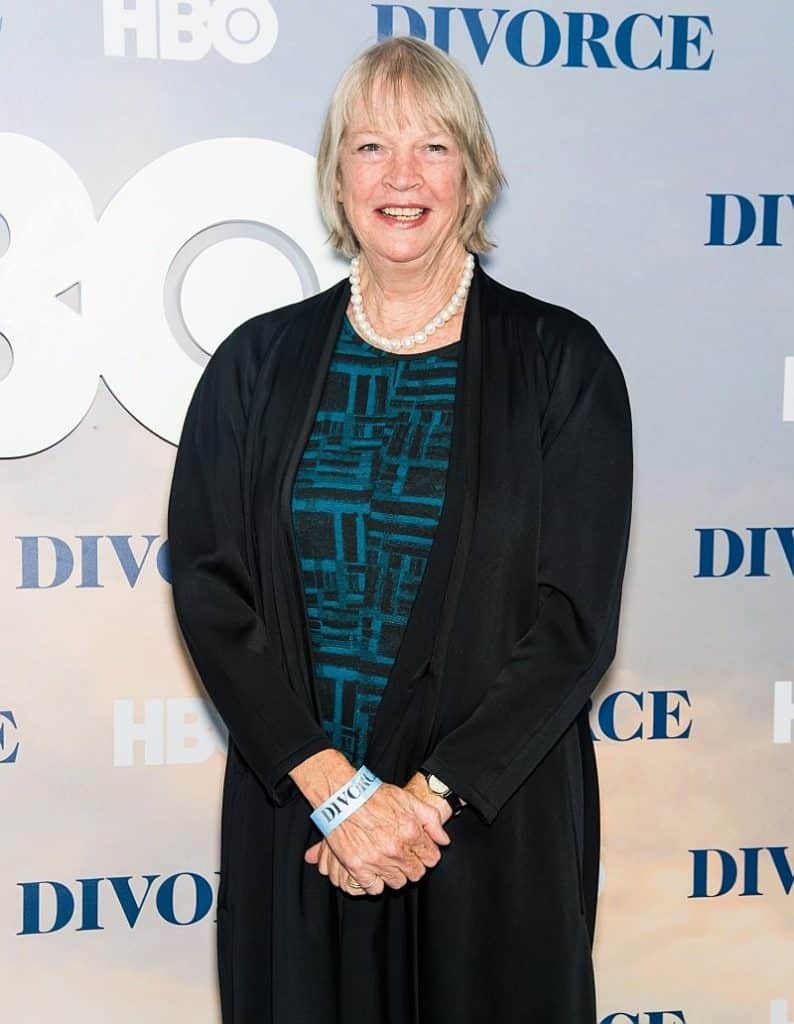 In 2009, she directed, produced, and starred as Nan in the 2009 drama film "The Northern Kingdom". She then directed and produced both the romantic comedy film "Split Ends" (2009) and the documentary film "Janet's Class" (2010).
The 2010s: Recent Projects
In the early 2010s, Dorothy Lyman was relatively inactive in the industry, so her next appearance came in 2015 when she played Mrs Salisbury in the drama film "Bad Hurt". It was followed by her portrayal of Judge in the 2016 romantic drama film "Blind", next to Alec Baldwin and Demi Moore. Two years later, she landed the roles of Wendy Moro in the drama film "The Price For Silence" and The Mrs in the action thriller film "Bullitt County".
Her most recent appearances have been as Susie in the drama film "Back Fork", written and directed by Josh Stewart, and Ma in the action crime film "Vault", both in 2019. Since then, she hasn't acted.
Appearance and Vital Statistics
Dorothy Lyman has long grey hair and blue eyes. She stands at a height of 5ft 5ins (1.65m), while information about her weight, vital statistics, bra, dress and shoe size hasn't been disclosed.
Personal Life
Dorothy Lyman has married twice.
Her first husband was a theater director and actor John Tillinger; they exchanged their wedding vows on 1 December 1971, and in the following year she gave birth to their first child, a daughter named Emma Tillinger, now known for being a film producer and working with Martin Scorsese. Their second child, a son named Sebastian Tillinger, is also an actor. After being married for over six years, the couple divorced in August 1978.
She then went on to date producer Vincent Malle, and they tied the knot on 8 February 1987. The couple welcomed a son named Jacson Malle, and were married until 12 August 2001 when their divorce was finalized.