• Ralph Tresvant is an American singer, songwriter, record producer, and actor.
• He is best known for being the lead singer of the R&B group New Edition from 1981 until the present day.
• He released two solo albums, "Ralph Tresvant" (1990) and "It's Going Down" (1994).
• He has been married and divorced twice and has four children.
• He has an estimated net worth of $8 million as of early 2023.
Who is Ralph Tresvant?
Ralph is an American singer, songwriter, record producer, and actor, best known to the world as the lead singer of the R&B group New Edition from 1981 until the present day, with occasional band hiatus.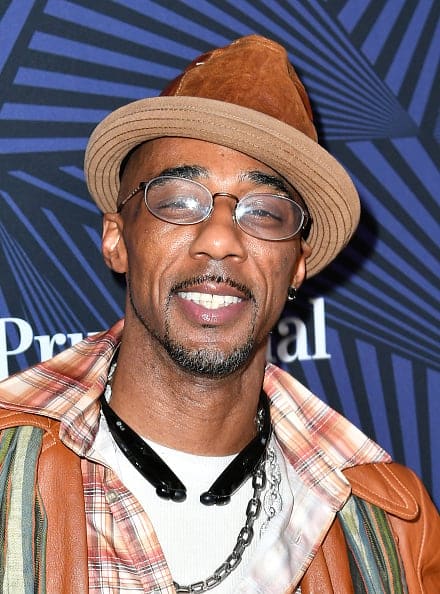 Ralph Tresvant Wiki: Age, Childhood, and Education
Ralph Edward Tresvant was born on 16 May 1968, in Boston, Massachusetts, USA, the son of Ralph Hall and Patricia Tresvant. He grew up in Roxbury listening to music with his younger sister LaTonya and brother Andre. He matriculated from South Boston High School.
While in junior high school, Ralph befriended Bobby Brown, Michael Bivins and Ricky Bell. The quartet started a music group, apparently unnamed, and began performing at local talent shows, and were soon spotted by Brooke Payne, a local manager and choreographer.
Career Beginnings
After auditioning for Payne, Ralph and the rest of the gang were signed to Streetwise Records by Maurice Starr, and were named New Edition, as a newer edition of The Jackson 5. Ronnie DeVoe, Payne's nephew, also joined the group, and their debut album "Candy Girl" came out in 1983, entering US Billboard 200 chart at No. 90, and spawning such hits as "Candy Girl", "Popcorn Love" and "Is This the End".
The group left Streetwise Records after a dispute over money management, and thanks to their initial success, they quickly signed a contract with major label MCA Records.
Rise to Prominence
The follow-up to their debut, the self-titled MCA Records release, came out in 1984, and it was a massive improvement. The album reached No. 6 on the Billboard 200 chart and achieved double platinum status. It spawned such hits as "Cool it Now", which is even now one of their most popular songs, then "Mr. Telephone Man", and "Lost in Love".
The group then discovered that they weren't genuinely signed to MCA Records, but with the production company Jump and Shoot. After a nightmarish few months, they bought out their contract, meaning that each member had to borrow $100,000 from MCA – this further implied the continuation of their recording and touring to pay off their debt.
Nevertheless, they signed a new long-term deal with MCA Records, and their third album, "All for Love" came out on 8 November 1985. The album failed to improve on their previous release, but it still achieved platinum status, and included such hits as "Count Me Out", and "With You All the Way".
In late 1985, Bobby Brown was out of the group, but they continued to strive and released a couple more platinum albums. In 1986 they released the album "Under the Blue Moon", which achieved gold status and spawned the hits "Earth Angel", and "Tears on My Pillow".
They brought in Johnny Gill in 1987 as co-lead singer, and assumed a more adult approach to their music with their fifth album album "Heart Break", which became their most successful release in a long time, achieving double platinum status and spawning multiple hits, including "Can You Stand the Rain", which topped the US R&B chart, then "Crucial", "N.E. Heart Break", "You're Not My Kind of Girl", and "If It Isn't Love".
Following the success of their albums and encouraged by Bobby Brown's outstanding solo career, the other members embarked on solo careers too, including Ralph.
The group reunited in 1996 to record the album "Home Again", their first No. 1 album, which achieved double platinum status in the US and platinum in Canada, and spawned the hit singles "Hit Me Off", "I'm Still in Love With You", and "You Don't Have to Worry".
Unfortunately, the tour brought old differences back, and one of their concerts ended in a fistfight between Brown and DeVoe, who then left the group, and Ralph and the others continued as a quartet.
Since then, New Edition has released one album, "One Love" which came out in 2004. Brown was the only one not included in the group since reuniting in 2002.
Nevertheless, they have continued to perform until the present day, at such events and festivals as BET Awards in 2009, when they performed a medley of Jackson 5 hits in tribute to Michael Jackson, then in 2011 at the Essence Music Festival, which marked the start of their 30th-anniversary tour.
Most recently, the group was on a 30-city tour from Columbus, Georgia, to Miami, Florida, from 16 February to 10 April 2022.
Solo Career
In addition to his work with New Edition, Ralph has worked on his solo career. His debut studio album "Ralph Tresvant" came out on 27 November 1990 through MCA Records, and was his most successful solo release. The album landed on No. 17 on the Billboard chart, while it topped the US R&B chart and achieved platinum status. Some of the hit singles included "Sensitivity", which is his most popular song, then "Stone Cold Gentleman", and "Do What I Gotta Do", among others.
His second studio album, "It's Going Down" came out four years later, again through MCA Records, but this one was nowhere near the success of his debut album; it didn't even enter the top 100 on the Billboard 200 chart, peaking at No. 131, while it landed at No. 24 on the US R&B chart. Nevertheless, it still spawned several hits, including "When I Need Somebody".
His latest album was the 2006 "Rizz-Wa-Faire", which spawned the hit "My Homegirl". Since then, he hasn't released another full-length album, but has worked with Johnny Gill on the single "All Mine", which came out in 2020.
Ralph has been working as a radio show DJ on The Bass of Boston WZBR 1410AM since 2016.
Inside The Ride Headquarters!!! Tune in fam!!! pic.twitter.com/Y42fEMJxuF

— Ralph Tresvant (@RalphTresvant) November 8, 2016
How Rich is Ralph Tresvant? Net Worth
According to sources, Ralph Tresvant's net worth is estimated at $8 million, as of early 2023.
Personal Life, Dating, Married, Wife, Children
Ralph has been married and divorced two times. His childhood sweetheart, Shelly Jean, was his first wife as the two married in 1993. They had three children, Ralph Tresvant Jr., Mariah Tresvant, and Na'Quelle Tresvant, before they divorced in 1996.
Not long afterwards, the New Edition star began dating Amber Serrano; the two had known each other for some time since Ralph met her when she was just 13 years old when she was just another teenage fan of the New Edition.
The couple married in 2004 and had one son together, Dakari, born in 1999. However, they divorced in 2020, after which Ralph started dating Monique, ex-wife of El DeBarge of the DeBarge family group.
Appearance and Vital Statistics
Ralph Tresvant has brown eyes and black hair. He stands at a height of 5ft 8ins (1.73m), while he weighs approximately 145kgs (65kgs). His vital statistics are unknown, but he has an athletic figure, as he trains in the gym several days a week.