• Todd Hoffman is a businessman, TV personality and gold miner from Sandy, Oregon USA
• His net worth is estimated at over $7 million and he is the owner of an entire airport in Sandy
• He starred in the reality TV series "Gold Rush" from 2010-2018
• He is married to Shauna Hoffman and they have two sons together
• He enjoys travelling, beard maintenance, and watching movies
Who is Todd Hoffman?
Todd Hoffman was born in Sandy, Oregon USA, on 12 April 1969 – his zodiac sign is Aries and he holds American nationality. Todd's a businessman, TV personality and a gold miner, who's probably known best for his starring role in the reality TV series "Gold Rush", which has been airing since 2010, and also stars Paul Christie, Parker Schnabel and Tony Beets. It follows several crews as they're mining gold in the Yukon Territory in Canada, and the series has won four of the five awards it has been nominated for.
Todd left the show in 2018, but is still working as a gold miner today.
How rich is he?
As of March 2021, Todd's net worth has been estimated at over $7 million, while it's recently been reported that he's the owner of an entire airport in Sandy.
Early life and education
Todd was raised alongside his sister Tamra Hoffman in Sandy by their father Jack and their mother Georgia. Not a lot is known about Todd's family, as they prefer to be left out of media.
Todd grew up listening to his father's stories about mining, but wasn't at that time interested in the job. He played football at his high school and worked out at a local gym.
Upon matriculating in 1987, Todd found a job but was soon fired, and this was when he decided to go searching for gold. He hasn't enrolled at a college.
The series "Gold Rush"
Todd joined the main cast during the show's first season when it was still called "Gold Rush: Alaska", and featured six people from Sandy who lost their jobs in an economic downturn and thus chose to invest everything in their search of gold. Most of the cast members knew nothing about gold mining, and had to learn on the go.
The show changed its name to "Gold Rush" for its second season, which featured Todd who was late for his lease payment on Dakota and Porcupine Creek, and follows his crew's new mine in the Klondike region's Quartz Creek where they found $150,000 worth of gold.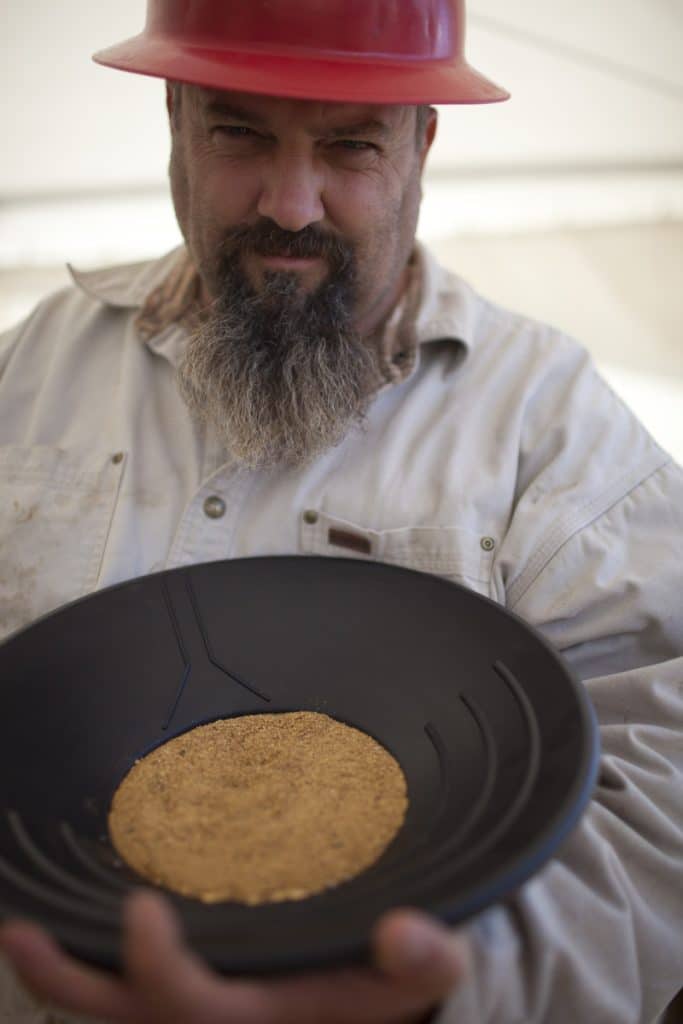 The third season of the show started airing in October 2012, and again followed Todd mining at Quartz Creek, this time realizing $1.3 million worth of gold during the season.
The fourth season of the show started airing in August 2013 featuring interviews with the crew members, and it shows Todd as he tried mining in Guyana, South America. After investing a lot of money and time, he abandoned the mining site having found only two ounces of gold. The boys from the Dakota mining group mined 280ozs, while Parker's crew mined 1,029ozs worth around $1.4 million. In the fifth season which began airing on 17 October 2014, Parker made close to $3 million from 2,538ozs of gold, while Todd made a bit over $1.6 million having mined around 1,350ozs.
Todd appeared in three more seasons, and then at the end of the eighth season announced that he would be leaving the show.
Other credits
Todd appeared in the 2012 documentary movie "The Long Road", which shows the most touching moments of the first two seasons of "Gold Rush", and the same year saw him appear in an episode of the comedy "The Soup" and the documentary movie "Do or Die".
In 2013, he appeared in an episode of the talk-show "AM Northwest", while the same year also saw him in all five episodes of the reality series "Gold Rush: South America", and an episode of the news talk-show "Fox and Friends".
In 2015, Todd was invited to make a guest appearance in the talk-show "Home & Family", and between 2013 and 2016, he appeared in 27 episodes of the talk-show "Gold Rush: The Dirt". Three of his other roles have been in the 2016 talk-show "Harry", the 2017 reality series "Gold Rush: Pay Dirt" and the 2018 reality series "Gold Rush: White Water".
Todd sang the song "The World I Know" in the 2016 episode "Gold Hard Truth" of the series "Gold Rush".
He has a single producing credit: in 2020, he served as the executive producer of the documentary movie "NASA & SpaceX: Journey to the Future".
Love life and relationships
Todd is quite secretive when it comes to his love life, but has still shown affection to his wife in the series "Gold Rush". He has been married to Shauna Hoffman for many years now, but neither of them have shared the exact date of their wedding, nor when and how they met.
Shauna has given birth to their two children, Hudson and Hunter, and Todd has also mentioned the boys a couple of times. Hunter is 20 years old, and Todd has claimed that he resembles Justin Bieber and how he's afraid that if Hunter becomes a TV personality, he might change as Miley Cyrus.
Todd hasn't spoken about any other women he has perhaps been with, however, there are rumors circulating the internet that the gold miner has cheated on his wife on multiple occasions, but this hasn't been confirmed. As of March 2021, Todd's married to Shauna Hoffman and they have two sons together.
Hobbies and other interests
Todd's keen on travelling, and his career has taken him to various parts of both South and North America, while the popular TV personality has also been to Europe and Asia on multiple occasions for both work and pleasure.
Todd loves his beard; he had a goatee when he appeared in "Gold Rush" for the first time, and then went on to grow it while he today likes to give out advice concerning how to grow and maintain your beard. He has stated that coconut oil is good for one's beard, while everything else just makes it greasy.
He enjoys watching movies in his spare time; his favorite actors are Vin Diesel, Marc Wahlberg and Bruce Willis, and a couple of his favorite movies are the franchise "Fast and Furious", "Ted" and "Armageddon".
Age and height
Todd's age is 51. He has long brown hair, beard and brown eyes, his height is 5ft 10ins (1.78m) and he weighs around 200lbs (92kgs).