Who is Atticus Shaffer?
Atticus Shaffer is an American actor and voice actor, probably best known to the world as Brick Heck in the TV comedy series "The Middle" (2009-2018), but also as the voice of Ono in the animated series "The Lion Guard" (2016-2019), among other projects on which he has worked in his career.
Age, Early Life, Parents, and Education
Atticus Ronald Shaffer was born on 19 June 1998 under the Gemini zodiac sign, in Santa Clarita, California USA, the son of Ron Shaffer and his wife Debbie. Of Italian, German, Swiss, French-Canadian, and English ancestry, Atticus got his name after the character Atticus Finch, the lawyer from the eponymous novel "To Kill a Mockingbird".
He was born with a genetic disorder called Osteogenesis Imperfecta Type IV, which he inherited from his mother, who has type I, evidenced by brittle bones. He was home-schooled, mostly due to his rising career as an actor.
Career Beginnings
Atticus was noticed by a talent managed in 2006 when he was just eight years old, and his acting debut happened in 2007 when he played Jonah in an episode of the TV series "The Class". After a few other appearances, such as an Irish Boy in the soap opera "Days of Our Lives", Atticus appeared in the TV series "Carpoolers" (2008), and made the eponymous appearance in the film "Hancock" as a Boy on Bus Bench.
Rise to Prominence
In 2009 he started portraying Brian Heck in the sitcom "The Middle", with other stars of the series, including Patricia Heaton, Neil Flynn, Charlie McDermott, and Eden Sher. He appeared in all 215 episodes and received the Young Artist Award nomination for Outstanding Young Ensemble in a TV Series, with his colleagues Eden Sher and Chalie McDermott in 2011. However, the award went to other young stars. Brick Heck was rather similar to Atticus in real life, and he felt like he was playing himself. The series lasted until 2018, and turned Atticus into a proper Hollywood star, thanks to its success. As Atticus's bones are fragile, he is often replaced by stunt doubles in potentially risky scenes, so that he doesn't hurt himself.
Voice Acting
Since the role of Brian Heck, Atticus has become more focused on a career as a voice actor. His debut as a voice actor was in 2010 when he lent his voice to Albert glass from the animated TV series "Fish Hooks". Afterwards, he was the voice of Tommy in the romantic drama film "Subject: I Love You". Next, in 2012 he gave voice to Edgar 'E' Gore in the film "Frankenweenie", while in 2015 for the first time he lent his voice to Ono in the animated television movie "The Lion Guard: Return of the Roar", reprised in 2016 in the TV mini-series "Lion Guard: It's Unbungalievable" (2016), and from 2016 to 2019 he voiced Ono in the regular animated series "The Lion Guard".
To speak further of his accomplishments as a voice actor, Atticus lent his voice to Peedee Fryman in the animated series "Steven Universe" from 2013 to 2019 and Melvin in the animated series "Harvey Girls Forever!".
What is He Doing Now?
Atticus continues to be active as a voice actor, and in recent years he was the voice of Grumpy in the TV series "Pete the Cat" (2017-2020) and voiced several characters in the animated television movie "Arlo the Alligator Boy" in 2021.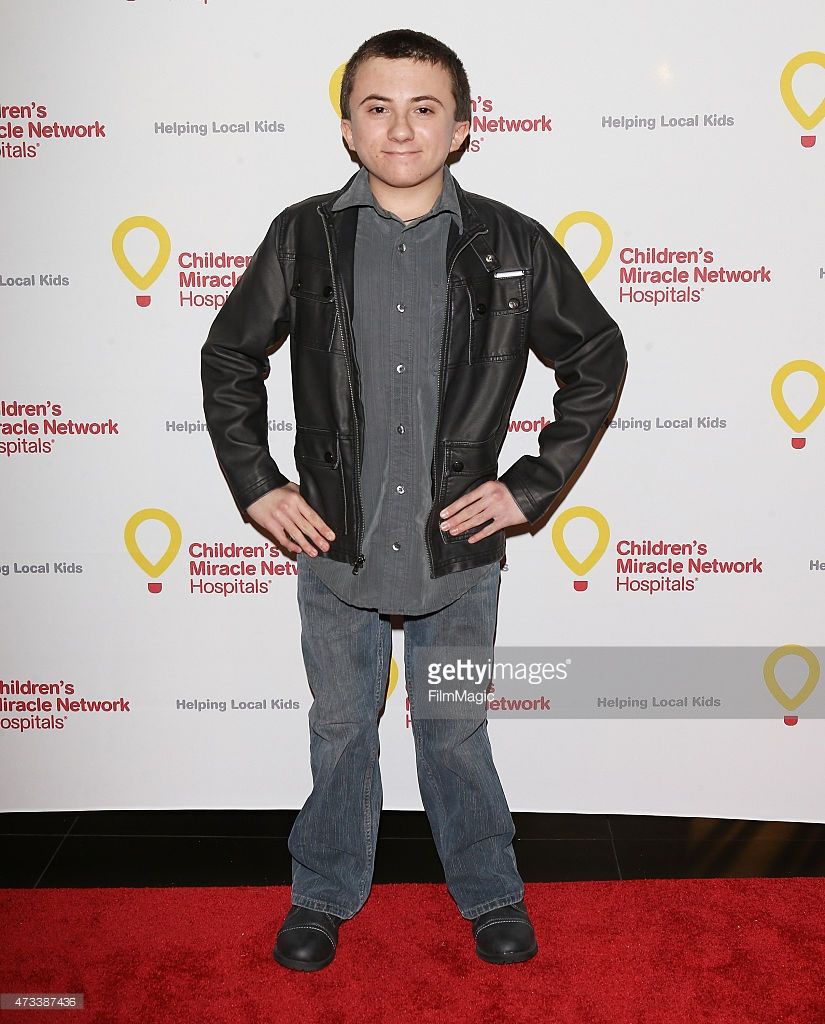 Furthermore, Atticus is also an avid video game player, and has his own YouTube channel, on which he uploads gameplay videos of such games as "Yu-Gi-Oh!", "The Last of Us", and "Call of Duty", among others. He has over 6,000, but has just started making gameplay videos.
Personal Life, Dating, Girlfriend, Single?
Raised in a religious family, Atticus is a devoted Christian and was baptized in 2015. Together with his mother, Atticus has a daily Bible study, learning about both Old and New Testaments.
He hasn't talked about his love life, and according to sources, as of mid-2021Atticus is single, and solely focused on his career in the world of enteetinment.
Net Worth
As of mid- 2021, Atticus Shaffer's net worth has been estimated to be around $5 million, earned largely through his successful career as an actor, during which he has featured in 20 films and TV series both on-screen and as a voice actor. Furthermore, he has guest-starred in several TV shows, including in "The George Lucas Talk Show: AmAIRican GrabBuddies" in 2021.
Appearance and Vital Statistics, How tall is Atticus Shaffer?
This prominent actor has dark brown hair and brown eyes.
Because of his genetic disease, his bones are fragile and his stature limited, and as a result, he stands at a height of 4ft 8ins (1.42m), while he weighs approximately 110lbs (50kgs). His vital statistics are unknown, but he has an average figure for his size.
Hobbies, Interests, and Facts
Atticus isn't just interested in acting, and has described himself as a geeky indoor nerd. He loves playing with Legos, and reading books such as the "Diary of a Wimpy Kid", and history books about World War II, among others.
However, when he is out, he enjoys a good game of mini-golf.
He is an avid animal lover and owns a pet cat, which he named Miss Puff.
Atticus is quite active on the video-sharing platform YouTube, and in addition to gameplay videos, Atticus has uploaded a few videos from his daily life, including two most popular on his channel being the "Ice Bucket Challenge", and "Vlog Time With Atticus".
In his free time, Atticus enjoys listening to music, and his favorite genre is Christian rock.
He currently lives in Acton, California USA.