Who is Shane Madej?
Shane Alexander Madej was born in Schaumburg, Illinois USA, on 16 May 1986 – his zodiac sign is Taurus, and he holds American nationality. He's a TV personality, actor, film writer, and producer, who's perhaps known best for having written the nine episodes 2016 animated mystery comedy series "The Hot Daga", which he also starred in alongside Ryan Bergara.
Early life and education
Shane was raised in Schaumburg alongside his brother Scott, by their parents Sherry and Mark Madej. He says that he and brother often fought when they were younger, but that they have always been very similar.
Shane enjoyed spending his time outdoors during his early teenage years, and was a Boy Scout.
He dreamt about being attacked by a large black dog, and a similar thing happened, as a neighbor's Husky got loose, and began chasing him around the neighborhood, which is why Shane doesn't trust dogs.
He studied at Schaumburg High School, where he learned the German language. Upon matriculating in 2004, he enrolled at Columbia College, Chicago, from which he obtained a Bachelor's degree in editing in 2008. He then moved to Los Angeles, California, and found a job to financially support himself.
Career as an actor
He worked various jobs for the following a couple of years, before launching his acting career in 2015 with his appearance in two episodes of the comedy series "Zack & Justin".
The following year heard him voice a character in the animated mystery comedy series "The Hot Daga", while he also appeared in the short comedy series "BuzzFeed Video".
In 2017, Shane played Clark Gable in the episode "Male Sex Symbols Throughout History" of the comedy series "The Try Guys", and in 2020, he made a guest appearance as Ira, in the episode "Gunpowder Treason" of the action crime adventure series "S.W.A.T.". It was created by Shawn Ryan and Aaron Rahsaan Thomas, stars Shemar Moore, Alex Russell and Lina Esco, and follows a SWAT sergeant and his team. The series has been airing since 2017, and has been nominated for six awards, including two Primetime Emmys.
Since 2020, Shane has been portraying various characters, including The Professor, God and Genie in the historical musical comedy series "Puppet History". It also stars Ryan Bergara and Kate Peterman, and follows 'The Professor' who's quizzing people to see who knows the most about history.
Writing, producing and directing credits
Shane has five producing credits, including three episodes of the series "The Hot Daga", nine episodes of the series "Weird (and/or) Wonderful World with Shane (and Ryan)", and 60 episodes of the documentary series "BuzzFeed Unsolved: True Crime". He has also written 19 episodes of the series "Puppet History".
He has 10 producing credits, including those he has also written, plus the series "Ruining History", the documentary film "Tourist Trapped: Los Angeles", and the documentary series "Spooky Small Talk". Shane has two directing credits as well – the 2016 series "The Hot Daga", and the 2020 film "Tourist Trapped: Los Angeles".
Other appearances
Shane is also known for having starred in various TV shows and series, including  "BuzzFeed Unsolved: Supernatural" between 2016 and 2019, "Ruining History" in 2017, and "Weird (and/or) Wonderful World with Shane" in 2020. It's widely known that Shane doesn't believe in ghosts nor other supernatural beings, but does believe that Bigfoot exists; he has spoken about this in the series mentioned above.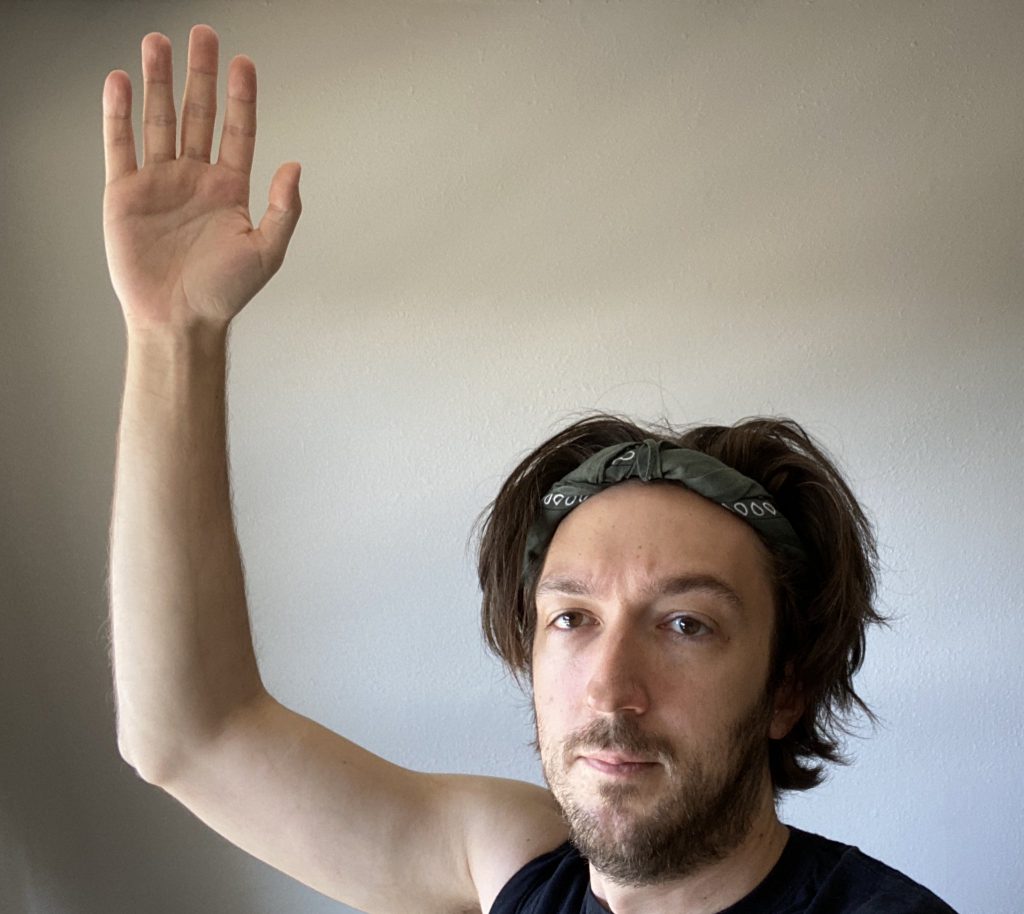 Since 2020, he has been starring in the mystery horror comedy series "Are You Scared?", created by Ryan Bergara, who's also starring alongside him. It features Ryan telling scary stories to Shane, while they're then discussing whether or not the stories are true. Shane's also starring in the horror comedy series "Too Many Spirits", which features him and his friends Ryan Bergara and Steve Lim reviewing scary stories.
Shane's today mostly focused on hosting the crime comedy documentary series "BuzzFeed Unsolved: True Crime", which also stars Ryan Bergara and Brent Bennett. It follows Ryan and Shane, as they're discussing unsolved crimes.
Love life and girlfriend
Shane's more or less secretive when it comes to his love life, but it's known that he's today in a long-term relationship with Sara Rubin. In 2015, the two began uploading pictures featuring themselves together onto their Instagram account, and Shane confirmed on 14 February 2016 that they were dating.
Sara's an actress and a film director, who has helped Shane with many of his projects. She's probably known best for her portrayal of the supporting character Sara, in the 2016 comedy mini-series "You Do You", as well as for her appearance in the show "Ruining History".
Shane hasn't spoken of any other girls whom he had perhaps been with before meeting Sara, so as of June 2021, he's in a relationship, hasn't married and doesn't have children.
Hobbies and other interests
Shane enjoys being active on Instagram, mostly because of the attention he's receiving from his 800,000 followers. He's uploaded over 700 pictures, most of which have been taken during his everyday life.
Shane's a cat-lover, and his pet cat Obi can be seen featured in many of his Instagram pictures.
He's keen on travelling, and has been to a couple of US states for both work and pleasure, while he and Sara have apparently also been to several European countries. Shane's dream travel destination is Tokyo, Japan.
He has volunteered with various charity organizations, and is a fighter for equal rights of all humans, thus his support for the movement Black Lives Matter.
In his spare time, which is usually late at night, Shane enjoys watching movies starring his favorite actor and actress, Johnny Depp and Rosario Dawson, such as the franchise "Pirates of the Caribbean", "Edward Scissorhands" and "The Eternal Sunshine of the Spotless Mind". He's also into watching animated films, with his favorite being "Ratchet & Clank".
Age, height and net worth
Shane's age is 35. He has short brown hair and brown eyes, his height is 6ft 4ins (1.93m) and he weighs around 185lbs (84kgs).
As of June 2021, his net worth has been estimated at over $1 million.