• Isidora Goreshter is an American actress, known for her portrayal of Svetlana in Shameless.
• She is originally from the former Soviet Union, and is the first born in the USA.
• She holds a Bachelor's degree in both art history and theatre from Long Beach State University.
• She is rumored to be married and have one child.
• Her estimated net worth is over $600,000.
Who is Isidora Goreshter?
Isidora Goreshter was born in Long Beach, California USA, on 24 October 1981 – her zodiac sign is Scorpio and she holds American nationality. She is an actress who might be known best for her portrayal of Svetlana in the comedy drama series "Shameless", created by John Wells and Paul Abbott, and which stars Emmy Rossum, William H. Macy and Ethan Cutkosky. It has been airing since 2011, and follows the lives of a Chicago family which 'makes no apologies'. The series has won 15 awards and been nominated for 66 others, including two Golden Globes.
Isidora joined the cast at the beginning of the series' third season, and left after it aired its eighth season.
Early life, family and education
The entire Goreshter family is originally from the former Soviet Union, and Isidora was the first to be born in the USA.
She supposedly became interested in acting at the age of three, and started performing on stage, while she was also interested in other things, and took gymnastics and ballet classes. In 1992 at the California State Cup Championship, Isidora took gold in beam and silver in both floor and vault, while she won silver overall at the Central Pacific Championships in the same year.
She attended Stella Adler, an acting conservatory, and there appeared in many stage plays such as "The Smell of the Kill", "Laundry and Bourbon" and "Beirut". Today, she holds a Bachelor's degree in both art history and theatre from Long Beach State University.
Roles in movies
Isidora made her debut film appearance in the 2008 short horror "Deader Living Through Chemistry", in which she starred as Lana alongside Rachel Federoff and Paul B. Germain. It follows four friends who have to decide how to handle their fifth friend, as she's becoming a zombie.
Isidora's following roles were mostly in short movies, such as "Ma Cite, Mon Historie", "Double Black" and "Paying for It".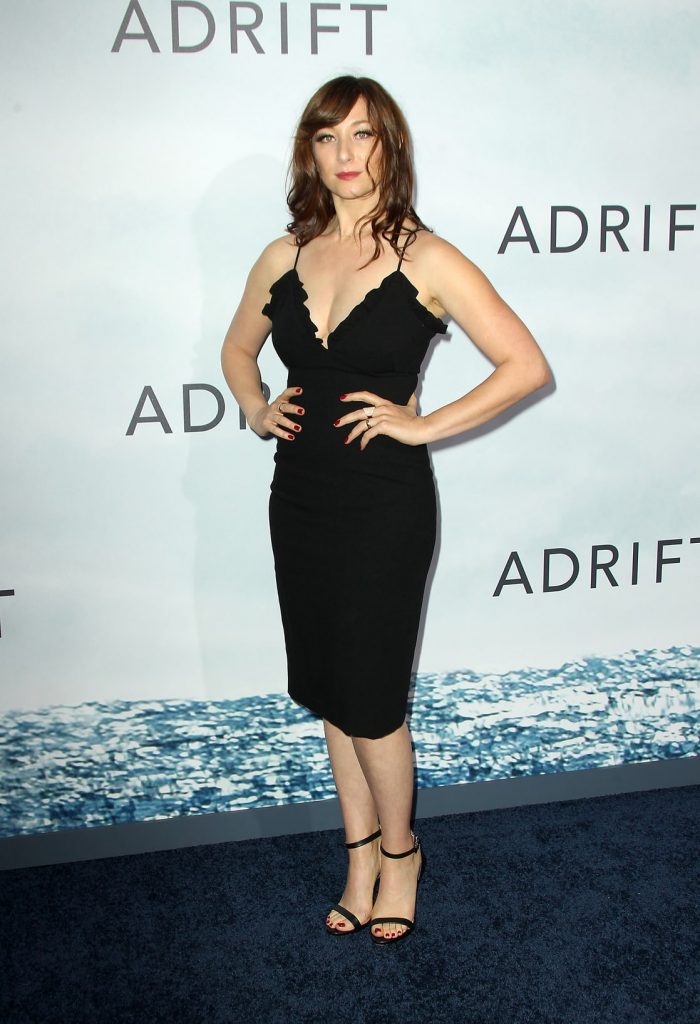 One of her first notable performances was in the 2012 musical comedy "1 Nighter", written and directed by Jill Jaress, who also starred in it alongside Timothy Bottoms and Jamie Meyer. It follows the story of two elderly people who wake up next to each other without knowing the other nor how they got there. The year 2013 saw Isidora play a hospital nurse in the thriller drama "Paranoia", which starred famous actors Liam Hemsworth, Gary Oldman and Harrison Ford, but which still attracted only mixed reviews, and no awards.
In 2014, Isidora starred as Jules in the short comedy "No Names", then after taking a three-year break from acting, she was invited to portray Young Maggie in the 2017 comedy "Trouble", written and directed by Theresa Rebeck, and which follows elderly siblings who are fighting over their deceased father's estate.
The following year saw her play Adelia in the thriller comedy "Clara's Ghost" but which received poor reviews, and Georgia in the comedy "Happy Anniversary", which follows a couple who are celebrating their third anniversary, and are talking about whether or not to stay together.
Two of Isidora's most recent roles in movies have been in the 2019 crime comedy "The Petal Pushers", and the 2020 crime thriller "The Five Rules of Success". She is currently shooting for the upcoming film "Red Bird Lane".
Roles in TV series
Isidora has appeared in only five TV series including "Shameless". She made her debut TV series appearance in the 2012 episode "And the Pearl Necklace" of the comedy "2 Broke Girls", created by Whitney Cummings and Michael Patrick King and which starred Kat Denings and Beth Behrs.
It follows two young girls working as waitresses in a diner, and the series won three awards including a Primetime Emmy, while it was nominated for 24 other awards.
In the same year, Isidora made a cameo appearance in the episode "The Trip" of the comedy "Ben and Kate", and her following role came in 2019 when she portrayed Paula in the episode "Whistlin' Past the Graveyard" of the romantic drama "Grey's Anatomy".
Her most recent role in a TV series was that of Kat Gnezdy, in eight 2020 episodes of the action thriller "Condor", which stars Max Irons, Kristen Hager and Bob Balaban, and follows a CIA analyst who is conspired against by unknown people.
Is she married?
Isidora is very secretive when it comes to her love life, and hasn't shared any details concerning the men she might have dated in the past or is dating today, however, it is widely believed that she is a married woman.
While shooting for the fourth season of the series "Shameless", Isidora announced that she was pregnant. She didn't talk about the father of the child, nor if they were planning to marry, but it was later reported that she indeed exchanged vows with her now other half, and gave birth to their child, but none of this has been confirmed. Isidora doesn't have an Instagram account, making it even harder to determine whether or not she is indeed married.
As she hasn't addressed any of this, Isidora is single as of January 2021, hasn't married, but has one child.
Hobbies and other interests
Isidora is very passionate about travelling, and has been to various US states while she has also travelled around Europe, visiting countries such as England, Italy and Spain. She occasionally travels to Russia to visit her relatives.
She is said to be a down-to-earth person who enjoys drinking coffee and attending parties with her closest friends.
While she's not really interested in working out, Isidora still has a couple of training sessions at the gym each week, to stay fit for her roles.
She likes to listen to classical music, including opera. Isidora has been to various American and European theatres and operas, and it's said by some that she prefers European.
In her spare time which is usually late at night, Isidora likes to watch movies starring her favorite actors and actresses Robin Williams, Tom Hanks and Sandra Bullock, such as "Mrs. Doubtfire", "Dead Poets Society" and "Good Will Hunting".
Age, height and net worth
Isidora's age is 39. She has long brown hair and green eyes, her height is 5ft 7ins (1.7m) and she weighs around 135lbs (61kgs).
As of January 2021, her net worth has been estimated at over $600,000.