• Jason Butler Harner is an American actor born in Elmira, New York on October 9, 1970.
• He holds a Bachelor of Fine Arts in Acting from Virginia Commonwealth University and a Master of Fine Arts from New York University's Tisch School of the Arts.
• He is best known for his role as Gordon Northcott in the 2008 biographical crime movie "Changeling".
• He has appeared in various plays, TV series, and movies. His most recent role was in the 2020 crime science fiction drama "Next".
• As of March 2021, Jason Butler Harner's net worth is estimated at over $2.5 million.
Who is Jason Butler Harner?
Jason Thomas Butler Harner was born in Elmira, New York State USA, on 9 October 1970 – his zodiac sign is Libra and he holds American nationality. He's an actor, who's perhaps still known best for his portrayal of Gordon Northcott in the 2008 biographical crime movie "Changeling", written by J. Michael Straczynski, directed by Clint Eastwood, and which also starred Angelina Jolie, Colm Feore and Amy Ryan. It follows a woman who is being tricked by the Los Angeles Police Department to believe that an impostor is her missing child. It won 14 awards while it was nominated for 54 others, including three Oscars.
Is he gay?
Jason is quite secretive when it comes to his love life and hasn't spoken about any women or men he has perhaps been with, which is mostly why there are many rumors circulating the internet concerning his love life, as well as his sexual orientation.
There are many people who believe Jason to be gay, while one person on the internet has even claimed to have seen Jason being rather too close to his male friend, but no evidence has been provided to support these claims, nor has Jason commented on the matter.
Others believe that he was once in a relationship with American actress Sarah Paulson, who is known best for her performance in the series "The People v. O. J. Simpson: American Crime Story", for which she won a Golden Globe and a Primetime Emmy Award. The two were allegedly together in 2015.
As of March 2021, Jason appears to be single, hasn't married and doesn't have children.
Early life and education
Jason was raised an only child in Northern Virginia by his father Freddy William Harner who was a plumber, and his mother Neena Butler who was a housewife.
He became interested in acting at a very early age, as he and his family often went to watch plays performed at the Arena Stage in Washington, D. C. Jason attended T. C. Williams High School in Alexandria, at which he was the drama club's president, however, he was more focused on building sets than on acting. Upon matriculating in 1987, he enrolled at Virginia Commonwealth University, from which he graduated in 1992 with a Bachelor of Fine Arts degree in acting, and then went on to New York University's Tisch School of the Arts, from which he obtained his Master of Fine Arts degree in 1997.
Roles in movies
He appeared in various plays prior to launching his on-screen career. Jason made his debut film appearance in the 2000 romantic musical comedy "Trifling with Fate", written and directed by Michael Bergmann, and which starred Ardythe Ashley, Vivienne Benesch and Robin Dorian.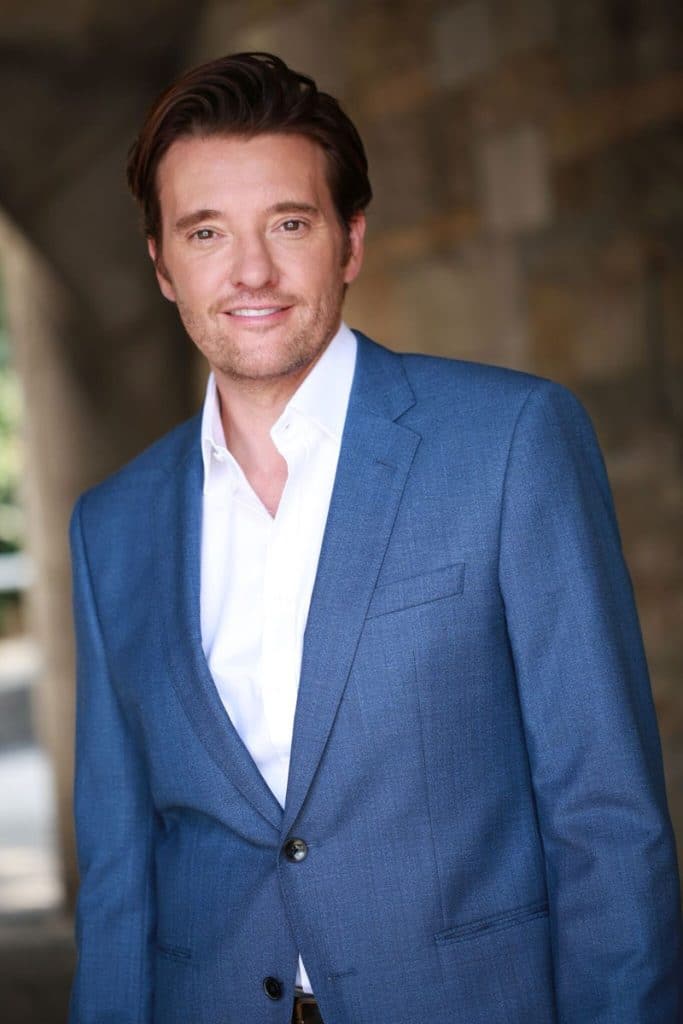 It follows the lives of two novelists who are unable to work because their muse is in mourning.
Jason went on to portray supporting characters in several mediocre movies, such as the 2001 comedy "The 3 Little Wolves", the 2002 comedy drama "Garmento", and the 2004 short comedy "Nylon".
He gained recognition in 2006, with his portrayal of a teletype communications officer in the historical thriller "The Good Shepherd", directed by Robert De Niro who also starred in it alongside Angelina Jolie and Matt Damon. The movie follows the beginning of the Central Intelligence Agency (CIA), and won two awards while it was nominated for 13 others, including an Oscar.
The following year saw him appear in the action science fiction thriller "Next", which starred Nicolas Cage and Julianne Moore, while a couple of his following notable performances were in the 2009 action crime thriller "The Taking of Pelham 123" which starred Denzel Washington and John Travolta, the 2010 comedy "The Extra Man", and the 2011 biographical crime drama "Kill the Irishman".
In 2014, Jason was cast to play Kyle Rice in the mystery action thriller "Non-Stop", which starred Liam Neeson, Julianne Moore and Scoot McNairy, and follows an air marshal on a plane, as he's being threatened by an anonymous person claiming that he will kill somebody every 20 minutes if he isn't given $150 million. The following year saw Jason appear in the hit action crime thriller "Blackhat" which starred Chris Hemsworth, and his most recent role in a movie has been in the 2017 short drama "Ash".
Jason is currently shooting for two upcoming movies: the short drama "I Was a Stranger", and the comedy drama "The Big Bend".
Roles in TV series
Jason made his debut TV series appearance in the 2002 episode "Phantom" of the mystery crime drama "Law & Order: Criminal Intent", while the following years saw him appear in an episode or two of various series, such as the family comedy "Hope & Faith", the mystery crime drama "The Closer", and the fantasy horror drama "Moonlight".
His first notable performance was his portrayal of Deputy Warden E. B. Tiller in the action crime drama "Alcatraz", created by Steven Lilien, Bryan Wynbrandt and Elizabeth Sarnoff, and which starred Sarah Jones, Jorge Garcia and Jonny Coyne. It follows the prisoners and guards of the island prison who disappeared in 1963 and appeared in the present day, while a secret agency has been put on a mission to capture them.
The series won two of the six awards it was nominated for.
The year 2015 saw him portray Ian McLeod in three episodes of the hit thriller drama "Scandal", which starred Kerry Washington and Darby Stanchfield, and follows a woman who was a communications director in the White House, while she's now running her own crisis management company. It won 35 awards and was nominated for 69 others, including a Golden Globe. In 2017 and 2018, Jason portrayed the supporting character Roy Petty in the crime thriller drama "Ozark", which was also a big hit as it won 13 awards of the 112 it was nominated for, including six Golden Globes.
Jason's most recent role in a TV series has been his portrayal of Ted LeBlanc in all ten episodes of the 2020 crime science fiction drama "Next", which follows a tech genius as he's helping an FBI cybersecurity agent prevent a robot from going rogue.
Roles in plays
Jason has appeared in numerous plays, making his debut appearance in the 1990 "What I Did Last Summer", performed at the Shafer Street Theatre in Richmond, Virginia.
He subsequently performed all around the US, in plays such as the 1997 "Hydriotaphia, or the Death of Dr. Browne", "Macbeth" in 1999, and the 2000 "The Invention of Love". The following years saw him appear in several plays in New York City, such as "Juno and the Paycock", "Crimes of the Heart" and "Observe the Sons of Ulster Marching Towards the Somme".
Jason has appeared in over 30 other plays, while some of his most recent appearances have been in the 2011 "The Skin of Our Teeth" performed at Boston Center of the Arts' Wimberly Theatre in Boston, Massachusetts, the 2011 "Through a Glass Darkly" played at the New York Theatre Workshop, and the 2016 "The Crucible" performed at the Water Kerr Theatre in New York.
Other credits
Jason received special thanks for the 2008 documentary movie "SqueezeBox!"
He appeared in the 2009 short documentary film "Partners in Crime: Clint Eastwood and Angelina Jolie", and in the 2018 talk-show "Broadway.com #LiveatFive".
Awards and nominations
Jason has been nominated for four awards winning three, in 2011 for his performance in the romantic drama movie "The Green": he won a FilmOut Audience Award for Best actor, an Out on Film Jury Award for Best Actor and a Williamsburg Independent Film Festival Award for Best Actor.
In 2019, he and his colleagues were nominated for a Screen Actors Guild Award for Outstanding Performance by an Ensemble in a Drama Series for their performance in the series "Ozark".
Hobbies and other interests
Jason is very passionate about travelling, and his acting career has taken him all around the US visiting nearly every state, and the popular actor has also been to various European countries, including Germany, Italy and France.
He is a dog lover, and has one pet dog – nhis favorite animals are zebras.
Jason is physically active, as he has a couple of training sessions at the gym each week. He was a lot more active during his 20s and 30s as he exercised more often, swam nearly every day, and occasionally played basketball and soccer with his friends.
Jason has his own favorite actors, some of whom are Vin Diesel, Bruce Willis and Arnold Schwarzenegger, and a couple of his favorite movies are the franchise "Fast and Furious", "Pulp Fiction" and "The Terminator".
Age, height and net worth
Jason's age is 50. He has short brown hair and brown eyes, his height is 6ft 1in (1.85m) and he weighs around 180lbs (82kgs).
As of March 2021, his net worth has been estimated at over $2.5 million.