• Jaime Ray Newman is an American actress, film producer and singer born in 1978.
• She is best known for her portrayal of Kristina Cassadine in the long-running romantic crime series "General Hospital".
• She has appeared in over 70 movies and TV series, including "Catch Me If You Can", "Veronica Mars", "Eastwick", "The Punisher" and "Little Fires Everywhere".
• Jaime has produced 2 films, "Skin" (2018) and "91st Oscars: First Call" (2019).
• Her net worth is estimated to be over $4 million.
Who is Jaime Ray Newman?
Jaime Ray Newman was born in Farmington Hills, Michigan USA, on 2 April 1978 – her zodiac sign is Aries and she holds American nationality. She's an actress, film producer and a singer, who's probably known best for her portrayal of Kristina Cassadine in the long-running romantic crime series "General Hospital", created by Doris Hursley and Frank Hursley, and which has been running since 1963 – Jaime was a member of the main cast in 2002 and 2003. It today stars Maurice Benard, Laura Wright and Steve Burton, and follows the lives of people living in the city Port Charles in New York State. The series has won 295 awards, and been nominated for 620 others, including a Golden Globe.
Early life and education
Jaime was raised in Detroit, Michigan alongside her sister Beth Nicole by their Jewish parents Raphael and Marsha Jo Newman. Beth Nicole's working at J Brand as a global public relations director.
Jaime studied at the Jewish Hillel Day School, and was 11 years old when she launched her acting career with her portrayal of a supporting character in the stage play "A Rosen by Any Other Name". She went on to attend Cranbrook Kingswood School, while spending the summers practicing acting at the Interlochen Center for the Arts, at which she was awarded a Corson Award for Outstanding Achievement in Acting; Jaime also won the dramatic competition Michigan Interscholastic Forensic Association three times in a row. She was 16 when she founded Apollo Theatre Productions, and began working as a film director and producer.
After she matriculated in 1996, Jaime enrolled at Boston University College of Fine Arts, but after two years moved to Northwestern University from which she obtained her Bachelor's degree in English in 2000.
Not long afterwards, Jaime moved to Los Angeles in California to focus on her acting career.
Roles in movies
Jaime has appeared in over 70 movies and TV series, and we're about to mention some of her most notable performances in this article.
She made her debut film appearance in the 1999 action thriller "Full Blast", which failed to attract any attention, but in 2002, Jaime was cast to play Monica in the critically acclaimed biographical crime drama "Catch Me If You Can", directed by Steven Spielberg, and which starred Leonardo DiCaprio, Tom Hanks and Christopher Walken. It follows the 21 year-old Frank who's a forger and fraud, and has successfully been a pilot, lawyer and a doctor, and the FBI agent Carl who's trying to catch him.
The movie won 16 of the 62 awards it was nominated for, including two Oscar nominations, and is ranked amongst the 200 best movies of all time. A couple of Jaime's following notable roles were in the 2005 romantic comedy drama "Rumor Has It…" which starred Jennifer Aniston, the 2008 romantic comedy "Made of Honor" which starred Patrick Dempsey, and the 2009 family comedy "Dr. Dolittle: Million Dollar Mutts".
In 2013, Jaime was cast to voice Alice Greystoke in the animated action adventure "Tarzan", written and directed by Reinhard Klooss and which starred Kellan Lutz, Spencer Locke and Les Bubb. The movie follows Jane Porter and Tarzan, who have to fight the army of mercenaries dispatched by the man who took over Tarzan's parents' company after they died.
A couple of Jaime's following roles were in the short mystery drama "Heirloom", the  romantic drama "A Christmas in New York" both in 2016, and the 2018 biographical crime drama "Skin".
Her most recent movie role has been her portrayal of Laura Ecas in the 2019 adventure science fiction drama "Valley of the Gods", written and directed by Lech Majewski, and which starred Josh Hartnett, John Malkovich and Berenice Marlohe. Jaime's currently shooting for the upcoming thriller "MK Ultra", set to be released on 31 December 2021.
Roles in TV series
Jaime made her debut TV series appearance with her portrayal of Tina in the 2001 episode "The Warsaw Closes" of the comedy "The Drew Carey Show", and after her role in "General Hospital", she was invited to make a guest appearance in an episode or two of various series, such as the fantasy horror drama "Supernatural", the action adventure drama "Stargate: Atlantis", and the mystery crime drama "Crossing Jordan".
Her following notable performance was in 2006, when she was cast to play the supporting character Mindy O'Dell in the mystery crime drama "Veronica Mars" created by Rob Thomas, and which starred Jason Dohring, Enrico Colantoni and Kristen Bell. The series follows Veronica who has dedicated her life to solving crimes because her best friend was murdered, and her father, the county Sheriff, was relieved of duty. The series won six of the 25 awards it was nominated for. In 2009 and 2010, Jaime starred as Kat Gardener in the fantasy drama "Eastwick", created by Maggie Friedman and which also starred Lindsay Price and Rebecca Romijn. It follows a strange man who gives three women superpowers, but the series aired only 13 episodes before being cancelled.
A couple of Jaime's following roles were in 12 episodes of the hit adventure comedy "Eureka", two episodes of the drama "Life Unexpected", and two episodes of the fantasy crime drama "Grimm".
In 2013, she played the supporting character Kat Petrova in the thriller crime drama "Red Widow", as well as Vanessa Hemmings in the comedy "Drop Dead Diva". In 2017, she was cast to play Sarah Lieberman in the critically acclaimed action crime drama "The Punisher", created by Steve Lightfoot and which starred Jon Bernthal, Amber Rose Revah and Ben Barnes. The series follows the Marine veteran Frank Castle who becomes the killer 'The Punisher' after his family was murdered, and which won one of the 15 awards it was nominated for, including a Primetime Emmy.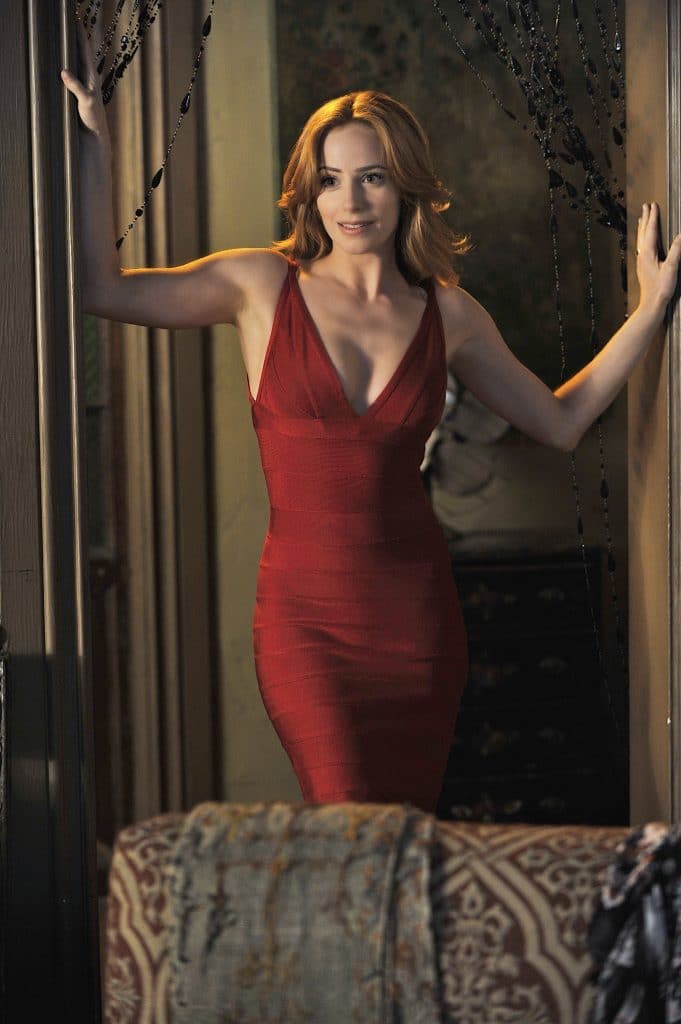 Three of Jaime's most recent roles in TV series have been in nine episodes of the mystery fantasy drama "Midnight, Texas" in 2018, four episodes of the action crime drama "Deputy, and three episodes of the drama mini-series "Little Fires Everywhere", both in 2020.
Other credits
Jaime has been credited with singing the song "I Want You to Want Me" in the 2010 episode "Bad Girls" of the series "Drop Dead Diva".
She performed her own stunts in the 2013 movie "Tarzan".
In 2018, Jaime produced both the short thriller drama movie "Skin", and the biographical crime movie "Skin".
She has been featured in the 2002 TV special "The 29th Annual Daytime Emmy Awards", the 2015 TV special "The 19th Annual Satellite Awards", and the 2019 short film "91st Oscars: First Call".
Jaime has made a guest appearance in an episode of the talk-shows "Entertainment Tonight" and "Teens Wanna Know".
Awards and nominations
Jaime has won two awards: a 2019 Academy Award (Oscar) for Best Live Action Short Film for "Skin" (shared with her husband Guy Nattiv), and a 2020 FILM @ Downtown Urban Arts Festival Best Short Award also for "Skin" – shared with husband.
Love life and husband
Jaime and Guy Nattiv haven't shared the details of how and when they met, but it's widely believed that it was on the set of a movie, as Guy's an Israeli film writer and director. The two exchanged vows in front of their closest friends and family members in Tel Aviv, Israel on 2 April 2012, which was also the day when Jaime turned 34. She initially had problems with her pregnancy, and it was years later on 18 September 2018 that the two welcomed their first daughter Alma Ness Newman Nattiv, followed by their second daughter Mila Nico Newman Nattiv on 3 October 2019. Both girls were delivered by a surrogate mother.
2 years ago, tonight. Happy memories. @TheAcademy @GNattiv pic.twitter.com/Y6xumZeQTU

— Jaime Ray Newman (@JaimeRayNewman) February 25, 2021
It was in August 2013 that Jaime, who was nine months pregnant, went into labor but her daughter was born without a heartbeat. After four more miscarriages, Jaime decided to turn to surrogacy.
Neither Guy nor Jaime have spoken of any other people they had been with before meeting each other, and as of March 2021, Jaime's married to Guy Nattiv and they have two daughters born to a surrogate mother.
Hobbies and other interests
Jaime has been interested in music since a very early age, as her parents often listened to jazz and blues when they were at home. Before she became a popular actress, Jaime worked as a jazz musician, and performed in clubs and cafes. She has just recently formed the rock-funk-soul band School Boy Crush, and they can been seen performing around Los Angeles.
Jaime loves to travel, and her acting career has taken her to many US states, while the popular actress has also travelled to various European and Asian countries; her dream travel destination is still Miami in Florida.
She likes to spend her spare time in nature including close to lakes, up in the mountains and deep into the woods.
In her spare time, Jaime enjoys watching movies, and her favorite actor and actress are the late Robin Williams, and Emma Watson, while a couple of her favorite films are "Good Will Hunting", "Mrs. Doubtfire" and the franchise "Harry Potter".
Age, measurements and net worth
Jaime's age is 42. She has long ginger hair which she usually dyes blonde, and blue eyes. Her height is 5ft 4ins (1.63m) and she weighs around 120lbs (54kgs).
As of March 2021, her net worth has been estimated at over $4 million.