Who is Jake Manley?
Jake Manley was born on 23 August 1991 under the zodiac sign of Virgo in Oakville, Ontario, Canada. He is a 29-year-old actor and producer, probably best recognized for landing the role of Brad in the NBC sci-fi drama mini-series "Heroes Reborn" (2015), playing Fisher Webb / Captain Seattle in The CW's supernatural procedural crime drama series "iZombies" (2018), and featuring as Jack Morton in the Netflix horror drama series "The Order" (2019-2020).
How rich is he, as of now? Jake Manley Net Worth
As of early 2021, Jake Manley's net worth is close to $1 million, acquired through his successful involvement in the world of entertainment as a professional actor, who has garnered almost 30 television and film acting credits since he launched his career in the early 2010s.
Early Life, Family, Nationality, Ethnicity, Religion
Jake Manley spent his early years in his hometown of Oakville, where he was raised by his parents, but their names and professions haven't been revealed to the public yet. Nonetheless, it is known that he has a sister named Justine McKnight. He holds Canadian nationality, belongs to White Caucasian ethnic group, and is a Christian.
Educational Background
Regarding his education, Jake went to Holy Trinity Catholic Secondary School in North Oakville, where he started producing films with his friends, since he had a growing fascination with that side of the camera. Upon matriculation, he moved to Los Angeles, California to study Film at the University of California, Los Angeles, however, he dropped out to find work as an actor.
Career Beginnings
Jake Manley's career officially began in 2012, when he landed the role of Tommy Noble in the TV comedy series "3 Audrey", for which he was also a co- producer. Later that year, he made a short appearances as Derek Moore in the episode "Out Of Control" of The CW's sci-fi police procedural series "Beauty & The Beast", then in 2013 guest-starred as Kyle Alpern in the episode "Cherry Blossoms" of the CBC police crime drama series "Cracked", also as a boy in the episode "What Peter Can Live Without" of the Netflix horror series "Hemlock Grove".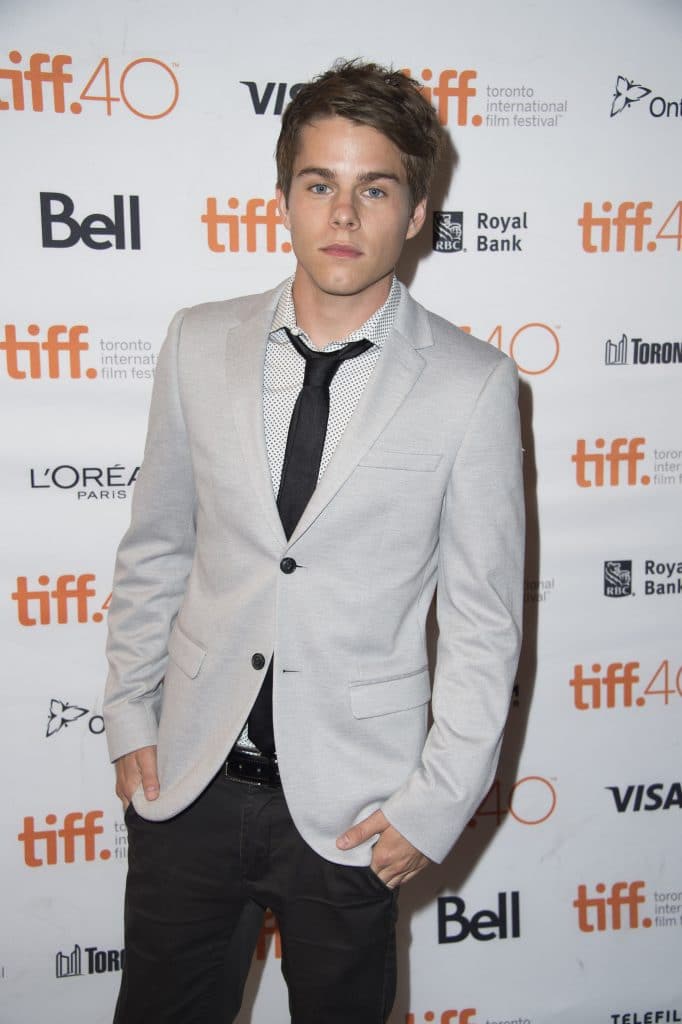 In the next year, he played Bobby Crow in the third installment of the "Joy Ride" film series, entitled "Joy Ride 3: Roadkill", and took the supporting role of Alex's friend from Boston in the romantic comedy film "Love, Rosie", next to Lily Collins and Sam Claflin.
Rise to Fame
In 2015, Jake Manley took on the role of Kyle Timmons in the Disney Channel Original Movie's teen adventure comedy film "Bad Hair Day", guest-starred as young Josh Nolan in the episode "History Rhymes" of the Syfy sci-fi western drama series "Defiance", and played Jimmy in the Hallmark fantasy drama film "Northpole: Open For Christmas".
He came to prominence later that year, when chosen to feature in the recurring role of Brad in the NBC sci-fi drama mini-series "Heroes Reborn", created by Tim Kring. It's a spin-off from the NBC superhero drama series "Heroes", aired from 2006 to 2010. It was followed by his portrayals of Adam Wilson in the made-for-TV thriller film "Pregnant At 17", Slater in three episodes of the TV comedy series "Rolston Rye's Guide To LA", and young Tom Price in the episode "Freedom From Fear" of the CBS mystery drama series "American Gothic", all in 2016.
Further Work
In 2017, Jake guest-starred as Bartholomew in the episode "A Prayer For Mad Sweeney" of the Starz fantasy drama series "American Gods", and Harvard in the episode "Troubleshooting" of the Hulu comedy-drama series "Casual", and then played Owen in the made-for-TV thriller film "Hush Little Baby".
Afterwards, Jake Manley appeared in the supporting role of Fisher Webb / Captain Seattle in The CW's supernatural procedural crime drama series "iZombies", and made a guest-starring appearance as Daniel in two episodes of the TV comedy series "Trollville", both in 2018. During the same year, he also portrayed Derek in the supernatural horror film "Seven In Heaven", written and directed by Chris Eigeman, featured as Richard Felt in the drama film "TMI Crossing The Threshold", and produced the short biographical film "GUION".
Worldwide Recognition
Jake Manley had a busy 2019, guest-starring as Toby McManus in the episode "The Fuller Dogfight" of the History drama series "Project Blue Book", after which he landed the role of Shane in the comedy-drama film "A Dog's Journey", and played Willie West in Roland Emmerich's epic war film "Midway", alongside Ed Skrein, Patrick Wilson, and Woody Harrelson. He then served as an executive producer for the short adventure film "The Beach Raiders", and late that year, he gained worldwide recognition after playing the part of George Waller in the drama film "Bortherhood" and being chosen to star in the main role of Jack Morton in the Netflix horror drama series "The Order", which was cancelled in 2020 after two seasons.
Recent and Upcoming Projects
Following the end of "The Order", Jake Manley continued to line up successes – in 2020 he starred in the role of Dylan in the thriller film "Hotwired In Suburbia", portrayed Dean Taylor in the heist thriller film "Infamous", along with Bella Thorne, and played York in the romantic comedy film "Holidate", which was released on Netflix. Most recently, it's been announced that he will be featured as Aiden Sawyer in the upcoming made-for-TV romantic comedy film "One Of A Kind Love", next to his fiancée Jocelyn Hudon.
Appearance and Vital Statistics
Jake Manley has short light brown hair and blue eyes. He stands at a height of 5ft 10ins (1.78m), while his weight is around 165lbs (75kgs). His chest size is 44, while his waist size is 32, and biceps size 16. His shoe size is 9 (US).
Personal Life and Hobbies
Jake Manley became romantically involved with actress Jocelyn Hudon in 2015. After being in a relationship for five years, they took a step closer to marriage when Jake popped the question – their engagement took place on 26 August 2020. Their current residence is in Los Angeles, California.
In his spare time, Jake enjoys surfing.
He is also an avid animal lover, and has a Goldendoodle pet dog named Rupert.