• Born in Boston, Massachusetts USA, on 31 December 1953 of English and Russian descent
• Best known for playing Richard in Sex and the City
• Has starred in many films and TV series, such as Aliens, The Phantom, The Huntress and Dexter
• Awarded the Life Career Award by the Academy of Science Fiction, Fantasy & Horror Films, USA in 2012
• Married to non-celebrity Atsuko Remar with two children, Jason and Lisa
• Net worth of more than $5 million as of August 2021
Who is James Remar?
James Remar was born in Boston, Massachusetts USA, on 31 December 1953 – his zodiac sign is Capricorn, he's of English and Russian descent, and holds American nationality. He's an actor, perhaps known best for playing the role of Richard in the popular TV series "Sex and the City".
Early life and education
James grew up in Newton, Massachusetts alongside his two siblings. His mother was originally from England, while his paternal grandparents were Russian Jewish immigrants. James completed his primary education at John Ward Elementary School, and in 1971 matriculated from Newton North High School. During his time there, he was a member of an amateur theatre group, and appeared in local productions of plays.
After finishing high school, James moved to New York City, where he studied acting at the renowned Neighborhood Playhouse School of Theatre, which has many successful alumni, such as Carol Channing, Jeff Goldblum and Grace Kelly. James first gained recognition in 1979, by starring alongside Richard Gere in the Broadway drama "Bent".
Roles in movies
James made his film debut in the 1978 drama "On the Yard", based on the eponymous novel by Malcolm Braly. In the following year, he played the role of Ajax in the action crime thriller "The Warriors", set in a dystopian future in which gangs are fighting over control of New York City. The movie has gained the status of a cult-classic, and many say that this role launched James into popularity.
In 1982, he played the role of the murdering sociopath Albert Ganz in the hit action comedy "48 Hrs.", written and directed by Walter Hill, and which starred Nick Nolte, Eddie Murphy and Annette O'Toole. James solidified his status of a skilled actor who takes on villain roles in the 1984 crime drama "The Cotton Club", in which he played the 1930's gangster Dutch Shultz.
In 1986, he starred alongside Adam Coleman Howard and Daphne Ashbrook in the action "Quite Cool", written and directed by Clay Borris. In the same year, he was cast to play the character Corporal Hicks in the science fiction horror "Aliens", but was eventually replaced by Michael Biehn. However, footage featuring James still exists, and at least one scene that he had filmed ended up in the final cut of the movie.
In the following years, James appeared in a number of films, such as "Rent-a-Cop" (1987), "Drugstore Cowboy" (1989) and "Miracle on 34th Street" (1994). In 1996, he played the role of Quill, one of the main villains in the superhero action film "The Phantom", directed by Simon Wincer and based on the eponymous comic book by Lee Falk. At the time of its release, movies based on comic books were not as popular as today, and "The Phantom" wasn't successful at the box office, receiving mixed reviews, however, in the recent years it's developed a cult following.
In 1997, James had a small role in the action "Mortal Kombat: Anihillation", the sequel to the 1995 movie "Mortal Kombat", based on the video game series of the same name.
In 2004, he starred in the romantic comedy "The Girl Next Door", directed by Luke Greenfield. Four years later, he had a small role in the Set Rogen comedy "Pineapple Express".
In 2012, James notably played two unrelated characters in the western "Django Unchained", directed by Quentin Tarantino. The most recent movie role for James has been in the 2020 thriller "Dead Reckoning", inspired by the Boston Marathon bombing in 2013.In 2021, he's set to star alongside Justin Hartley and Bonnie Bedelia in the romantic drama "The Noel Diary".
Roles in TV series
James made his TV series debut in 1981, when he appeared in an episode of the crime mystery drama "Hill Street Blues". In 1987, he had minor roles in an episode of "The Equalizer", "The Hitchhiker" and "Crime Story".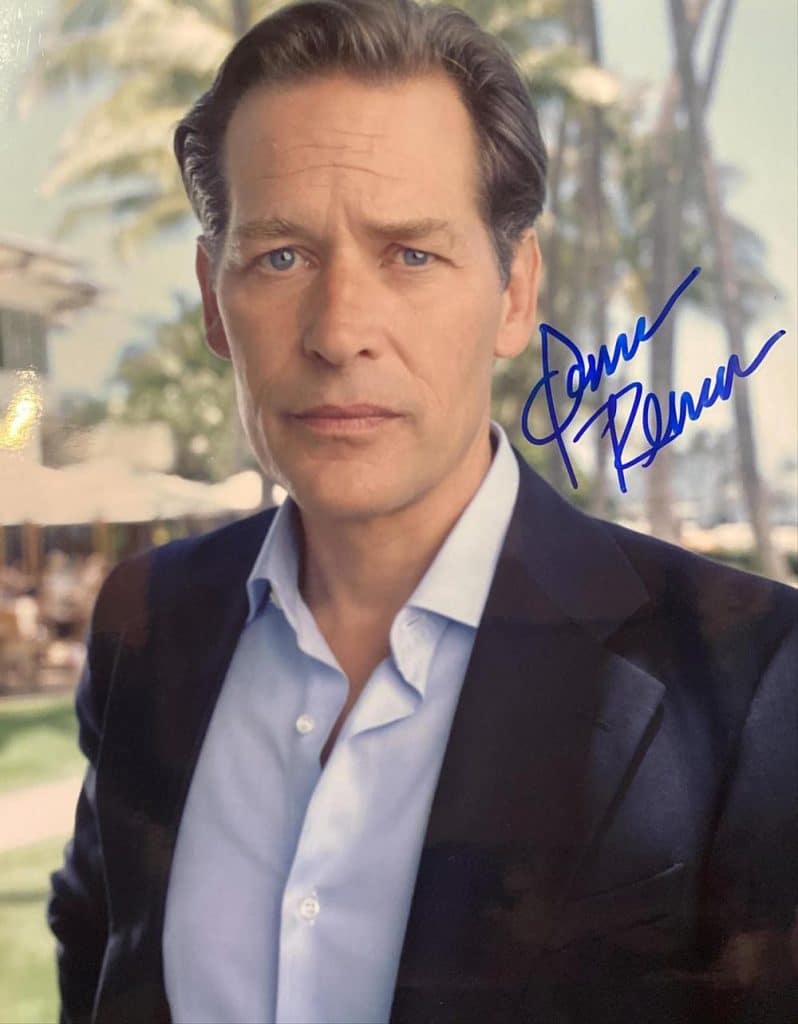 James played his first starring role in a TV series in 1997, in the 12 episode-long action crime drama "Total Security". Then through 2000 and 2001, he played the lead character Tiny Belows, in the crime drama "The Huntress", following the adventures of a family of bounty hunters.
From 2001 to 2004, James played the recurring character Richard Wright, in the popular romantic comedy drama "Sex and the City", created by Darren Star, and which starred Sarah Jessica Parker, Kim Cattrall, Cynthia Nixon and Kristin Davis. The series is based on the eponymous novel by Candace Bushnell, and premiered on HBO on 6 June 1998, concluding on 22 February 2004. It's set in New York City, and follows the lives of four wealthy middle-aged women. "Sex and the City" was both praised and criticized for the way it tackled the issues of femininity, promiscuity and safe sex.
One of the most notable TV series roles for James was in the Showtime crime drama "Dexter", developed by James Manos Jr. based on the novel by Jeff Lindsay. It's set in Miami, and is centered on the forensic technician Dexter Morgan, who lives a double life as a serial killer vigilante. "Dexter" aired for eight seasons between 2006 and 2013, in which James played the ghost of title character's father, Harry Morgan.
More recently, between 2018 and 2021, he starred as the supporting character Peter Gambi, in the superhero action series "Black Lightning", based on characters from DC comic books.
Throughout his career, hes also had several voiceover roles in animated series, such as "The Legend of Korra", "Ben 10" and "Justice League".
Awards and accolades
In 2007, James was nominated for a Saturn Award for Best Supporting Actor on Television, for his performance in "Dexter". For the same role, he was nominated four times from 2009 to 2012 for Screen Actor Guild Awards, but didn't win any.
However, in 2012, James was rewarded with the Life Career Award, given by the Academy of Science Fiction, Fantasy & Horror Films, USA. Two years later, he won a Behind the Voice Actors Award for Best Vocal Ensemble in a Television Series, shared with his co-stars from "The Legend of Korra".
Love life and wife
Since 1984, James has been married to the non-celebrity, Atsuko Remar.
The two like to keep a low profile, thus not much is known about their private lives, and they've even managed to hide the date of their wedding. They have been followed by rumors concerning their separation on multiple occasions, but apparently the rumors were untrue, as they're still together after more than 30 years of marriage.
James and Atsuko have two children together, son Jason and daughter Lisa. Jason followed in his father's footsteps and is becoming an actor, and has had roles in movies and TV series, such as "Wilfred", "High & Low: The Movie 2 – End of Sky" and "Magnum P. I.". His sister, Lisa is a singer, performing under the alias Nana Felix.
Hobbies and interesting facts
James' voice can be heard in several TV commercials for the car brand Lexus.
He's an active person, and particularly enjoys scuba diving and playing golf. He also often goes hiking, and always takes his camera with him.
Unlike many other famous actors, James doesn't use social media platforms. Although his publicist has advised him to join Twitter and Instagram, he has decided that that way of communicating with the public isn't for him.
Although he's best known for playing villainous characters, he has often been described by his colleagues as a very kind and loving person – the exact opposite of the roles he's been playing.
Appearance, age and net worth
James is 67 years old. He has short gray hair and blue eyes, is 5ft 9ins (1.75m) tall, and weighs around 167lbs (76kgs).
As of August 2021, his net worth is estimated at more than $5 million.