• Jessalyn Gilsig is a Canadian-American actress, best known for her portrayal of Siggy Haraldson in the action adventure series "Vikings".
• She has appeared in various movies and TV series such as "The Horse Whisperer", "Glee", "Prison Break" and "Heroes".
• She has won 2 awards and has been nominated for 7 others, including a Primetime Emmy.
• She is a philanthropist and supports various charity organizations and causes.
• She has an estimated net worth of over $3 million.
Who is Jessalyn Gilsig?
Jessalyn Sarah Gilsig was born in Montreal, Quebec, Canada, on 30 November 1971 – her zodiac sign is Sagittarius and she holds both Canadian and American nationality, the latter since 2013. She is an actress who is probably known best for her portrayal of Siggy Haraldson in the action adventure series "Vikings" created by Michael Hirst, and which starred Katheryn Winnick, Alexander Ludwig and Gustaf Skarsgard. It follows the life of Ragnar Lothbrok, a Viking and a farmer who wishes to explore overseas. The series aired from 2013 to 2020, and won 38 awards including a Primetime Emmy, while it was nominated for 121 other award.
Early life and education
Jessalyn was raised alongside her sister Deborah in Montreal by their father Toby Gilsig who was an engineer, and their mother Claire who was a translator and writer.
Jessalyn was still attending elementary school when she launched her acting career by voicing a character in the 1984 short animated film "Mascarade", written and directed by Co Hoedman, but then focused on her education for the following five years, enrolling at a local high school and joining its drama club. Right around the time she matriculated in 1989, Jessalyn appeared in two movies: the drama "Jacknife", and the short drama "The Journey Home".
She enrolled at McGill University, but continued acting while pursuing her degree, voicing characters in two TV series – "The Little Flying Bears" and "Gulliver's Travels" – and voiced her first lead character, Gertrude of Grinswald in the animated family adventure series "Young Robin Hood", but which attracted little attention. The following six years saw Jessalyn focus solely on studying – she graduated from McGill in 1993 with a Bachelor of Arts degree in English, and then enrolled at Harvard University's Institute for Advanced Theatre Training, obtaining her Master's degree in 1995.
Roles in movies
Her following appearance was in the 1998 romantic western drama "The Horse Whisperer", which was very successful in winning four awards and being nominated for 19 others, including an Oscar.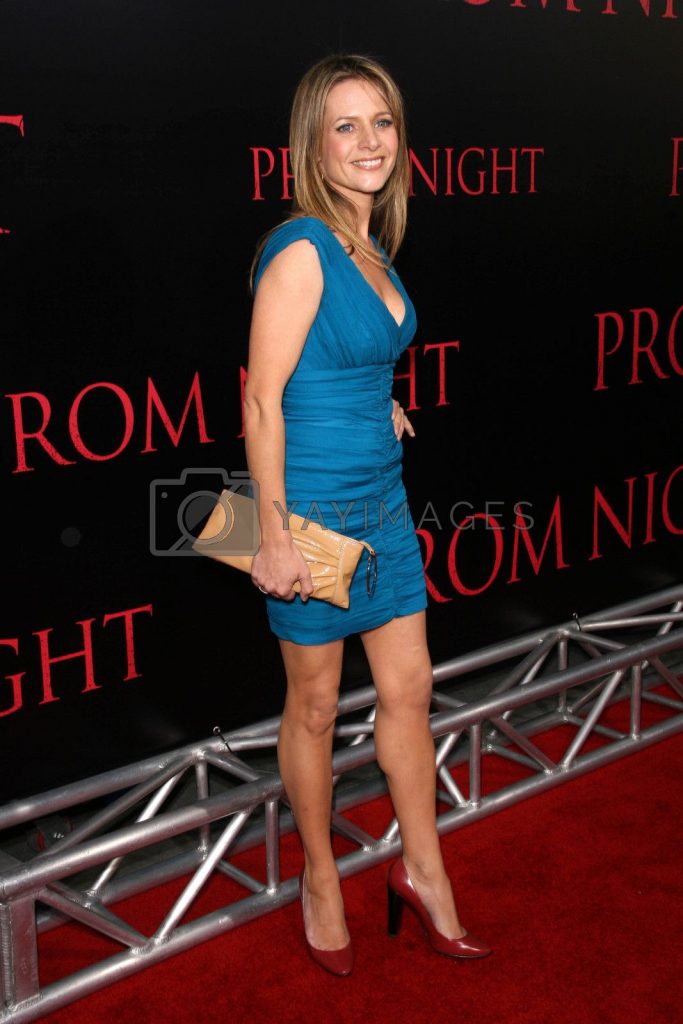 In 1998, Jessalyn voiced the lead character Kayley in the animated adventure comedy "Quest for Camelot", which also starred Cary Elwes and Andrea Corr, and follows a young girl, blind hermit and a two-headed dragon, as they go on an adventure to find the sword Excalibur. The film won one and was nominated for five other awards, including an Oscar. She then appeared in a couple of mediocre movies – the 2004 sports comedy "Chicks with Sticks", the 2007 action thriller "Flood" and the 2007 drama "Backyards & Bullets".
Her next notable performance was in the 2009 musical comedy "Glee: Director's Cut Pilot Episode", written and directed by Ryan Murphy, and in which she starred alongside Dianna Agron and Chris Colfer.
It follows the glee club of William McKinley High School, and a Spanish teacher who will do whatever it takes to help the girls become popular. In 2014, Jessalyn portrayed Corrine Nelson, the lead character in the romantic family fantasy "Angels and Ornaments", which follows a woman who has made a Christmas wish to find true love, and three men who have heard her wish it and are now pursuing her.
Three of her most recent roles in movies have been in the 2018 thriller drama "The Sweetheart", the 2019 short film "Cognitive", and the 2020 crime thriller comedy "Spree".
Roles in TV series
In 1998, Jessalyn appeared in a single episode of the drama "To Have & To Hold", but her first notable performance was in 2000 when cast to portray Lauren Davis in 44 episodes of the comedy drama "Boston Public" which starred Loretta Devine, Anthony Heald and Fyvush Finkel, and follows the lives of ten faculty members. The series was very popular as it won 13 awards including one Primetime Emmy, and was nominated for 29 other awards.
The year 2004 saw Jessalyn play Detective Kelly Ronson in the mystery crime drama "NYPD Blue", and in 2005 she portrayed Lisa Rix in four episodes of the critically acclaimed action crime drama "Prison Break", which starred Dominic Purcell and Wentworth Miller, and follows a man who gets himself sent to prison, so to save his brother who is on death row.
Jessalyn went on to play supporting characters in both the sports drama "Friday Night Lights", and the drama "Nip/Tuck", and the year 2006 saw her star as Meredith Gordon in the science fiction fantasy drama "Heroes" which was a big hit, winning 32 awards  and being nominated for 107 others, including two Golden Globes.
From 2009 to 2015, Jessalyn portrayed Terri Del Monico in the musical comedy "Glee" which was also very popular, winning 85 awards including four Golden Globes; one of her most recent roles in TV series has been in two 2018 episodes of the thriller drama "Scandal".
Jessalyn is currently shooting for the upcoming sports comedy drama "Big Shot".
Other credits
Jessalyn has two producing credits – in 2013, she produced the romantic comedy "Somewhere Slow", while the year 2019 saw her produce the short "Cognitive".
She worked in the art department on the 2003 film "The Station Agent", and performed the song "Loser" in the 2010 episode "Funk" of th3 series "Glee".
Jessalyn has appeared in various TV specials, including "The 27th Annual People's Choice Awards", the "2004 NHL Awards" and "The 2010 VH1 Do Something Awards". She has also made guest appearances in various talk-shows, such as "The Bonnie Hunt Show", "Home & Family" and "Break a Bat! Where Baseball Meets Broadway".
Awards and nominations
Jessalyn has been nominated for seven awards, winning two – in 2010, she and her fellow cast members won a Screen Actors Guild Award for Outstanding Performance by an Ensemble in a Comedy Series for "Glee", and in 2013, Jessalyn won a Brooklyn Film Festival Award for Best Narrative Feature for "Somewhere Slow".
She has also been nominated for one Daytime Emmy Award, a Gold Derby Award and a Teen Choice Award, among others.
Love life and daughter
Jessalyn started dating Bobby Salomon while they were attending the same high school, at which he was a football quarterback and quite popular with the girls. Bobby eventually became a movie producer, and moved to Los Angeles, California, where he and Jessalyn met again and began dating. On 1 January 2005, they exchanged vows in a Jewish ceremony – as Jessalyn's father is Jewish – and in September 2006, Jessalyn gave birth to their daughter. It appeared as the family of three was leading a happy life, however, Bobby and Jessalyn separated in 2009, and their divorce was finalized on 8 September 2010.
Since her divorce from Bobby, Jessalyn has been very secretive when it comes to her love life, and hasn't spoken about any men she might have dated. As of January 2021, she is single, was once married and has one daughter.
Hobbies and other interests
Jessalyn is very passionate about theatre – not a lot of people know that she has appeared in numerous productions, including "The Cherry Orchard", "The Tempest" and "The Oresteia". She also starred in "The Last Night of Ballyhoo" performed at the Alliance Theatre.
She enjoys learning languages, and is fluent in French.
Jessalyn likes both dogs and cats, and has a couple of pets which can be seen featured in her Instagram pictures.
She is somewhat interested in politics, and Jessalyn voted for Joe Biden in the 2020 presidential election, as well as encouraged other people to vote for him.
She is a philanthropist who has supported various charity organizations and causes, including Child Help and Black Lives Matter.
Jessalyn has her own favorite actors and actresses, some of whom are Tom Hanks, Julia Roberts and Scarlett Johansson, and a couple of her favorite movies are "Forrest Gump", "The Runaway Bride" and "Lost in Translation".
Age, measurements and net worth
Jessalyn's age is 49. She has long blonde hair and blue eyes, her height is 5ft 6ins (1.68m) and she weighs around 130lbs (59kgs).
As of January 2021, her net worth has been estimated at over $3 million.