• Jessica Barth is a 40-year-old stage, film, and television actress and producer best known for her role in the comedy film "Ted" in 201•
• She has a net worth of $500,000 as of early 202•
• Jessica attended Northeast High School and La Salle University, and later transferred to West Chester University of Pennsylvania to study Acting, Theater, and Creative Writing.
• She has appeared in numerous television and film roles since the early 2000s.
• She is married and has three children. She also has a lifestyle blog, enjoys various hobbies, and has been a victim of sexual harassment.
Who is Jessica Barth?
Jessica Barth was born on 12 July 1980 under the zodiac sign of Cancer, in Philadelphia, Pennsylvania USA. She is a 40-year-old stage, film and television actress and producer, probably best recognized for landing the role of Tami-Lynn McCaferty in the comedy film "Ted" in 2012, and its sequel "Ted 2" in 2015.
How rich is she, as of now? Jessica Barth Net Worth
As of early 2021, Jessica Barth's net worth is over $500,000, acquired through her successful involvement in the world of entertainment as a professional actress and producer, who has garnered 24 television and film acting credits since she launched her career in the early 2000s.
Early Life, Parents, Nationality, Ethnicity
Jessica Barth spent her early years in her hometown of Philadelphia, raised by her Indian father and Irish mother; their names and professions haven't been revealed to the public, and it's also unknown whether she has siblings or not. She holds an American nationality and belongs to a mixed ethnic group.
Educational Background
Jessica attended Northeast High School in her hometown. Upon matriculation, she took acting classes at the Wilma Theater, and later enrolled in La Salle University, where she studied Communications for two years. She then transferred to the West Chester University of Pennsylvania to study Acting, Theater, and Creative Writing, and from where she obtained her Bachelor of Arts degree.
Career Beginnings
Prior to becoming an actress, Jessica Barth spent some time working at three restaurants in Los Angeles, California. She started her acting career on stage by performing in various theater productions, including "The Importance Of Being Earnest", "Hamlet", and "Laundry And Bourbon", among many others. Her debut appearance on the big screen came with the small role of an angel in the comedy film "Got Papers?" in 2003, and her debut television role came in the following year ,when she guest-starred as Laurel Bettis in the episode "Breath Of Life" of the CBS crime drama and police procedural series "The District".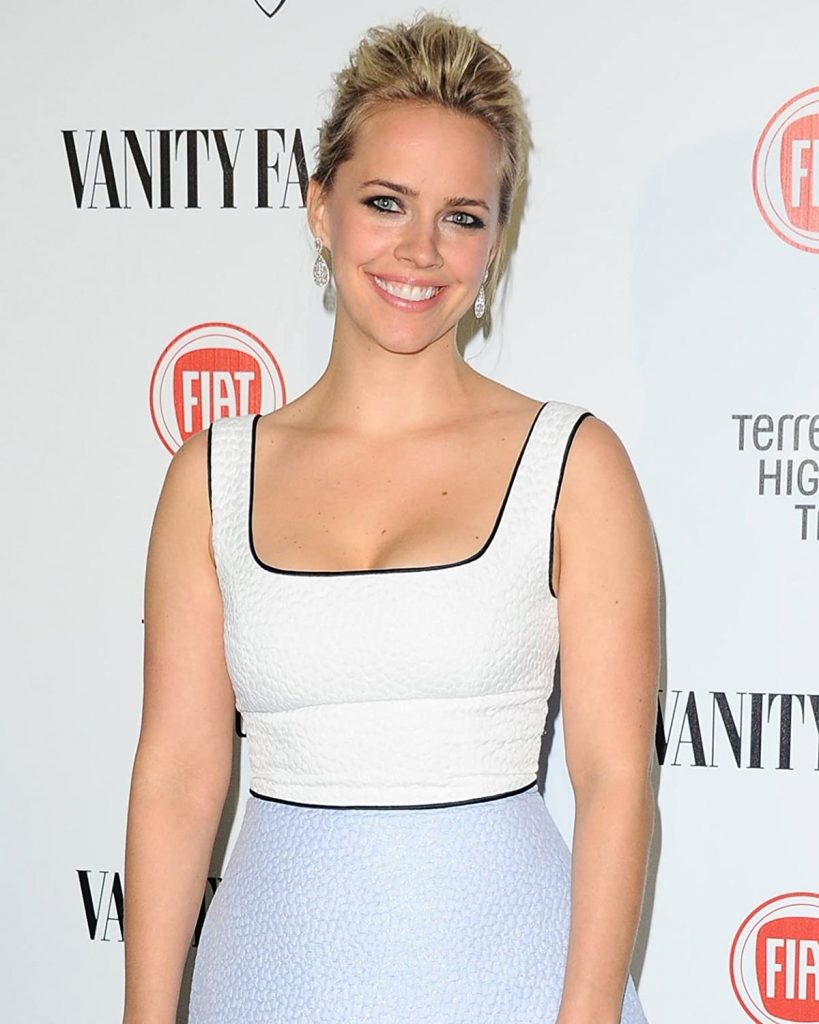 In 2005, she appeared in the role of a production assistant in the romantic drama film "Neo Ned", and then in the short thriller film "Deserted", written and directed by David Karlsberg. Later that year, Jessica also guest-starred as an attractive woman in the episode "Money's Tight And So Are My Abs" of the UPN sitcom "One On One", and then played Rachel in the made-for-TV action comedy-drama film "The Catch".
Further Work
Thereafter, Jessica Barth appeared as a guest star in such roles as Nicole in the episode "Rules Of Engagement" of The N teen drama series "South Of Nowhere" (2006), Church Girl in the episode "Moving Day" of the CBS sitcom "How I Met Your Mother" (2007), and Lindy Elroy in the tenth episode of the first season of the NBC daytime soap opera "Days Of Our Lives" (2007).
During the same year, Jessica also worked on several film titles, landing the role of Sherry in the drama film "Mr. Blue Sky", Natalie Palmer in the drama film "Out Of Balance", and portraying a pretty blonde in Lee Tamahori's sci-fi action thriller film "Next", alongside Nicolas Cage, Julianne Moore and Jessica Biel.
Rise to Fame
Between 2007 and 2012, Jessica Barth provided her voice to Sookie Stackhouse, Brandee, and Kate Hudson in three episodes of the Fox animated sitcom "Family Guy". In 2008, she took the supporting role of a flight attendant in Peter Segal's action spy comedy film "Get Smart", along with Steve Carell, Dwayne Johnson, and Anne Hathaway.
It was followed by her guest-starring appearance as Justine Stefani in the episode "Leave Out All The Rest" of the CBS procedural forensics crime drama series "CSI: Crime Scene Investigation", also in the same year. She then played Kim in the sci-fi horror film "Portal" and featured as Sarah in the drama film "The Waterhole", both in 2009.
Worldwide Recognition
Jessica Barth then had the part of Carla in the short romantic drama film "Cat Lady", directed by William Face Barfield, after which she guest-starred in the roles of Kira in the episode "Breaking Up Is Hard To Do" in the ABC Family (now Freeform) sitcom "Melissa & Joey", and Katherine in the episode "Pawnee Commons" of the NBC political satire mockumentary sitcom "Parks And Recreation", all in 2012.
During the same year, she gained worldwide recognition after being chosen to portray Tami-Lynn McCaferty in the comedy film "Ted", directed by Seth MacFarlane, and would later reprise the role in its 2015 sequel, entitled "Ted 2". Three years later, she made her debut as a producer working on the drama horror-thriller film "Along Came The Devil", in which she also played Tanya Winbourne. Her most recent appearance came with her portrayal of Tamara in the thriller film "Deadly Lessons", also in 2018.
Appearance and Vital Statistics
Jessica Barth has long blonde-dyed hair and blue eyes. She stands at a height of 5ft 4ins (1.63m), her weight is around 115lbs (52kgs), and her vital statistics are 35-24-35, bra size 35B, dress size 6 (US); her shoe size isn't available.
Personal Life
Jessica Barth has married twice. Her first husband was Brett Dicksa; the couple tied the knot at a ceremony held on 30 August 2008, and welcomed their first child, a daughter whose name hasn't been disclosed, on 22 March 2004. Their second child, a son they named Jacob Cash, was born in 2012, apparently after their marriage ended in divorce in 2011 several years later. Following her divorce from Brett, the "Ted" star went on to date Danny Cusumano; they've been married since 2015, and welcomed a daughter they named Savannah in December of the following year.
Blog Writing and Other Hobbies
In her spare time, Jessica Barth runs her own lifestyle blog named "15 Minutes Until Fame". She enjoys practicing gymnastics, tumbling, Tai-Kwan-Do, and Yoga. She also likes playing softball and dancing. She is certified in both Pilates and Piloxing.
Controversy
In 2012, Jessica Barth accused her then-manager David Guillod of drugging her at dinner and sexually assaulting her. She re-stated the accusation five years later, while he was charged with eleven felony counts, including rape and kidnapping, in June 2020. Moreover, Jessica also revealed that she was a victim of sexual harassment by film producer Harvey Weinstein back in 2011 – more than 80 women also accused him of sexually harassing, assaulting, or raping them, after which he was arrested.