• Joan Sebastian was a Mexican singer-songwriter, actor, and composer with over 1,000 songs to his name, born on 8 April 1951.
• He was raised in Juliantla, Mexico, by his mother Celia Figueroa and father Marcos Figueroa, and attended a monastery and seminary before pursuing a career in music.
• Joan released his first album in 1974 and went on to win five Grammys and seven Latin Grammies, making him the #1 Mexican performer with Grammy wins.
• He was married five times and had eight children, and died from bone cancer in 2015 at the age of 6•
• He was 5ft 6in (1.68m) tall, had brown eyes and hair, and had an estimated net worth of over $5 million.
Who is Joan Sebastian?
The late Mexican singer-songwriter and actor Joan Sebastian was born as Jose Manuel Figueroa Figueroa in Juliantla, Guerrero, Mexico, on 8 April 1951, so his zodiac sign's Aries. He's been credited with composing over 1,000 songs, with some of these being for Rocio Durcal, Pepe Aguilar and Vicente Fernandez; Joan started off with Latin pop songs, but eventually transitioned to Regional Mexican music. He won five Grammys and seven Latin Grammies, making him the #1 Mexican performer with Grammy wins.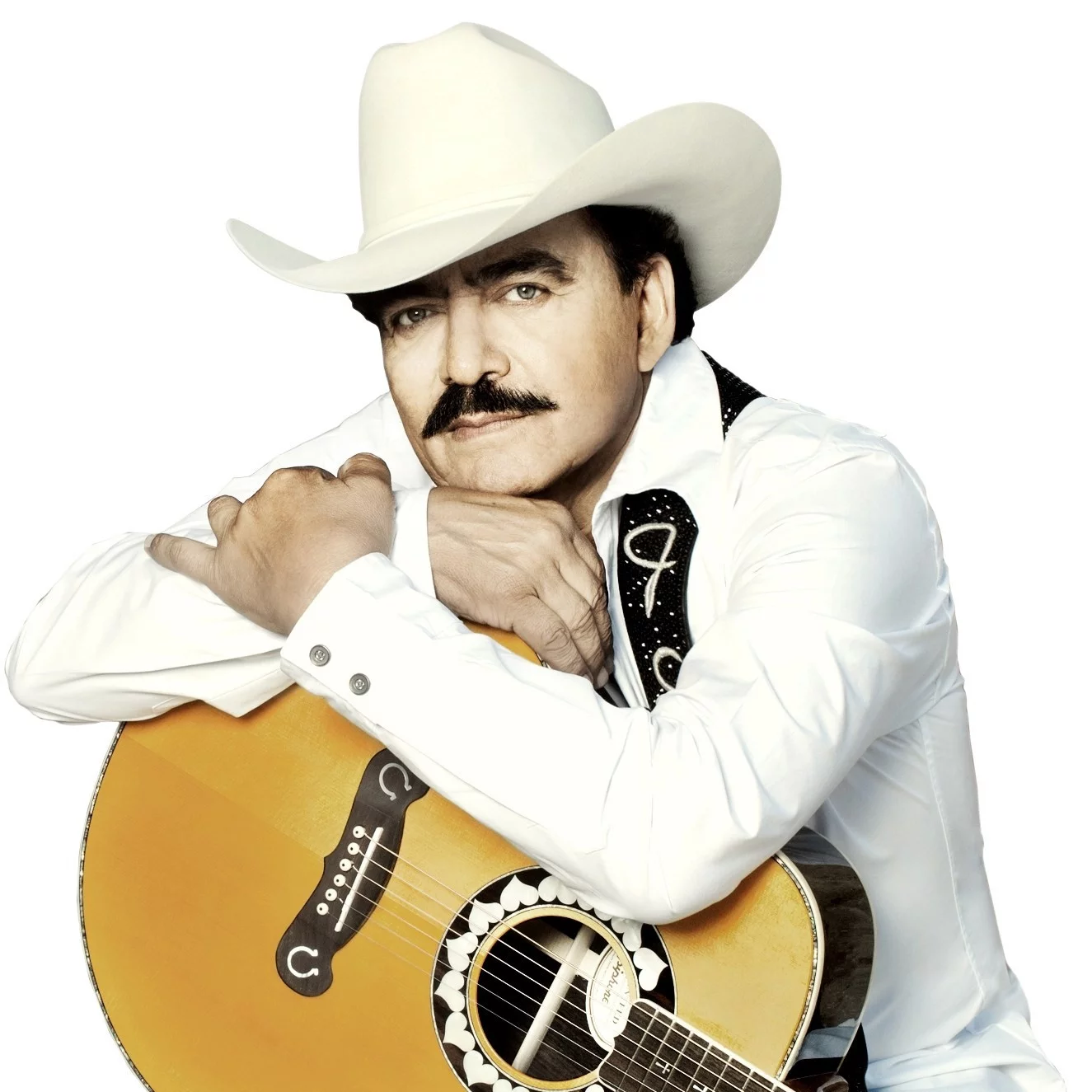 Education and early life
Joan was raised in Juliantla alongside his brother Federico and sister Rosa, by their mother Celia Figueroa and father Marcos Figueroa, but not a lot else has been shared about Joan's family, because they prefer to maintain their privacy.
He was eight when he began attending an elementary school in another city, and spent three years there prior to returning home. Joan was 14 when he was sent to a monastery in Morelos by his father; he was under the care of Father David Salgado, and Joan at that time wanted to become a priest.
He went on to attend the Seminario Conciliar de San Jose, and there realized that he wanted to become a musician; he thus left the seminary and focused on music.
Prior to making a name for himself, Joan worked at a vacation resort as an administrative assistant.
Career as a musician
He was still working at the vacation resort in 1968 when he met Angelica Maria, a famous Mexican actress who asked him to sing for her; she encouraged Joan to record his songs, and give the tapes to Mexican record producer Eduardo Magallanes.
Joan didn't manage to contact Eduardo, and instead moved to Mexico City and had his songs listened to by Discos Capitals Records, thus signing a contract with them. His first album "Pedro Parrandas" was released in 1974, and received mostly positive reviews.
It was in 1977 that he chose to use Joan Sebastian as his professional name, and the same year saw him sign a contract with the record label Discos Musart; Joan released his album "Y Las Mariposas" in 1977, and his following album came out in 1984, entitled "Con Mariachi Vargas De Tecalitla". He released four albums in the remainder of the decade, including "Mascarada", "Oiga" and "Norteno"
The year 1992 saw him release his new album "Bandido De Amores", and in 1998, Joan released his 15th studio album "Gracias Por Tanto Amor". He attracted a lot of attention with his 2000 album "Secreto de Amor", which was highly popular in the US, and was certified platinum four times by the Recording Industry Association of America (RIAA), having sold more than four million copies; its eponymous lead single won two Lo Nuestro Awards for Regional Mexican Song of the Year and Regional Mexican Album of the Year.
Some of Joan's following albums were the 2003 "Lo Dijo el Corazon", the 2005 "Inventario" and the 2006 "De Relajo y Pa Bailar". The year 2006 saw him inducted into the Billboard Latin Music Hall of Fame, while he won the Golden Note Award in the following year. Joan released his 29th studio album "No Es De Madera" in 2007, and it was followed in 2009 by his albums "Pegadiot al Corazon" and "Joan Sebastian En Vivo".
Joan released six more albums prior to his death, with his three final albums having been the 2013 "Corrios Con Banda", "Celedon Sin Fronteras 2", and the 2017 "El Ultimo Jaripeo".
Wife and children
Joan married five times, and had eight children. His first wife was Mexican non-celebrity Teresa Gonzalez – they married in 1973 and divorced sometime in the mid-1980s after having three children together: Jose Manuel Figueroa, Juan Sebastian Figueroa Gonzalez and Trigo de Jesus Figueroa Gonzalez. Joan's oldest son Trigo was shot in the head and killed after Joan performed in Mission, Texas on 27 August 2006, and his second oldest son Juan Sebastian was shot and killed on 12 June 2010, in front of a night club.
Joan married his second wife Mary Carmen in 1989, they had a son together, but divorced in 1991.
His third marriage was with Costa Rican-Mexican actress and model Maribel Guardia; they married in 1992 and had a child together, but divorced in 1994.
Joan and his fourth wife Erika Alonso married in 1998 and divorced two years later.
He married his fifth wife Alina Espin in 2010, and the two remained together until Joan's death.
Death
Joan was diagnosed with bone cancer in 1999, and began treatment only a couple of days later. He revealed in 2007 that the cancer had returned, but managed to fight it off again, however, the cancer returned for the third time in 2012, and then again in 2014.
Joan died from bone cancer at his ranch on 13 July 2015, at the age of 64; he was buried at a cemetery in Juliantla, close to his son Trigo.
In July 2020, someone broke into Joan's mausoleum, which led his family to increase the mausoleum's security measures.
Interesting facts and hobbies
Joan's nephew-in-law Hugo Figueroa was kidnapped and killed on 27 January 2019, which marked the third violent death in Joan's family; the video of his murder was uploaded onto the internet.
The documentary series about Joan's life "Por Siempre Joan Sebastian" aired its first episode on 27 June 2016; his sons Jose Manuel Figueroa and Julian Figueroa portrayed him at different ages.
There were rumors circulating the internet following the death of Joan's son Juan Sebastian, claiming that Juan was involved with the Mexican drug cartels, but Joan denied this.
He was interested in philanthropy and donated money to a number of charity organizations.
Joan could play the guitar and the saxophone.
Height, eyes and wealth
Joan was 64 at the time of his death, so would've been 71 today. He had brown eyes and hair, was 5ft 6ins (1.68m) tall and weighed about 165lbs (75kgs).
Joan's net worth was estimated at over $5 million at the time of his passing.