• Johnny Messner is an actor best known for his role in "Anacondas: The Hunt for the Blood Orchid".
• He was born in Syracuse, New York, and grew up in Newburyport, Massachusetts.
• He has appeared in many movies, TV series, and shows such as "Guiding Light", "The O.C.", "The Whole Ten Yards", and "Hostage".
• He is currently dating Kathryn Morris, with whom he has two children.
• He is active on social media and an animal and nature lover.
Who is Johnny Messner?
Johnny Messner is an actor, perhaps best recognized for his role in the hit movie "Anacondas: The Hunt for the Blood Orchid". Even though he's mainly known for portraying action heroes, he's also had some recurring roles in TV series such as "Guiding Light" and "Jane the Virgin". Johnny was born under the Zodiac sign Aries on 11 April 1970, in Syracuse, New York State, USA, and as of 2021, he's 51 years old and holds American nationality.
Early life and Family
With his brother and sister, Johnny spent some of his childhood in Newburyport, Massachusetts. His father, whose name is still unknown, served in the US Air Force in Germany and England, and the family spent 13 years living in Europe.
During that period, he developed an interest in sports as he played on teams on military bases, but despite his innate ability in sports, he expressed a desire to rather become a sportscaster.
After matriculating from high school, he enrolled at San Diego University to study sports broadcasting. However, his stay at the University was brief as he dropped out, intending to launch an acting career, and so returned to New York.
Career
Johnny now has over 60 credits under his belt, having launched his career in 1998 as the recurring character, Rob Layne, in the radio and TV soap opera "Guiding Lights", appearing in 22 episodes. The following year he guest appeared in the TV series "Rude Awakening" and Angel".
In 2000 he made his movie debut, starring in "Dancing in September" opposite Isaiah Washington and Nicole Ari Parker, followed by a minor role in "CSI: Crime Scene Investigation". Juggling between movies and TV, he starred in "The Sweetest Thing", "Tears of Sun", and "Finding Home", while making one-episode appearances in "Son of the Beach", "Friends" and "Tarzan".
In 2004 he appeared in two commercially unsuccessful movies – "The Whole Ten Yards", and "Spartan". Proving that third luck is a charm, during the same year, he landed his breakthrough role as the lead character Bill Johnson in the adventure horror movie "Anacondas: The Hunt for the Blood Orchid", the sequel to "Anaconda".
Despite receiving criticism and negative reviews, the film scored at the box office, additionally propelling Johnny's character of a capable, strong, and muscular individual with a military background, and making it his trademark.
In 2005 he appeared in the hit series "The O.C." and "Miami Ink", additionally scooping the role as the detective Jack Hale in the series "Killer Instinct". During the same year, he starred alongside Bruce Willis in the action thriller movie "Hostage," and the following year he mainly appeared in movies, such as "Running Scared", "Bottoms Up" and "Believers".
In 2008, he made one-episode appearances in "Law & Order: Special Victims Unit", "Knight Rider", and "Burn Notice". Johnny also starred in several movies, including "Remarkable Power", "Loaded" and "Ring of Death".
The year 2010 was very busy for Johnny, as he bounced between numerous TV roles and movies, which include "Cold Case", "The Gates" and "Corrado". The following years saw Johnny landing roles in numerous films – his most notable appearances include in "Equalizer", "The Outsider", and "Condemned".
In 2015 he appeared as a lead character in the action movie "The Good, the Bad, and the Dead", alongside Danny Trejo and "Hans Lundgren". In 2017 he portrayed the recurring character Chuck Chesser in the romantic comedy-drama "Jane the Virgin", followed by a minor appearance in "American Violence". Two years later, he shared the screen with the legendary Steven Segal and DMX in another action film entitled "Beyond the Law".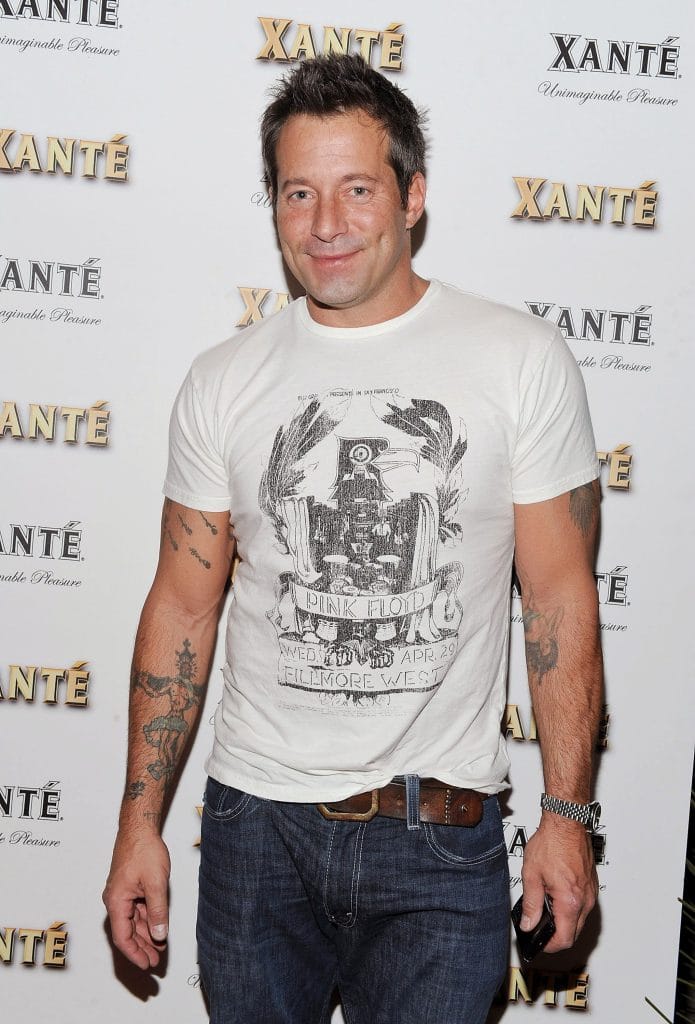 His latest roles and projects
In 2020 he appeared in an episode of "Primitive", and in the Lifetime movie "The Christmas High Note". When it comes to further film credits, he appeared in two sci-fi action movies alongside Bruce Willis entitled "Breach" and "Cosmic Sin". He is set to appear in the 2022 action-heist movie entitled "A Day to Die".
In May 2021, he served as a guest, sharing techniques on breath work at the Hape Ceremony. Judging from his recent Instagram posts, he will most likely appear in "Paradise City", opposite Bruce Willis and John Travolta.
Personal life
When it comes to his dating history, he was linked to the actress Selma Blair whom he dated in 2006.
In 2009 he began a romantic relationship with the TV personality, designer, and model Brandi Glanville, then following their break-up, he fell in love with his co-star from the police procedural series "Cold Case", Kathryn Morris. The couple hasn't officially tied the knot, but seems to be happy nonetheless, and welcomed twins together on 21 August 2013, Jameson West and Rocco McQueen.
Who is his wife, Kathryn?
Kathryn Morris is an American actress, best known for her exquisite portrayal of the detective Lilly Rush in the series "Cold Case". She doesn't fall short in terms of her success career-wise compared to her husband. Launching her career in the '90s, Kathryn has over 50 credits to her name, mainly landing minor appearances, with her breakthrough role in the TV series "Pensacola: Wings of Gold in 1997, in which she portrayed the lead character, Annalisa Stinger Lindstrom.
As a versatile actress, she's appeared in various genres portraying varying characters, often sharing the screen with A-list actors such as Tom Cruise in the action movie "Minority Report", and Ben Affleck in "Paycheck". Her other notable movie credits include "Hostage", "Bone Tomahawk", and "As Good As it Gets".
When it comes to her TV credits, she's appeared in various series, landing recurring characters or making a one-episode appearance; the most notable include "The Mind of a Married Man", "Colony", and "Reverie".
Would you like to know his net worth?
As of 2021, Johnny's net worth is estimated at over $1 million, which he's earned through his career as an actor, having appeared in several high grossing movies, such as "Anaconda: The Hunt for the Blood Orchid" which grossed over $70 million, and "Equalizer" which grossed over $190 million.
On the other hand, his wife's net worth is around $4 million.
Physical stats and Hobbies
Johnny is 6ft 1in tall (185cm), and weighs around 165lbs (75kgs). His hair is brown, while his eyes are green.
Johnny is an animal lover, and owns several dogs.
He is also a huge nature fan and uses every chance to visit an interesting place.
The actor is mainly active on his Instagram, which currently counts over 10,000 followers. He also has a Twitter account, which has nearly 5,000 fans, but it appears inactive as the last tweet was made in 2020. Johnny mainly posts photos from his upcoming projects, nature sights, and interesting places.