• Jonathan Silverman is an American actor, film producer, and director.
• He is best known for his portrayal of the lead character Richard Parker in the 1989 film "Weekend at Bernie's".
• Jonathan has appeared in nearly 120 movies and TV series.
• He has three directing credits and six producing credits.
• Jonathan is married to actress Jennifer Finnigan and they have a daughter.
Who is Jonathan Silverman?
Jonathan Elihu Silverman was born in Los Angeles, California USA, on 5 August 1966 – his zodiac sign is Leo and he holds American nationality. He is an actor, film producer and director, who is probably still known best for his portrayal of the lead character Richard Parker in the 1989 adventure crime comedy movie "Weekend at Bernie's", written by Robert Klane, directed by Ted Kotcheff and which also starred Andrew McCarthy and Catherine Mary Stewart. It follows two men as they trick a hitman into tracking down and killing their employer who is already dead. The movie was nominated for a Critics Award at the Deauville Film Festival. Jonathan reprised his role in "Weekend at Bernie's II" in 1993.
Childhood and education
Jonathan was raised in Los Angeles by his Jewish parents Hillel Emanuel Silverman who was a rabbi, and Devora who is from Jerusalem and was a housewife. His grandfather was Morris Silverman, one of the most famous rabbis in the world. Jonathan is an only child, although some mistakenly believe that the stand-up comedian and actress Sarah Kate Silverman is his sister.
He became interested in acting while attending Beverly Hills High School, and met various future actors and actresses there, including David Schwimmer, one of the lead characters in the critically acclaimed sitcom "Friends". Jonathan launched his acting career during his senior year of high school, when cast to portray David Sheinfeld in the episode "Son of Sheinfeld" of the comedy series "E/R", but which wasn't very popular and attracted little attention.Upon matriculating in 1985, Jonathan chose not to pursue a college degree, but to focus on his acting career.
Roles in movies
Jonathan has been credited with appearing in nearly 120 movies and TV series, and we are about to mention some of his most notable performances in this article.
He made his debut film appearance in 1985, when he portrayed Steven Schoonover in the sports comedy drama "Challenge of a Lifetime", which received mixed reviews, and a couple of his following roles were in the 1986 comedy "Brighton Beach Memoirs", the 1988 romantic sports drama "Stealing Home", and the 1991 thriller drama "Class Action".
He was praised for his portrayal of Jay Norman in the critically acclaimed 1992 fantasy horror comedy "Death Becomes Her" which starred Meryl Streep, Bruce Willis and Goldie Hawn, and follows a woman who wants to undergo a treatment which should make her immortal. The film was a big success, winning five awards including an Oscar, while it was nominated for 16 other awards.
Jonathan's following notable performance was in the 1998 adventure comedy "The Odd Couple II", written by Neil Simon, directed by Howard Deutch and which starred Jack Lemmon and Walter Matthau. The movie follows two men going on a trip to attend their childrens wedding.
The year 2006 saw him star as Barry in the romantic comedy "Coffee Date", written and directed by Stewart Wade, and which also starred Jonathan Bray and Wilson Cruz. The film follows a straight man's friendship with a gay man, and his family who believes him to be gay, too. It won two awards and was nominated for one other. In 2013, Jonathan portrayed Mr. Daniels in the romantic comedy drama "G. B. F.", which starred Michael J. Willett, Paul Iacono and Sasha Pieterse, and follows Tanner who has just become the gay best friend of three most beautiful girls at high school. It won three awards.
Three of Jonathan's most recent roles in movies have been in the 2018 biographical historical drama "Frank and Ava", the 2019 family drama "Pegasus: Pony with a Broken Wing", and the 2019 sports comedy "Benchwarmers 2: Breaking Balls".
Jonathan has recently been cast to portray Mr. Fuchs in the upcoming comedy "Growing up Gorman".
Roles in TV series
From 1984 to 1986, he portrayed Jonathan Maxwell in 16 episodes of the comedy "Gimme a Break!" created by Mort Lachman and Sy Rosen, and which starred Nell Carter, Lara Jill Miller and Kari Michaelsen. The series follows Nell who starts working as the housekeeper at the Kanisky's home, parenting police chief Carl's three daughters and his foster son. It was nominated for 14 awards including two Golden Globes.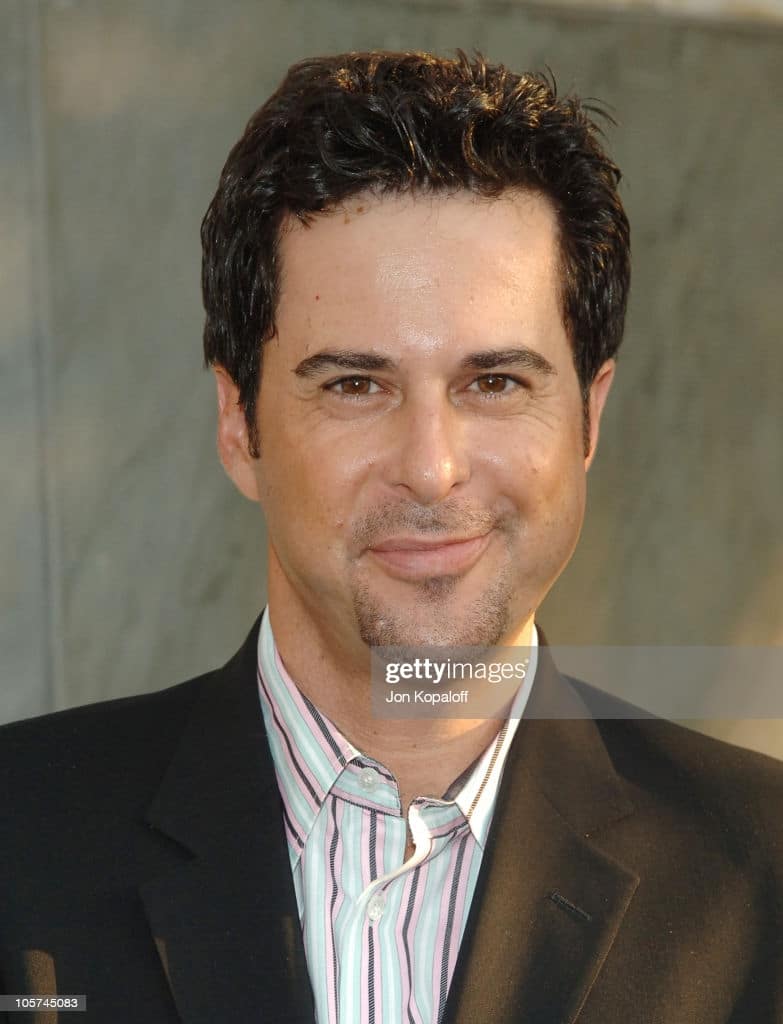 In 1994, Jonathan made his voicing debut lending his voice to Pugh in the episode "Don't Just Do It/Joined at the Hip" of the animated family horror "Aaahh!!! Real Montsters". He then went on to appear in single episodes of various series, including the sitcom "Friends" and the romantic comedy "Caroline in the City". In 1995, he was cast to star as Jonathan Eliot in the comedy "The Single Guy" created by Brad Hall, and which also starred Joey Slotnick and Ming-Na Wen. It follows a writer from New York trying to find women to date, and the series won three awards.
The year 2003 heard him voice the lead character Johnny Jenkins in all seven episodes of the animated comedy "Free for All", and Jonathan then continued to appear in single episodes of various series, including the romantic comedy "Miss Match", the action crime drama "CSI: Miami" and the comedy drama "Related".
2007 saw him cast to play Harry Kennison, the main character in the comedy "In Case of Emergency", while his next notable performance was in the 2011 comedy drama "Greek", which starred Clark Duke and Scott Michael Foster, and was nominated for seven awards. In 2013, Jonathan starred as Dr. John Lieberman in the drama "Monday Mornings", which follows five surgeons spending most of their time working. Two years later, he portrayed one of the lead characters, Harrison Marlowe in the comedy "Significant Mother", as well as Dr. Happy Gladner in another comedy "Getting On".
Three of Jonathan's most recent roles in TV series have been in four 2018 episodes of the science fiction thriller "Salvation", five 2019 episodes of the family comedy "No Good Nick", and the 2020 episode "Dream a Little Dream of Me" of the romantic action drama "Station 19".
Directing and producing
Jonathan has six producing credits – he served as the executive producer of the 2000 mystery crime movie "The Inspectors 2: A Shred of Evidence", then in 2012 he worked on the comedy film "Another Dirty Movie". The following year saw him produce the action crime horror "Self Storage" ,which received poor reviews, and his three other credits have been the 2014 comedy "The Opposite Sex", the 2015 family comedy "A Christmas Eve Miracle", and the 2017 romantic comedy "Andover".
Jonathan also has three directing credits – the movies "Another Dirty Movie" and "The Opposite Sex", as well as the 2015 episode "Get Forked" of the comedy series "Significant Mother".
Awards and nominations
Jonathan has been nominated for four awards, winning three.
In 2013, he won a Los Angeles Comedy Film Festival and Screenplay Competition Best Direction Award for Kickass Features for his performance in "Another Dirty Movie", and the following year saw him win a Hoboken International Film Festival Jury Award for Best Supporting Actor for the comedy "Snatched". In 2017, Jonathan was nominated for two Orlando Film Festival Awards, winning the Audience Choice for his performance in "Andover".
Wife Jennifer Finnigan
Jonathan met his future other half, Jennifer Finnigan at a barbecue in 2004, and they became engaged in the same year at Christmas. The two exchanged vows in front of their wide circle of friends and family members on 7 June 2007 on Mykonos island in Greece, and ten years later on 29 September 2017, Jennifer gave birth to their daughter Ella Jack Silverman. The family of three seems to be leading a happy life together in Los Angeles, California.
Jennifer Christina Finnigan was born in Montreal, Quebec, Canada, on 22 August 1979 – her zodiac sign is Leo and she holds Canadian nationality. She is an actress who is perhaps known best for her portrayal of Bridget Forrester in the soap opera "The Bold and the Beautiful", for which she won three Daytime Emmy Awards, and a couple of her other notable performances have been in the crime series "Close to Home", the comedy series "Better with You", and the political drama series "Tyrant".
Neither Jennifer nor Jonathan have talked about any other people they might had dated before meeting each other, and as of January 2021, Jonathan is married and has one daughter.
Hobbies and other interests
Jonathan has been doing charity work since he launched his acting career.
Love you @joshstolberg It's been an honor being the Hector Elizondo to your Garry Marshall! Can't wait for the next one ❤️ https://t.co/7tFJL96V1G

— Jonathan Silverman (@jonny_silverman) October 31, 2020
He also supported the first advertising campaign encouraging people to donate to Jewish organizations – the campaign featured many popular Jewish TV stars, such as the actors Kevin Weisman and Greg Grunberg, and the actress Marlee Matlin.
Jonathan was quite sporting during his 20s and 30s as he had several training sessions at the gym each week, and played various sports with his friends including tennis and soccer. He seems to only be interested in playing golf nowadays.
He has his own favorite actors and actresses, some of whom are Johnny Depp, Natalie Portman and Angelina Jolie, and a couple of his favorite movies are the franchise "Pirates of the Caribbean", "Black Swan" and "Leon: The Professional".
Age, height and net worth
Jonathan's age is 54. He has short brown hair and brown eyes, his height is 6ft (1.84m) and he weighs around 170lbs (77kgs).
As of January 2021, his net worth has been estimated at over $3 million.