• Tamsin Egerton is a 32-year-old British actress
• She is best known for her roles in films such as "Keeping Mum", "St. Trinian's" and "Camelot"
• As of 2021, her net worth is estimated to be around $1 million
• She was born into a family of four in Portsmouth, England
• She is in a long-term relationship with actor Josh Hartnett and the couple have three children together
Who is Tamsin Egerton?
Tamsin Olivia Egerton-Dick was born on 26 November 1988 under the zodiac sign of Sagittarius in Hampshire, England. She is a 32-year-old actress, probably best recognized for landing the role of Holly Goodfellow in the black comedy film "Keeping Mum" (2005), playing Chelsea Parker in the comedy film "St. Trinian's" (2007), and featuring as Guinevere in the Starz fantasy historical drama series "Camelot" (2011).
How rich is she, as of now? Tamsin Egerton Net Worth
As of early 2021, Tamsin Egerton's net worth is close to $1 million, acquired through her successful involvement in the world of acting as a professional actress, who has worked on 38 television and film projects since she launched her career in the early 2000s.
Early Life, Parents, Nationality, Ethnicity, Educational Background
Tamsin Egerton spent her early years in her hometown of Portsmouth, where she was raised with an elder sister named Sophia, by their father, businessman Thomas Egerton Dick, and mother, Nicola 'Nicky' Egerton-Dick. She holds British nationality and belongs to White Caucasian ethnic group. Tamsin started acting at the age of six when she joined a local youth theater alongside her sister. She went to the independent Ditcham Park School in Hampshire, and while there, she was bullied because she was already an actress.
Career Beginnings
According to her IMDB account, Tamsin Egerton made her debut appearance in 2001, with the role of young Morgaine in the TNT fantasy drama mini-series "The Mists Of Avalon".
During the same year, she featured in the music video for Stina Nordenstam's song "Everyone Else In The World", and performed as Mary Lennox in the Royal Shakespeare Company's production of the musical "The Secret Garden".
In 2002, she had a part as Betzy Balcombe in the France 2 historical mini-series "Napoléon", after which she was cast as Princess Elenora / Sir Knight in the CITV children's comedy series "Sir Gadabout: The Worst Knight In The Land" from 2002 to 2003. She then landed the roles of Kate Dickens in the made-for-TV semi-biographical film "Hans Christian Andersen: My Life As A Fairytale" (2003), and Miranda Helhoughton in the made-for-TV mystery crime drama film "Sherlock Holmes And The Case Of The Silk Stocking" (2004).
Rise to Fame
Tamsin's film debut came when she took the role of Holly Goodfellow in the 2005 black comedy film "Keeping Mum", alongside Rowan Atkinson and Maggie Smith. It was followed by her portrayal of Sarah in the 2006 comedy-drama film "Driving Lessons", written and directed by Jeremy Brock. During the same year, she landed the role of Katrina in the fantasy epic film "Eragon", but her scenes were deleted, and then appeared as Patti Feathers in the episode "A Species Of Revenge" of the BBC One detective fiction-comedy series "Mayo", and Hannah Duncan in two episodes of the BBC One crime drama series "Silent Witness".
In 2007, Tamsin featured as Zoë in the short drama film "Earthquake", and played Tiffany in the made-for-TV comedy film "The Abbey". Later that year, she came to prominence with the role of Chelsea Parker in the comedy film "St. Trinian's", next to Talulah Riley and Rupert Everett. She would later reprise the role in its sequel, entitled "St. Trinian's II: The Legend Of Fritton's Gold" (2009). In the same year, she guest-starred as Imogen in the episode "Siren: Part 1" of the ITV police procedural drama series "Trial & Retribution", played Flora in the thriller film "Knife Edge", and took the title role in the made-for-TV romantic drama film "Octavia".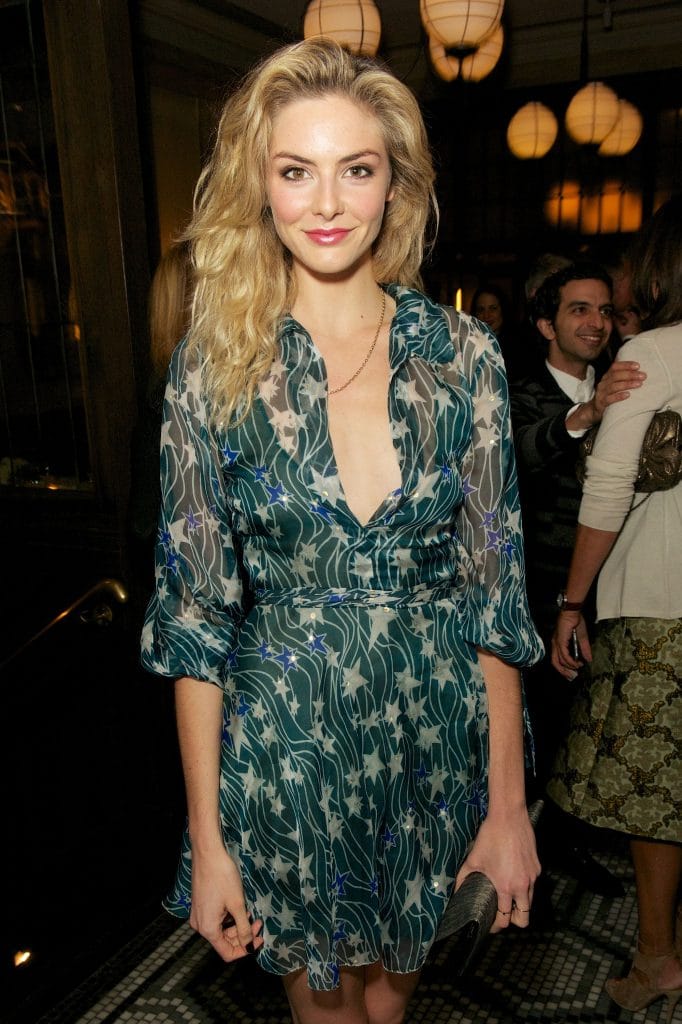 Continued Success
In 2010, Tamsin Egerton was cast as Butch Beausoleil in the BBC drama mini-series "Money", after which she played Cassandra in the British-American crime thriller film "4.3.2.1." alongside Emma Roberts, and portrayed Clarisse in the comedy-drama film "Huge". During the same year, she had a part as Daisy in the comedy film "The Story Of F***", and made an appearance in the episode "Dogs Don't Do Ballet" of the CITV children's series "Bookaboo".
Afterwards, Tamsin landed the role of Georgie in the romantic comedy sports film "Chalet Girl", along with Felicity Jones and Ed Westwick, and starred as Guinevere in the Starz fantasy historical drama series "Camelot ", both in 2011.
Two years later, she appesred as Nancy Spungen in an episode of the Sky Arts comedy sketch show "Psychobitches", and played Fiona / Amber in the biographical comedy-drama film "The Look Of Love". She then took the roles of Ashley in the Spanish thriller film "Grand Piano", Delilah in the made-for-TV crime drama film "The List", and voiced Lara in the Spanish animated fantasy film "Justin And The Knights Of Valour", all in 2013 as well.
Further Work
In 2014, Tamsin played Ophelia in the biographical comedy-drama film "Queen And Country", written and directed by John Boorman, and portrayed Sally in the romantic comedy film "Love, Rosie", alongside Lily Collins and Sam Claflin.
She then had a part as Laura Fennel in the romance time travel adventure film "The Lovers", next to her boyfriend Josh Hartnett, and took the role of Claudia in the American made-for-TV biographical drama film "Killing Jesus", both in 2015. Thereafter, she starred as Carla Barnes in the 2016 action comedy film "The Brothers Grimsby", and portrayed Fiona Miller in the 2019 drama film "Balance, Not Symmetry", written and directed by Jamie Adams.
Appearance and Vital Statistics
Tamsin Egerton has long blonde dyed hair and hazel eyes. She stands at a height of 5ft 10ins (1.78m), while her weight is around 120lbs (54kgs), with vital statistics of 32-23-33, bra size 32B. Her dress size is 2 (US), and shoe size 10 (US).
Personal Life – Relationship with Josh Hartnett
Tamsin Egerton became romantically involved with famous American actor Josh Hartnett in August 2012, and they went public with their romance in the following year. They now have three children, their first child, a daughter named Thisbe, on 25 November 2015, then another daughter named Roxanna on 1 July 2017. The couple welcomed their third child, whose name remains a mystery, in late 2019. The family of five currently resides in Surrey, England.