• Kami Cotler is a 56-year-old former actress and educator with an estimated net worth of over $300,000 (mid-2021).
• She was born and raised in Long Beach, California, USA, and has a brother named Jeff Cotler.
• She is best known for her roles in "The Waltons", "Me and the Chimp", and "The Homecoming: A Christmas Story".
• Kami is also a Vice-Chairperson of the Ocean Charter School board of trustees and a member of the Board of the American Montessori Society.
• She is married to Kim Howard and has two children, Cotton and Callan Freya Howard.
Who is Kami Cotler?
Kami Ann Cotler was born on 17 June 1965 under the zodiac sign of Gemini, in Long Beach, California USA. She's a 56-year-old former actress, probably still best recognized for landing the role of Kitty Reynolds in the CBS sitcom "Me And The Chimp" (1972), and featuring as young Elizabeth Walton in the CBS historical drama series "The Waltons" (1972-1981). Kami is also known as an educator.
How rich is she, as of now? Kami Cotler Net Worth
As of mid-2021, Kami Cotler's net worth is estimated at over $300,000, acquired largely through her successful involvement in the world of entertainment as a professional actress, who garnered over ten television and film acting credits during her career which lasted from 1971 to 1997. She has also increased her wealth through her career as an educator, and other business endeavors.
Early Life, Parents, Siblings, Nationality, Ethnicity, Educational Background
Kami Cotler spent her early year in Long Beach, where she was raised by her parents; however, the names and professions of her parents haven't been revealed to the public, but it's known that she has a brother named Jeff Cotler. She holds American nationality and belongs to White Caucasian ethnic group. Regarding her education, Kami matriculated from a local high school, and then enrolled into the University of California, Berkeley, from which she graduated with a BA degree in Social Sciences, and then obtained her teaching credential.
Career Beginnings
Kami Cotler started pursuing her career as a professional actress back in the early 1970s, when she made her debut appearance with the main role of Elizabeth Walton in the CBS family drama film "The Homecoming: A Christmas Story" (1971), which inspired "The Waltons" TV series. It was followed by her portrayal of Wendy Craddock in the 1972 made-for-TV crime drama film "The Heist", alongside Christopher George and Elizabeth Ashley. During the same year, she was selected to play Kitty Reynolds in the sitcom "Me And The Chimp", created by Garry Marshall and Thomas L. Miller, which ran on CBS for just one season.
Rise to Stardom
Kami Cotler gained worldwide recognition when CBS created a series based on the same characters of "The Homecoming: A Christmas Story", since it had much success and received three Primetime Emmy Award nominations. So, she reprised the role of Elizabeth Walton in the sitcom entitled "The Waltons", which was broadcast for nine seasons from September 1972 until it was canceled in June 1981. It was based on the novel "The Homecoming" written by Earl Hamner Jr. and follows the story of a family in Virginia during the 1930s worldwide economic depression and World War II.
The series won a Primetime Emmy Award for Outstanding Drama Series in 1973. Following its cancelation by CBS, NBC aired three TV film sequels in which Kami reprised her role – "A Wedding On Walton's Mountain", "Mother's Day On Walton's Mountain" and "A Day For Thanks On Walton's Mountain". The other three sequels, "A Walton Thanksgiving Reunion" (1993), "A Walton Wedding" (1995), and "A Walton Easter" (1997), were broadcast on CBS.
Retirement from Acting
Thereafter, Kami Cotler became inactive in the search for new roles, and moved her focus to education.
However, she made an appearance as herself in the 2010 documentary special "A Walton's Family Reunion" and then briefly returned to acting in 2018 when she took a small role in the made-for-TV romantic drama film "Christmas On Honeysuckle Lane", but it went uncredited.
Career as an Educator
Speaking about her profession as an educator, Kami Cotler started her teaching career right after her graduation, when she landed a job in a small rural village in the Blue Ridge Mountains, near Charlottesville in Virginia. There, she taught in ALPHA, a program for at-risk high school students.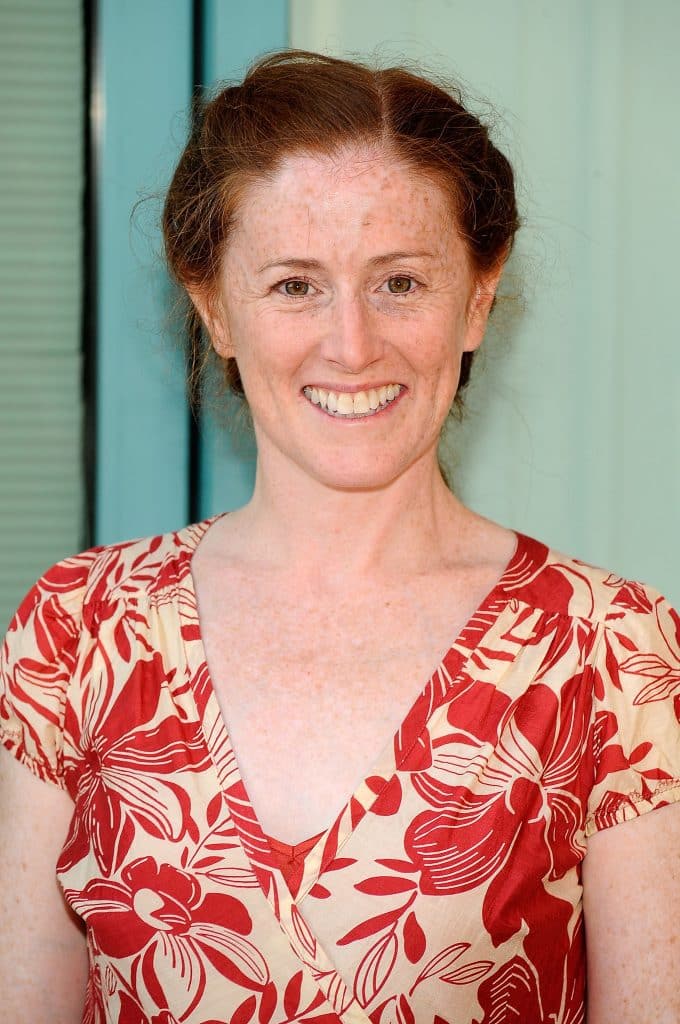 In 2001, Kami returned to California and took a job as a teacher of ninth grade at Environmental Charter High School, located in Lawndale. She ended her stint there three years later, and moved to Ocean Charter School where she served as one of the directors, and held the position until 2007, when she came up with an idea to launch her own educational consulting business, through which she worked with developing charters and families who choose to homeschool their children. Kami was also the founding Principal of Environmental Charter Middle School in Los Angeles County.
Other Endeavors
When it comes to her experiences outside acting and education, Kami Cotler was the owner of a boutique travel company. She also ran an internship at IBM, and managed a café in San Francisco, California. Furthermore, Kami now serves as a Vice-Chairperson on the Ocean Charter School board of trustees. She is a member of the Board of the American Montessori Society, which promotes the Montessori method of education in public and private schools.
Appearance and Vital Statistics
Kami Cotler has long ginger hair and hazel eyes.
She stands at a height of 5ft 6ins (1.68m), while her weight is around 123lbs (56kgs). Information about her vital statistics, bra, dress and shoe sizes isn't available.
Personal Life
Kami Cotler is a married woman, and the name of her husband is Kim Howard. The public isn't aware of how long they have been together, but they're the parents of a son named Cotton, and a daughter named Callan Freya Howard. The family's current residence is in Virginia.