Who is Kayvan Novak?
Kayvan Novak is a British voice, television and film actor, and comedian, who is perhaps still best known to the world as the co-creator of the comedy series "Fonejacker" (2006-2008), and most recently as Nandor the Relentless in the TV series "What We Do in the Shadows", in addition to several other roles that he has secured so far in his award-winning acting career.
Kayvan Novak Wiki: Age, Childhood, and Education
Kayvan Novak was born on 23 November 1978 under the Sagittarius zodiac sign in Cricklewood, London, England. The son of Iranian parents, Kayvan is proud of his Iranian culture and visits his relatives in Tehran, Iran every summer.
He was expelled from secondary school and was a difficult child, but was later educated at the private Highgate School. After matriculation, Kayvan enrolled at the Fine Arts College in Hampstead, and then attended one of the leading drama schools in Britain, the Webber Douglas Academy of Dramatic Art.
Career Beginnings
He grew up watching '80s television shows such as "The A-Team", "Nightrider", and "CHiPs", which sparked interest to become an actor himself. He loved making people laugh, and so became interested in improvisation comedy. However, Kayvan's career started in the early 2000s with typecast roles of Middle Eastern terrorists and Turkish pimps.
One such role was in the TV series "The American Embassy" in 2002, which is his acting debut. The same year, he was Amir Sadati in the TV series "Family Affairs", and in 2003 he was Craig Board in the TV series "Trial & Retribution".
The following year, he was cast in his first recurring role, as Reza Abbasi in the daytime soap opera "Holby City".
Rise to Prominence
However, in 2005 he teamed up with television writer and director Ed Tracy to create the prank call show "Fonejacker". The pilot episode was aired as a part of Channel 4's "Comedy Lab" strand. The premiere showcasing was rather successful and accepted by the public, which granted Kayvan and his co-workers a Christmas special and a six-part series.
"Fonejacker" became a popular show,and aired for a total of 13 episodes from 2007 to 2008, earning Novak a BAFTA TV Award in the category for Best Comedy Programme. In 2010 he announced the spin-off of "Fonejacker", entitled "Facejacker", in which he portrayed many characters in various situations, including Terry Tibbs, who featured in both "Fonejacker" and "Facejacker".
In addition to his own shows in the 2000s, he also starred in the Academy Award-winning thriller film "Syriana" (2005), co-starring George Clooney, Matt Damon and Amanda Peet. His next prominent role was as Waj in the comedy crime-drama film "Four Lions" (2010), for which he won the British Comedy Award in the category for Best British Comedy Performance in Film.
The following year he starred in the short-lived but critically acclaimed comedy series "Sirens", while in 2013 he guest-starred in the TV series "Skins".
Continued Success
Kayvan was then Bejan in the romantic comedy film "Cuban Fury", which starred Nick Frost, Rashida Jones and Chris O'Dowd, and in 2015 he co-created the TV mini-series "Asylum" with Tom Thostrup, and starring Ben Miller, Niky Wardley and Dustin Demri-Burns. The same year he was the lead in the comedy series "SunTrap", alongside Bradley Walsh and Emma Pierson, while in 2016 he portrayed Tom in Alice Lowe's award-winning comedy crime-drama film "Prevenge".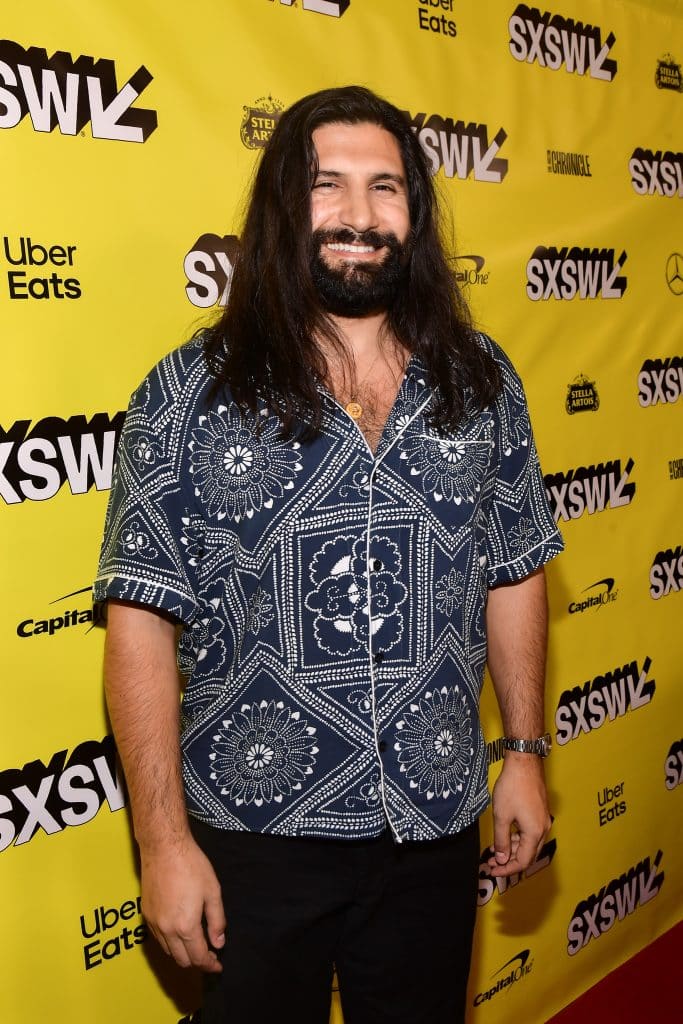 Three years later, Kayvan appeared in the comedy action-adventure film "Men in Black", with Chris Hemsworth in the lead role, and the same year, he was selected for the part of Nandor in the Primetime Emmy Award-nominated TV fantasy horror-comedy series "What We Do in the Shadows" (2019-2020), in which he co-starred with Matt Berry and Natasia Demetriou.
Most recently, Kayvan portrayed Roger in the comedy-crime film "Cruella", with Emma Stone in the lead role.
Kayvan has launched the podcast "All New Fonejacker Podcast" in 2021, which is available through Amazon Audible.
Voice Actor
Additional to his extensive on-screen work, Kayvan is known for his voice-over abilities.
His debut as a voice actor came in 2005 as the voice of Victor Quartermaine in the video game "Wallace & Gromit: The Cruse of the Were-Rabbit". The following year he voiced several characters in the video game "Miami Vice: The Game", and in 2010 he lent his voice to Fluffy, Slim and Seagull in the animated film "A Turtle's Tale: Sammy's Adventures". In 2015 he signed up to provide voices for several characters in the animated series "Danger Mouse", which lasted until 2019, while also in 2015 he started lending his voice to a few characters in the animated series "Thunderbirds Are Go". Furthermore, from 2016 to 2017 he was the voice of Betty and Throckmorton in the animated series "Counterfeit".
Most recently, he voiced Rex Licardo, a character in the popular animated series "Archer" (2020).
Personal Life, Marriage, Wife, Children
Kayvan Novak is a married man; his wife is actress Talitha Stone, best known to the world for her role in the soap opera "Emmerdale". The two have been together since 2016, but there is no information about when they married. They don't have children.
Net Worth
As of mid- 2021, Kayvan Novak's net worth has been estimated at over $4 million, earned through his successful career as an actor and voice actor, during which he has secured more than 70 film and TV credits to his name, all of which have added to his wealth.
Appearance and Vital Statistics
The award-winning actor has dark brown eyes and black hair. He stands at a height of 6ft 1ins (1.85m), but his weight and other vital statistics are unknown, though he has an athletic figure.
Hobbies, Interests, Trivia
Kayvan and his wife Talitha are avid animal lovers, and own a dog and cat as their pets, often sharing pictures of their favorite animals on Instagram account.
Although born in London, Kayvan is fluent in Persian (Farsi).
He is a soccer enthusiast and a huge supporter of the Liverpool F.C.
Kayvan is a foodie and loves exploring new cuisines. He also has hopes of launching his own cooking show "The Kayvan Novak Guide to Persian Cookery"; his favorite dish is khoresht fesenjan, which is made with pomegranate and walnuts.