• Kevin Chamberlin is a Tony Award-nominated actor and singer
• He rose to fame with roles in several plays, including "Seussical" and "The Addams Family"
• He attended high school in Moorestown, New Jersey and obtained a Bachelor of Fine Arts in acting from Rutgers University's Mason Gross School of Arts
• He starred in the TV comedy series "Jessie" from 2011-2015 and has since had numerous other on-screen roles
• He is an openly gay man, who was in a relationship with actor Jonathan Adams and singer/actor Christopher Wright
Who is Keven Chamberlin?
Kevin Chamberlin is a Tony Award-nominated actor, and singer who rose to fame with roles in several plays, including Horton in "Seussical" (2001), and Uncle Fester of "The Addams Family", and on-screen in the role of Bertram Winkle in the TV comedy series "Jessie" (2011-2015), in addition to numerous other appearances.
Early Life, Siblings, Education
Kevin Chamberlin was born on 25 November 1963, in Baltimore, Maryland USA, into an American family, but there's no information about the names of his parents, and whether he has siblings or not. Nine years after his birth, the family moved to Moorestown, New Jersey where he attended high school.
Celebrating the 20th Anniversary of "Seussical" opening on Broadway! https://t.co/auFKpVcGJm

— Kevin Chamberlin (@kevinchamberlin) December 1, 2020
It was during elementary school that he became interested in acting, and was featured as Huck Finn in the production of "Tom Sawyer". He continued to feature in school plays, and after high school matriculation, he enrolled at Rutgers University's Mason Gross School of Arts in New Brunswick, from which he obtained a Bachelor of Fine Arts in acting.
Stage Career
Kevin started his career in theaters, and in the '90s made a couple of notable Broadway appearances, including in "My Favorite Year" in 1992. After this, he continued to star in a number of other plays such as "Dirty Blonde", which garnered him his first Tony Award for Best Featured Actor in a Play, and also a Drama Desk Award for Outstanding Actor in a Play; unfortunately, both awards slipped out of his hands.
The following year, he repeated the feat with the role in "Seussical", while the third Tony and Drama Desk Award nominations came in 2010 for the role of Uncle Fester in the play "The Addams Family". In addition to these appearances, Kevin has featured in "The Ritz", "Abe Lincoln in Illinois", and most recently as the Wizard of Oz in the play "Wicked" from 2018 to 2019.
Career on Screen
Kevin made his first on-screen appearance in the TV series "Reading Rainbow" (1991), starring LeVar Burton, and three years later he portrayed Audubon Poulet in the TV series "Ghostwriter", appearing in four episodes of the award-winning family-fantasy series.
The following year he had his first major role on screen, as Charles Weiss, an NYPD bomb disposal expert in the action-thriller film "Die Hard: With a Vengeance", starring Bruce Willis, Jeremy Irons, and Samuel L. Jackson. Before the decade ended, Kevin made several other notable appearances, including in the romantic comedy film "In & Out" (1997), and in the gay-themed comedy film "Trick" (1999).
The 2000s
The beginning of the 2000s was rather fruitful on screen for the Broadway star, as he had his first starring role as Wayne in the romantic comedy film "Herman U.S.A" (2001). Kevin continued to be rather busy, lining up roles one after another – in 2002 he had a minor role in the Academy Award-winning crime-drama thriller film "Road to Perdition" (2002), starring Tom Hanks, Tyler Hoechlin, and Rob Maxey, then in 2003 guest-starred in the popular TV series "Fraiser", and also appeared in "Nip/Tuck".
The following year he was Mr. Scanlon in the film "Christmas with the Kranks" (2004), and Harold Speck in the horror-mystery film "Suspect Zero". Furthermore, he was Marty in the award-winning crime-thriller film "Lucky Number Slevin" in 2006, with Josh Hartnett, Ben Kingsley, and Morgan Freeman in the lead roles.
Kevin then lent his voice to several characters in the animated comedy musical "Queer Duck: The Movie" (2006), while in 2007 he portrayed Aron Malsky in the sci-fi fantasy-drama series "Heroes", and had a role in the short-lived comedy-drama series "State of Mind" (2007). Before the 2000s ended he played Jackson Spiers in the biopic about the creation of Woodstock, entitled "Taking Woodstock" (2009) and starring Henry Goodman, Edward Hibbert, and Demetri Martin.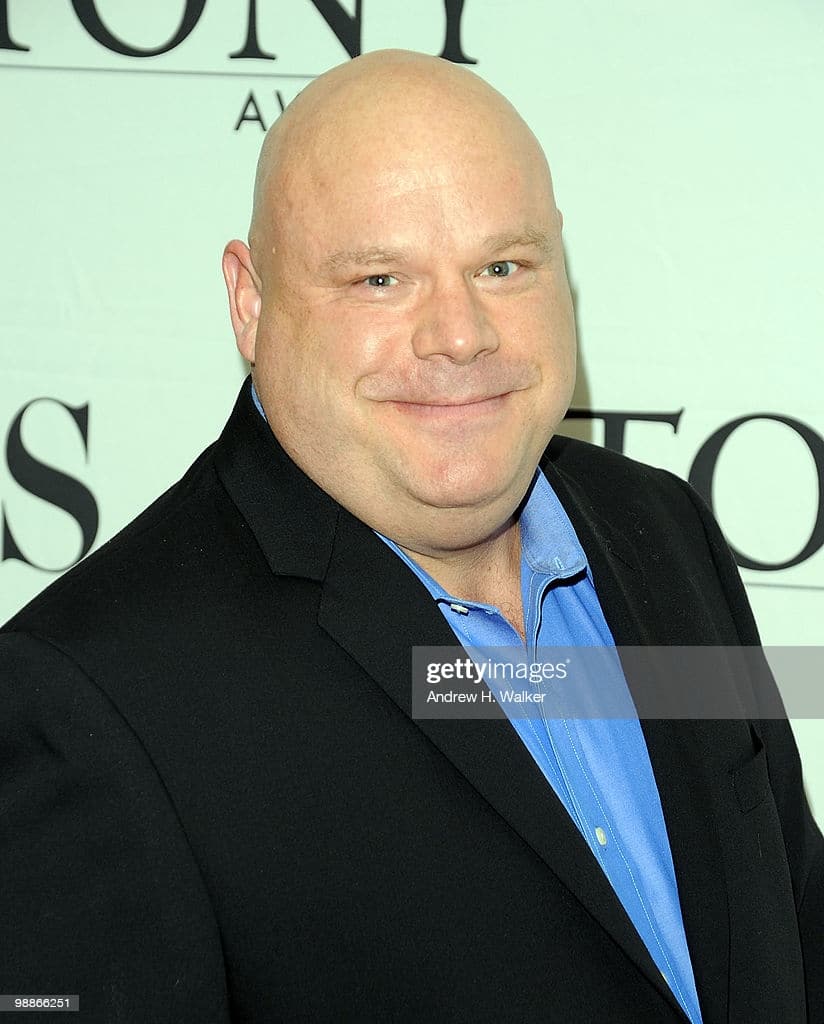 "Jessie" and Further Success
In 2011 he secured the role of his career, as Bertram Winkle in the TV comedy series "Jessie", about a Texan teen girl who moves to New York City, and instead of pursuing her dreams, she becomes a nanny to four children. Kevin starred in all 98 episodes alongside other stars of the series, Debby Ryan, Peyton List and Cameron Boyce among others.
Following the end of "Jessie", Kevin continued his career quite successfully, firstly appearing as a guest star in the popular TV comedy series "Modern Family", and then in the romantic comedy film "A Christmas Melody" (2015), directed by Mariah Carey. After this, he played Frank in the TV series "Grace and Frankie" (2017), while in 2018 he appeared in the TV series "A Series of Unfortunate Events".
In recent years, Kevin was the voice of Uncle Tony in the animated film "Wonder Park" (2019), while the same year he co-starred in the horror film "The Nightmare Gallery", next to Amber Benson and Matt Devine. Most recently he was Sheldon in the Golden Globe Award-nominated musical "Prom", starring Meryl Streep, James Corden and Nicole Kidman.
TikTok Sensation
Kevin, a heavy TikTok user, joined the cast of the TikTok musical "Ratatouille" as Auguste Gusteau, alongside other stars such as Adam Lambert and Wayne Brady. The musical was based on the animated film of the same name from 2007, and the stream lasted for 72 hours, starting on 1 January 2021.
The actors repeated the feat on January 10, and raised over $2 million in total for The Actors Fund, from more than 350,000 viewers.
Death Rumors
Back in June of 2019, Kevin was a victim of a death hoax. News of his supposed death spread rapidly, citing several causes, including cardiac arrest. However, Kevin is very much alive and still appearing as an actor both on screen and stage.
Kevin Chamberlin Net Worth
As of early 2021, Kevin Chamberlin's net worth has been estimated to be around $2 million, earned through his successful career as an actor, during which he has secured more than 65 acting credits on screen, and a number of appearances on stage.
Personal Life, Wife, Married? Single?
When it comes to his love life, Kevin is openly gay. He was in a relationship with actor Jonathan Adams from March 2012 to August of the same year, then a few months later entered into a relationship with singer/actor Christopher Wright, which lasted from December 2012 until November 2016. Since then, Kevin has been single, and hasn't talked about his love life.
Appearance and Vital Statistics
This Broadway star is bald and has blue eyes. He stands at a height of 5ft 10ins (1.78m), while he weighs approximately 260lbs (118kgs). His vital statistics aren't available at the moment.