• Khalil Kain is an American actor and film producer
• He is best known for his role as Raheem Porter in the film "Juice" (1992) and as Darnell Wilkes in the TV series "Girlfriends" (2001-2008).
• He has a black belt in the Korean martial art of Hapkido.
• Khalil Kain has a net worth of over $1 million.
• He is married to Elise Lyon and they have two children, Luka and Noe Jae.
Who is Khalil Kain?
Khalil is an American actor and film producer, perhaps still best known to the world as Raheem Porter in the film "Juice" (1992), and as Darnell Wilkes in the TV series "Girlfriends" (2001-2008), among several other notable roles that he's secured in his career.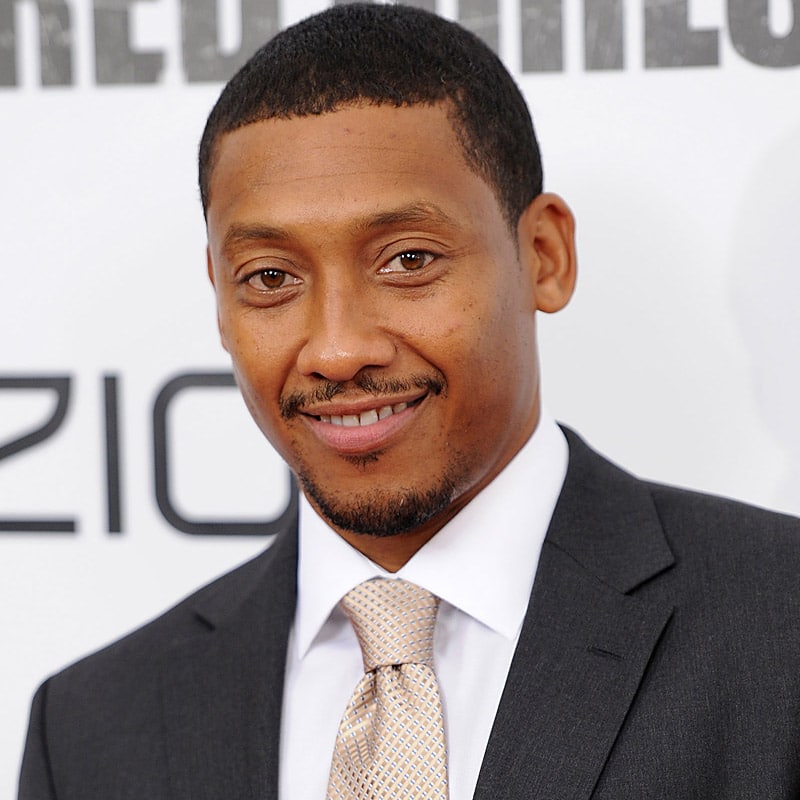 Khalil Kain Wiki: Age, Childhood, and Education
Khalil Kain was born on 22 November 1964 in New York City, USA, the son of Gylan Kain and his wife, June, ff African-American and Chinese ancestry. He went to Hunter College High School in New York, and later relocated to California, where he went to Foothill High School, matriculating in 1983. He then enrolled at New York University, majoring in film studies.
Career Beginnings and Immediate Success
Khalil Kain started his career in 1992, with the role of Raheem in the action crime-drama film "Juice", about four teenagers who are caught in the eternal battle between power and happiness, co-starring Omar Epps, Tupac Shakur and Jermaine Hopkins. Khalil received wide praise for his work on the film, which made him quite popular rather early in his acting career.
Two years later, he portrayed PVT. Roosevelt Nathaniel Hobbs in the comedy-drama film "Renaissance Man", starring Danny DeVito, Gregory Hines, and James Remar.
In 1995, he starred in the television action-drama movie "Zooman", and then in the drama movie "Divas", alongside Nicole Ari Parker and Tammy Townsend.
He started the second half of the decade with television roles, such as Lance Battista in the TV comedy series "Lush Life", while in 1997, he was Marvin Cox in the award-winning Theodore Witcher's romantic drama film "Love Jones", which starred Larenz Tate, Nia Long, and Isaiah Washington.
In 1998 he featured in the television drama movie "Free of Eden", with Sidney Poitier, Sydney Tamiia Poitier and Phylicia Rashad, about a young African-American girl who is looking for a good tutor, hoping that education will help her escape from poor housing projects.
He ended the decade with a few roles, including the lead in the television crime-drama movie "Execution of Justice", with Peter Coyote and Tim Daly as co-stars.
The 2000s
He began the new decade with a role in the biopic "Ali: An American Hero" about Muhammad Ali, with David Ramsey in the role of one of the greatest boxers in the history of the sport. The following year, he was Patrick in the crime-horror film "Bones", starring Snoop Dogg, Pam Grier, and Michael T. Weiss, about a man who is killed, and 20 years later returns as a ghost to revenge his death.
The same year, Khalil secured one of the major roles in his career – he replaced Flex Alexander as Darnell Wilkes in the Primetime Emmy Award-nominated comedy series "Girlfriends", as Alexander left the show to focus entirely on the sitcom "One on One". His character is the husband of Golden Brooks, portrayed by Maya Denise Wilkes. Khalil starred in 55 episodes of the popular series, which launched him to stardom.
He wasn't very active in pursuit of other projects while working on "Girlfriends", but starred with Flex Alexander in the film "Gas" in 2004, while in 2005, he was Gene in the film "Complete Guide to Guys".
His next big role was as a Pimp in the award-winning crime-drama film "Paradise Broken", which tells the story of two drug addicts and their adventures, co-starring Dante Basco and Nadine Nicole.
After a string of one-time appearances in such series as "Person of Interest" and "Blue Bloods", in 2017 Khalil starred in the action-drama film "Misguided Behavior", co-starring Clifton Powell and Carl Anthony Payne II.
The same year, he co-starred with Alonzo Herran JR and Ekow Yankey in the action thriller film "The Fearless One" about Cody, a top martial artist who is rebuilding his life after a tragic family event.
Zakia and Miriam close in for the kill … Khalil Kain Leticia Jimenez Eddie Davenport UMC-Urban Movie Channel Michael Mayhall Honesty Edwards Check it out … https://umc.tv/bronxsiu/

Posted by Bronx SIU on Thursday, April 18, 2019
He was nowhere to be seen in 2018, but in 2019 Khalil returned with a guest-starring role in the TV action thriller-drama film "Bronx SIU", with Brian White, Denise Boutte and Shanti Lowry in the lead roles.
In 2020, Khalil starred in the award-winning romantic comedy-drama film "Coming to America", alongside Nana Ama McBrown and David Dontoh.
He was quite busy in 2021, working on multiple projects starting with the comedy-drama film "Faceblocked", written and directed by Noon Bornstar, who also co-starred in the film. Next, he featured in the short-drama film "Homegoing", written and directed by Carlton Daniel, while he also appeared in the award-winning thriller-drama film "Caged Bird", which starred Kamil McFadden, Bentley Green and Christian Menace.
Recently, Khalil featured in the drama film "The Millennial", which he wrote and directed with the help of Aleshia Cowser Jackson, about a young privileged African-American who has finished a prestigious university and starts looking for a job in his field, but life isn't what he thought it would be.
Moreover, Khalil starred in Shannon Washington's "The Bricks" alongside Dee Hill and Brandy Specks, about an undercover detective who tries to bring down Houston's drug kingpins.
He's now working on several projects, including the TV crime-drama series "Be Someone", scheduled to premiere in February 2023, while he's also scheduled to star in the drama film "Love Trap", now in post-production.
Net Worth
According to sources, Khalil Kain's net worth is estimated at over $1 million, as of early 2023.
Personal Life, Marriage, Wife, Children
Khalil Kain is married to Elise Lyon – according to reports, she's a New York-based artist born in Evansville, Indiana. She uses stitching as a way to express herself and the fibers in her canvas. Unfortunately, there is no information about when the two married, but it's known that they have two children, Luka and Noe Jae.
Khalil Kain is a mixed martial artist and has a black belt in the Korean martial art of Hapkido.
Appearance and Vital Statistics
Khalil Kain has black hair and brown eyes, stands at a height of 6ft 1in (1.85m), while he weighs approximately 150lbs (67kgs). His vital statistics are unknown, though he has an average figure.