• American actor best known for roles in Veronica Mars, The Outsiders, and Smallville
• Born in 1986 in West Chester, Pennsylvania, of Jewish descent
• Starred in successful horror movies such as Jennifer's Body and Nightmare on Elm Street
• Co-founded the production company Minutehand Pictures with Oliver Thompson and Bay Dariz
• Estimated net worth of $5 million as of mid-2021
Who is Kyle Gallner?
Kyle Steven Gallner is an actor, perhaps best recognized for roles in the series "Veronica Mars", "The Outsiders", and "Smallville". He is additionally known for starring in several successful horror movies, such as "Jennifer's Body", "The Haunting in Connecticut", and the remake of "Nightmare on Elm Street". Kyle was born under the Zodiac sign Libra on 22 October 1986, of Jewish descent, in West Chester, Pennsylvania, USA.  He holds American nationality, and as of 2021, he is 35 years old.
Early Life and Family
Kyle was born to parents Mary Jane and Larry Gallner, and grew up with three siblings, Eva, Samantha and Jack.
Reportedly, his sister Eva tried to launch an acting career, auditioning for various roles, while Kyle followed in her footsteps. Kyle attended West Chester East High School, but after matriculation, he relocated to Los Angeles to pursue an acting career.
Career
Kyle made his debut in 2000, appearing in an episode of the crime series "Third Watch", followed by a minor role in the comedy movie "Wet Hot American Summer". After making a short appearance in the procedural crime series "Law &Order: Special Victims Unit", he portrayed the character of young Dave in the romantic drama movie "Finding Home". The following years saw Kyle bouncing between minor appearances in various TV series, such as "Touched by Angel", "Smallville", and "The District".
In 2005, he made a guest appearance in the legal drama series "Judging Amy", and starred in the psychological thriller movie "Red Eye", opposite Rachel McAdams and Cillian Murphy. The latter proved to be a huge commercial success, additionally earning several nominations for Teen Choice, Saturn, and MTV Movie Awards.
After starring in TV series such as "Jack & Bobby" and "Skater Boys", Kyle landed his breakthrough role as Cassidy "Beaver" Casablancas in the teen mystery series "Veronica Mars". He initially appeared in the last three episodes of the first season, but continued his role as one of the main characters in the second season. Following atrocious discoveries, Cassidy dies by suicide in the finale of the second season.
The show was quite a success, running for four seasons and receiving critical acclaim, and the title of "critical darling".
Following his notable portrayal of Cassidy, he continued his pattern of making guest appearances in TV shows, such as "Close to Home", "Bones", and "Four Kings". In 2006 he portrayed Jason Embry in the drama series "Big Love", starring in the first and second seasons. Additionally, he transitioned to the horror/ thriller genre, appearing in various productions including "Danika", "Sublime", and "Red.
After starring in the series' "Medium", "The Closer" and "Law & Order: Special Victims Unit", in 2006 he scooped the recurring role as Reed Garett in the procedural crime series "CSI: NY", appearing from the third season through six season.
In 2008, he made a guest appearance in an episode of the drama series "Life", and starred as the recurring character Lloyd Denton in the seventh season of the crime drama series "The Shield".
His other roles
The following years saw Kyle appearing in several successful horror movies, including "The Haunting in Connecticut" and "Nightmare on Elm Street". 2011 was a very busy year for Kyle, who appeared in various movies such as "Little Birds", "Cougars, Inc.", and "Red State".
After making a minor appearance in "Criminal Minds", he portrayed Owen in the romantic movie "Smashed" opposite Marry Winstead and Aaron Paul. In 2012 he starred in the YouTube series entitled "Jan" on the Wigs web channel.
The following year he appeared in "Beautiful Creatures", "CBGB", and "The Scissoring Part 2", and guest-starred in "The Walking Dead".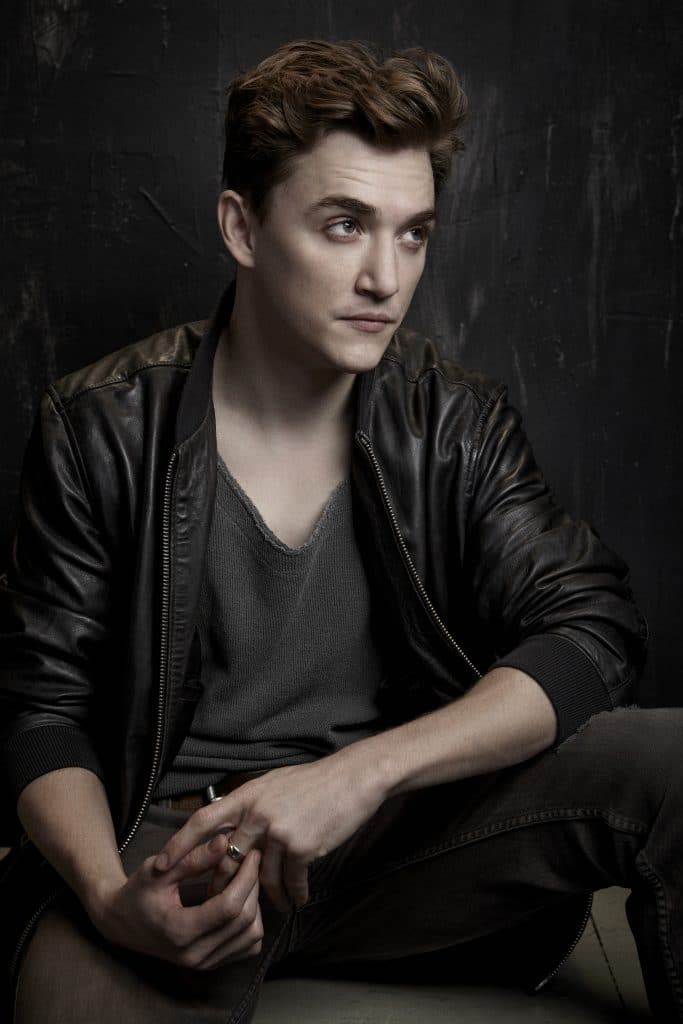 Leaning more towards film than TV series, Kyle landed various roles in movies such as "Dear White People" and "Just Before I Go". He also portrayed Winston in the Oscar-winning war drama entitled "American Sniper", which in addition to overwhelmingly positive reviews, smashed the box office.
Additionally, he appeared as himself in the 2014 comedy streaming TV series "Play it Again, Dick". In 2015, he starred in the crime comedy movie "Band of Robbers" and the comedy movie "Welcome to Happiness". His portrayal of Woody in the latter garnered a nomination for Idyllwild International Festival of Cinema in the category Best Actor-Feature. His other notable credits include "The Cleanse", "The Outsiders", and "The Cleansing Hours".
His latest roles
Regarding his latest projects, in 2020 he appeared in the coming-of-age comedy-drama entitled "Dinner in America", and the supernatural WWII horror movie "Ghosts of War", which was a huge box-office flop. Additionally, he landed the main role as Eric Fisher in the true-crime drama series "Interrogation", which premiered on 11 June 2020, however, the show received mixed reviews from the critics, and CBS production has been very silent about renewing the show, making it unlikely to see another season. Kyle is set to appear in the slasher movie "Scream", which is currently in post-production, and will premiere in 2022.
Yes. They are. Come blow on my lucky dice and see what happens…. Seriously obsessed with me https://t.co/vYydqvytds

— Kyle Gallner (@KyleGallner) November 16, 2021
Personal Life
Kyle is married to the actress Tara Ferguson – it's unclear when they began dating. They've welcomed two sons together, Olivier Michael in 2013 and Leo Gray in 2014. On 12 December 2015, they officially tied the knot in a private ceremony with close friends and family.
Reportedly Kyle has been a very good friend with Jake Abel, the actor perhaps best recognized for "Percy Jackson" and "I Am Number Four". Back in the day, they were roommates, and members of the band "The Third King".
Briefly about Tara Ferguson
Tara is an actress, but information about her life and career is very scarce. She's perhaps best recognized for her appearances in various documentaries, such as "1000 Ways to Die", "Unusual Suspects", and "She Survived That…Pregnant".
In 2007 she served as a host of the reality-TV series "The Pick-up Artist", and her other movie credits include a couple of short movies such as" Untied" and "A Girl from Another World", and the romantic drama "Water for Elephants", starring Robert Pattison and Reese Witherspoon.
Physical stats and Hobbies
Kyle is 5ft8ins tall (174cm) and weighs around 154lbs (63kgs). His hair is dark brown, while his eyes are blue.
Kyle is an avid dog lover, and owns a pet named Indie.
Interestingly, he has aerophobia, saying:" I am terrified of flying. I am a wreck right before I get on an airplane. That, and the ocean. I can only get in there for 10 minutes, I have this strong urge to run out and I won't go back in for the rest of the day. I've always been like that."
Besides his numerous acting endeavors, he co-founded the production company Minutehand Pictures with Oliver Thompson and Bay Dariz, which has produced several successful movies, such as "Welcome to Happiness", "I'm Poppy", and "Breaking Fast".
Would you like to know his net worth?
According to sources, as of mid-2021 his estimated net worth is around $5 million, which he's earned through his career as an actor. He's appeared in several high-grossing movies, such as "American Sniper: which grossed over $540 million, and "Nightmare on Elm Street", which grossed over $117 million.
Kyle is very active on social media – his Instagram counts nearly 50,000 followers, while his Twitter has over 1,000 fans. He likes to posts photos of his family, numerous dogs, and upcoming projects. His Instagram caption reads: "I am the magician and the alchemist."