• Lil Baby is a rapper and singer-songwriter from Atlanta, Georgia, born in 199•
• He rose to fame in 2017 after his mixtape "Perfect Timing" was released.
• He has been nominated for numerous awards, including seven BET Awards, two MTV Video Music Awards and three Grammys.
• He has collaborated with other artists, including Drake, Lil Wayne, Lil Uzi Vert and 42 Dugg.
• His net worth is estimated at over $5 million.
Who is Lil Baby?
Dominique Armani Jones, better known by his stage name Lil Baby, was born in Atlanta, Georgia USA, on 3 December 1994 – his zodiac sign is Sagittarius and he holds American nationality. He is a rapper and singer-songwriter, who became famous in 2017 after his mixtape "Perfect Timing" was released. Lil Baby has been nominated for many awards, including seven Black Entertainment Television (BET) Awards winning two, two MTV Video Music Awards and three Grammys. He has also been nominated for two American Music Awards, and was just recently in 2020 named the Artist of the Year at Apple Music Awards.
Early life and education
Lil Baby was raised in Atlanta alongside his two sisters by their mother, who worked various jobs to financially support them, as Lil Baby's father abandoned the family when the kids were still very young.
He attended Booker T. Washington High School and was doing quite well academically, however, Lil Baby often got into trouble as he smoked marijuana and started fights with other students. For this and several other things he was kicked out of school in 2009, going on to work various jobs to help his mother pay the bills, while he was also allegedly working with marijuana.
In January 2012, Lil Baby was charged with possession and was advised by his lawyer to make a deal with the prosecutors, however, he instead decided to get a new lawyer and ended up in a one-year special program. Because of racist comments, Lil Baby got into a fight with a white prisoner, so his sentence was extended to two years.
In late 2013, he was caught with marijuana again, and yet again in 2014, when he was charged with intent to sell it to others. Lil Baby spent two years in jail, and after being released launched his career as a rapper.
Career as a rapper
Straight out of jail, he released his debut mixtape "Perfect Timing" which features various other artists including Lil Yachty and Young Thug.
On 18 July 2017, his second mixtape was released entitled "Harder Than Hard", and was followed by his collaboration mixtape "2 The Hard Way" on 9 October 2017, on which he worked with his good friend Mario, an American rapper. In December 2017, Lil Baby's third mixtape came out entitled "Too Hard", and its single "Freestyle" became a hit, making Lil Baby popular all around the US.
His debut album "Harder Than Ever" was released in May 2018, and peaked at #3 on the Billboard 200 Chart. Two singles from the album – "Yes Indeed" (featuring Drake) and "Southside" – became hits, with the former peaking at #6 on the Billboard Hot 100 Chart.
Lil Baby also features Gunna and Lil Uzi Vert in his single "Life Goes On", which ranked #74 on the Billboard Hot 100. On 5 October 2018, his new collaborative mixtape with Gunna was released, entitled "Drip Harder", while its single "Drip Too Hard" was certified platinum by the Recording Industry Association of America (RIAA), reached #4 on the Billboard Hot 100, and was also nominated for a Grammy Award. His next mixtape "Street Gossip" came out in November 2018, and in December, Lil Baby and Yung Gravy released a song together called "Alley Cop".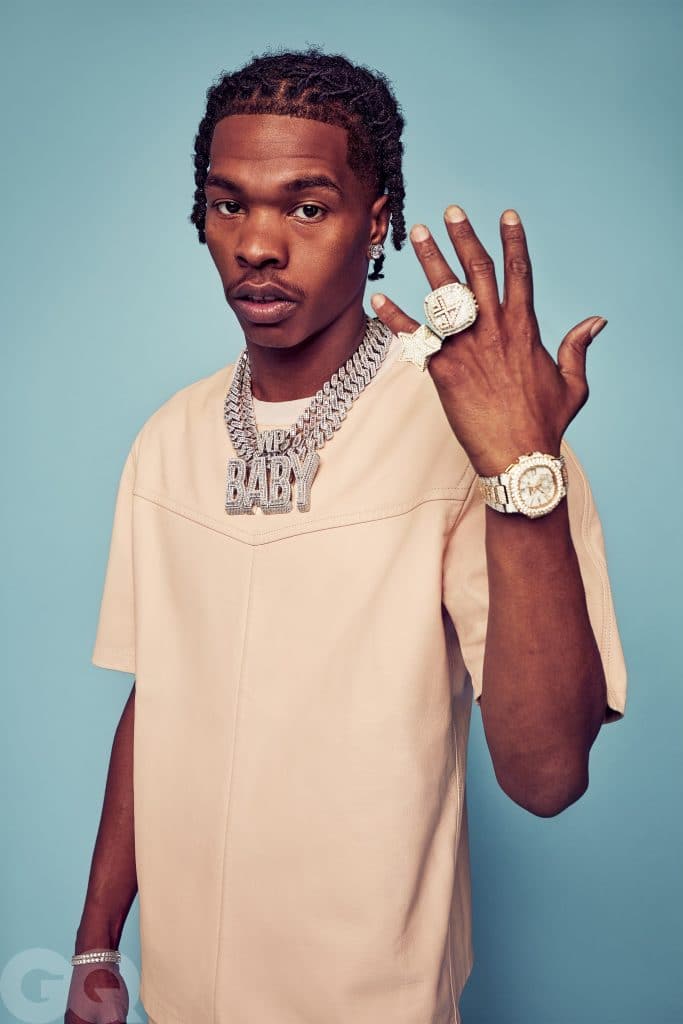 Lil Baby launched his acting career in 2019, after appearing in the comedy film "How High 2", which also starred Lil Yachty, D. C. Young Fly and Mike Epps, and follows two stoners as they go around Atlanta searching for their missing weed. Lil Baby went on to collaborate with Future on the song "Out the Mud" and with DaBaby on "Baby", the latter which ranked #21 on the Billboard Hot 100. On 8 November 2019, Lil Baby announced the release of his second album, with his new single "Woah", which charted at #15 on the Billboard Hot 100.
He started the year 2020 with the release of his single "Sum 2 Prove", and on 28 February his second studio album came out, entitled "My Turn".
The album features various rappers, including Lil Wayne, Lil Uzi Vert and 42 Dugg, and topped the US Billboard 200 Chart. A total of 12 songs from the album charted, which meant that Lil Baby was tied with Paul McCartney and Prince for a number of charting songs, counting 47. On 12 June 2020, his new single related to politics came out, entitled "The Bigger Picture", and peaked at #3 on the Billboard Hot 100.
In September 2020, the album "My Turn" became certified double platinum, and was nominated for two Grammy Awards for Best Rap Song and Best Rap Performance.
Lil Baby @AppleMusic Takeoverrrr pic.twitter.com/i5nAa8CLED

— Lil Baby (@lilbaby4PF) December 17, 2020
Shooting at his concert
On 8 March 2020 while he was performing in Birmingham, Alabama, a gunshot was heard and Lil Baby as well as the majority of the audience ran away. A police officer later reported that one person was wounded and was in critical condition, while the shooter wasn't identified.
Love life and girlfriend
Lil Baby is more or less secretive when it comes to his love life, but it's known that he began dating Jayda Cheaves in 2016, and that they have been together to this day. She is an Instagram star and a YouTuber, who became popular on the internet thanks to her big breasts.
On 18 February 2019, Jayda gave birth to their son Loyal – Lil Baby also has a son named Jason from a previous relationship.
It appears that Jason is also hoping to one day become a rapper, and has already adopted the stage name 'Baby Jason'.
There are rumors circulating the internet that Lil Baby and Jayda exchanged vows in mid-2020, however, neither of the two has commented on the rumors, and no pictures have been provided to support these claims.
As of January 2021, Lil Baby is dating Jayda Cheaves, and he has two sons – one with Jayda).
Hobbies and other interests
Lil Baby likes to flash his fortune around, and usually wears expensive jewelry, drives expensive cars and stays at the most expensive hotels.
He likes to drink alcohol with his friends, and go partying – it's been reported that he smokes weed every day.
Lil Baby likes to travel, and his career as a rapper has taken him all around the US, visiting nearly every state, while his favorite city to visit and perform in is Miami in Florida.
He has his own favorite rappers, some of whom are Lil Wayne, Kendrick Lamar and Tupac Shakur.
In his free time, Lil Baby is keen on watching movies, and his favorite actors and actresses are John Travolta, Denzel Washington and Natalie Portman, while his favorite movies include "Pulp Fiction", "Kill Bill" and "American Gangster".
Age, height and net worth
Lil's age is 26. He has short black hair and brown eyes, his height is 5ft 8ins (1.73m) and he weighs around 150lbs (67kgs).
As of January 2021, his net worth has been estimated at over $5 million.