• Lily Cowles is an American actress best known for her role in the romantic science fiction series "Roswell, New Mexico"
• Her parents are playwright and actor Matthew Cowles and actress Christine Baranski
• She made her debut film appearance in 2015 in the romantic comedy "Enchantments" and has appeared in three TV series
• She is currently single and is signed to a modelling agency which she considers as a hobby
• She is 33 years old, has a net worth of over $100,000 and her mother has a net worth of over $14 million
Who is Lily Cowles?
Lily Cowles was born in Connecticut, USA on 7 September 1987 – her zodiac sign is Virgo and she holds American nationality. She is an actress who might be known best for her portrayal of Isobel Evans in the romantic science fiction series "Roswell, New Mexico", created by Carina Adly MacKenzie, and which stars Jeanine Mason, Nathan Parsons and Michael Vlamis. It is about a group of aliens hiding in a city among humans who discover after an attack that there might be a big threat to both them and the humans. The series has been airing since 2019, and has been nominated for a Saturn Award for Best Science Fiction Television Series.
Childhood, family and education
Lily was raised in Connecticut alongside her older sister Isabel, now a lawyer, by their father Matthew Cowles who was a playwright and an actor, and their mother Christine Baranski who is an actress. Matthew died on 22 May 2014 aged 69 while he might still be known for his appearances in the play "The Indian Wants the Bronx", the police crime series "N.Y.P.D.", and the comedy movie "Me, Natalie". Christine is the most famous person in the family, as she's been nominated for 15 Emmy Awards, winning one for her portrayal of Maryann Thorpe in the comedy series "Cybill", which aired from 1995 to 1998. She has won 14 other awards, and been credited with appearing in nearly 100 movies and TV series.
Lily wanted to follow in her mother's footsteps and become an actress, but was advised to focus on her education, and maybe someday try to venture into the film industry. She attended a local high school at which she practiced acting with the school's drama club, but was still focused on her education. Upon matriculating in 2005, Lily enrolled at the prestigious Princeton University, from which she graduated with a Bachelor of Arts degree in religious studies in 2009.
Roles in movies
After she obtained her degree Lily moved to Los Angeles, and spent the following five years working various jobs to financially support herself while trying to launch her acting career.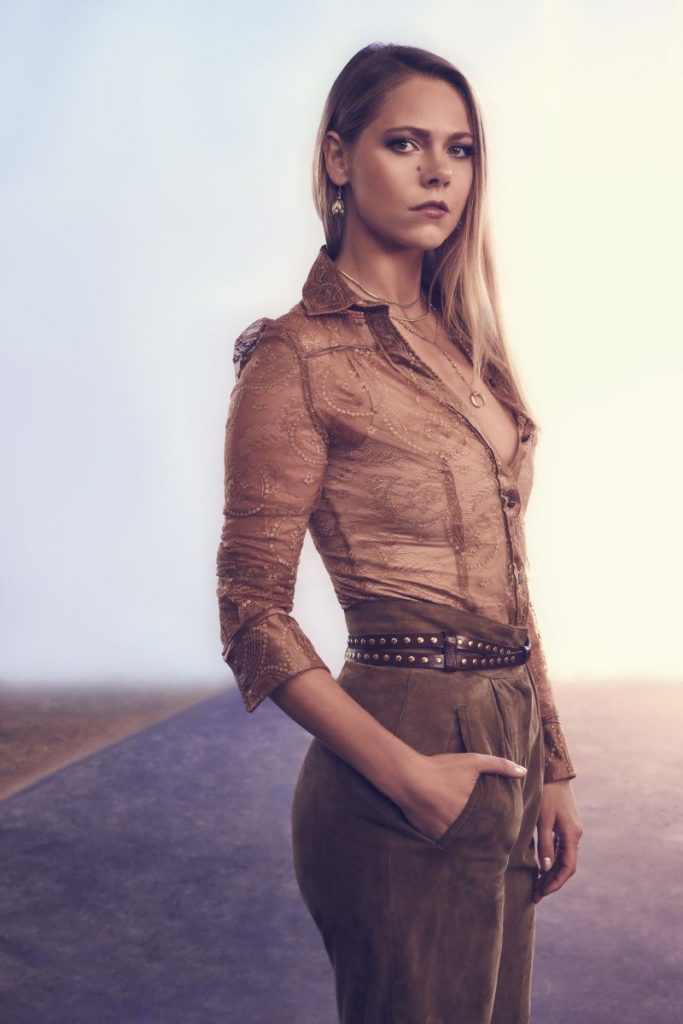 It was in 2014 that she became an assistant to the American actor, film director and producer Jonah Hill, for his biographical crime movie "True Story" written and directed by Rupert Goold, and which starred James Franco, Jonas and Felicity Jones. It follows the reporter Michael Finkel, whose identity has been taken on by an accused killer. The movie was nominated for four awards.
She made her debut film appearance in 2015, when cast to play Bitch Customer in the romantic comedy "Enchantments", written and directed by Kelsey O'Brien, who also starred in it alongside Cat Cabral and Kevin Dotcom Brown. It follows a lesbian who is working at the New York City's magic shop Enchantments; the movie won a 2015 Ridgewood Guild Film Festival Prize.
In 2017, Lily was invited to star alongside Joe Chambrello in the short comedy "Joe Goes to Therapy", while the following year saw her play the lead character in another short comedy – "Stages of Android".
Her most recent role in a movie has been in the 2020 mystery horror drama "Antebellum", written and directed by Gerard Bush and Christopher Renz, and which starred Janelle Monae, Eric Lange and Jena Malone. It follows Veronica Henley, a rich author, who finds herself stuck in an alternative reality which is threatening to kill her. The movie was nominated for two awards.
Lily has also made her voicing debut, when in 2020 she voiced Helen Park in the first-person shooter video game "Call of Duty: Black Ops Cold War".
Roles in TV series
Lily has been credited with appearing in three TV series, including "Roswell, New Mexico". She made her debut appearance in four 2016 episodes of the horror comedy drama "Brain Dead", created by Michelle King and Robert King, and which starred Mary Elizabeth Winstead, Danny Pino and Aaron Tveit. It is about a government trying to fight brain-eating alien insects. Her other appearance was in the pilot of the 2017 comedy drama "Jones vs. the World", but which wasn't picked up by any network.
Lily has also appeared in two TV shows in 2020: "IMDb on the Scene – Interviews" and "Live in the D".
Love life and dating
Lily is quite secretive when it comes to her love life, and hasn't talked about any men (or women) she might have dated, however, she has recently attracted a lot of attention after she uploaded a picture onto her Instagram account on 17 April 2019, which features her kissing Jeanine Mason, a famous American dancer and actress. The two are shooting for the series "Roswell, New Mexico" together, and it's widely believed that the picture is there to give a hint to the series' fans about what might happen in the new season. However, there are also those who believe that Lily and Jeanine might be dating.
As Lily hasn't commented on her sexual orientation, nor about anyone she might be dating today, so she's single as of January 2021, hasn't married and doesn't have children.
Hobbies and other interests
Lily loves summer, as she likes to leave the coast and move around by boat. She likes to fish, and has recently shared a photo of her big catch. Lily also enjoys sun tanning at the beach, and playing beach soccer with her friends.
She is keen on modelling and is currently signed to a lesser-known agency, while she considers it only as a hobby rather than a job.
Lily loves to travel and has recently visited her dream travel destination – Seoul in South Korea – and has uploaded a picture taken during her trip there onto her Instagram account.
She has her own favorite actors and actresses, some of whom are Leonardo DiCaprio, Brad Pitt and Natalie Portman, and a couple of her favorite movies are "Titanic", "Meet Joe Black" and "V for Vendetta".
Age, height and net worth
Lily's age is 33. She has long blonde hair and blue eyes, her height is 5ft 7ins (1.7m) and she weighs around 132lbs (60kgs).
As of January 2021, her net worth has been estimated at over $100,000, while her mother's net worth alone is reputedly over $14 million.