Who is Linus Roache?
Linus William Roache was born in Manchester, England, on 1 February 1964 – his zodiac sign is Aquarius and he holds British nationality. He is an actor who is perhaps still known best for his portrayal of Executive ADA Michael Cutter in the mystery crime series "Law & Order" created by Dick Wolf, and which starred Jerry Orbach, Jesse L. Martin and Dennis Farina. Each episode follows a crime including its investigation and the murderer's prosecution in court. It aired from 1990 to 2010, while Linus was a member of the cast from 2008 to 2010. The series won 47 awards, and was nominated for 203 others including six Golden Globes.
Childhood and education
Linus was raised in Manchester alongside his four siblings by their father William Roache and their mother Anna Cropper. William is a famous actor known best for his portrayal of Ken Barlow in the long-running British soap opera "Coronation Street", and his name can be found in the Guinness World Records book as he is the 'longest serving male television star in a continuous role'. Anna was an actress who died in January 2007 of a sudden heart attack.
Linus attended Bishop Luffa School located in Chichester, West Sussex, and launched his acting career aged 11 with his portrayal of a boy in the episode "Quarantine" of the romantic adventure series "The Onedin Line".
However, he then stopped acting for the following nine years and focused on education. Linus attended Rydal School from which he matriculated in 1982, and then enrolled at the Central School of Speech and Drama, graduating with a Bachelor of Arts degree in acting in 1985.
Roles in movies
Linus has appeared in over 60 movies and TV series, and we are about to mention some of his most notable performances.
He made his debut film appearance in the 1985 comedy "No Surrender", and then gained recognition after he portrayed the lead character Father Greg Pilkington in the 1994 romantic drama "Priest", written by Jimmy McGovern, directed by Antonia Bird, and which also starred Tom Wilkinson and Robert Carlyle.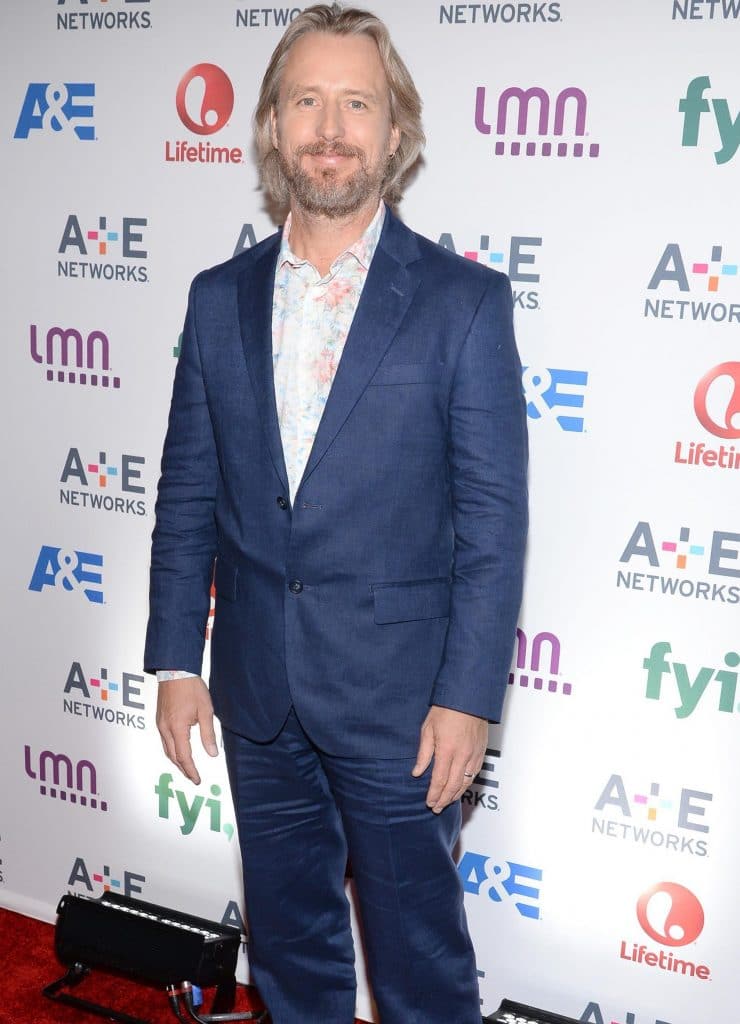 It follows a gay Catholic priest who has recently listened to a young girl confess about her father sexually abusing her, and who now has to decide what to do about his and the girl's secret. The movie was a hit, and was nominated for seven awards winning four. He starred in another hit film in 1997 – the romantic drama "The Wings of the Dove" – which also starred Helena Bonham Carter, and won 16 awards while it was nominated for 32 others, including four Oscars. Some of his following roles in popular movies were in the  war drama "Heart", the drama "Shot Through the Heart" both in 1998, and the 2000 biographical drama "Pandaemonium".
In 2002, Linus appeared in the war drama "Hart's War", which starred the famous actors Bruce Willis and Colin Farrell but still received mixed reviews, but the same year saw him appear in the critically acclaimed biographical historical drama "The Gathering Storm", which follows the life of Winston Churchill before the Second World War – it won 21 awards including two Golden Globes. Linus next starred alongside Angelina Jolie in the 2003 romantic adventure drama "Beyond Borders", as well as alongside Vin Diesel and Judi Dench in the 2004 science fiction action "The Chronicles of Riddick".
His following roles were in three hit movies: in 2005 the action adventure "Batman Begins" and the drama "12 and Holding", then in 2006 the biographical crime comedy "Find Me Guilty".
He went on to play a supporting character in the 2014 action mystery thriller "Non-Stop", which starred Julianne Moore and Liam Neeson, and follows an air marshal trying to regain control of a plane taken over by an unknown man.
Three of his most recent roles in movies have been in the 2018 action mystery thriller "Mandy", which starred Nicolas Cage and won 13 awards, and in 2019 the biographical crime drama "A Call to Spy" and the war drama "The Last Full Measure". Linus has recently finished shooting for the soon to be released drama "Being Dead".
Roles in TV series
His first notable performance in a TV series was in the 1987 drama "A Sort of Innocence", after which he appeared in single episodes of various series, until in 1994 Linus was cast to portray the lead character, Bob Longman in the romantic mini-series "Seaforth", which aired nine episodes and was nominated for a single award.
In 2006, he was cast as Andy Archer in the crime drama "Kidnapped", which was nominated for a Primetime Emmy Award, and Linus then portrayed Lawrence Cunningham in four episodes of the soapie "Coronation Street", which has been airing since 1960 and has won 175 awards. The year 2012 saw him play Hugh, Earl of Manton in all four episodes of the drama mini-series "Titanic", which received mixed reviews, and from 2014 to 2017, Linus was one of the lead characters, King Ecbert in the critically acclaimed action adventure drama "Vikings" which was nominated for 158 awards, winning 38 including one Primetime Emmy.
His three most recent roles in TV series have been in two 2017 episodes of the mystery crime drama "Bancroft", all six 2019 episodes of the drama mini-series "Summer of Rockets", and ten 2020 episodes of the mystery crime drama "Homeland".
Other credits
He received special thanks for the 1999 short documentary film "Passion and Romance: The Wings of the Dove".
Linus composed the music for the 2005 short film "Among Garbage & Flowers", and also performed the song "Amulet of the Weeping Maze" in the 2018 mystery thriller "Mandy".
He has appeared in several documentary films, such as the 1997 "Venice Report", the 2005 "Remembering 'The Forgotten'", and the 2015 "Vikings Season 3: Heavy Is the Head – The Politics of King Ragnar's Rule". Linus has also been a guest in several of talk-shows, such as "Last Call with Carson Daly", "Entertainment Tonight Canada" and "Hollywood First Look Features".
Awards and nominations
Linus has been nominated for eight awards winning three. In 2002, he won an Evening Standard British Film Award for Best Actor for "Pandemonium", and the following year saw him win a Golden Satellite Award for Best Actor in a Supporting Role in a Series, Miniseries or a Motion Picture Made for Television for "The Gathering Storm". In 2019, Linus won a CinEuphoria Award for Best Supporting Actor – International Competition for "Mandy".
In 2003, he was nominated for a Golden Globe Award for Best Performance by an Actor in a Miniseries or a Motion Picture Made for Television for "RFK".
Spouse and children
Linus married his other half Rosalind Bennet in January 2003; the two don't have children together. It's believed by some that they have agreed not to have children to be able to focus on their acting careers, however, others claim that one of the two might be infertile.
Rosalind Sophia Bennet was born in Rochdale, Lancashire, England, on 13 May 1966 – her zodiac sign is Taurus and she holds British nationality. She is an actress who is perhaps known best for her appearances in the thriller movie "American Roulette" and the historical movie "Restoration". She has also appeared in various theatre plays, with the most popular amongst these being "Juno and the Paycock", performed at the National Theatre in London.
Neither of the two have talked about any other people they might have dated, so as of January 2021, Linus is married to Rosalind Bennet and they don't have children.
Hobbies and other interests
Linus' main hobby is learning – he's fascinated by religion, spirituality and history. He was once interested in Buddhism, and learned a lot about it before deciding that it wasn't for him.
Talking about history, he is amazed by the Vikings, their lives as warriors and their readiness to die for what they believe in.
Linus often struggled with whether he wants to be an actor or devote himself to spirituality. He once decided to go to a retreat in India, and mused about starting a new life in a cave, however, he chose to come back to England and continue acting. He went on to visit India again on many other occasions, but it's still not his favorite place in the world, which is New York.
He is a simple man who can and will do anything, including washing the dishes.
Linus' favorite actor and actress are Bruce Willis and Meryl Streep, and a couple of his favorite movies are "Pulp Fiction", "Kramer vs. Kramer" and "The Bridges of Madison County".
Age, height and net worth
Linus' age is 56. He has short brown hair and brown eyes, his height is 5ft 10ins (1.78m) and he weighs around 155lbs (71kgs).
As of January 2021, his net worth has been estimated at over $8 million.