• Liz Torres is an American actress, singer and comedienne
• Early in life, Liz discovered a passion for singing and performance
• She made her acting debut in 1969 and her musical debut in 1975
• She has won multiple awards for her work and is a board member at 'Write Act Repertory'
• Her current net worth is estimated to be over $6 million
Liz Torres is an American actress, singer and comedienne, possibly best known for her role as Mahalia Sanchez in "The John Larroquette Show", and Miss Patty in "Gilmore Girls".
In recent times, news about the award-winning actress has revolved around her health and personal life. People are curious about Liz's famous weight loss, so if you are one of them, read this biography to get the entire low-down on Liz Torres.
Early Life, Family, Educational Background
Elizabeth Larrieu 'Liz' Torres was born on 27 September 1947 under the Libra zodiac sign, in The Bronx, New York City USA, to Puerto Rican immigrants. Liz is of Hispanic ancestry, but she holds an American nationality. There are no details of Liz's parents, any siblings or educational background at this time.
Liz Torres has been a familiar face for 50 years, from THE MELBA MOORE-CLIFTON DAVIS SHOW to GILMORE GIRLS!See her on ALL IN THE FAMILY — 8p ET on getTV What have you seen her in?https://bit.ly/37RO7qz

Posted by getTV on Thursday, October 29, 2020
Early in life, Liz discovered a passion for singing and performance. As teenagers, Liz and her friend Bette Midler would sing and perform stand-up comedy on the nightclub circuit in New York City. This went on until 1971, when she was spotted by the producer of "The Johnny Carson Show" in one of her local performances. Having witnessed Liz's talent first hand, he invited her to display her talent to a wider audience.
Career
Comic Career
Liz officially launched her career when she appeared on "The Tonight Show Starring Johnny Carson" (1962) – she was only 15 years old at the time.
After her stint on this show, she started creating some buzz, with her talent being noticed, such that she was invited for many other unnamed comedy shows.
In 1997, she appeared in the television stand-up comedy "Latino Laugh Festival". Liz's career as a comedienne was instrumental to her transition into the acting industry.
Acting
Liz made her acting debut in 1969 as a park prostitute in the low-budget movie, "Utterly Without Redeeming Social Value". Subsequently, she played Morticia, in the musical version of "The Addams Family Fun House" (1973).
Her next major role came in the second season of "Phyllis" (1975-76), the American sitcom series in which she played Julie Erksine for 20 episodes of the show.
She then played the role of Teresa Betancourt in the TV Series, "All in The Family" (1976), a spin-off from "The Jeffersons". Then in the American sitcom series  "Checking In" aired in 1981, Liz played the role of Elena Beltran in four episodes opposite Marla Gibbs and Larry Linville. Between 1980 and 1990, Liz Torres appeared in various TV shows and movies, including: "Her Life as a Man" (1984), "Kate's Secret" (1986), "Girl Talk" (1989), 'The Famous Teddy Z" (1989),.
In 1993, Liz landed the role of Mahalia Sanchez in "The John Larroquette Show", acting in 84 episodes of the show through 1996, which inevitably brought her into the limelight.
She scored a major role with "Gilmore Girls", in which she played Miss Patty the town's dance instructor, from 2000 through 2007, and in 2016, she reprised her role in its sequel, "Gilmore Girls: A Year in the Life".
Liz Torres has also appeared in other films and TV Series, such as "West of Brooklyn" (2008), "Scandal" (2012), "One Day at a Time" (2019) and "E. Roosevelt" (2021).
Musical Career
Liz Torres launched her musical career in 1975, when she recorded the disco single "Hustle Latino", produced by Michael Zager on RCA Records, and performed the song on "American Bandstand", a TV show produced by Dick Clark,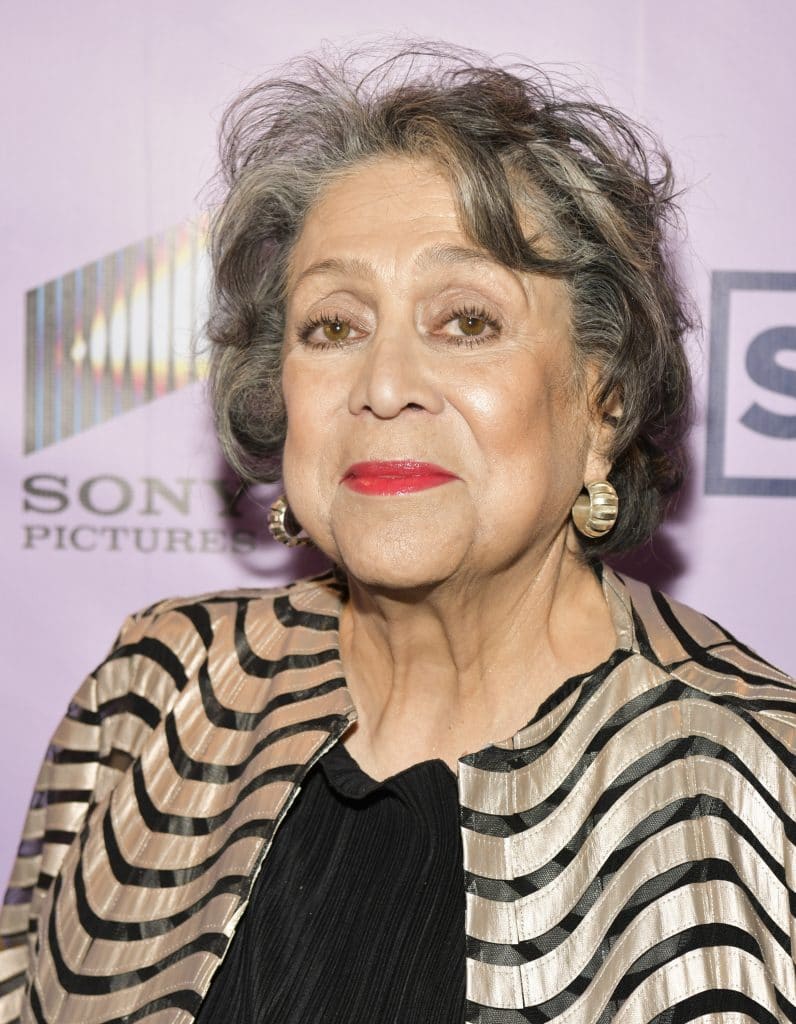 The following year, she played Cat in "Pinocchio", the TV musical based on "The Adventures of Pinocchio", alongside Sandy Duncan and Danny Kaye. Her musical career was, however short lived, as she has no other unreleased music at this time.
Awards and Nominations
Liz Torres' long career in the acting industry has seen her being nominated for various awards over time. She was a Primetime Emmy Nominee in 1990, for Outstanding Guest Actress in a Comedy Series (The Famous Teddy Z). Then, she was nominated for the Quality Television Award Nominee in 1994 for Best Supporting Actress in a Quality Comedy Series (The John Larroquette Show).
Four years after her first nomination, Liz was nominated for the Primetime Emmy Award in 1994 and 1995, for the category: Outstanding Supporting Actress in a Comedy Series (The John Larroquette Show). In 1996 she was nominated for the NCLR Bravo Award for Outstanding Performance by a Female in a Music Special (Latino Laugh Festival), and in the same year, she won the NCLR Braco Award (1996), for Outstanding Individual Performance in a Comedy Series (The John Larroquette Show).
Liz Torres won the Golden Eagle Award in 1997 for the category of Outstanding Actress in a Television Series (The John Larroquette Show), and two years later she was nominated for an ALMA Award (1999) in the category Outstanding Actress in a Made-for Television Movie (Storm Chasers: Revenge of the Twister).
For her contribution to "Gilmore Girls", Liz was nominated for an ALMA Award in 2001 and 2006. Looking at the statistics, it's evident that Liz Torres' role in "The John Larroquette Show" brought in the most recognition and awards in her career.
Personal Life, Husband and Children
Liz Torres married Peter Locke, American producer and co-founder of the Kushner-Locke company in 1974. There is no information regarding the presence of children between the couple.
As a big Latino woman who was over 40, Liz wasn't getting the treatment she deserved in the industry. According to her, she always felt heavy, and looked funny in certain clothes. In 2010, Liz revealed that she had changed her routine – diet, exercise and work-life balance, her aimbeing to have a healthier body.
However, when she attended the "Gilmore Girls" Premiere on 18 November 2016, people present were no doubt astonished by her new body. She was visibly slimmer, and had let her natural hair grow out more.
Regarding her health, Liz Torres is in good health and there has been no news of her suffering from cancer.
Now a member of the board of directors of 'Write Act Repertory', Liz Torres lives with her husband in Los Angeles.
Hobbies, Favorite Things and Interesting Facts
Barry Manilow once served as the musical conductor for Liz Torres and Bette Midler.
Liz loves dogs, and once had a Yorkshire terrier named Libby.
She is an advocate of body positivity.
Liz is actively involved in charitable causes, such as education of minorities, and campaigns for organizations fighting AIDS.
Liz Torres performed at the White House during the National Hispanic Heritage Week, 1977.
Appearance, Clothing Style
The 73-year-old Liz Torres is 5ft 7ins (1.70m) tall, and weighs about 143lbs (65kgs). She has short brown hair with hints of grey, and a pair of brown eyes. Of late, Liz has greatly reduced her public appearances. However, her boisterous personality still shines through her dressing. She loves to dress in colorful flowing gowns.
Net Worth and Salary
At the time of this writing in mid-2021, Liz Torres' net worth is reported to be over $6 million. Property owned by Liz Torres and her husband is undisclosed at this time.