• Liza Weil is an American award-winning actress, known for her roles in "How to Get Away with Murder" and "Gilmore Girls"
• She has Ashkenazi Jewish and Finnish, English, Norwegian and Scots-Irish/Northern Irish roots
• She began her career in on-stage productions before making her on-screen debut in 1994
• She rose to prominence through her role as Paris Geller in "Gilmore Girls"
• She was married to actor Paul Adelstein from 2006-2017 and has a net worth of around $3 million
Who is Liza Weil?
Liza Weil is an American award-winning actress, who is perhaps best known to the world as attorney Bonnie Winterbottom in the TV drama series "How to Get Away with Murder" (2014-2020), though she has also had a prominent role as Paris Geller, in the TV comedy-drama series "Gilmore Girls" (2000-2007), among other roles that she has secured during her career.
Early Life, Parents, and Education
Liza Rebecca Weil was born on 5 June 1977 under the Gemini zodiac sign, in Passaic, New Jersey USA, to Marc Weil and his wife Lisa. Liza has Ashkenazi Jewish roots from her father's side, and Finnish, English, Norwegian, Scots-Irish/ Northern Irish from her mother's side. She has a sister, Samantha Weil and through her is aunt to Scarlett Estevez. Both of her parents were involved in acting and were a part of the comedy troupe the Madhouse Company of London.
Her parents with her on board toured across Europe in her younger years, before finally returning to the USA and settling in Lansdale, Pennsylvania, which became her hometown. She interest in acting started at an early age, and as she got older became more focused on an acting career rather than proper education. While in high school, she would more often than not travel to New York City, where she would perform in professional productions, which meant that she matriculated from North Penn High School a bit later than her peers. She would later attend Columbia University.
On-Stage Career
Before making her first on-screen appearance, Liza worked on her acting skills in theater. She was a regular in Philadelphia's theatrical community, while she would also travel to Los Angeles, where she performed at the Ojai Playwrights Conference.
Some of the plays in which Liza appeared include "Our Town", "The Effect of Gamma Rays on Man-In-The-Moon Marigolds", and "Life By Asphyxiation", while she also starred in the play "The Miracle Worker", among numerous other titles. Honing her skills in plays only helped her earn a name for herself, which eventually led to her on-screen debut, after which she stopped working in theater, and only appeared in the 2004 play "Proof", performed at the Montgomery Theater in Souderton, Pennsylvania, on which she worked with her father.
On-Screen Career Beginnings
Liza made her on-screen debut as an unnamed character in the popular comedy-drama series "Adventures of Pete & Pete" in 1994. She returned to the series in 1996 when she played Margie Corsell, while in between these two appearances, she had a minor role in the award-winning soap opera "As the World Turns".
In 1997 she appeared in the short film "A Cure Serpents", while before the decade ended she was cast in films "Whatever" (1998), and "Stir of Echoes" in 1999.
Rise to Prominence
She started the new millennium rather successfully, auditioning for the role of Rory Gilmore, which eventually went to Alexis Bledel, however, she was then cast as Paris Geller, the character created just for her. She appeared in 127 episodes of the Primetime Emmy Award-winning series, which launched her to stardom. She wasn't very active in pursuit of other projects while working on "Gilmore Girls", only making a couple of minor appearances, including as Rane in the film "Lullaby".
After the end of the highly acclaimed series, Liza continued her career in the same fashion, and in 2009 co-starred in the drama film "The Missing Person", with Michael Shannon, Frank Wood, and Amy Ryan in the lead roles, and began appearing in recurring roles in such TV series as "Anyone But Me" (2010-2011), and "Scandal" (2012), while also in 2012 she had a supporting role in the horror-thriller film "Smiley", and in 2013 she was Milly Stone in six episodes of the TV comedy-drama series "Bunheads".
Then in 2014, she was chosen for yet another long-running role, as Bonnie Winterbottom in the TV drama-mystery series "How to Get Away with Murder". She starred in all 90 episodes with Viola Davis, Billy Brown and Jack Falahee among other stars in this Primetime Emmy Award-winning series, from 2014 to 2020.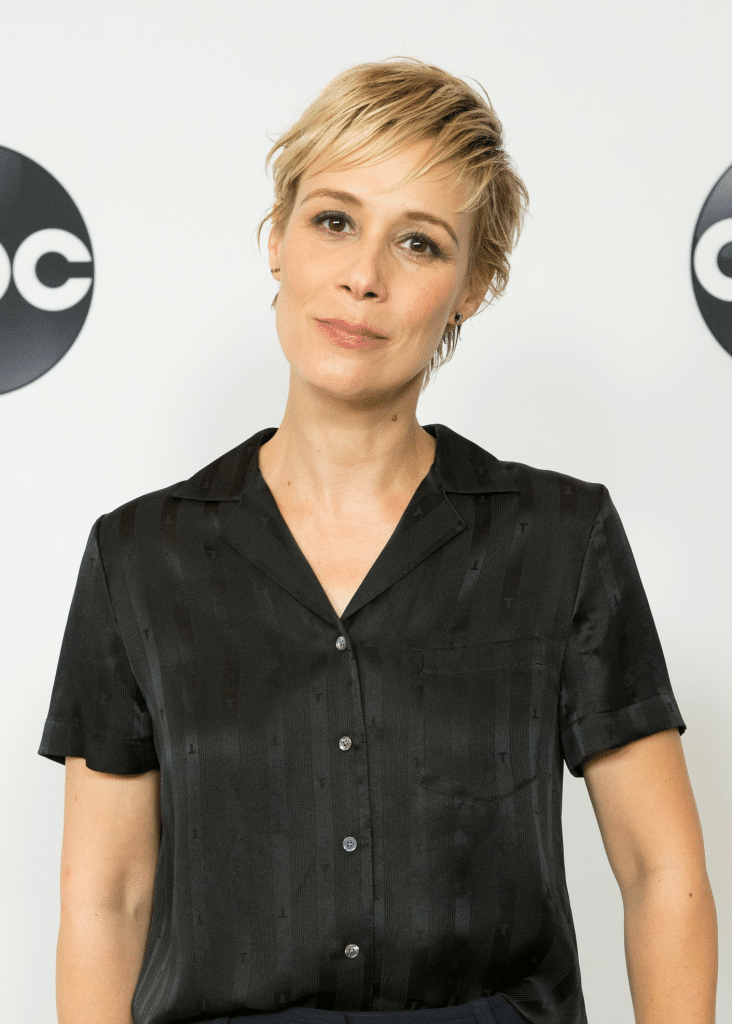 Concurrently,in 2016 she reprised her role of Paris Geller in Netflix's mini-series special "Gilmore Girls: A Year in the Life", while in 2019 she was Carole Keen in the TV comedy-drama series "The Marvelous Mrs Maisel", about a housewife of the '50s who desired to become a stand-up comedian, and which in four seasons won 20 Primetime Emmy Awards.
Since the end of "How to Get Away with Murder", Liza has appeared in the drama film "The Black Emperor of Broadway" (2020), and in another drama film "Women Is Losers" (2021), while she is currently working on the drama film "Mosquito", in which she will star with James Le Gros and Shawn Hatosy.
Personal Life
Liza Weil was married to actor Paul Adelstein from 2006 until she filed for divorce in March 2016, citing irreconcilable differences – the divorce process was over in November 2017.
Before their romance ended, the two became parents of a daughter, Josephine Elizabeth Weil-Adelstein.
Liza was then in a relationship with Charlie Weber, an actor as well and her co-star in the TV series "How to Get Away with Murder", which lasted from 2016 to 2019.
Liza Weil Net Worth
As of mid- 2021, Liza Weil's net worth has been estimated to be around $3 million, earned through her successful career as an actress, during which she has appeared in more than 40 film and TV titles.
Appearance and Vital Statistics
Liza Weil is a natural brunette, and she has dark brown eyes. She stands at a height of 5ft 4ins (1.63m), while she weighs approximately 123lbs (56kgs), with vital statistics of 34-25-35, bra size 38B.
Hobbies, Trivia, and Interests
In addition to acting, Liza has several other interests and hobbies. During her younger years, she desired to become an archaeologist, mainly due to her infatuation with Harrison Ford and his role in the popular "Indiana Jones" films.
Liza had cut her hair and dyed it blonde for the requirements of the series "How to Get Away with Murder", and the character she portrays.
She has been an outspoken activist for several causes and events including the American Diabetes Association's Step Up to Fight Diabetes staircase climb event, which was held in Center City Philadelphia on 20 October 2007.
Liza Weil's Ex-Husband Paul Adelstein
Paul Adelstein was born on 29 April 1969, in Chicago, Illinois USA, into a Reform Jewish family. He went to Francis W. Parker School and later enrolled at Bowdoin College, from which he obtained a degree in English. Before his on-screen career, Paul worked in theater, appearing in plays performed at the Steppenwolf Theatre Company.
His on-screen career began in 1990 when he had a minor role in the film "The Grifters", then going on to work on a number of major projects.
He was Wrigley in the romantic comedy film "Intolerable Cruelty" (2003), starring George Clooney, Catherine Zeta-Jones and Billy Bob Thornton, while in 2005 he was Lieutenant Hutchins in the film "Memoirs of a Geisha" (2005). The same year he was selected for the part of Paul Kellerman in the TV action crime-drama series "Prison Break", appearing in 48 episodes between 2005 and 2017, while in 2007 he started portraying Dr. Cooper Freedman in the TV romantic comedy-drama series "Private Practice", and through 2013 appeared in all 111 episodes of the award-winning series.
Lately, he has been focused on television roles, appearing in such TV series as "Girlfriends' Guide to Divorce" (2014-2018), "I Feel Bad" (2018), and "Chicago P.D." (2019-2020), among other TV series.
Paul Adelstein's net worth is estimated to be around $2 million, as of mid- 2021.