• Mark Boone Junior is an American actor known for his role as Bobby Munson in the crime thriller series "Sons of Anarchy"
• He began his acting career in 1980 and has appeared in roughly 160 movies and TV series, including "Die Hard 2", "Memento", "2 Fast 2 Furious" and "The Mandalorian"
• He has won several awards, including a Dahlonega International Film Festival Award and a Northeast Film Festival Award
• He is married to Christina Adshade and they have two children together
• His net worth is estimated to be over $5 million
Who is Mark Boone Junior?
Mark Boone Junior was born as Mark Heidrich in Cincinnati, Ohio USA, on 17 March 1955 – his zodiac sign is Pisces and he holds American nationality. He is an actor who might be known best for his portrayal of Bobby Munson, one of the lead characters in the crime thriller series "Sons of Anarchy", created by Kurt Sutter and which also starred Charlie Hunnam and Katey Sagal. It is about a father who is a member of an outlaw motorcycle club. The series aired from 2008 to 2014, and won 11 awards including A Golden Globe while it was nominated for 55 other awards.
Early life and education
Mark was raised as an only child on Chicago's North Shore by his father Bob Heidrich who was a construction consultant, and his mother Ginny who was a teacher.
He grew up being interested in sports, and began playing soccer while attending elementary school. He went on to later join his high school's team, but had other interests too, including acting, dancing and doing stand-up comedy. Upon matriculating in 1973, Mark enrolled at the University of Vermont, at which he played soccer for the university's team, and graduated with a Bachelor's degree in 1977.
Mark then moved to New York, and performed stand-up comedy with his best friend Steve Buscemi, a famous American actor, film director and producer.
Roles in movies
Mark has been credited with appearing in roughly 160 movies and TV series, and we are about to mention some of his most notable performances.
He launched his acting career with his voicing role in the 1980 experimental movie "Empty Suitcases", and then appeared in various movies, such as the 1983 science fiction comedy "Born in Flames", the 1988 comedy "Landlord Blues", and the 1990 drama "Last Exit to Brooklyn".
His first notable performance was in the 1990 action thriller "Die Hard 2" which starred Bruce Willis, and follows John McClane trying to fight the people who have taken control of Dulles International Airport. In 1992, he portrayed the bus driver in the western drama "Of Mice and Men", which starred John Malkovich and follows a farmer taking care of his friend during the Great Depression. The year 1995 saw Mark play Greasy FBI Man in the mystery crime drama "Se7en", which starred Morgan Freeman, Brad Pitt and Kevin Spacey, and follows two detectives trying to catch a serial killer.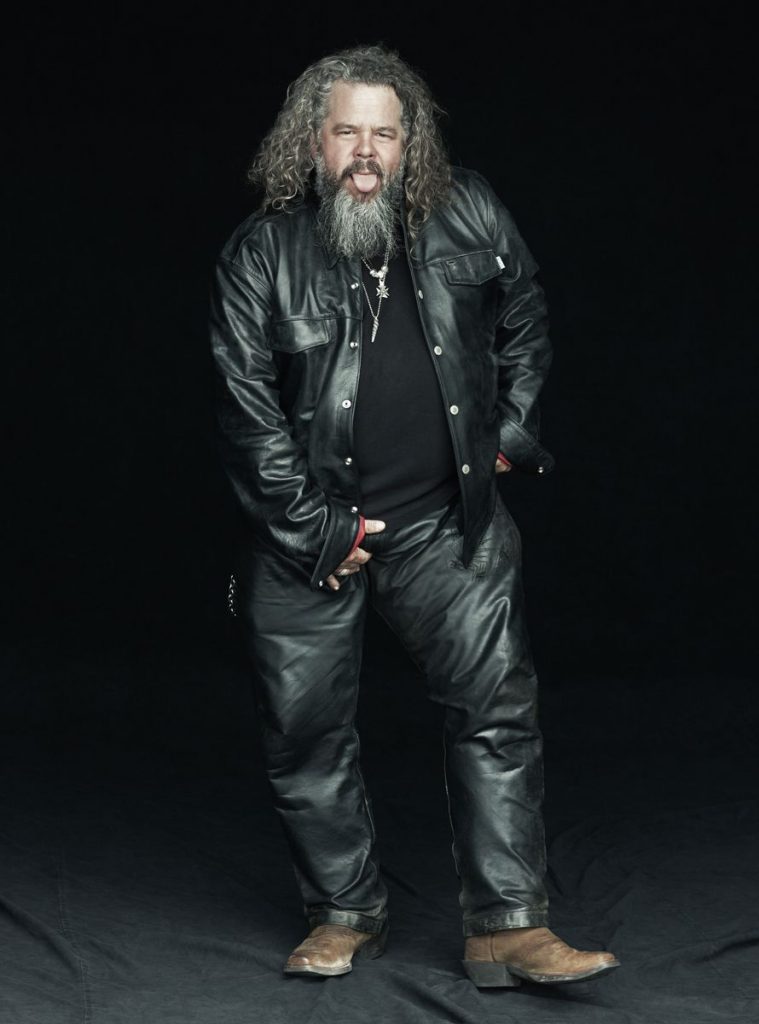 The movie is considered to be one of the best of all time, and won 29 awards while it was nominated for 42 others, including an Oscar.
In 1998, Mark portrayed a New Yorker in the science fiction action adventure "Armageddon", which starred Bruce Willis and Ben Affleck, and the same year saw him play Private Peale in the war drama "The Thin Red Line", which was also a hit winning 21 awards, and being nominated for 47 others, including seven Oscars. In 2000, Mark played Burt in the mystery thriller "Memento" written and directed by Christopher Nolan, and which starred Guy Pearce and Carrie-Anne Moss in the story of a man trying to find his wife's killer, while struggling with his short-memory loss – it won 57 awards and was nominated for 59 others, including two Oscars.
Mark portrayed Detective Whitworth in the 2003 action crime thriller "2 Fast 2 Furious", and in 2005 appeared in another Christopher Nolan movie – "Batman Begins".
In 2006, he was cast in the fantasy comedy "Wristcutters: A Love Story", and a couple of his following notable performances were in the 2009 comedy "The Mother of Invention", the 2011 drama "California Indian", and the 2016 action crime drama "Let Me Make You a Martyr". One of his most recent roles in movies has been in the 2019 thriller "By the Rivers of Babylon", but which failed to attract a lot of attention.
Mark is currently shooting for four upcoming movies, including "Underwater Upside Down" and "Shiver".
Mark Boone Jr @markboonejr my friend pic.twitter.com/Ggk3cCb3yJ

— Tommy Flanagan (@TommyFlanagan) August 6, 2018
Roles in TV series
Mark made his debut TV series appearance in 1986, when he portrayed Time in the episode "Nightscape" of the critically acclaimed action crime drama "Equalizer", and then appeared in single episodes of various series through 2008, when cast to play the supporting character Neil 'Spanky' Carson in the mystery crime drama "In Plain Sight" created by David Maples, and which starred Mary McCormack, Frederick Weller and Paul Ben-Victor. The series follows the US Marshal Mary Shannon as she tries to balance work and family.
Mark went back to appearing in single episodes of numerous series, before in 2016 being cast to play Pat Brown in four episodes of the action comedy drama "The Last Man on Earth", created by Will Forte who also starred in it alongside January Jones and Cleopatra Coleman.
It follows Phil Miller who believes that he's the only man alive after a deadly virus killed nearly the entire human race. The series was nominated for 22 awards including five Primetime Emmys.
The year 2017 saw him play Rob Saperstein in the thriller comedy "Patriot", while his most recent appearance in a TV series has been in the 2019 episode "Chapter 6: The Prisoner" of the action adventure science fiction "The Mandalorian" which is very popular, and has won 21 awards including seven Primetime Emmys, while it's been nominated for 30 other awards.
Mark is currently shooting as Elias for the musical fantasy drama "Paradise City".
Awards and nominations
Mark has won three awards – in 2003, he won a Dahlonega International Film Festival Award for Feature Film: Best Supporting Actor for his performance in the comedy "Greasewood Flat".
In 2017, he and his colleagues won a Northeast Film Festival Award for Best Ensemble Cast for the musical thriller "American Satan", and the following year Mark won a Blue Whiskey Independent Film Festival Award for Best Actor, for his performance in the sports drama "12 Round Gun".
Wife and kids
Mark is very secretive when it comes to his love life and hasn't talked about any women he might have dated, however, it's known that he married his other half Christina Adshade in June 2019, and that they have two children together, both born years before the wedding.
Not a lot about Christina is known as she prefers to keep her personal matters to herself, but judging by her Instagram account, she is an artist, a painter and photographer.
Both she and Mark are lovers of animals, and have two pet dogs which can be seen featured in Christina's Instagram pictures, and they are also both interested in travelling, and have recently been to Paris in France.
Mark hasn't talked about any other women he might have dated, and as of January 2021, he is married to Christina Adshade and they have two children.
Hobbies and other interests
Mark was very young when he started riding bikes, but stopped aged 19 because his mother was worried about him. He started riding again 35 years later, and is today addicted.
He is very passionate about singing, and began taking lessons in his early 20s.
Mark enjoys portraying bad buys, and has played corrupt police officers in three movies.
He is keen on travelling, and has been all around the US for both work and pleasure, and has been to at least one country on each continent, excluding Antarctic.
Mark is a huge fan of comedy, and has performed at many stand-up comedy clubs around Los Angeles. He is a fan of comedians Jim Carrey and late Robin Williams, and his favorite movies are "Bruce Almighty", "Patch Adams" and "Good Morning, Vietnam".
He isn't very sporting.
Age, height and net worth
Mark's age is 65. He has long brown hair and a grey beard, his height is 5ft 7ins (1.71m) and he weighs around 190lbs (85kgs).
As of January 2021, Mark's net worth has been estimated at over $5 million.