• Aaron Ashmore is a 41-year-old actor, known for roles in Smallville, Warehouse 13, and Killjoys.
• His net worth is estimated to be over $2 million.
• He was born in Richmond, British Columbia and grew up in Brampton, Ontario.
• He has starred in many films and television shows since the 1990s, with a breakthrough role in Smallville in 2006.
• He is married to Zoë Kate, and has two children.
Who is Aaron Ashmore?
Aaron Richard Ashmore was born on 7 October 1979 under the zodiac sign of Libra, in Richmond, British Columbia, Canada. He is a 41-year-old actor, probably best recognized for landing the role of Jimmy Olsen in the American superhero series "Smallville" (2006-2009), playing ATF agent Steve Jinks in the American sci-fi series "Warehouse 13" (2011-2014), and featuring as Johnny Jaqobis in the Canadian adventure drama series "Killjoys" (2015-2019). He is also known to be the identical twin brother of actor Shawn Ashmore.
How rich is he, as of now? Aaron Ashmore Net Worth
As of mid-2021, Aaron Ashmore's net worth is over $2 million, earned through his successful career as a professional film and television actor, who has garnered over 70 acting credits since he launched his career back in the early 1990s.
Early Life, Family, Nationality, Ethnicity, Educational Background
Aaron Ashmore spent his early years in Brampton, Ontario, where he was raised alongside his brother Shawn by their father Rick Ashmore, who worked as a manufacturing engineer, and their mother, Linda Ashmore who was a homemaker. He holds Canadian nationality and belongs to White Caucasian ethnic group. Regarding his education, Aaron went to Turner Fenton Secondary School, after which he attended Earnscliffe Senior Public School.
The 1990s: Career Beginnings
Aaron Ashmore started his acting career in 1991, when he made his debut film appearance in a small role in the comedy-drama "Married To It", while his TV debut came two years later with the role of Young Byron Spencer in the made-for-TV sports drama film "Gross Misconduct: The Life Of Brian Spencer".
His next projects came in the late 1990s, when he continued to work on such made-for-TV film titles as "Cry Rape" and "Love Letters" both in 1999, then in "Run The Wild Fields" (2000). By the end of the decade, he'd also made guest appearances in many TV series, including "Are You Afraid Of The Dark?", "The Famous Jett Jackson", and "Twice In A Lifetime", to name a few.
The Early 2000s: Further Work
At the beginning of the 2000s, Aaron Ashmore landed supporting roles in various made-for-TV film titles, such as "Blackout", "Dying To Dance", and "The Familiar Stranger", all in 2001. Concurrently, he also worked on the drama "The Safety Of Objects", playing Bobby Christianson, and the thriller "Treed Murray" featuring as Dwayne, also both in 2001.
It was followed by his portrayals of Whiff in the made-for-TV biopic "Conviction" (2002), Randy Kehler in the made-for-TV historical drama-thriller "The Pentagon Papers" (2003), and Marc Hall in the made-for-TV comedy-drama "Prom Queen: The Marc Hall Story" (2004).
The Mid-2000s: Breakthrough and "Smallville"
Between 2004 and 2006, Aaron Ashmore was cast as Troy Vandegraff in the American teen noir mystery drama series "Veronica Mars". Concurrently, he was chosen to play the recurring role of Colin McNeil in the third season of the Canadian crime drama series "1-800-Missing" (2005-2006). His breakthrough role came when he joined the cast of the American superhero series "Smallville", in which he starred in the role of young photojournalist Jimmy Olsen from 2006 to 2009; two years later, he returned to reprise the role in the series finale.
The Late 2000s: Continued Success
While filming the aforementioned series', Aaron continued to work on other projects. He took the roles of Alec in the independent comedy-drama "Palo Alto, CA", and Matt Currie in the drama "The Stone Angel", both in 2007. These were followed by his portrayal of Pat Kinkade in the 2008 Christmas biopic "Thomas Kinkade's Christmas Cottage", directed by Michael Campus. Towards the end of the decade, Aaron also played Atom Galen in the sci-fi horror "The Tawn" (2009) alongside Val Kilmer, featured as Mark in the made-for-TV horror "Fear Island", next to Haylie Duff, and in 2010 starred in the role of Marcus in the supernatural horror "The Shrine". He also guest-starred in such TV series as "CSI: NY", "Private Practice", and "Fringe", among others.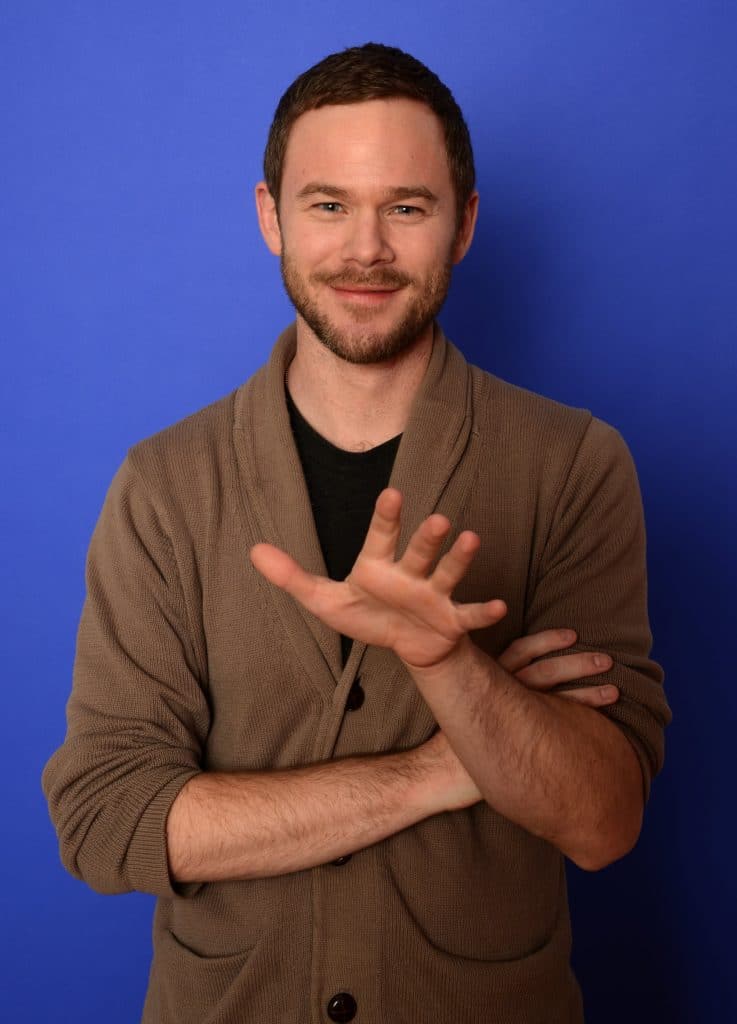 The Early 2010s: "Warehouse 13"
Aaron Ashmore then secured the role of Scott Griffin in the American crime drama series "In Plain Sight" (2010-2012), broadcast on the USA Network. Concurrently, he played Eric in Josh Stolberg's romantic comedy "Conception", and Dylan Masters in the Franco-Canadian action thriller series "XIII: The Series", both in 2011. His next major role came later that year, when he joined the cast of the American sci-fi series "Warehouse 13", aired on the Syfy network, portraying ATF agent Steve Jinks until its finale in 2014. Following the end of the series, Aaron had a part as Ray in the 2014 romantic comedy thriller "I Put A Hit On You", sharing the screen with Sara Canning, for which he also served as an executive producer.
The Mid-2010s: "Killjoys"
In 2015, Aaron Ashmore had the supporting role of George Nesbitt in the psychological thriller "Regression", alongside Ethan Hawke and Emma Watson, and played Nick Hopewell in the Lifetime original film "Swept Under", next to David Kelley. In the same year, he secured the main role of John Jaqobis in the Canadian adventure drama series "Killjoys" – it ran for five seasons on the Space network (now CTV Sci-Fi Channel) until 2019, and for his performance, Aaron received a Canadian Screen Award nomination for Best Lead Actor in a Drama Series. He then featured as Sean in the 2018 thriller "22 Chaser", and portrayed Reggie Seamus in the 2019 black comedy-drama "Tammy's Always Dying".
Recent and Upcoming Projects
Later in 2019, Aaron played Randall Wishart in the Canadian crime drama series "Cardinal", and starred in the role of Phil Brunton in the American political thriller series "Designated Survivor", aired on ABC and Netflix. It was followed by his portrayals of Gordon Church in the made-for-TV romantic drama film "The Santa Squad", and Angus in the drama "Sugar Daddy", directed by Wendy Morgan, both in 2020. In the same year, he was selected to play Duncan Locke in the American supernatural horror drama series "Locke & Key", broadcast on Netflix.
Regarding his upcoming projects, Aaron will appear as James in the horror "The Retreat", and Mark in the short drama "Things We Feel But Do Not Say".
Appearance and Vital Statistics
Aaron Ashmore has short light brown hair and blue eyes. He stands at a height of 5ft 11ins (1.82m), while his weight is around 170lbs (77kgs). Information about his vital statistics, biceps size, and shoe size isn't available. Aaron has an identical tattoo on his wrist as his brother – the initials 'GMA' which stands for 'Good Man Ashmore'; their grandfather has had a similar one.
Personal Life
Aaron Ashmore is a married man – his wife is Zoë Kate, and  they exchanged their wedding vows at a ceremony which was held on 20 June 2014. The couple has welcomed two daughters, their first in June 2016, and their second in April 2019. The family currently resides in Toronto, Ontario Canada.