• Michael Evans Behling is an American actor, model and Instagram star.
• He is best known for his portrayal of Jordan Baker in the sports drama series "All American".
• Michael is bi-racial and his adoptive family is white.
• He has appeared in commercials for White Castle and Adidas.
• As of 2021, his net worth is estimated to be over $200,000.
Who is Michael Evans Behling?
Michael Evans Behling was born in Columbus, Ohio USA, on 5 March 1996 – his zodiac sign is Pisces and he holds American nationality. He is an actor who might be known best for his portrayal of Jordan Baker, one of the lead characters in the sports drama series "All American" created by April Blair, and which has been running since 2018. It also stars Daniel Ezra and Samantha Logan, and follows a Football Player from South Central who is transferred to play at Beverly Hills High School. The series has won one award, and been nominated for three others.
Early life and education
Michael was adopted by Carol and Mike Behling not long after he was born, and the family then moved to Columbus in Indiana where Michael spent his childhood. Michael is bi-racial and his adoptive family is white. He was raised alongside three siblings Andrea, Adam and Matt; the Behling family is wealthy, as they own a large plot of land with numerous chickens, cats and dogs on it.
Michael became interested in sports while attending elementary school, and was mostly focused on playing volleyball, soccer and baseball.
Shortly after enrolling at Columbus North High School, he watched the critically acclaimed superhero movie "The Dark Knight" which starred Heath Ledger, and was amazed by his acting skills, Michael decided he would focus on acting and become an actor himself. He continued being physically active as he played football for the school's team and ran track. Upon matriculating in 2015, Michael enrolled at Indiana State University at which he continued to run track, but had to stop after he broke his foot twice and underwent surgery twice. After two years at Indiana State, Michael decided to drop out and focus on his acting and modelling career.
It's going to be one wild senior year. Stream the season premiere of #AllAmerican now: https://t.co/kOQdFE5Zmh pic.twitter.com/2mxx3KRNHv

— All American (@CWAllAmerican) January 21, 2021
Career as an actor
Before venturing into acting, Michael worked at Donner Aquatic Center as an assistant director. He has only three acting credits, but including the series "All American" since 2018, which has made him popular in the US. Michael made his debut TV series appearance in 2017 when he portrayed The Handsome Dude in the episode "The Lady Doth Protest" of the musical drama "Empire" created by Lee Daniels and Danny Strong, and which stars Terrence Howard, Taraji P. Henson and Jussie Smollett. It is about a wealthy owner of a company who has to decide who of his three sons will take over the company while his ex-wife is also trying to get her piece of the pie.
The series has been airing since 2015 and is very popular as it has won 28 awards including one Golden Globe while it has been nominated for 100 other awards.
In 2019, Michael portrayed Brady in the episode "Good Shepard" of the romantic drama "Grey's Anatomy" created by Shonda Rhimes and which stars Ellen Pompeo, Chandra Wilson and James Pickens Jr. It has been running since 2005 counting 370 episodes, and follows the lives of several surgical interns and their bosses. It is yet another very popular series, as it's won 80 awards including two Golden Globes, and been nominated for 233 other awards.
Career as a model
Michael launched his modelling career while still attending college, and it was his agent who advised him to focus on acting.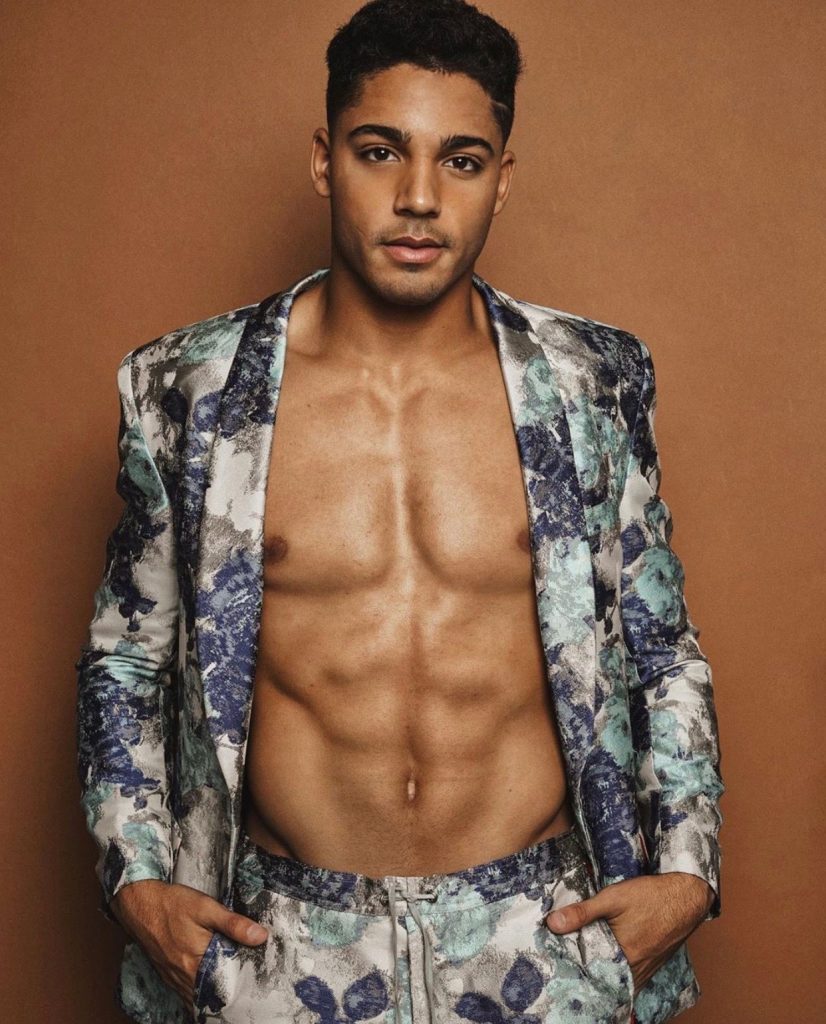 He has appeared in commercials for various brands and companies, such as the regional hamburger restaurant chain White Castle, and the multi-national corporation Adidas. In January 2018, Michael decided to move to Los Angeles in California to work on his acting career, but found it hard to find work as a model there. Having low finances, he slept on the floor of his friend's house, but everything changed after he was cast in "All American".
His modelling career was also up and running again, and Michael's today signed to Management 101 and HRI Talent. He's also teamed up with his high school friends Floyd Athaide, Drew Thompson and Nicholas Stevens, to launch their own clothing line DesignedAt5AM.
Michael is an Instagram star too, having gathered over 1.3 million followers. while he's uploaded around 260 pictures, most of which have been taken during his everyday life as well as during his professional photoshoots.
Love life and relationships
Michael hasn't talked about any women he might have dated, as he prefers to keep details of his love life to himself, however, he has spoken about the things he is searching for in a woman. He wants his girlfriend to have a sense of humor and enjoy making others laugh, to feel free enough to talk about anything with him, and to have enough time to spend with him at home. She cannot be a liar, as Michael would leave her the moment he realizes she's telling lies.
Talking about her physical appearance, she has to have beautiful eyes and teeth for him to notice and approach her.
Michael is very close to the British actor Daniel Ezra, and the two are best friends who spend a lot of their spare time together, however, there are also those who believe that Michael is gay and that the two might be romantically linked.
As none of the rumors concerning Michael's love life have been confirmed, he is single as of January 2021, hasn't married and doesn't have children.
Hobbies and other interests
Michael is an advocate for animal rights, and is trying his best to help preserve endangered animal species. He is a supporter of the organization People for the Ethical Treatment of Animals (PETA),  but doesn't really support each and every action of theirs.
Michael has five training sessions at the gym each week, and plays various sports but is also focused on his mental health, and is using his fame to raise awareness of mental health. He practices yoga several times a week, and tries to meditate nearly every day.
He is keen on travelling, and has been to several US states while he's recently had an opportunity to travel to London in England.
In his spare time which is usually late at night, Michael's keen on watching movies starring some of his favorite actors and actresses – Heath Ledger, Robin Williams and Natalie Portman – such as "10 Things I Hate About You", "The Patriot" and "The Imaginarium of Doctor Parnasses".
Age, height and net worth
Michael's age is 24. He has short black hair and light blue eyes, his height is 6ft 2ins (1.88m) and he weighs around 190lbs (87kgs).
As of January 2021, his net worth has been estimated at over $200,000.