• Bianca Kajlich is an American actress known for her role in the romantic comedy series "Rules of Engagement".
• She is married to American radio personality Mike Catherwood and the couple has a daughter.
• Bianca has appeared in movies such as "10 Things I Hate About You" and "Bring It On", and in TV series such as "Boston Public" and "Dawson's Creek".
• She has produced the 2014 short drama film "Drift", and has sung in the 2004 episode "Love at First Flight" of the series "Rock Me, Baby".
• Bianca has a net worth estimated at over $3 million, while Mike's net worth is reputedly over $4 million.
Who is Bianca Kajlich?
Bianca Maria Kajlich was born in Seattle, Washington State USA, on 26 March 1977 – her zodiac sign is Aries and she holds American nationality. She is an actress who is perhaps known best for her portrayal of Jennifer in the romantic comedy series "Rules of Engagement", created by Tom Hertz, and which starred Patrick Warburton, Megyn Price and Oliver Hudson. The series follows the lives of two couples and their single friend, aired from 2007 to 2013, and won eight awards while it was nominated for seven others, including four Primetime Emmys.
Bianca is also known as the wife of famous American radio personality Mike Catherwood.
Early life and education
Bianca was raised in Seattle alongside her siblings Anya and Andre Kajlich, by their Slovak father Dr. Aurel Jan 'Relo' Kajlich, and their Italian mother Patti.
Bianca grew up being interested in various activities such as playing soccer, dancing and acting with her elementary school's drama club. She studied at Bishop Blanchet High School, and during her four years there was mostly focused on her ballet lessons. Bianca matriculated in 1995, and then enrolled at Washington State University located in Pullman. During her time at college, she was a member of the Olympic Ballet Theatre, and danced in various plays. She graduated with a Bachelor of Arts degree in 1999, and then chose to focus on acting rather than on dancing.
Roles in movies
She made her debut film appearance in the 1999 hit romantic comedy "10 Things I Hate About You", which starred the late actor Heath Ledger, Julia Stiles and Joseph Gordon-Levitt, and follows a popular teenage girl who is not allowed to go on a date until her older sister goes out first. The movie won two of the 15 awards it was nominated for.
Bianca went on to play supporting characters in a couple of mediocre movies, such as thedrama "This Is the Disk-O-Boyz", the short drama "Sorority" both in 1999, and the 2000 romantic sports comedy "Bring It On". The year 2001 saw her appear as Sharon Exler in the action drama "Semper Fi", and in 2002 she starred as Lane in the drama "In My Opinion", which failed to attract any attention.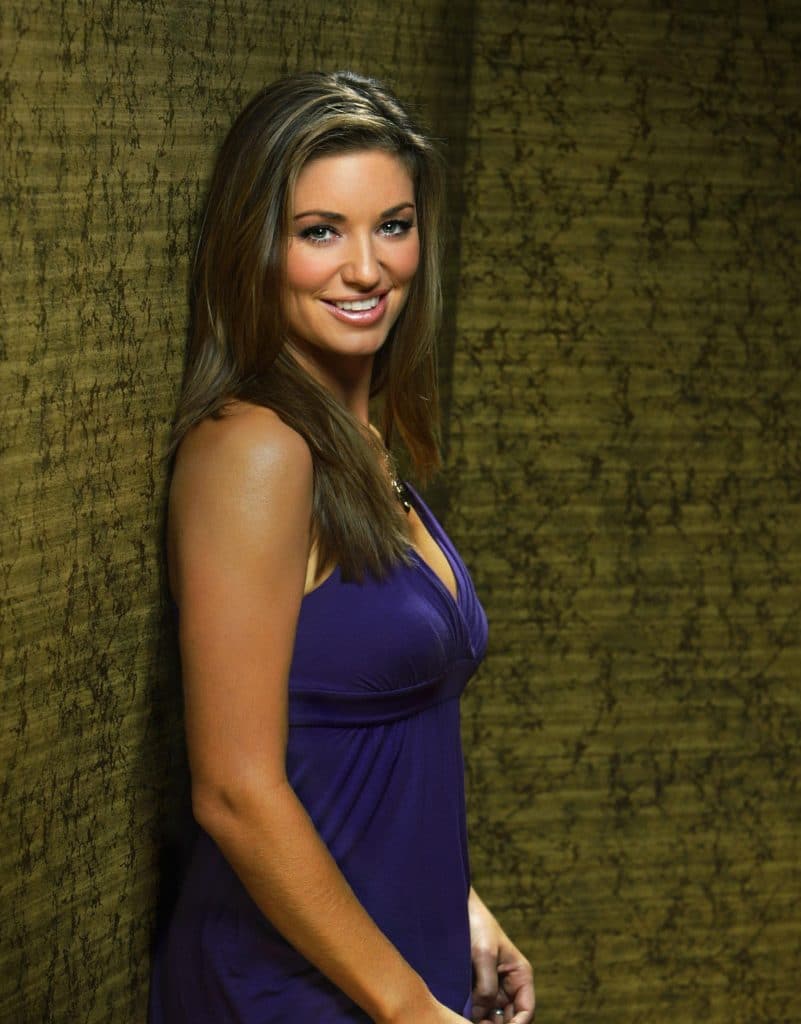 Bianca played a supporting role in the 2005 comedy "Confessions of a Dog", and was in the following year cast to play Mia, the lead character in the comedy "More, Patience", which also starred Jennifer Esposito and Scoot McNairy, and follows a psychiatrist working in New York who has her own problems. The year 2011 saw Bianca appear in the hit action comedy "30 Minutes or Less", which starred Jesse Eisenberg and Danny McBride, and follows two criminals as they kidnap a young man delivering pizzas, glue a bomb to his chest and then send him to rob a bank.
As she has mostly been focused on appearing in TV series in the last decade, two of Bianca's most recent roles in movies have been in the 2014 horror thriller "Dark Was the Night", and the 2015 short musical "Bridgit Mendler: Undateable".
Roles in TV series
She made her debut TV series appearance in the 2000 episode "Noshing and Moshing" of the comedy "Freaks and Geeks", and later that year was cast to play the supporting character Lisa Grier in the comedy drama "Boston Public" which starred Loretta Devine and Anthony Heald, and follows the lives of ten professors working at a Boston high school as they are struggling to balance their personal lives and dealing with the school's trouble-makers. The series won 13 awards including one Primetime Emmy, and was nominated for 29 other awards.
The year 2002 saw Bianca cast to portray another supporting character, Natasha Kelly in the romantic drama "Dawson's Creek", while the following year saw her star as Beth Cox in the family comedy "Rock Me, Baby", which failed to attract a lot of attention and received mixed reviews.
In 2014, she began portraying Leslie, the lead character in the comedy "Undateable" which also starred Chris D'Ella and Brent Morin, and follows a womanizer as he decides to help his sister and her four friends with dating advice. In 2019, she played Christina Henry in the crime drama "Bosch", and the same year saw her star as Danielle B. in the pilot of the family comedy "The Unicorn".
Bianca's most recent role in a TV series has been in the adventure fantasy drama "Legacies", which has been airing since 2018 and stars Danielle Rose Russell, Aria Shahghasemi and Quincy Fouse. It follows Hope Mikaelson, who is half-vampire half-werewolf, as she struggles to find her own way in life. The series has so far been nominated for three awards.
Other credits
Bianca has been credited with singing the songs "Macarena" and "Wannabe" in the 2004 episode "Love at First Flight" of the series "Rock Me, Baby".
She produced the 2014 short drama film "Drift".
Bianca has appeared in several documentaries, including the 2002 short film "Halloween: Resurrection – On the Set with Jamie Lee Curtis", the 2006 film "Halloween: 25 Years of Terror", and the 2007 short film "Rules of Engagement: From Table Read to Taping". She has also been invited to make a guest appearance in various talk-shows, such as "Entertainment Tonight", "Kris" and "The Late Late Show with Craig Ferguson".
Awards and nominations
She has been nominated for a single award: in 2001, Bianca and her colleagues were nominated for an MTV Movie Award for Best Dance Sequence for their performance in the film "Bring It On".
Love life and marriage with Mike Catherwood
Bianca has been married twice; she exchanged vows with her first husband Landon Donovan on 31 December 2006. Landon is a retired professional soccer player from Ontario, California USA, who played for the European team Bayer 04 Leverkusen from 1999 to 2005 when he returned to the US to play for the Los Angeles Galaxy. Bianca and Landon separated in 2009, and filed for divorce in December 2010.
She married her second husband, Mike Catherwood on 16 December 2012, in a private ceremony attended by their closest friends and family, and in April 2014, Bianca gave birth to their daughter Magnolia. The family of three seems to be leading a happy life together.
Neither of the two have spoken about any other people they have perhaps been with.
Hobbies and other interests
Bianca is a huge fan of tattoos, and revealed that she has plenty when she made a guest appearance in "The Late Late Show with Craig Ferguson" back in 2005. Craig asked her about the tattoo on her wrist, and she state that she has many others all over her body, and that the person who gets to see these should consider herself/himself lucky.
She is physically very active, and works out nearly every day with her other half. Many pictures taken during her workout routines can be found uploaded onto her Instagram account.
Summer is her favorite season, as she enjoys laying at the beach, showing off her body and sun tanning.
Bianca has her own favorite actors and actresses, some of whom are Leonardo DiCaprio, Kate Winslet and Angelina Jolie, and a couple of her favorite movies are "Titanic", "The Eternal Sunshine of the Spotless Mind", and "Shutter Island".
Age, height and net worth
Bianca's age is 43. She has long brown hair and green eyes, her height is 5ft 8ins (1.73m) and she weighs around 135lbs (62kgs). As of February 2021, her net worth has been estimated at over $3 million, while Mike's net worth is reputedly over $4 million.
Who is Mike Catherwood?
Michael Dwight 'Mike' Catherwood was born in San Marino, California USA, on 15 March 1979 – his zodiac sign is Pisces and he holds American nationality. He is a radio personality known better by his nickname 'Psycho Mike', and perhaps known best for having served as a co-host of the radio call-in show "Loveline" from 2010 to 2016.
He studied at San Marino High School from which he matriculated in 1997 and then chose not to pursue a college degree but to focus on earning money to financially support himself. Michael began drinking heavily in his teenage years.
He gained recognition after he became the assistant producer of the morning radio show "Kevin and Bean", which aired on KROQ-FM, and Michael eventually started doing vocal impressions on the show, including of Kevin Federline, Manny Ramirez and Antonio Villaraigosa. He also created a couple of his own characters, such as Rudy, Carbuncle and Sven.
On 5 January 2015, he and Dr. Drew Pinsky launched the new show "Dr. Drew Midday Live with Mike Catherwood", which Michael left in January 2018 to focus on "Kevin and Bean".
As of February 2021, he is the host of the podcast "Swole Patrol", which is about fitness, exercising and dieting. Michael is also an amateur body builder, and a certified personal trainer.
Apparently he is still struggling with his alcohol addiction to this day.