• Mike Farrell is an American actor and political activist best known for his role in the popular TV comedy series "M*A*S*H"
• He has starred in numerous TV series and movies such as "The Dick Powell Theatre", "The Days of Our Lives", "The Man and the City", "Lockdown", "Patch Adams", and "Out at the Wedding"
• He has produced several films and written and directed several episodes of "M*A*S*H"
• He has won several awards, including a TV Land Impact Award and a Women in Film Crystal Humanitarian Award
• As of July 2021, his net worth is estimated at over $10 million
Who is Mike Farrell?
Mike Farrell was born in Saint Paul, Minnesota USA, on 6 February 1939 – his zodiac sign is Aquarius, and he holds American nationality. He's an actor and a political activist, perhaps known best for having starred as Captain B. J. Hunnicutt, in the popular TV comedy series "M*A*S*H".
Early life and education
Mike is the son of Agnes Sarah Cosgrove and Michael Joseph Farrell, and has three siblings. When he was two years old, he and his family moved to Los Angeles, California, where his dad worked as a carpenter at a movie studio.
Mike attended West Hollywood Grammar School, with his future famous classmates Natalie Wood and Ricky Nelson. In 1957, he joined the US Marine Corps for two years. Afterwards, he enrolled at the University of California, Los Angeles, from which he graduated in 1963. At that time, he also studied acting at the Jeff Corey Workshop.
Roles in TV series
Mike made his debut TV series appearance in 1963, when he starred in the episode entitled "The Rage of Silence" of the comedy drama "The Dick Powell Theatre". In the following years, we saw him guest star in an episode of numerous TV series, most notably "Lassie", "The Monkees", "The Graduate", and "I Dream of Jeannie".
In 1968, he began playing the role of Scott Banning, in the popular NBC soap opera "The Days of Our Lives", created by Ted and Betty Corday. The series follows two families, the Hortons and the Bradys, living in the fictional town called Salem. It's the second longest running series of all time, having aired over 14,000 episodes, the first is "Coronation Street", which has been airing in the UK since 1955.
In 1970 and 1971, Mike played the role of Dr. Sam Marsh, in the medical drama "The Interns", created by William Blinn, and which also starred Stephen Brooks, Christopher Stone and Hal Frederick.
He also starred as the assistant to the main character, Anthony Quinn, in the 1971 drama "The Man and the City", following the life of a longtime mayor of a rapidly growing city in the American Southwest. In 1973, Mike signed a contract with the Universal Studios, and in the following year appeared in a number of series developed by it, such as "Banacek", "The New Land", and "Marcus Welby, M.D.", while he also guest starred in an episode of the popular western drama "Bonanza".
Perhaps the role Mike is known best for, was in the war themed comedy drama "M*A*S*H" -short for Mobile Army Surgical Hospital. He joined the crew in 1975 following the departure of one of the series' main stars, Wayne Rogers, and stayed with the series until it ended in 1983. "M*A*S*H" was developed by Larry Gelbart, based on a novel by Richard Hooker, entitled "MASH: A Novel About Three Army Doctors". The series aired weekly on CBS Network, and followed the staff of an Army hospital in the Korean War.
Actor Mike Farrell from the beloved TV series M*A*S*H* was interviewed for this film yesterday at his house in L.A. Thank you so much, Mr. Ferrell!!

Posted by Clownvets on Saturday, January 13, 2018
It was slightly controversial at the time, as its first few seasons aired during the Vietnam War, so the series was constantly forced to walk the fine line of commenting on the war, while not openly protesting against it. Despite all this, "M*A*S*H" was very successful, and won 61 awards, including 14 Primetime Emmys.
Since "M*A*S*H", Mike has starred in numerous critically acclaimed TV series, such as "Murder, She Wrote" and "Desperate Housewives", while he also voiced the character Jonathan Kent, in the animated series "Superman", as well as in its follow-up series "Justice League".
Between 1999 and 2002, we saw Mike star as Dr. James Hansen, in the NBC family drama "Providence", created by John Masius, and which also starred Melina Kankaredes and Paula Cale. He then semi-retired from acting, until just recently guest-starring in two episodes of the crime series "NCIS" in 2019.
Roles in movies
Mike made his first film appearance in the 1963 war comedy drama "Captain Newman, M. D.", directed by David Miller. Four years later, we saw him star in the sci-fi thriller "Countdown", directed by Robert Altman, and which also starred James Caan and Robert Duvall. In 1968, Mike appeared in another sci-fi thriller, "Panic in the City", following an American agent who is assigned to track down a Soviet spy building an atomic device.
He played one of the leads in the 1974 sci-fi adventure drama "The Questor Tapes", directed by Richard A. Colla, and which also starred Robert Foxworth and John Vernon. The movie is centered on Dr. Vaslovik, a scientist who developed plans to build an android super-human, and it was nominated for the 1975 Hugo Award for the Best Dramatic Presentation.
In 1990, he appeared in the crime action drama "Lockdown", written by Joseph Izzo and Joseph Mangelli and directed by Frank Harris. In 1995, he played one of the lead roles in the mystery drama "The Killers Within", written and directed by Paul Leder.
The most recent film role for Mike was in the 2007 romantic comedy "Out at the Wedding", directed by Lee Friedlander, written by Paula Goldberg, and which also starred Desi Lydic and Reginald VelJohnson.
Other credits
Aside from acting, Mike is also an accomplished producer. In 1983, he was the executive producer for the documentary film "Citizen: The Political Life of Allard K. Lowenstein", and in the same year he produced the TV movie "Memorial Day".
Two years later, he partnered with the film and TV producer Marvin Minoff to create a company, Farrell/Minoff Productions. In the following years, they co-produced numerous TV movies, such as "Incident at Dark River" (1989), "Silent Motive" (1991) and "Sins of the Mind" (1997).
Most notably, Mike and Marvin produced the 1998 biographical drama "Patch Adams", which starred Robin Williams, and was based on Mike's own acquaintance with the doctor. The partnership lasted for 25 years, until Marvin's death in 2009.
While still shooting for the comedy "M*A*S*H", Mike was given the chance to write and direct several episodes of the series.
Between 1979 and 1983, he wrote four episodes, and was credited as a director of five; he also produced the 30th anniversary reunion documentary in 2002.
Awards and accolades
Mike has built himself a reputation as a renowned TV actor. His work on "M*A*S*H" was well received by the critics and public alike, and it won him the 2009 TV Land Impact Award, while he was nominated for three other awards, including two Primetime Emmys in 1980 and 1981.
In 1982, he was nominated for a Daytime Emmy Award for Outstanding Performer in Children's Programming, for his performance in "The Body Human: Becoming a Man". In 1993, Mike received a Women in Film Crystal Humanitarian Award, and more recently, in 2018 he was nominated for a Gold Derby TV Award, for his performance in the second season of the crime series "American Crime Story".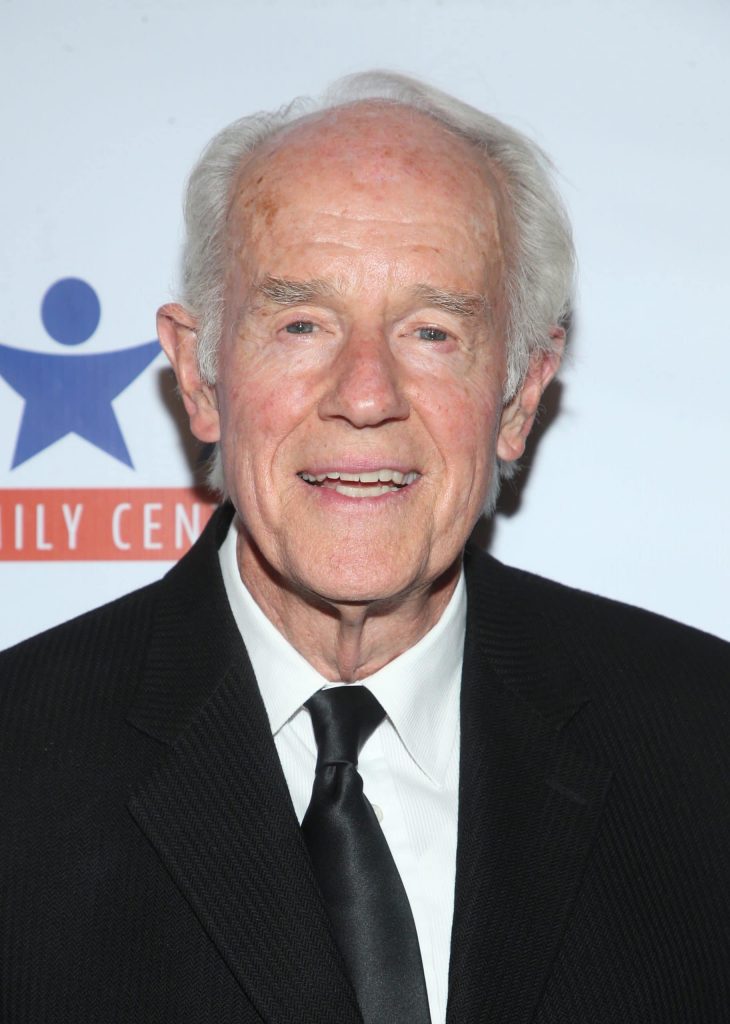 Political activism
Mike has been an activist for many political and social causes, even before his acting career kicked off. He was on the Board of Advisors of Cult Awareness Network, was also the co-chair of the California Human Rights Watch for 10 years, and was the president of Death Penalty Focus. He served as a member of California's Commission on Judicial Performance from 2 February 1998 to 28 February 2001.
During the civil war in El Salvador in 1985, Mike volunteered in Central America, helping refugees. By chance, he was involved in surgery on a guerilla commander, Nidia Diaz, who had been imprisoned; Amnesty International recruited a foreign doctor to help her, and Mike happened to be present as an observer, but at one point the doctor needed assistance, so he called for Mike's help. The surgery was a success, and Diaz later went on to serve in the Central American Parliament, and in the Legislative Assembly of El Salvador.
Following the 2016 US Presidential election, Mike famously appeared in a commercial made to convince Republican electors to block Donald Trump from becoming a president. In December 2016, he appeared in Tucker Carlson's show, when he defended his appearance in the commercial by saying that he would rather have a president elected by the House of Representatives, than the one American people voted for.
Love life and relationships
Mike has been married twice and has two children. In 1963, he married the actress Judy Hayden, who worked as a high school drama teacher at that time. They have a son named Michael and a daughter named Erin. Mike and Judy separated in 1980, with their divorce being finalized in July 1984.
A few months later, in December 1984, he married the actress and singer Shelley Fabares, who is perhaps known best for having starred in the sitcom "The Donna Reed Show". They have been married to this day; they don't have children together.
Hobbies and interesting facts
As his popularity as a TV actor rose in the early 1970's, Mike appeared in numerous commercials for brands such as Maytag, Plymouth and Schmidt's Big Mouth Beer.
In 2007, he published his autobiography entitled "Just Call Me Mike: A Journey to Actor and Activist", which covered details about his childhood and early career. Two years later, he published his second book "Of Mule and Man", which documented his 9,000 mile drive around the US to promote his first book.
Mike is a big fan of spaghetti westerns, with his favorite director being Sergio Leone, while some of his favorite movies are "The Good, the Bad and the Ugly", "A Fistful of Dollars" and "Once Upon a Time in the West".
Appearance, age and net worth
Mike is 82 years old. He has short white hair and blue eyes, he's 6ft 3ins (1.92m) tall, and weighs around 198lbs (90kgs).
As of July 2021, his net worth is estimated at more than $10 million.