• Mirtha Jung may have remained unknown if not for the movie "Blow" which detailed her life as the ex-wife of drug baron, George Jung.
• She was born Mirtha Calderon in Cuba in 1952 and is of dual Cuban and American nationality.
• She was addicted to cocaine and worked in restaurants as a waitress before she married George Jung in 197•
• After divorcing George, she changed her lifestyle and got off drugs for the sake of her daughter.
• She has been away from the public eye since the movie "Blow" and her net worth is estimated to be $400,000.
Who is Mirtha Jung?
Mirtha Jung may have remained unknown if not for the movie "Blow", which detailed her life as the ex-wife of drug baron, George Jung. From being addicted to cocaine to living a clean healthy life, her once toxic life is worthy of a Hollywood movie depiction.
Her background and early life
She was born Mirtha Calderon in Cuba on 3 December 1952; she now has dual Cuban and America nationality. There isn't much detail about her life growing up, her parents, or if she has any siblings.
Mirtha's Education
She attended a local high school in Cuba, and was a bright student, also excelling in athletics. Her neighbourhood was in the slums of Cuba, and this exposed her to a life of drugs with which she began experimenting when she was a teenager.
Her cocaine addiction plagued her academic life, as she became more concerned about looking for ways to fund her habit. There is no information on if she furthered her education, or has a college degree.
Her Professional life
Soon after she matriculated from high school, Mirtha began working in restaurants as a waitress. Her urge for hard drugs increased and she was soon introduced to her now ex-husband by those who were in the drug business with her. George succeeded in helping her to not only access cocaine, but also to start making money from it through smuggling it in large quantities to the US from Colombia, through the Medelin Cartel. Over 80% of the drugs in circulation during this period were brought into the US through the cartel, and so the pair had a lot of cash at their disposal from their illegal trade.
Mirtha's addiction became so bad that she turned a deaf ear to her doctor's advice to stop using the drug while she was pregnant with her daughter. She is said to have had a tough delivery, linked to her addiction, but thankfully the baby was born healthy. On one of her smuggling trips, she was nabbed by the authorities and sent to jail to serve three years. This seemed like a blessing in disguise for her because, she used her jail time to get off drugs, especially for the sake of her young child, and is said to have not returned to her old habits once she completed her sentence in 1981.
Her marriage, divorce and child
Although she was already quite familiar with the world of illegal substances before meeting her husband, their parts crossed when she needed more supply. She was just 22 years old, and he was 32.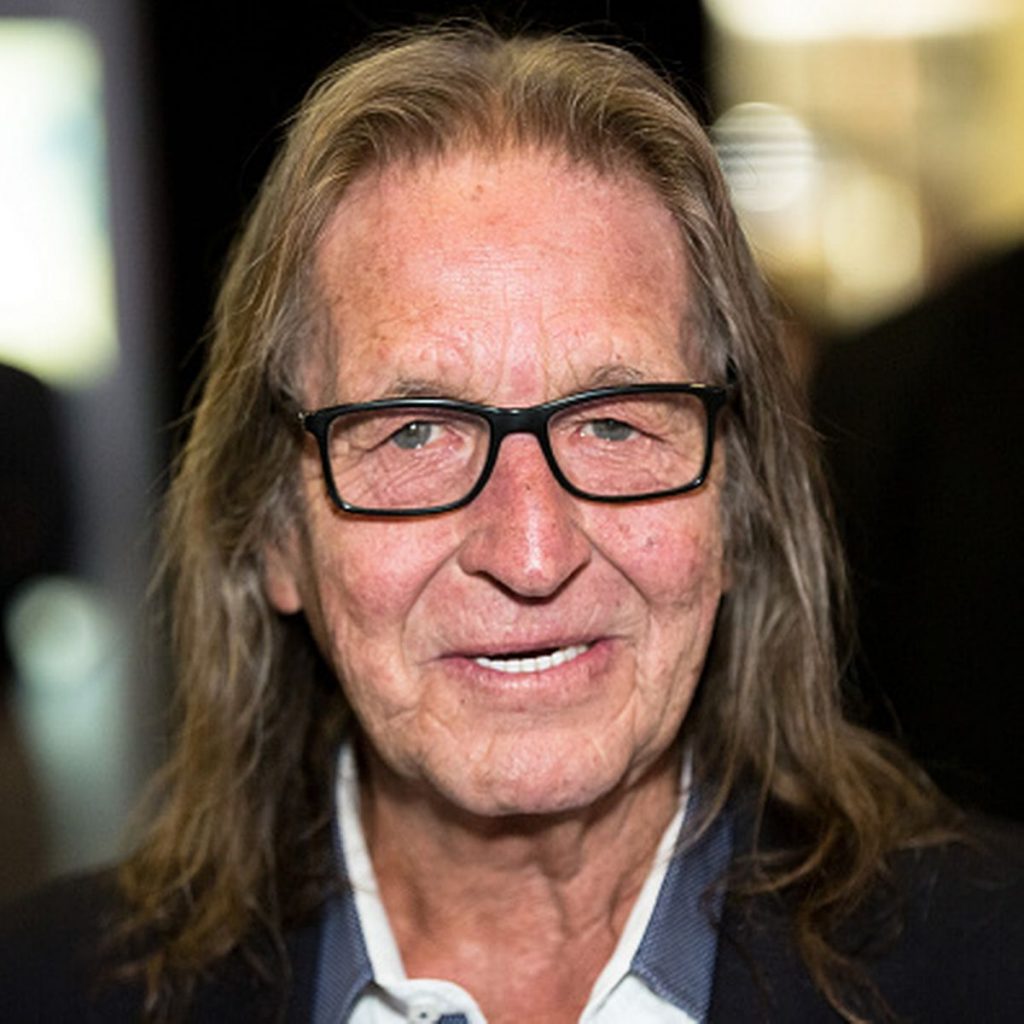 They began a relationship in 1975, and two years later they were married. Their union produced a daughter, Kristina Sunshine Jung in August 1978. The birth of her daughter made her realise that she didn't want to expose her little girl to the toxic life that she was living. This revelation propelled her to divorce her husband and forge ahead with her life.
Her husband, George Jacob Jung, a.k.a Boston George, was born on 6 August 1942 in Boston, Massachusetts, USA. He is an American, born to his father Frederick and mother Erminalia Jung.  He attended Weymouth high school where he was active on the football pitch, and had a natural charm that easily made him a leader. His first arrest came while he was in high school, on the grounds of aiding prostitution. He went on to sell marijuana at his college – University of Southern Mississippi, from which he dropped out.
His smuggling journey started with him moving cannabis in 1967, between England and California. He later covered more ground, and included an area in Mexico called Puerto Vallarta. During that period, his monthly income was a little above $1.5 million 'til 1974, the year he was arrested and sent to Danbury's Federal Correctional Institution, where he learnt about the Medelin Cartel from Carlos Rivas' whom he later trained in smuggling. Carlos was well connected in Colombia, and on being released a year later, both worked their way up to Pablo Escobar's crew in the Medelin Cartel to become the major suppliers of cocaine in the US. George even devised innovative ways of delivering cocaine by aeroplanes, and therefore reducing their risk of being caught by port authorities.
His friendship with Carlos turned soured, and he snitched on him to get a lesser sentence of 20 years when next arrested.  He has been re-arrested and released several times since then, and is still currently serving jail time for breaking parole rules.
In an interview, George stated that he didn't believe that what he was doing was wrong, because at the time he was smuggling, society accepted it. He felt that he was just supplying a product to people who wanted it.
Less than a year after his marriage to Mirtha crashed, George re-married to Ronda Spinello, and the two are based in California. Some sources stated that George tried to reconnect with his ex-wife and Kristina, his daughter, after the former's release from jail to see how he could be of help to them, but Kristina didn't want to make contact with him, still infuriated about his treatment of them.
Kristina is a businesswoman who sells unisex clothing, and also owns her clothing line called 'BG', ironically an abbreviation of Boston George. She also made a brief appearance in the movie which was unfortunately removed by the government, and she has since avoided show business altogether. She is married to Romain Karan and they have two children.
There are no reports about Mirtha being in any relationship or having re-married. She single-handedly raised her daughter in a calm surrounding in the US, and only made a public appearance when she granting interviews following the release of the 2001 movie "Blow", which chronicled her and her ex-husband's lives as smugglers. Penelope Cruz acted as Mirtha while Johhny Depp played the role of her ex-husband, and the movie was nominated for an Oscar Award with special recognition given to Depp for his brilliant portrayal.
The movie brought some popularity her way, but she has since disappeared from the public scene.
Her hobbies and favourites
After giving up the lavish lifestyle that came with her involvement in drugs, Mirtha took up reading favourite books and also taking walks in the park. Mirtha also loves watching movies which feature her favourite movie stars, who else but Johnny Depp and Penelope Cruz.
Rumours and controversies
There haven't been any rumours or scandals connected to her since she walked away from a life of crime. She has maintained a private life away from the media.
Mirtha's physical features
The beautiful 68-year old stands at a height of about 5ft 4ins(1.62m) and weighs 128lbs (58kgs). She has brown eyes and long brown hair.
Her net worth
Her net worth is placed at about $400,000, which sources claim to be made through her contribution to the movie "Blow". Most of her money through illegal means was taken from her by the authorities. Her ex-husband, who also amassed huge wealth through his smuggling trade, lost almost everything, leaving him with a net worth of about $10,000.
Where to find her
Mirtha has been away from social media, and though there are accounts which claim to be her, none have been officially linked to her.