• Betsy Russell was born in San Diego, California in 196•
• She is an actress best known for her role in the movie "Saw III".
• She has a Master's degree in spiritual psychology and is certified life coach and hypnotist.
• She has been involved in various movies and TV series since 198•
• She is currently 57 years old and has an estimated net worth of over $5 million.
Who is Betsy Russell?
Elizabeth 'Betsy' Russell was born in San Diego, California USA, on 6 September 1963 – her zodiac sign is Virgo and she holds American nationality. She is an actress who is probably still known best for her portrayal of Jill Tuck in the 2006 mystery crime horror movie "Saw III", which also starred Tobin Bell, Shawnee Smith and Angus Macfadyen, and follows an abducted doctor who has to watch a man called Jeff take a brutal test. The movie won one of the 10 awards it was nominated for.
Betsy reprised her role in the 2007 "Saw IV", the 2008 "Saw V" and the 2009 "Saw VI".
Early life and education
Betsy was raised alongside her brother and three sisters in San Diego, by their mother Constance who was a housewife, and their father Richard Lion Russell who was a writer on finance. Betsy's grandfather was Max Lerner, a famous American journalist and educator, who gained recognition with his controversial column "Civil Liberties in War Times".
Betsy was around eight years old when she started dreaming about becoming an actress, and began appearing in school plays. She attended Mission Bay High School, and during her time there appeared in a commercial for Pepsi.
Upon matriculating in 1981, Betsy decided to move to Los Angeles in California, where she took acting lessons and also enrolled at the University of Santa Monica. She launched her acting career in 1982 with her appearance in an episode of three series: the action adventure science fiction "The Powers of Matthew Star", the action crime drama "T. J. Hooker", and the family comedy "Family Ties". She also appeared in various movies while still attending the university, such as the comedy "Let's Do It!", the romantic comedy "Private School", and the action crime thriller "Avenging Angel".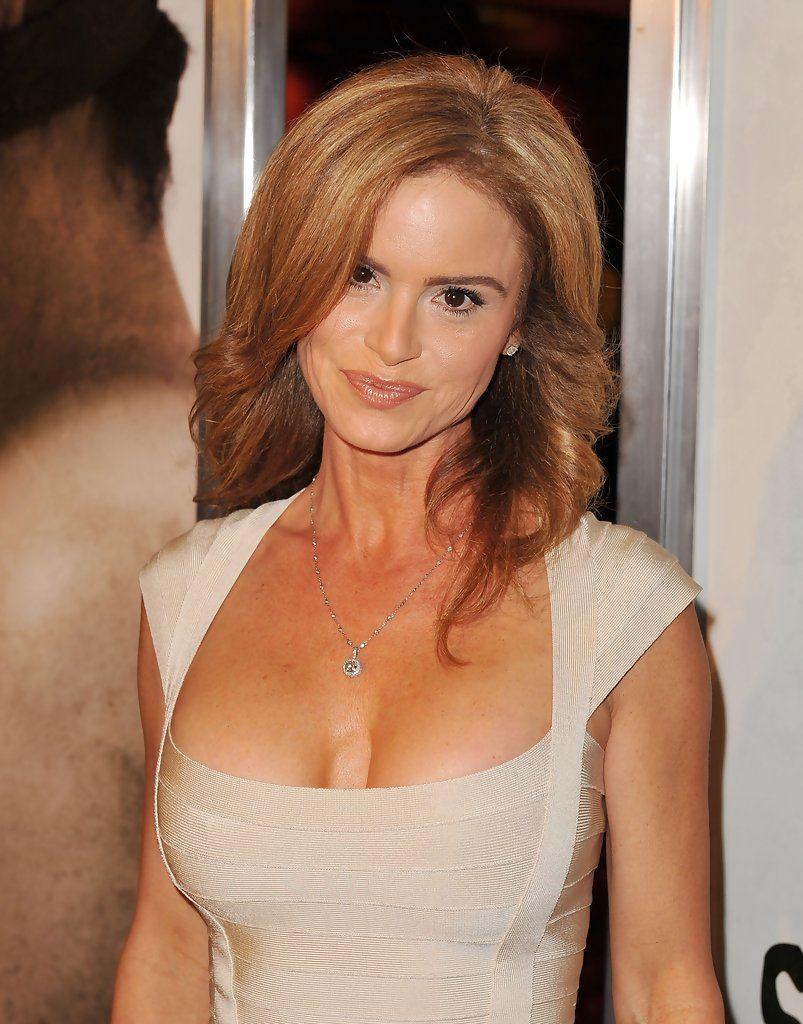 Betsy graduated with a Master's degree in spiritual psychology, and became a certified life coach and hypnotist.
Roles in movies
In 1985, Betsy portrayed supporting characters in the comedy "Tomboy" and the action drama "Out of Control", then in 1988 played the lead character Alison Wentworth in the horror thriller comedy "Cheerleader Camp", which also starred Leif Garrett and Lucinda Dickey, and follows a group of cheerleaders at a summer camp who are being murdered by a serial killer.
The year 1989 saw her star as Lacey Luddigger alongside Rob Estes in the action adventure "Trapper County War", which failed to attract a lot of attention, and in the same year Betsy portrayed Liza Pulitzer in the drama "Roxanne: The Prize Pulitzer".
She went on to appear in several unsuccessful movies, such as the 1991 romantic science fiction horror "Camp Fear", the 1992 action drama "Delta Heat", and the 1993 comedy "Amore!".
Her following notable role only came 17 years later, when she portrayed Sergeant Hamill in the 2010 horror "Chain Letter", written and directed by Deon Taylor, and which starred Nikki Reed, Keith David and Brad Dourif. It follows a serial killer as he murders teens who refuse to forward his chain mail.
Three of Betsy's most recent roles in movies have been in the 2014 thriller "My Trip Back to the Dark Side", the 2014 thriller comedy "Knock 'em Dead", and the 2017 drama "Born and Missing". She is currently shooting for the upcoming drama "Bully High".
Roles in TV series
Betsy appeared in the 1984 episode "Bullets and Bikinis" and the 1986 episode "Members Only" of the action crime adventure "The A-Team" which stared George Peppard and Mr. T, and follows four Vietnam veterans hiding from the military after being convicted for a crime they were innocent of. The series won three awards while it was nominated for five others, including three Primetime Emmys.
Betsy made a guest appearance in an episode of the mystery crime drama "Murder, She Wrote", and was then cast to play the supporting character Christy in three episodes of the sports comedy "1st & Ten".
The year 1989 saw her appear in the episode "Superboy… Rest in Peace" of the adventure fantasy science fiction "Superboy", and in 1995, Betsy guest starred in the episode "The Crush" of the comedy "Platypus Man".
Her only other TV series role came 23 years later, when she voiced Laurie in the 2018 episode "Your Mouth Is Hanging off Your Face" of the critically acclaimed animated adventure comedy "Robot Chicken", which has been airing since 2005, and has won 10 awards including six Primetime Emmys, while it's been nominated for 31 other award.
Other credits
Betsy is currently making her producing debut with the movie "Bully High".
She's appeared in two documentary movies: the 2010 "Chiller 13: The Decade's Scariest Movie Moments" and the 2020 "Skin: A History of Nudity in the Movies".
Betsy has also guested in various talk-shows, including "The Gregory Mantell Show", "Aspiring Hollywood" and "The Jimmy Star Show with Ron Russell".
Awards
Betsy has won only one award: a 2010 Eyegore Award.
Love life and relationships
Sometime in the mid-1980s, Betsy started dating the actor Vincent Van Patten, but who is perhaps known best for being the son of the late American actor and businessman Richard Vincent Van Patten. The two exchanged vows in North Hollywood on 27 May 1989, and in March 1993, Betsy gave birth to their son Richard followed by their second son Vincent Jr. on 3 September 1995. However, inn 2001, Betsy and Vincent divorced for unknown reasons.
Prior to meeting Vincent, Betsy was engaged to Mark Burg, an American movie producer and actor, however, they split for unknown reasons.
She hasn't mentioned anyone she has perhaps dated since her divorce from Vincent Van Patten, and as of February 2021, she appears to be single, has married once, and has two sons.
Hobbies and other husband
Betsy has been involved in charity since the launch of her acting career, mostly working with organizations and foundations which aim to help underprivileged children and war veterans.
She enjoys spending her spare time at natural locations, and her Instagram page is filled with pictures taken from or in places which are usually forests, lakes and mountains.
Summer is her favorite season, as she enjoys laying at the beach, sun tanning and swimming in the ocean.
Betsy is physically very active, and has a couple of training sessions at the gym each week. She's also taking good care of her mental health, by doing yoga and meditating nearly every day.
She has her own favorite actors and actresses, some of whom are Robert De Niro, Julia Roberts and Meryl Streep, and a couple of her favorite movies are "Meet the Parents", "My Best Friend's Wedding" and "Pretty Woman".
Age, height and net worth
Betsy's age is 57. She has long brown hair and brown eyes, her height is 5ft 5ins (1.65m) and she weighs around 130lbs (59kgs).
As of February 2021, her net worth has been estimated at over $5 million.