• Bernice Burgos is an American social media star, model, video vixen, entrepreneur, and fashion designer
• She launched her own sleepwear line Bold & Beautiful in 2014
• She has been featured in several music videos and TV shows
• She has undergone plastic surgery and is open about it
• Bernice is 40 years old, 5ft 7ins tall, and her estimated net worth is over $2 million
Who is Bernice Burgos?
Bernice Burgos was born in The Bronx, New York City USA, on 17 April 1980 – her zodiac sign is Aries and she holds American nationality. She's a social media star, model, video vixen, entrepreneur, and a fashion designer, probably known best for her Instagram account 'realberniceburgos', which is today followed by more than 6.2 million people, while it numbers over 2,000 pictures and videos uploaded onto it. Bernice's mostly focused on uploading pictures, which feature her large breasts and buttocks.
Early life and education
Bernice was raised in Spanish Harlem (East Harlem), Upper Manhattan, New York City, by her parents who prefer to stay away from the media, widely believed because they are dissatisfied with their daughter's way of living.
As she hasn't commented on having any siblings, Bernice's believed to be an only child.
She became interested in modelling at quite an early age – most of her peers also dreamt about becoming either models or actresses. Bernice went on to attend a local high school, at which she was somewhat bullied because she was a bit overweight, however, this got her to start working out, and she eventually shaped her figure. Upon matriculating in 1998, Bernice wanted to pursue a college degree, but was unable because of her financial situation, and so focus on working.
Career as a model and video vixen
Bernice spent close to a decade working as a waitress and a bartender, when she entered a store to buy some products for her hair and overheard a girl talking on the 'phone with her modelling agent.
She approached her and asked about modelling, got her agent's phone number and contacted him the same day. Bernice has been modelling for close to 15 years now, and has appeared on the cover page of various US magazines.
She launched her career as a fashion designer in 2014 with her sleepwear line Bold & Beautiful. Bernice stated in an interview that she believed the fashion industry wasn't paying any attention to creating sleepwear lines which would fit women of all sizes and shapes, while also making them feel beautiful. Her daughter Ashley helped her create the line.
Bernice began appearing in music videos as early as 2009, while her debut appearance was in Jim Jones and Ron Browz "Pop Champagne". The following year saw her appear in the music video "Ain't Leavin Without You" by Jaheim, followed by her appearance in "Southern Hospitality" by Hal Linton.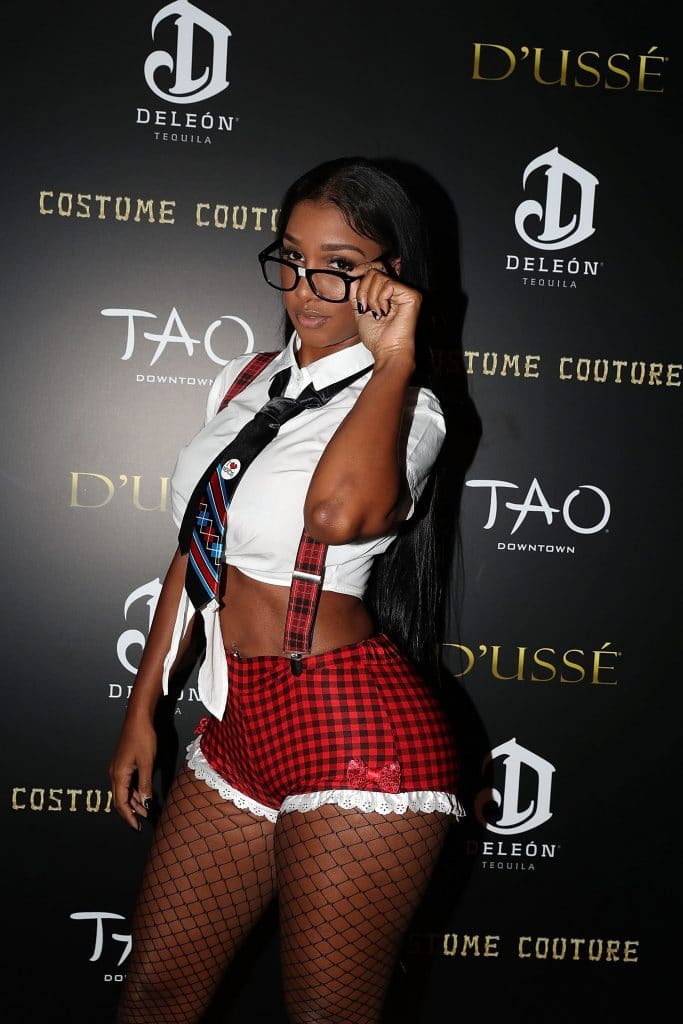 In 2011, she appeared in J. Cole's "Work Out", and the following year saw her appear in the music video "Diced Pineapples" by Rick Ross. Most recently, in 2016 Bernice was invited to appear in the music video "Do You Mind" ,by the popular American DJ, songwriter and record producer DJ Khaled.
In 2015, she was cast to appear in the episode "Makeup Mistakes" of the documentary series "Inside Edition", and in 2018, Bernice received special thanks for the music video "Blend" by Peppermint and Cazwell. The year 2019 saw her make a guest appearance in the episode "Lil Durk" of the comedy game-show "Wild 'N Out", and in 2020 she made her debut film appearance with her portrayal of Moon in the thriller "True to the Game 2", written by Preston A. Whitmore II based on the novel by Teri Woods, directed by Jamal Hill.
The movie starred Vivica A. Fox, Andra Fuller and Rotimi, and follows a journalist from New York City investigating the death of her friend, while she's now targeted by a criminal trying to collect a debt.
Plastic surgery
Bernice's quite open when it comes to talking about the plastic surgery she has undergone. In an interview she gave to the radio show "The Breakfast Club", she stated that she got breast implants and that she has also done 'a little bit of everything'. She stated that she had undergone butt surgery at a basement, but that it was legal.
Besides Instagram, Bernice's also active on Twitter, Facebook, TikTok, and YouTube.
She has been on Twitter since January 2010, and is today followed by more than 150,000 people as she tends to tweet every day.
Bernice also has a Facebook page followed by around 120,000 people, while she tends to upload a couple of pictures every month. Her TikTok account numbers close to 270,000 followers, and over 1.2 million likes of all her videos combined which, once again, mostly have her breasts and buttocks in focus.
Bernice launched her YouTube channel on 30 August 2018, and it's today subscribed to by more than 46,000 people, and numbers over a million views of all her five videos combined. Bernice's most popular vide,o "House Shopping!" has been viewed around 425,000 times since 5 September 2019.
Love life and relationships
Bernice was 15 years old when she gave birth to her daughter Ashley, whose father was a convict and wasn't there as Ashley was growing up; she also has another daughter named Sarai.
In December 2010, Bernice got physical with a girl who was 14 years old, and was thus charged with endangering welfare of a child.
She has been with eight men whom the public knows about. In the late 2000s, Bernice dated Marion 'Suge' Knight who's the co-founder of Death Row Records, who was in September 2018 sentenced to spend 28 years behind bars. In 2013 and 2014, she was in a relationship with Trey Songz who's an American singer-songwriter and actor, then Bernice then went on to date the famous Canadian rapper and actor Drake, whose net worth has been estimated at over $180 million. They were together for around a year before splitting in 2015. The following year saw her date the American rapper and actor T. I., then from 2017 to late 2018, Bernice dated Quavo, a popular American rapper, singer-songwriter and record producer.
Following their split, she dated Meek Mill, another popular rapper, before spending several months dating Young Ma, the female American rapper and entrepreneur.
As of March 2021, Bernice's dating the American rapper and singer-songwriter Lil Baby, she hasn't married, and has two daughters.
Hobbies and other interests
Bernice's physically active as she has several training sessions at the gym each week, and is also following a strict diet, thus her slim figure. She given her fans many tips regarding her workout routine and dieting plan!
Bernice loves to travel, and has been all around the US for both work and pleasure, including keeping her boyfriends' company during their musical events, organized in both the USA and Europe.
She enjoys leading a lavish lifestyle, and can usually be seen staying at the most expensive hotels, and eating at the most expensive restaurants.
She likes to watch movies in her spare time, and her favorite actor and actress are Dwayne 'The Rock' Johnson and Angelina Jolie, and a couple of her favorite films are "Jumanji: Welcome to the Jungle", "Journey 2: The Mysterious Island", and "Lara Croft: Tomb Raider – The Cradle of Life".
Age, height and net worth
Bernice's age is 40. She has long brown hair which she's dyed numerous colors including black, blonde and pink, her eyes are brown, and her height is 5ft 7ins (1.7m) while she weighs around 145lbs (65kgs), and her vital statistics are 36-25-40.
As of March 2021, her net worth has been estimated at over $2 million.