• Meaghan Rath is a Canadian actress, writer, and producer active in the entertainment industry for over 20 years.
• She was born in Montreal, Quebec, Canada to an Indian mother and an English/Austrian-Jewish father.
• She has been in over 30 acting projects, with her most notable role as Sally Malik in "Being Human."
• She married her English husband, Jack Cutmore-Scott, in May 2020.
• Her estimated net worth is $3 million.
Who is Meaghan Rath?
Meaghan Rath is a beloved Canadian actress, writer and producer, who has been in the entertainment industry for over 20 years. Keep reading to learn about her love life, ethnicity, and more.
Meaghan Rath's Early Years & Education
Meaghan was born on 18th June 1986, in Montreal, Quebec Canada. Many fans of the actress are curious to know what her ethnicity is and we can tell you that she was born to an Indian mother and an English/Austrian-Jewish father. The actress has a younger brother Jesse, who is also an aspiring actor – the pair have played onscreen siblings before.
Meaghan Rath To Star In Canadian Comedy 'Children Ruin Everything' From Chuck Tatham & Kurt Smeaton https://t.co/GszffLNrDi

— Deadline Hollywood (@DEADLINE) February 16, 2021
We don't know which high school she went to, but Meaghan graduated from Dawson College with a degree in Cinema and Communications. Meaghan measures 5ft 6ins tall, and weighs around 125lbs (56kgs).
Meaghan Rath's Acting Career
Meaghan made her acting debut in 2001 at the young age of 15. She appeared in the movie "Lost and Delirious", and began setting the foundations for what would be a successful acting career.
Most actors who take a three-year hiatus after landing their first role would have a hard time landing jobs, but that wasn't Meaghan's case.
In 2004 she appeared in two episodes of "Fries with That" ,and also made her first appearance in "15/Love" playing Adena Stiles; through 2006, Meaghan appeared in a total of 47 episodes of the latter series.
Meaghan next appeared in two episodes of the mini-series "10.5 Apocalypse" as Rachel in 2006, and in the following year land roles in two TV movies, "I Me Wed" and "My Daughter's Secret".
One of Meaghan's better-known roles is her portrayal of Rigby Hastings, in 13 episodes of "The Assistants" which aired in 2009.
Two years later, she broke through by playing the role of Sally Malik in "Being Human", an innovative paranormal series centering around the lives of three roommates, who just happen to be a ghost, a werewolf, and a vampire. Created by Jeremy Carver and Anne Fricke, it was a huge success, and co-starring alongside Sam Huntington and Sam Witwer, Meaghan's role helped catapult her into mainstream TV fame, and gaining a loyal following as a consequence.
However, all good things come to an end and the last season of the series aired in 2014; Meaghan landed another big role three years later, playing Clea Annou in "Rogue".
In 2017, she also began appearing in "Hawaii Five-O", and has starred in 72 episodes until now.
Meaghan is a versatile individual, and hasn't limited herself to just acting. She tried her hand at writing and producing in 2013, and earned story consultant and executive producer credits for the romcom movie "Three Night Stand". As of early 2021, she is also the executive producer for the upcoming series "Children Ruin Everything".
As someone with over 30 acting credits, Meaghan has garnered plenty of prestigious award nominations, winning three times.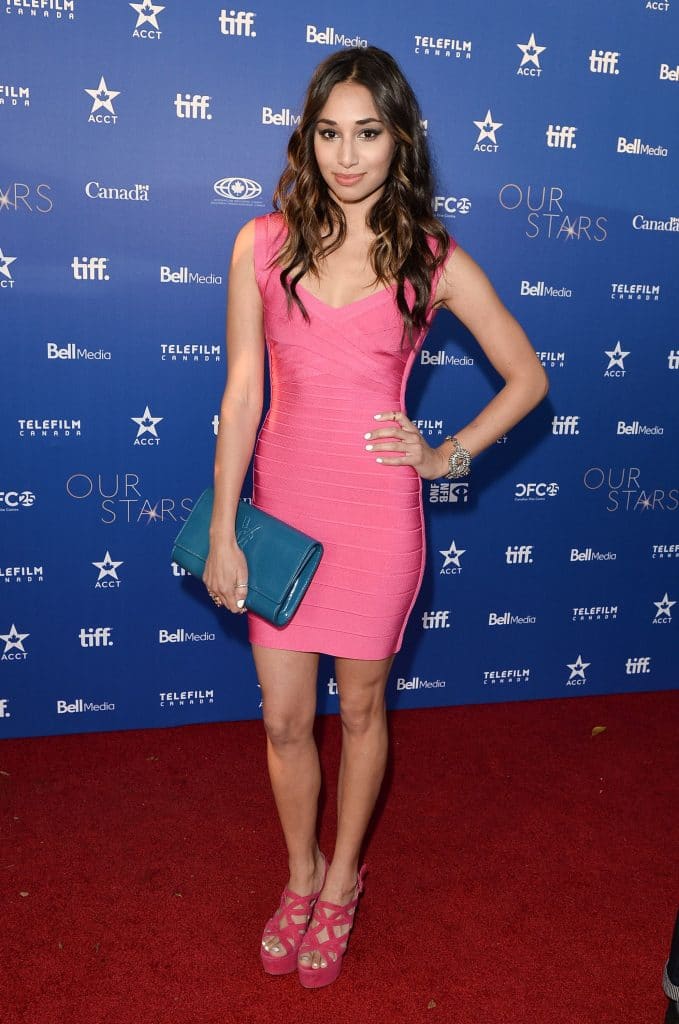 Her first nomination at the Gemini Awards came in 2006, and seven years later she was nominated at the ACTRA Montreal Awards in the Outstanding Female Performance category; two years later Meaghan won that same award. In the same year, she was also nominated for Best Performance by an Actress in a Continuing Leading Drama Role at the illustrious Canadian Screen Awards.
2018 was a good year for the actress; she won Best Lead Performance by a Female in a Dramatic Series at the Leo Awards after losing out in 2017. She was also nominated for another Canadian Screen Award in the Best Lead Actress in a Drama Series category, and won a Golden Maple Award for Newcomer of the Year.
Meaghan Rath's Husband
Meaghan doesn't have any children, but tied the knot in May 2020 with her English husband Jack Cutmore-Scott at their Hollywood Hills home. Jack was born in London to parents both of whom are accountants. He studied English literature, languages and theater at his in alma mater Harvard University.
If you don't know much about Jack, it may appear that he doesn't have much in common with his wife, but as it happens he's also an actor. Jack played the main role in the 2016 series "Cooper Barrett's Guide to Surviving Life"; the first and only season had 13 episodes which aired from January to June, and was then canceled. However, it wasn't all bad news, because Meaghan also appeared in the series, and it's possible that that's where they met.
Although Meaghan is the more popular of the two, Jack is also successful in his own right. In 2018 he played a former magician in the ABC murder-mystery series "Deception", but which was cancelled after just two months. However, Jack is a talented actor, and his skills include being able to switch from an English an American accent, to play roles. the series.
Meaghan Rath's Social Media
There are over 900 pics alone of Meaghan at star-studded events, press conferences and the rest, so it's no surprise that she has a big social media presence compared to some of her low-profile contemporaries. The actress boasts over 260,000 Instagram followers, and on to which she's uploaded 1,200 photos since she first joined.
Meaghan uses her social media to keep fans updated on every aspect of her life, no matter how small. In October 2020, she used her profile to collaborate with clothing brand Urban Outfitters and give away products for a breast cancer awareness campaign. Although Urban Outfitters has been criticised and even vilified throughout the years after a long string of scandals, it's great to see the actress raising awareness for an important cause.
Meaghan Rath's Net Worth
Meaghan's net worth is estimated $3 million thanks to her acting career, and generally earns over six figures annually. It's also possible that some of her wealth comes as a result of social media endorsements. We're sure that the figure will grow even more this 2021, thanks to her versatility and the number of projects she has lined up.