Tamara Taylor:
• Born in Toronto, Ontario, Canada on 27 September 1970, holds Canadian nationality
• Actress and former model, best known for her portrayal of the head of the Forensic Division Dr. Camille Saroyan in the crime comedy series "Bones"
• Made her acting debut in 1988 and has since appeared in various movies and TV series
• Has her own Instagram account and is a supporter of various human rights movements
• Age 50, has long brown hair and brown eyes, her height is 5ft 6ins (1.69m) and she weighs around 128lbs (58kgs) and estimated net worth of over $1 million
Who is Tamara Taylor?
Tamara Taylor was born in Toronto, Ontario, Canada on 27 September 1970 – her zodiac sign is Libra and she holds Canadian nationality. She's an actress and a former model, who's probably known best for her portrayal of the head of the Forensic Division Dr. Camille Saroyan in the crime comedy series "Bones", created by Hart Hanson and which starred Emily Deschanel, David Boreanaz and Michaela Conlin. It aired from 2005 to 2017, and follows an FBI Special Agent and a forensic anthropologist investigating murders together. The series won eight awards and was nominated for 42 others, including two Primetime Emmys.
Early life and education
Tamara was raised in Toronto an only child by her Scottish-Canadian mother and her African-Canadian father.
She became interested in modelling while still attending a local elementary school, and upon enrolling at a high school, Tamara got to launch her modelling career, and quit school to focus on travelling and working. Her mother supported her decision, claiming that the school will wait for her, and that she should see the world while still young.
Around the same time when she dropped out of high school in 1987, Tamara launched her acting career with her appearance in the drama movie "LBJ: The Early Years", and she has been acting since then.
Roles in TV series
She made her debut TV series appearance in 1988, when cast to play a supporting character in the episode "A Stepping Stone" of the comedy "A Different World".
Tamara's first notable performance was her portrayal of Grace Wilcox in the 1996 family drama "Party of Five", created by Amy Lippman and Christopher Keyser, and which starred Matthew Fox, Scott Wolf and Neve Campbell. It follows five siblings raising one another as their parents have died – it won seven awards including a Golden Globe.
Tamara went on to play supporting characters in several popular series, such as the 2000 drama "City of Angels", the 2002 comedy "Hidden Hills", and the 2005 romantic drama "Sex, Love & Secrets". The year 2014 saw her play Sadie in four episodes of the comedy "Dating in LA and Other Urban Myths", and in 2018, Tamara was cast to play Oumou Prescott in the action science fiction drama "Altered Carbon", created by Laeta Kalogridis and which starred Chris Conner, Renee Elise Goldsberry and Dichen Lachman.
It follows a prisoner who has to solve a murder to be set free; the series won four of the 30 awards it was nominated for, including two Primetime Emmy nominations.
In 2020, Tamara played the lead character Deloris Allen in ten episodes of the adventure fantasy drama "October Faction", created by Damian Kindler and which also starred J. C. MacKenzie and Aurora Burghart. It follows a couple as they learn terrible secrets about their family, while their children manage to awake a witch which wants to have her revenge on the family. In 2020 as well, Tamara made a guest appearance as Maya in the episode "Lapse in Judgement" in the drama "The L Word: Generation Q".
Tamara's most recent TV series role has been her portrayal of Sibyl in five episodes of the action adventure drama "Agents of S. H. I. E. L. D.", which aired from 2013 to 2020 and starred Clark Gregg, Brett Dalton and Ming-Na Wen. It follows the missions of the Logistics, Enforcement and Strategic Homeland Intervention Divisions, and the series won six of the 54 awards it was nominated for, including two Primetime Emmy nominations.
Tamara's currently shooting for the upcoming mystery crime drama "Law & Order: Organized Crime".
Roles in movies
Tamara played Janice in the 1998 romantic comedy "Senseless", written by Craig Mazin and Greg Erb, directed by Penelope Spheeris, and which starred Marlon Wayans, Brad Dourif and David Spade. The film follows a student who takes an experimental drug which enhances his senses.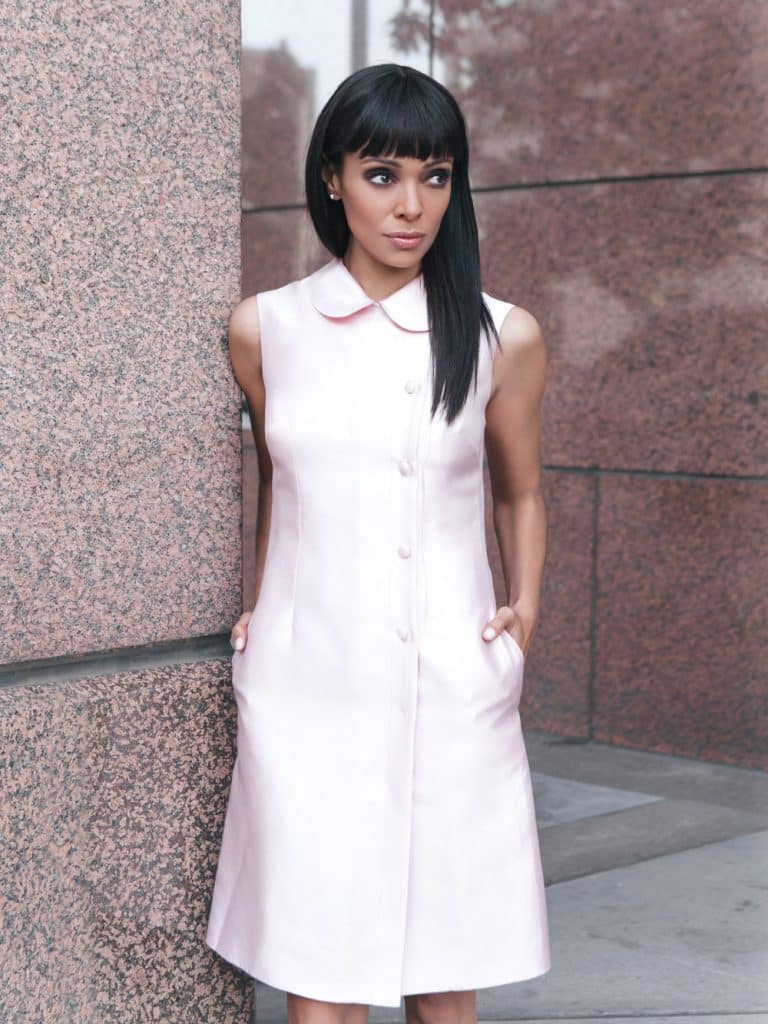 She went on to play supporting characters in various mediocre movies, such as the 1999 drama "Graham's Diner", the 2001 romantic drama "One Special Moment", and the 2004 comedy "Thank God It's Monday". Perhaps the most popular movie she's appeared in was the 2005 action science fiction adventure "Serenity", written and directed by Joss Whedon, and which starred Nathan Fillion, Gina Torres and Chiwetel Ejiofor. It follows the people aboard the spaceship Serenity being chased by an assassin, and it won nine of the 19 awards it was nominated for. A couple of Tamara's following roles were in the 2007 family comedy "Gordon Glass", the 2011 fantasy mystery drama "Shuffle", and the 2015 fantasy comedy "Ana Maria in Novela Land".
Three of her most recent roles have been in the 2017 mystery thriller drama "August Falls", the 2018 short drama "Sunday", and the 2019 drama "A Cold Hard Truth".
Other credits
Tamara has been credited with singing four songs in four episodes of the series "Bones", between 2006 and 2014.
She has appeared in various documentaries, such as the 2007 short movie "Visceral Effects: The Digital Illusions of Bones", the 2007 short film "The Memories in the Season", and the 2008 movie "Bones: Access All Areas".
Tamara has made a guest appearance in various talk-shows, such as "Bookaboo", "Home & Family" and "Hollywood Today Live".
Love life and relationships
Tamara's trying her best to keep the details of her love life to herself, however, some details are still known.
In 1984 aged 14, she began dating Glen Wexler who's an American photographer, and who's said to have helped Tamara launch her modelling career. They were together for around two years, but split right after she turned 16.
In 2007, Tamara married the lawyer Miles Cooley in a private ceremony attended by their wide circle of friends and family members. The two didn't disclose details of how and when they met, but it's believed that it was a blind date in the early 2006. In 2012, Tamara and Miles divorced for unknown reasons, although there were rumors circulating the internet that it was because he wanted children and she didn't.
Tamara hasn't spoken of any other men she has perhaps been with, so as of March 2021, she's single, was once married and doesn't' have children.
Hobbies and other interests
Tamara's into photography as well, and many pictures taken by her can be found uploaded onto her Instagram account.
She's interested in charity, and has worked with various organizations, while Tamara also supports various human rights movements including Black Lives Matter; she has walked several peaceful protests with her best friends.,
She's keen on travelling, and her acting and modelling career has taken her to each continent at least once with the exception of the Antarctic. Tamara's dream travel destination is Tokyo in Japan.
She's following a strict diet as she doesn't eat anything with sugar in it nor fast food, and she also does yoga and meditates on a daily basis.
Tamara has her own favorite actors and actresses, some of whom are Jim Carrey, the late Robin Williams, and Amanda Seyfried, and a couple of her favorite movies are "Bruce Almighty", "Patch Adams" and "Dear John".
Age, measurements and net worth
Tamara's age is 50. She has long brown hair and brown eyes, her height is 5ft 6ins (1.69m) and she weighs around 128lbs (58kgs).
As of March 2021, her net worth has been estimated at over $1 million.