• Teri Polo is an American award-winning actress, best known for her roles in "Meet the Parents", "Meet the Fockers" and "The Fosters"
• She was born Theresa Elizabeth Polo in 1969 in Dover, Delaware, USA
• She started her career in 1986 as Kristin Larsen in the daytime soap opera "Loving"
• She also has a modeling career and has posed nude for Playboy and been featured in Maxim Magazine's Hot 100 of 2002
• Her net worth has been negative since 2014, when she filed for Chapter 11 bankruptcy
Who is Teri Polo?
Teri Polo is an American award-winning actress, who is perhaps best known to the world as Pam Byrnes in the films "Meet the Parents" and "Meet the Fockers", in 2000 and 2004 respectively, but also as Stef Foster in the TV series "The Fosters" (2013-2018), in addition to a number of other notable roles that she has secured throughout her career.
Teri Polo Wiki: Age, Childhood, and Education
Theresa Elizabeth Polo was born on 1 June 1969 under the Gemini zodiac sign, in Dover, Delaware USA. Of Italian, German, and English ancestry, she is the daughter of a stereo systems designer, Vincent Polo and his wife Jane, a stay-at-home mom. She attended Holy Cross Elementary School in her hometown where she was a straight-A student.
She started attending ballet lessons when she was just six years old, and for the next 13 years, she was tutored in ballet, and even attended New York's School of American Ballet. However, she quit school after winning a modeling contest at age 17, to start pursuing an acting career.
Career Beginnings
Teri made her acting debut in 1986 as Kristin Larsen in the daytime soap opera "Loving". Next, she was selected for the lead role in the short-lived TV drama series "TV 101" (1988-1989), co-starring Sam Robards, Brynn Thayer and Leon Russom.
In 1990, Teri was selected for the lead role in the TV mini-series "The Phantom of the Opera", next to Charles Dance and Burt Lancaster, and she continued her career with roles in such films as the 1991 romantic crime-comedy film "Mystery Date", in which she starred next to Ethan Hawke and Brian McNamara. Two years later, she starred in the action-crime film "Quick", next to Martin Donovan and Jeff Fahey, and the same year had a minor role in the award-winning romantic drama film "The House of the Spirits", based on the novel by Isabel Allende, and starring Jeremy Irons, Meryl Streep and Maria Conchita Alonso.
In 1994 she joined the cast of the popular TV comedy-drama series "Northern Lights", with Rob Morrow, Janine Turner and Barry Corbin as the main stars of the multiple Primetime Emmy Award-winning series. She remained in the show until its end in 1995, appearing as Michelle Schodowski Capra in a total of 15 episodes.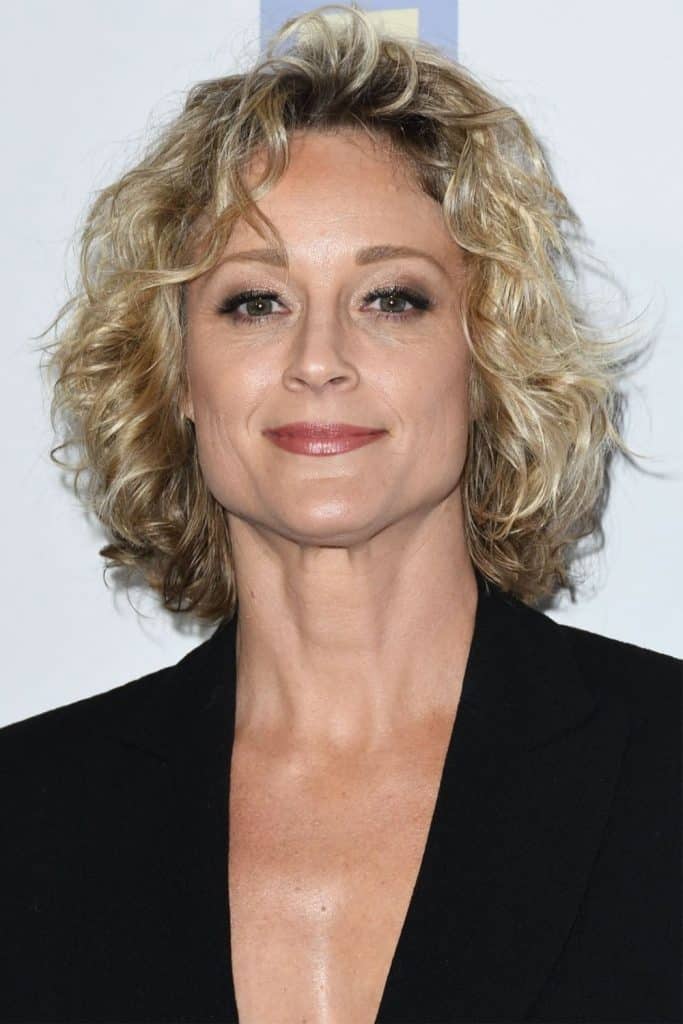 Rise to Prominence
Teri's career was only rising, and in 1996 she co-starred in the sci-fi mystery thriller film "The Arrival", with Charlie Sheen as the main star, while in 1999 she portrayed Maggie Sherwood in the Primetime Emmy Award-winning TV series "Felicity". Before the decade ended, she was also cast in the role of Rebecca Wells in the TV series "Sports Night", which eventually won three Primetime Emmys and several other awards until it ended in 2000.
Terri started the new millennium with one of her most popular roles, as Pam Byrnes in the romantic comedy film "Meet the Parents", as the future wife of Greg Focker, portrayed by Ben Stiller. The film also features Robert De Niro and Blythe Danner in the lead roles, and became a classic, receiving an Academy Award-nomination, with Teri herself nominated for a Blockbuster Entertainment Award in the category Favorite Female- Newcomer.
She reprised the role of Pam Byrnes in the sequel "Meet the Fockers" in 2004, and in "Little Fockers" in 2010, but this time as Pam Focker.
Her next big role was in 2003, as Jordan Donovan in the television romantic-drama movie "Straight from the Heart", in which she starred with Andrew McCarthy and Patricia Kalember, and the same year, as Sarah Barker she joined the cast of 15 Primetime Emmy Award-winning series "The Practice". However, she remained only for five episodes, before she went on to portray Charlotte Jordan in the romantic drama film "Beyond Borders", starring Clive Owen and Angelina Jolie, also in 2003. From 2005 to 2006, Teri guest-starred as Helen Santos, the wife of Democratic presidential candidate Matt Santos in the TV series "The West Wing".
In 2007, Teri starred in the comedy-drama film "Full of It", alongside Ryan Pinkston and Kate Mara and two years later starred in the fantasy thriller film "The Hole". In 2011, Teri was selected for the part of Teresa Hayden Keen in the TV comedy series "Man Up!", starring Mather Zickel, Dan Fogler and Christopher Moynihan, and in 2013 she secured another popular role, as Stef Adams Foster in the TV romantic-drama series "The Fosters", co-starring Sherri Saum and Hayden Byerly. She featured in 104 episodes of the award-winning series, and concurrently also featured in a couple of Hallmark movies, including "The Christmas Shepherd", and "Love, Again" in 2014 and 2015 respectively.
Following the end of the series, Teri continued rather successfully into the latest years, firstly as Olivia in the mystery-thriller film "Deadly Switch" (2019), then in 2020 as Rebecca Landsburg in the western "JL Family Ranch 2", starring next to Jon Voight and James Caan. Most recently, Teri starred as Carolyn Bianci in the award-winning drama film "The Ravine". Furthermore, she is working on several films, including the comedy-drama film "Fourth Grade", and "Four Cousins and a Christmas". Both films are completed, though still haven't release dates set.
Modeling Career
In addition to acting, Teri has done modeling work. She signed with Elite Petite models, and has since posed nude for Playboy back in February 2005, while back in 2002, she was featured as #42 in Maxim Magazine's Hot 100 of 2002.
Personal Life, Dating, Marriage, Children
Teri Polo was married to photographer Anthony Moore from 1997 until 2005. The couple eloped in Las Vegas, Nevada just one day after their engagement, which happened in a Sears store. They became parents of a son named Griffin in 2002.
Two years after her divorce from Moore, Teri met drummer Jamie Wollam when they worked on a music video together. The two started a romance, and began living together shortly after. They welcomed a daughter, Bayley in 2007, however broke up in 2012. Since then, Teri has apparently been living a single life, focused on raising her daughter who is now in her teenage years. They are residing in Charlotte, North Carolina.
Net Worth
Teri Polo's net worth has been negative for a while. As of mid- 2021, her assumed debt is $800,000 – in 2014, she filed for Chapter 11 bankruptcy, declaring that she has less than $50,000 in assets, and owes more than $770,000 to the IRS, then $30,000 in credit card debt, but also stated that her previous landlord seeks $30,000 for damages. To speak further of her losses, back in 2009 she sold a five-bedroom 3,077-square-foot, Asian-inspired house in Manhattan Beach, Los Angeles County, California for $1.95 million, for which she paid $2.5 million three years earlier.
Appearance and Vital Statistics
This award-winning actress has light brown hair and hazel eyes. She stands at a height of 5ft 5ins (1.65m), weighs approximately 120lbs(55kgs), with vital statistics of 36-24-36, bra size 36B.