• Neslihan Atagul is a Turkish award-winning actress
• She is of Circassian and Belarussian ancestry
• She pursued a modeling career prior to acting and was discovered by a modeling agent
• Neslihan's most prominent role was as Nihan Sezin in the TV series "Kara Sevda" (2015-2017)
• She is married to Turkish star actor Kadir Dogulu since July 2016
Who is Neslihan Atagul?
Neslihan Atagul is a Turkish award-winning actress, who is perhaps best known to the world as Deniz in the TV series "Yaprak Dokumu" (2006-2010), and as Nihan Sezin in the TV series "Kara Sevda" (2015-2017), among numerous other roles that she has secured during her career.
Early Life, Parents, and Education
Neslihan Atagul was born on 20 August 1992, in Istanbul, Turkey to a driver father and a housewife mother. Of Circassian ancestry from her father's side, and Belarussian through her mother, Neslihan has a brother, Ilkay Atagul. Her father's name is Yasar Sener Atagul, while she hasn't revealed her mother's name.
After high school, she enrolled at Yeditepe University where she studied acting.
Modeling Career
Before making her acting debut, Neslihan was discovered by a modeling agent, and subsequently featured in commercials for such brands as Pantene, Puma, and Polaroid Eyewear, among others. Nevertheless, it took just two months for her to be noticed by casting directors, and in no time she was given her first acting role.
Acting Career Beginnings
Neslihan made her acting debut in 2006, as Bahar in the comedy-drama film "Ilk Ask", starring Cetin Tekindor, Tarik Pabuccuoglu, and Vahide Percin.
Two years later, she was chosen for the part of Deniz in the drama series "Yaprak Dokumu", with Halil Ergun, Guven Hokna, and Benny Yildirimlar as the main stars of the series. She joined the series in 2008 and remained until its end in 2010, while in 2011 she was selected for the part of Melis in the TV drama series "Kalbim Seni Secti", and appeared in all 23 episodes of the popular series.
The same year, she played the title character in the TV series "Pinar", and also began appearing in the drama series "Hayat Devam Ediyor", starring in all 46 episodes next to such stars of Turkish acting scene as Senay Gurler, Arif Erkin Guzelbeyoglu, and others, until 2013.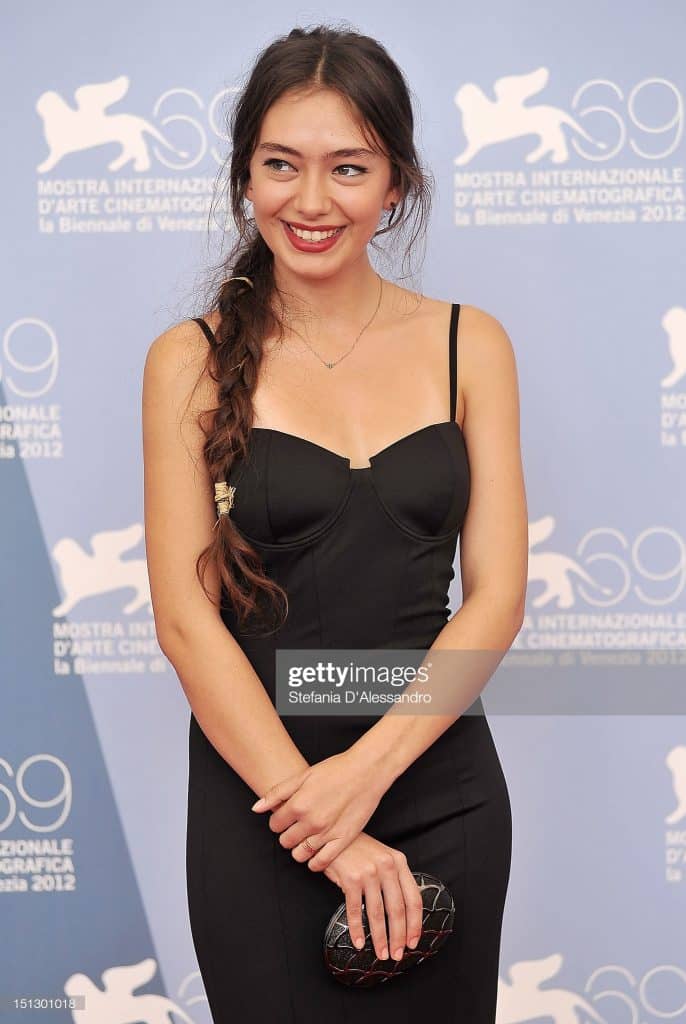 Rise to Prominence
Gradually, Neslihan was becoming more popular as an actress, and in 2012 she was cast in the role of her career, when selected for the part of Zehra in the film "Araf", in which she starred with Baris Hacihan and Ozcan Deniz.
Neslihan has continued with major roles to the present day, first starring as Neriman in the TV series "In Between" (2013-2014), and from 2015 to 2017 she was Nihan in the TV romantic drama series "Kara Sevda", winning several awards for her portrayal, such as Best TV Drama Actress, and Best TV Actress, among others.
In 2015 she also portrayed Elif in the romantic drama film "Senden Bana Kalan", starring with Ekin Koc and Zeynep Kankonde. Furthermore, Neslihan played Bilge in the TV mini-series "Dip" in 2018, while from 2019 to mid-2021 she's been portraying Nare Celebi in the TV drama series "Sefirin Kizi".
Personal Life, Dating, Marriage
When it comes to her personal life, Neslihan briefly dated Turkish actor Ali Barkin in 2012, known for appearing in Turkish soap operas.
Neslihan is married to Turkish star actor, Kadir Dogulu since July 2016 -Tte two worked together on the TV series "Fatih Harbiye" in 2013 when they started dating, and became engaged two years later. They don't have children together at the moment.
Neslihan Atagul Net Worth
As of mid- 2021, Neslihan Atagul's net worth has been estimated to be over $4 million, earned through her successful acting career, during which she's featured in more than 10 film and TV titles, while her modeling career also contributed to her wealth.
Appearance and Vital Statistics
This award-winning actress has light brown hair, and is known for her big green eyes. She stands at a height of 5ft 7ins (1.7m), weighs approximately 120lbs (54kgs), while her vital statistics are 33-23-33, bra size 33B.
Hobbies, Trivia, and Interest
Neslihan has several other interests in addition to acting. She loves to travel, and often tours Europe on her days off. Furthermore, she is an outdoors person as she likes activities such as horseback riding, playing volleyball, and swimming.
She is actively supporting numerous causes, and is fighting for women's rights, among numerous other social activities.
Neslihan is one of the most popular Turkish actresses at the moment and is known worldwide, of which speaks her official Instagram account.
Kadir Dogulu Short Bio
Born Abdulkadir Dogulu on 19 April 1982 in Mersin, Turkey, Kadir was a model before he became an actor, while he also worked as a cook and operator to support his education. He began working with Turkish singer Hande Yener, who he met through his brother, Kemal Dogulu, a stylist, photographer, singer, and hairdresser, working with Hande.
Kadir appeared in Yener's music video, which attracted several casting directors, and in a short time he began receiving acting offers.
Kadir has more than dozen appearances, all in popular Turkish series. He made his debut back in 2010 in the role of Ali Rarslan in the TV series "Kucuk Sirlar", a Turkish remake of the TV drama series "Gossip Girl". In addition, he's had prominent roles in such TV series as "Fatih Harbiye" (2013-2014), "Bana Sevmeyi Anlat" (2016-2017), and most recently he portrayed Azis Korkmazer in the TV series "Vuslat" (2019-2020), among other appearances. According to sources, Kadir Dogulu's net worth is estimated to be around $12 million.