• Noah Munck is an American actor, comedian, YouTube personality, and music producer best known for his role in Nickelodeon's "iCarly" and ABC's "The Goldbergs"
• He produces electronic music under the alias Noxik and produces videos on YouTube
• Noah is a huge fan of music and also has a YouTube Channel
• He supports several charitable organizations and is allergic to shellfish
• As of mid-2021, his net worth is estimated to be close to $5 million dollars
Noah Munck is an American actor, comedian, YouTube personality, and music producer, probably best known for his role as Gibby in the Nickelodeon series, "iCarly", and "Naked Rob" Smith in the ABC's comedy series "The Goldbergs". He also produces electronic music under the alias Noxik, and produces videos on YouTube.
Early life, family, educational background
Noah Bryant Munck was born on 3 May 1996 in Mission Viejo, Orange County California USA. His mother's name is Kymbry (born Kymbry Robinson), a housewife, and his father is Greg Munck, an executive pastor at the Crossline Community Church in Laguna Hills. Noah is the eldest of five children, having three brothers – Ethan, Elijah, and Micah – and one sister, Taylor.
All of the Munck children loved dancing and acting from an early age, as well as playing video games and listening to music. After he saw how much fun his sister was having in an improv class, Noah enrolled as well. He was encouraged by his sister and his improv teacher, who recognized Noah's talent, to pursue an acting career professionally. His sister is an aspiring musician at the moment.
Noah was homeschooled, before attending a local high school, then in 2014 he was accepted into Biola University, enrolling into a Film studies and Media Art program, but dropped out, saying that the workload was too much for him to handle.
Career
Noah first broke into the entertainment industry as a commercial actor at the age of 10 – the first commercial he ever did was for Volkswagen, then for Kelloggs and the campaign for Got Milk?. Shortly thereafter, the talented young actor co-starred in several television series, including "All of Us", the "American Body Shop" and the "1321 Clover". He also guest starred in the "Rules of Engagement", "Wizards of Waverly Place" and in "ER". In 2007 Noah had his big break when he landed the role of Gibby in Nickelodeon's hit series "iCarly". When it comes to movies, Noah made his feature film debut as a foul-mouthed tough guy Ryan Tucker in the "Rainbow Tribe".
Following "iCarly" Hoah played a lot of minor roles in numerous movies and TV shows such as Tristan in the "Bad Teacher", Young Rowley in "Just Before I Go", Ben Rogers in "Tom Sawyer & Huckleberry Finn" and T-Bone in "Vikes".
In 2011 he won the Kids' Choice Award for the "Favorite TV Sidekick" for his role of Gibby in "iCarly".
Voice acting
Along with regular acting performances, when he has to play a character with his body as well as his voice Noah has had several voice acting jobs. He lent his voice to Shrek in the animated comedic movie "Shrek Retold", and then Xavier, the future son of Candace Flynn and Jeremy Johnson in the "Phineas and Ferb's Quantum Boogaloo".
Music production
Given the fact that Munck is a huge fan of music, it comes as no surprise that he tried his luck in the music-producing industry. He produces Electronic Dance Music (EDM) music under the pseudonym Noxik, having released his first song entitled "Beginnings" on 20 January 2012. Since then he's released songs he created on his YouTube account, as well as on SoundCloud – an EP entitled "Hotline" on 23 April 2013, and on 21 December the single "Killjoy". He released his first official EP entitled "Road Warrior" on 24 March 2014.
As of October 2017, Noxik has been inactive, but he's frequently been releasing music and songs on another SoundCloud account called Sad World Beats. In an interview for Chimes Newspaper Noah spoke more about his journey through music production.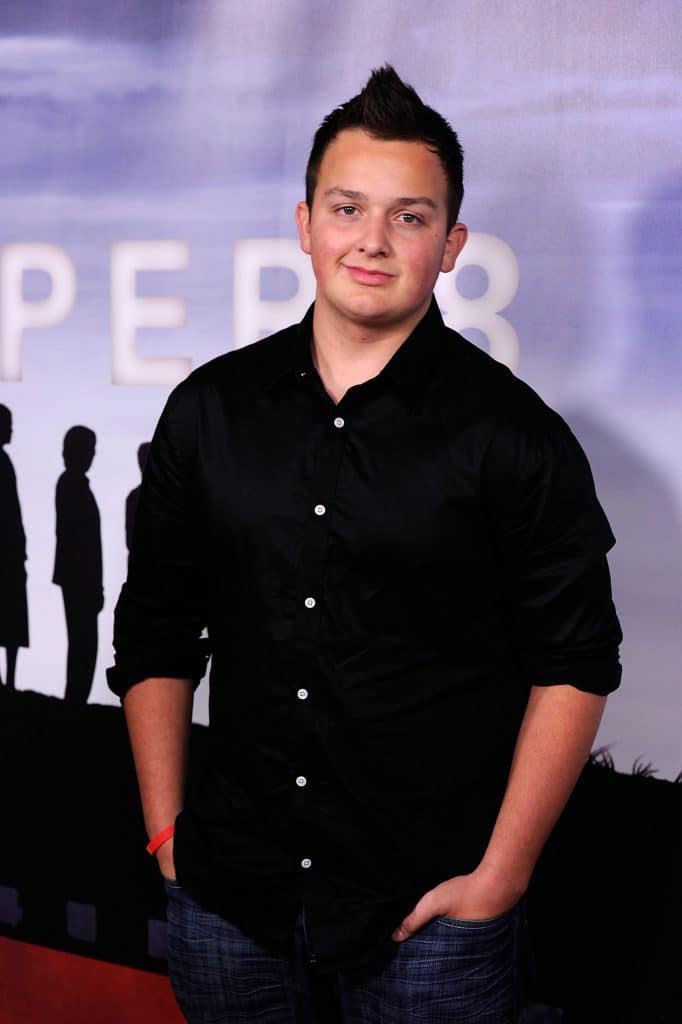 YouTube
"Sad World" seems to be a theme in Noah's life, as he also has a YouTube channel under that title, launched on 9 October 2016, dedicated to weird, absurd and experimental comedy sketches. The videos have a distinct editing style, described as "an amalgamation of images, glitches, and sounds designed to overload viewers senses" – Sad World seems to be a vehicle for Noah's creative output right now. Polygon has described it as "It's like taking the type of content Adult Swim puts out and giving it to the DIY crowd." His educational background might suggest that YouTube is the place for him to practice writing and directing short films.
Personal life, philanthropy, girlfriend
Noah has said that he's an introvert at heart, and doesn't like being the center of attention. It comes as no surprise then that Noah keeps his personal life hidden away from the public.
Not much is known about him, aside from the fact that he still lives in Orange County. It's unknown if Noah has been or is currently in a relationship, but he is straight.
Noah has been active in supporting several charitable organizations, one of which is the "Camp Del Corazon" – a summer camp on Catalina Island for children with heart diseases. He visits them every year and tries to publicize their efforts. He also been on annual international service trips to Haiti, in attempts to rebuild the island after it was devastated by an earthquake in 2010.
He also visited Malawi to help as much as he could with managing the malaria epidemic.
"Whenever I'm not working I try to incorporate philanthropy into my life. I suggest you find a group of friends or people you love, and go on a service trip with them", Noah said to Teen Vogue in 2012.
Hobbies, favorite things, and interesting facts
In his free time, Noah loves reading books, especially graphic novels. He likes playing sports too, such as football and swimming, and working out. He still enjoys playing video games.
His favorite movies are "Django Unchained", "Drive", "Pulp Fiction" and "The Shawshank Redemption"; he's said numerous times that he adores Quentin Tarantino's work.
Noah's reportedly allergic to shellfish.
He is a big fan of basketball, and his favorite basketball team is Miami Heat.
His favorite vacation spot is in the Mammoth Mountains.
His favorite color is red.
Appearance, clothing style
For the better part of his young life Noah has been struggling with his weight, mainly controlling weight gain. He was always a chubby child, until during his time on the set of "iCarly" Noah decided it was time to change his appearance. He confessed in an interview years after "iCarly" was discontinued, that he would feel miserable every time he took his shirt off in front of his cast members. He said that Miranda Cosgrove would puke every time, and that he was body shamed.
Nowadays, all grown up, Noah appears as a handsome young man. He is 6ft (183cm) tall and weighs about 175lbs (80kgs). His most prominent physical feature is his green eyes. He regularly goes to the gym, mainly to regulate his weight.
Net worth and salary
Noah's main source of income used to be acting, but that focus has shifted with time. It now seems that it's from his YouTube account and his music ventures. As of mid-2021, his net worth is estimated to be close to $5 million dollars.