• T'yanna Wallace is the daughter of rapper Notorious B.I.G/Biggie Smalls
• She created a clothing line inspired by her father's style and the culture of Brooklyn
• She's in a relationship with Tyshawn Baldwin and they have a daughter together
• Notorious B.I.G was an influential rapper from Brooklyn, known for his unique flow and storytelling abilities
• He was also a fashion icon, had a clothing line, and was involved in a feud with Tupac Shakur which escalated into a larger East Coast vs West Coast rivalry
T'yanna Wallace Wiki Bio
T'yanna Dream Wallace was born on 8 August 1993 in Brooklyn, New York City, USA. She's a social media star, fashion designer and entrepreneur, but probably known best for being the daughter of the late rapper Christopher Wallace, known as The Notorious B.I.G or Biggie Smalls. T'yanna has been involved in various projects related to her father's legacy, including the creation of a clothing line inspired by his style, and the opening of a museum dedicated to his life and career.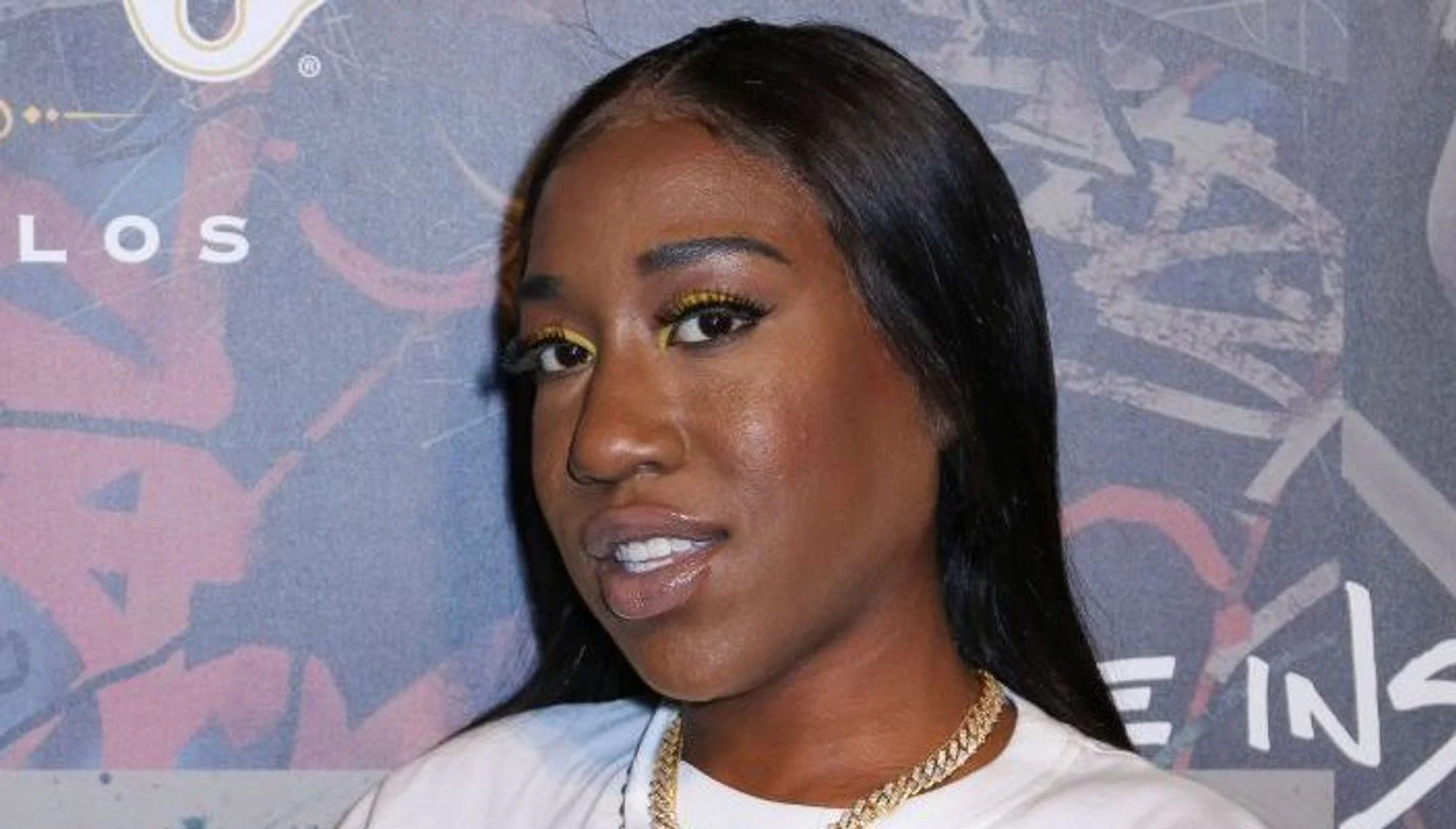 Early life, family, and education
T'yanna is the only child of The Notorious B. I. G., and his then-girlfriend Jan Jackson. Her parents had parted ways before her first birthday, so T'yanna was primarily raised by her mother. Despite this, her father remained close to her until his untimely death in 1997. Since he was a high-school dropout, he vowed to allow T'yanna all the resources she needed to complete her education, and live a comfortable life.
In 1994, Biggie married Faith Evans, who gave birth to their son Christopher Wallace Jr. in October 1996. T'yanna has revealed that she's been on very good terms with her stepmother and half-brother to this day.
T'yanna matriculated from high school in 2011, then enrolled at Penn State University, graduating four years later with a degree in Business.
Clothing line
T'yanna became interested in clothing design during her high school years, and took it upon herself to launch a clothing line during her junior year at college. Her line, 'Notoriouss' is a streetwear brand inspired by her father's style and the culture of Brooklyn, where they're both from.
The line features a range of items, including T-shirts, hoodies and accessories, all of which incorporate designs and references that pay homage to Biggie, and the era of hip-hop that he was a part of. Some of the designs include the Brooklyn Bridge and Biggie's photo on the clothing. Every 9th of March, the anniversary of her father's death, T'yanna releases a new line of T-shirts and hoodies in his honor.
Thanks to everybody that copped some Notoriouss gear! pic.twitter.com/ytjE9wn6kC

— T'yanna Wallace (@Tyanna810) June 23, 2018
The brand was launched in 2014, and has since been featured in various fashion events and publications, such as the Brooklyn Fashion Week, and on the Vogue website. It's available online and also in some streetwear boutiques. T'yanna opened a storefront in Brooklyn in 2017, which was moved to a new location across the street two years later. 'Notoriouss' is known for its limited edition items and exclusive releases, which are highly sought after by fans of Biggie Smalls and streetwear enthusiasts in general.
Personal life
In 2016, T'yanna was involved in a public feud with the rapper Sean Combs – aka P Diddy – who was a friend of her late father. In a series of now-deleted Twitter posts, she called him out for not inviting her to a concert he held in celebration of Biggie. She later apologized for her accusations, and made amends with the rapper.
As for her relationship status, T'yanna has a significant other, 29-year-old Tyshawn Baldwin; they have a daughter who was born in early 2022.
T'yanna and Tyshawn made headlines in August of the same year, after she posted his $1 million bond following his arrest. He was apparently involved in a car accident that injured three people, including an infant child. According to court papers, the collision occurred after police pulled over Tyshawn for parking in a busy intersection, and having a loud exhaust and dark tinted windows. Baldwin initially co-operated, handing over his license and registration.
However, when police discovered his license was suspended, they ordered him to exit the car. Instead, Baldwin fled and hit a food delivery man and a woman pushing her two-year-old daughter in a stroller, resulting in serious injuries for all three, as per the criminal complaint. Baldwin was charged with 17 counts, including first-degree assault, reckless endangerment, and endangering the welfare of a child.
T'yanna resides in Brooklyn with her boyfriend and daughter. As of February 2023, her estimated net worth is over $20 million.
The Notorious B.I.G Wiki Bio
The Notorious B.I.G – aka Biggie Smalls – was a highly influential rapper from Brooklyn, born on 21 May 1972, and raised in the neighborhood of Bedford-Stuyvesant. He began rapping in the early 1990s, and quickly gained recognition for his unique flow and storytelling abilities.
Biggie was one of the most successful and influential rappers of the 1990s, and his music continues to be celebrated and referenced by many contemporary artists. He was known for his smooth flow, clever wordplay, and ability to convey a wide range of emotions and experiences through his music. He often rapped about growing up in Brooklyn, and his lyrics reflected the reality of inner-city life, with themes of poverty, crime and violence, but also touched on themes of family, friendship and perseverance.
He released his debut album, "Ready to Die" in 1994, which was both a commercial and critical success, and established him as one of the leading voices in the East Coast hip-hop scene. The album featured hit singles such as "Big Poppa" and "Juicy", and was certified four times platinum by the The Recording Industry Association of America (RIAA).
He followed it up with his second album, "Life After Death" released in 1997, two weeks after his death. It was also a commercial success and featured hit songs such as "Hypnotize" and "Mo Money Mo Problems". The album peaked in the #1 spot on the Billboard US chart, and achieved diamond certification.
Aside from his music, Biggie was known for his larger-than-life persona; he was very charismatic and had a peculiar sense of humor, which he showcased in his music and interviews. He was also a fashion icon, his style heavily influenced by the fashion of the 1990s – he was known for his love of luxury brands, particularly Coogi sweaters.
In addition to his music, Biggie was also involved in various business ventures, including a clothing line, and the label Bad Boy Records, which was founded by P Diddy. In spite of his success as a musician and businessman, Biggie lived a troubled life, and was arrested multiple times for drug dealing and unauthorized weapon possession.
He was a part of the controversial and highly-publicized feud with the rapper Tupac Shakur, that escalated into a larger East Coast vs. West Coast hip-hop rivalry, characterized by a series of insults and diss tracks, and it's widely believed that their mutual animosity was fueled by the competing record labels that they were associated with. It reached its peak in 1996, when Tupac was shot five times in a drive-by shooting in Las Vegas, Nevada. He later died from his injuries, following which a lot of people speculated that Biggie was involved.
Less than a year later, Biggie lost his life in a shooting in Los Angeles, California on 9 March 1997, at the age of 24. Biggie's passing was a tragic event that shocked the world, and remains one of the most high-profile unsolved murders in the history of American music. His death was followed by a series of conspiracy theories and speculations that persist to this day. Despite his untimely death, Biggie's legacy continues to live on through his music, and the many artists he's influenced.