• Oscar Nunez is a Cuban-American actor and comedian, best known for his roles in "The Office" and "People of Earth"
• Born in Cuba, his family moved to the US when he was 2 and he became a naturalized American citizen in 1964
• After high school, he attended several colleges before becoming a certified dental technician
• He is married to actress Ursula Whittaker and they have one daughter. His net worth is estimated at over $4 million
• He is an avid animal lover and supports many events and social activists who work against racism and other social injustices
Who is Oscar Nunez?
Oscar Nunez is a Cuban-American actor and comedian, who is perhaps best known to the world as Oscar Martinez in the TV series "The Office" (2005-2013), and also as Father Doug in the TV series "People of Earth" (2016-2017), among other roles that he has secured so far in his career.
Oscar Nunez Biography: Age, Childhood, and Education
Oscar Eduardo Nunez was born on 18 November 1958 under the Scorpio zodiac sign, in Colon, Cuba. The son of Cuban parents, his mother was a dentist, and his father a lawyer who studied law together with Fidel Castro at the University of Havana.
When Oscar was two years old, the family moved to Caracas, Venezuela, and later finally to the USA, first finding a place in Boston, Massachusetts, before two years later moving to Union City, New Jersey; Oscar became a naturalized American citizen in 1964.
After high school, Oscar attended various colleges in the New York area, such as the Fashion Institute of Technology but also the Parsons School of Design for writing. He later became a certified dental technician, after graduating from the Magna Institute of Dental Technology.
Career Beginnings
He might have followed in his mother's footsteps, however, things turned out rather differently.
He preferred comedy over dentistry, and joined The Shock of the Funny theatre company, with whom he performed in more than 300 shows in the East Village area. He also worked in theaters in New York and Washington, but moved to Los Angeles in the mid- '90s where he joined The Groundlings, which had put him on the map of stand-up comedians of Los Angeles.
He made his acting debut in a minor role in the TV comedy series "Curb Your Enthusiasm" in 2000, and the following year played Rudy in the TV series "Grounded for Life", while from 2002 to 2003 he portrayed Ranch Hand in the TV comedy series "Malcolm in the Middle".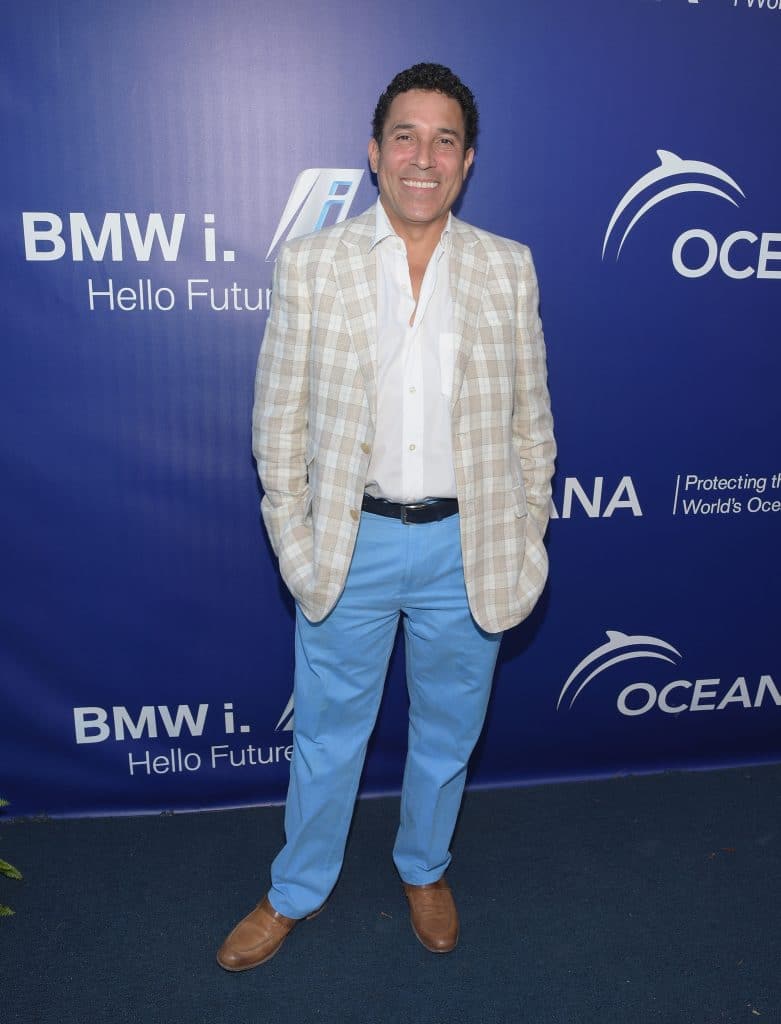 Later in 2003, he had a guest-starring role in the action crime-drama series "24", and also made his film debut in the action thriller-crime movie "The Italian Job", starring Donald Sutherland, Mark Wahlberg and Edward Norton.
Rise to Prominence
After years of hard work, Oscar made his big breakthrough when he was selected for the part of Oscar Martinez, one of the lead roles in the TV comedy series "The Office". He starred alongside Steve Carell, Jenna Fischer and John Krasinski, winning several awards including the ALMA Award in the category for Outstanding Actor in a Comedy Series, but also the Daytime Emmy Award for Outstanding Broadband Program- Comedy, which he shared with other people who worked on the show.
He featured in 176 episodes of 188 from 2005 to 2013, which certainly launched him to stardom. He has also worked on other projects related to "The Office", including "The Office: The Accountants" in 2006, then "The Office: The Outburst" (2008), and "The Office: The Mentor" in 2010, all of which were short-lived series with a few episodes.
Concurrently, Oscar had several other notable roles, including as Eulogio Pia in the short-lived comedy series "Halfway Home", while in 2009 he appeared in the romantic comedy-drama film "The Proposal", starring Sandra Bullock, Ryan Reynolds and Mary Steenburgen.
Two years later, he starred in the comedy film "Without Men", alongside Eva Longoria and Christian Slater, and the same year featured in the romantic comedy film "Language of a Broken Heart".
Career after "The Office"
After "The Office" ended, Oscar continued his career rather successfully. First, he co-starred in the television comedy-mystery film "Romantically Speaking", next to Heather Morris and Jonathan Bennett, while in 2016 he portrayed Principal Alvarez in the comedy-drama film "Miss Stevens", co-starring Lily Rabe.
The same year, Oscar was nominated for a Primetime Emmy Award for his work on the TV series "The Crossroads of History" in the episode entitled "Columbus"., and the same year started portraying Father Doug in the TV comedy sci-fi mystery series "People of Earth", starring Wyatt Cenac, Luka Jones and Alice Wetterlund, appearing in all 20 episodes until 2017, which further contributed to his career, thanks to the success of the series. The show follows a support group for alien abductees along with the aliens who have abducted them, and was intended to run another season, however it was canceled, despite the critical acclaim.
After a few guest-starring roles in such TV series as "9-1-1" (2018), among others, he was selected for the part of Carlos in the TV comedy series "Mr. Iglesias" (2019-2020), with the famed comedian Gabriel Iglesias in the lead role. Most recently, Oscar was chosen for the part of Phil Absconder in the TV comedy-crime series "The Bystanders" (2021).
Concurrently, he is working on the films "Lost City of D", and "Disenchanted" – both are in post-production and scheduled for release in 2022.
Personal Life, Wife, Marriage, Children
Oscar has been married to actress Ursula Whittaker since 2011 – the couple was together for several years before becoming  engaged on the 17th December 2010, and they ultimately married on the 21st May 2011. They have become parents to a daughter, August Luce Nunez, born on 4th October 2012.
Before Ursula, Oscar was married to a woman named Carla, but there are no other details about that relationship.
Net Worth
As of mid- 2021, Oscar Nunez's net worth has been estimated at over $4 million, earned through his successful career as an actor, during which he has appeared in more than 85 film and TV titles, all of which have contributed to his wealth.
Appearance and Vital Statistics
This award-winning actor has brown eyes and black hair. He stands at a height of 5ft 7ins (1.7m), while he weighs approximately 145lbs (65kgs). His vital statistics are unknown, but he has an average figure.
Hobbies, Interests, and Trivia
He owned a 2,250 square feet house built in 1979 in Nichols Canyon, Hollywood Hills, which he sold for $2 million.
He was one of the judges in the 2010 Miss USA Contest, during which he asked Morgan Elizabeth Woolard, a contestant representing Oklahoma, about the Arizona immigrant law. He received negative comments for his question, but has since been expressing his political and social beliefs. He has supported many events and social activists who work against racism and other social injustices.
Back in 2018, he was chosen as State Farm real estate agent Cole Perez in commercials next to NBA stars such as James Harden, Trevor Ariza and Chris Paul.
An avid animal lover, Oscar has rescued many retired show dogs, and along with his wife has over 10 purebred pups and Italian greyhounds as family pets.